AS FOR WHAT TO PAIR WITH THE BUBBLES THIS SUMMER, KEEP READING, SOCIAL GALS AND GENTS. LESLEY'S GOT THE GOODS.
HERITAGE OF HEIDSIECK
In the universe of champagne, the name Heidsieck strikes the most sophisticated of notes. Beloved by both Marie-Antoinette and Marilyn Monroe, Piper-Heidsieck is one of the most awarded champagne houses of the century. Renowned as a bright and balanced bubbly, with a fine mousse and light golden hue, the Cuvée Brut is a classic, structured, full-bodied wine, offering tastes of toasted brioche, hazelnuts and lemon, with just a hint of spice.
Also based in the Reims region of Champagne, Charles Heidsieck is the smallest of the "grandes marques" champagne houses. Highly regarded for its vintage and non-vintage cuvées, the house was established in 1851 by Charles Heidsieck, the nephew of Piper- Heidsieck's original owner, Florens-Louis Heidsieck. The original "Champagne Charlie," Charles Heidsieck, known for his headline-grabbing exploits in the 1850s, symbolized a life of glamour. The brand's association with high living continued well into the 20th century, with Charles Heidsieck Cuvée Royale 1973 served at the royal wedding of Prince Charles and Lady Di in 1981.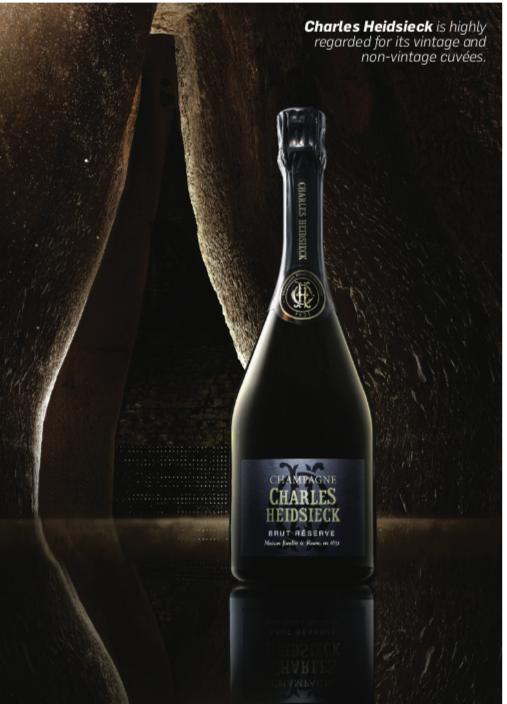 The rarest champagne that bears the Heidsieck name is just that: Rare. Created by legendary winemaker Régis Camus, this vintage bubbly is assembled using Piper-Heidsieck's top blends. There have been but 11 vintages sold over four decades of the Rare Millésime as it's released only in years deemed worthy of the name. In March 2022, Camus retired, handing the keys to the cellar to Émilien Boutillat, who won IWC Sparkling Winemaker of the year in 2021. And so the legacy continues.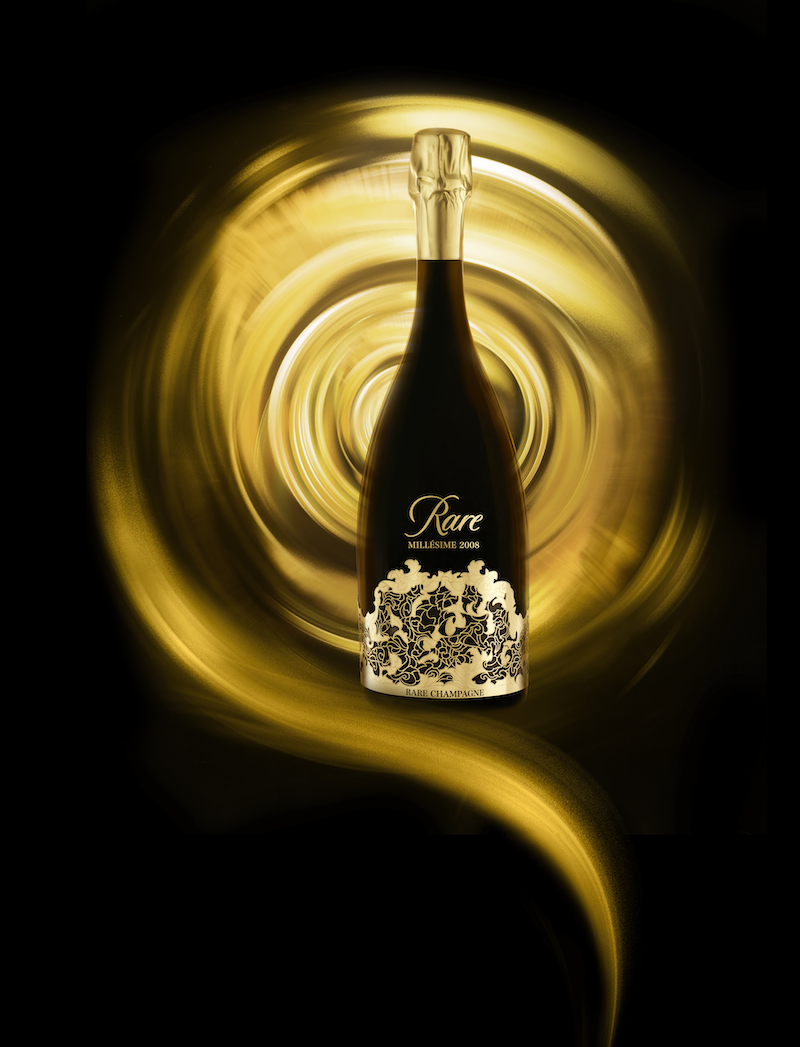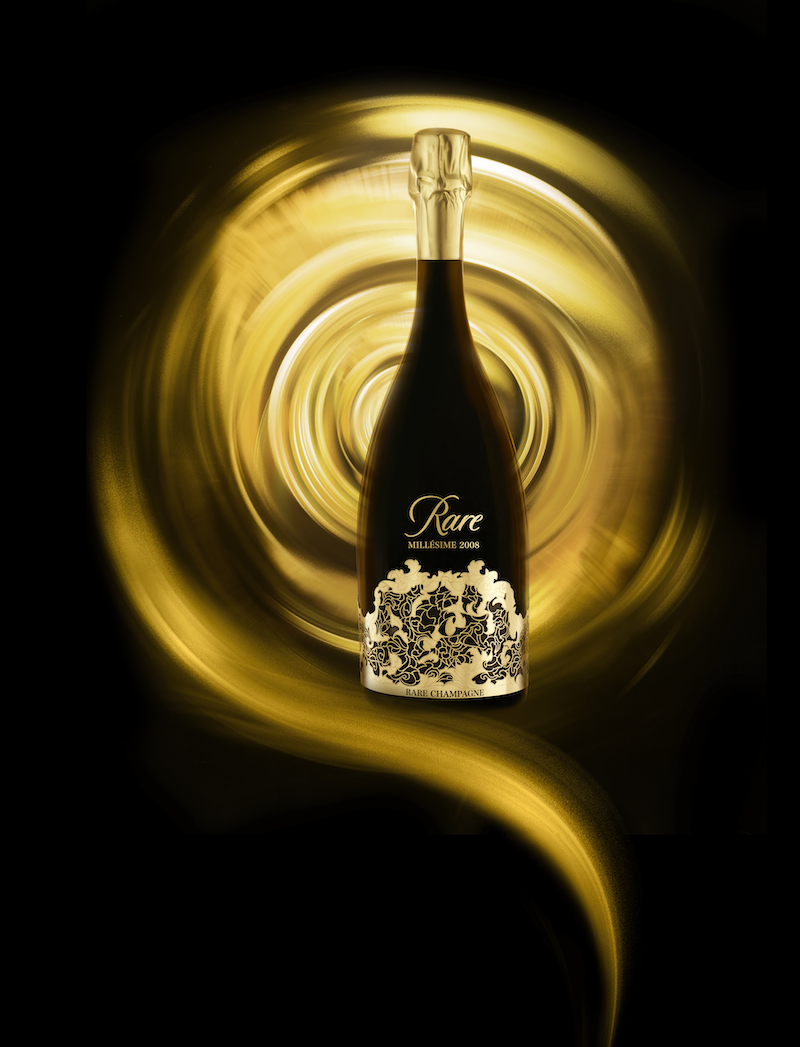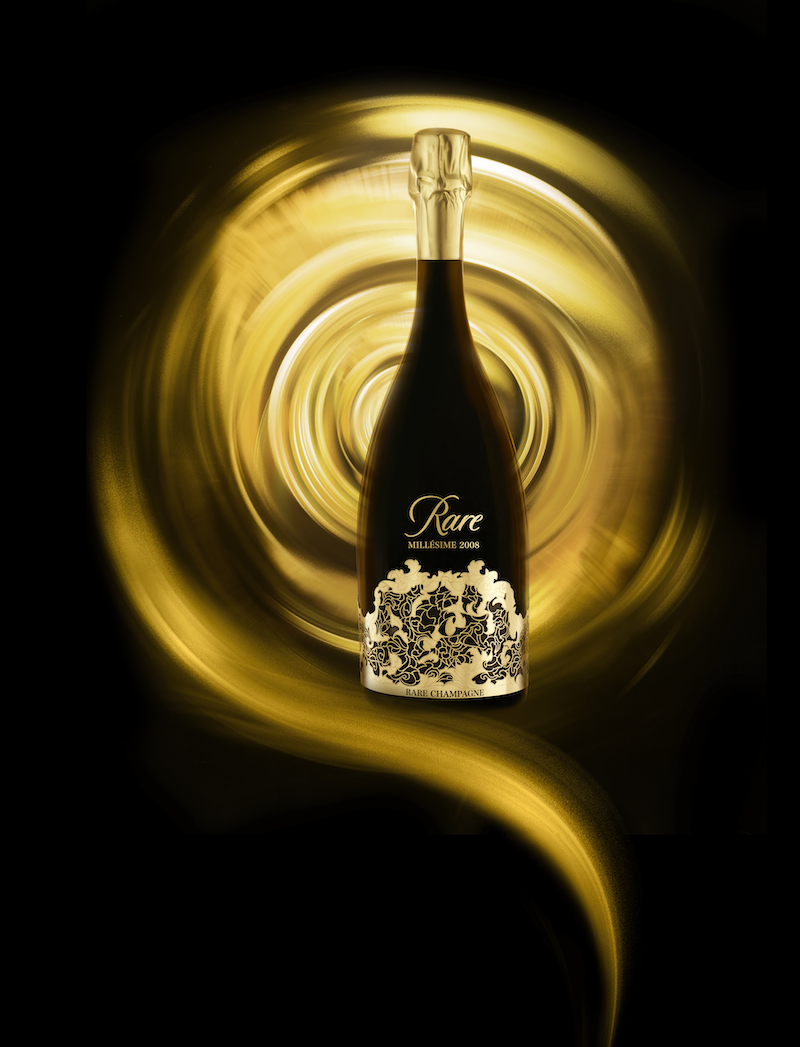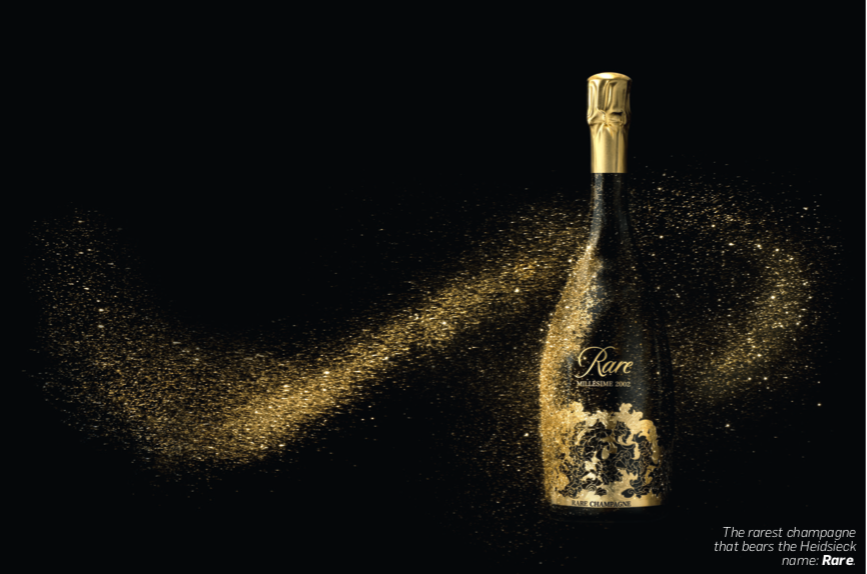 A PERFECT PAIRING?
As for what to serve with all this beautiful bubbly? Funnily enough, one of the all-time most suggested wine pairings is champagne and chocolate — be it in the form of a soufflé, mousse or truffles. How did this come about? Chocolate grew in popularity at the end of the 17th century at the same time as champagne, and like champagne was accessible only to the wealthy — or more specifically, the aristocracy and those who rubbed shoulders with members of the royal courts. Later, when sparkling champagnes and chocolate bonbons joined the ranks of the rare and expensive products sold at the top European épiceries fines, the two became the luxury products du moment. So why not pair them together?
Yet truth be told, champagne is better paired with potato chips than even the finest grand cru bittersweet chocolate. Why? Take your typical sparkling wine. Chances are it's dry, acidic and light on the palate. As for chocolate, it's sweet, also acidic and blankets the tongue with its melting, creamy texture. Hardly a match made in heaven. Dark chocolate with a high percentage of cocoa mass is even more of a challenge to pair with champagne because its tannins boost the wine's bitterness, and the lack of sweetness does little to tone things down. So what to do?
Sommelier Guénaël Revel was faced with this challenge when joining Montreal chocolatier Joane L'Heureux to come up with successful pairings for Piper-Heidsieck. It wouldn't be easy. "Despite what people think, champagne and chocolate have never been a winning paiing," says Revel. "Would you eat chocolate with a glass of Chablis? Never. Thankfully, though, there are ways around it."
The key to the Revel and L'Heureux collab was to avoid chocolate with a high cocoa mass and focus on the fillings. "We did use some dark chocolate," says Revel, "but it was essential that the chocolate shell be thin enough to not dominate the ganache inside." Nuts work well with champagne, says Revel, but red fruit does not because of its high acidity. So much for the Wimbledon classic of champagne and strawberries! Ultimately, Revel says, white chocolate marries best with champagne because the cocoa butter adds, as he says, "a winning combination of textures."
Their final selection of four bonbons includes Le Sésame, whose white- and dark-chocolate shell is filled with a toasted sesame ganache. Next is the Tentant, based on a white chocolate ganache and rolled in toasted almonds to bring out the brioche flavours in the wine. Champagne's lemony notes are enhanced by the Mentonnais, a ruby-red sphere whose dark- and white- chocolate shell is filled with a light lemon cream. And finally, there's the Aveline, a classic praline bonbon whose almond and hazelnut cream en- hances the bubbly's toasted undertones.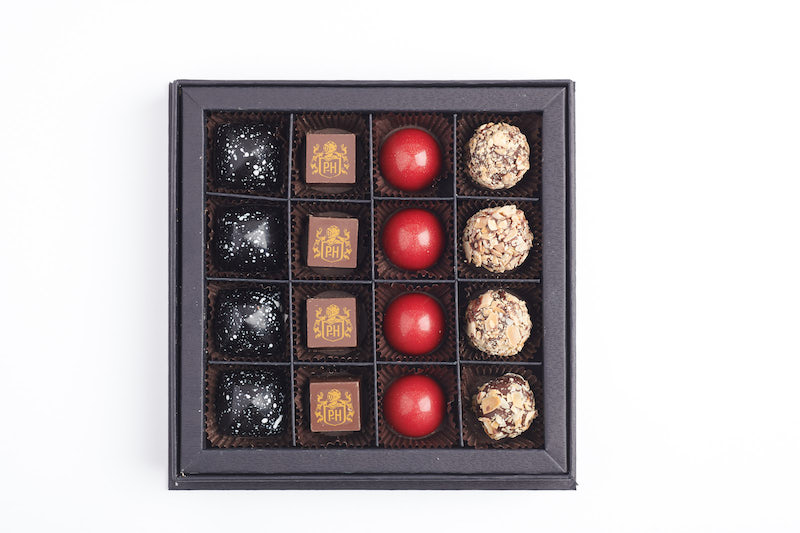 The possibilities for champagne and chocolate pairings expand when working with aged champagnes that develop even more pronounced notes of apple and brioche flavours, or even demi- sec champagnes, whose sweetness pairs better with less bitter chocolate. No doubt pairing champagne and chocolate requires a bit of work, but then again, all successful marriages do. 😉