Anything that helps answer the age-old question "what's for dinner?" is a definite plus in my book (or should I say magazine?) and with a bevy of Instagram-famous models, social media influencers and beauty gurus practically shouting its praises, I finally decided to try HelloFresh for myself.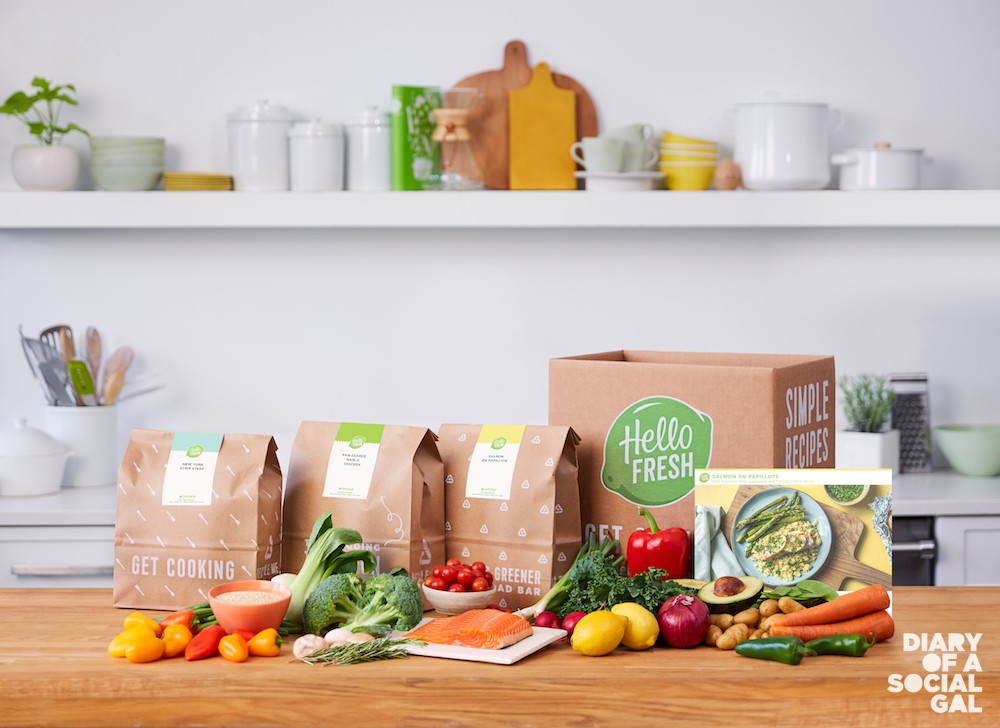 Spoiler alert: the next time you see an artfully arranged poke bowl of mine go viral, don't be surprised if it's #HelloFreshCA.
As the meal-kit delivery service du jour of the beauty, health and wellness industries as well as the personal fave of some of its most popular influencers, it's no surprise that HelloFresh lives up to the hype (even on date night, when I decided to impress the gent by cooking up a quick and easy (!) chef-curated recipe with farm-fresh ingredients for two. You know, no biggie).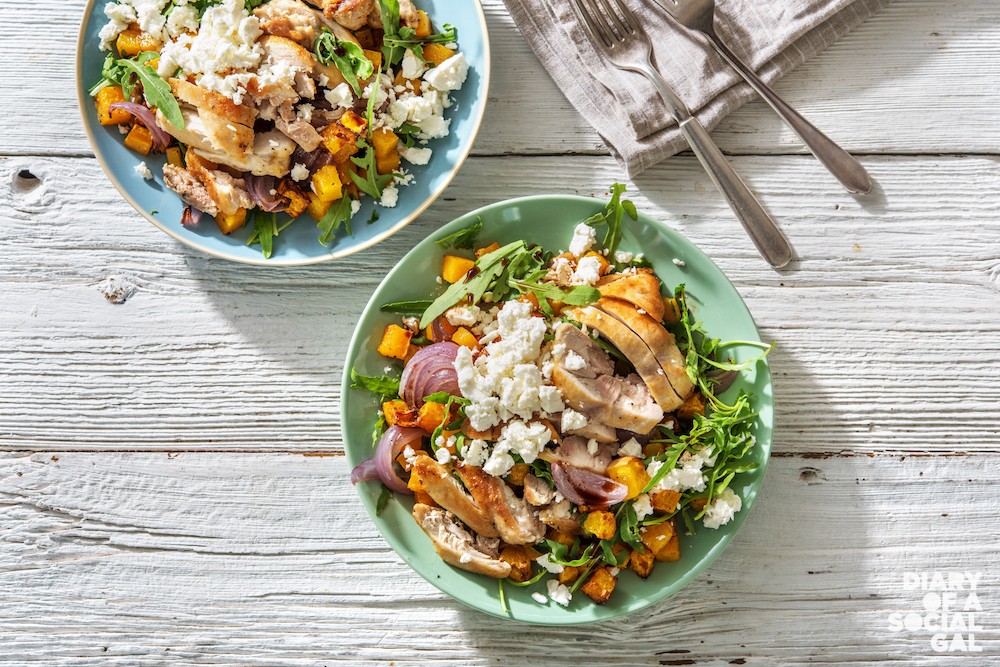 Founded by Dominik Richter and Thomas Griesel in Berlin in 2011, the first HelloFresh meal kits were prepared and hand-delivered by both of them to just 10 customers. These days, the company is publicly traded on the stock exchange and delivers to over a million customers worldwide.
The kits, which come in three varieties (pronto, veggie and family) are delivered to customers on a weekly subscription basis, and include the ingredients and recipe cards for three to four meals, for either two or four people.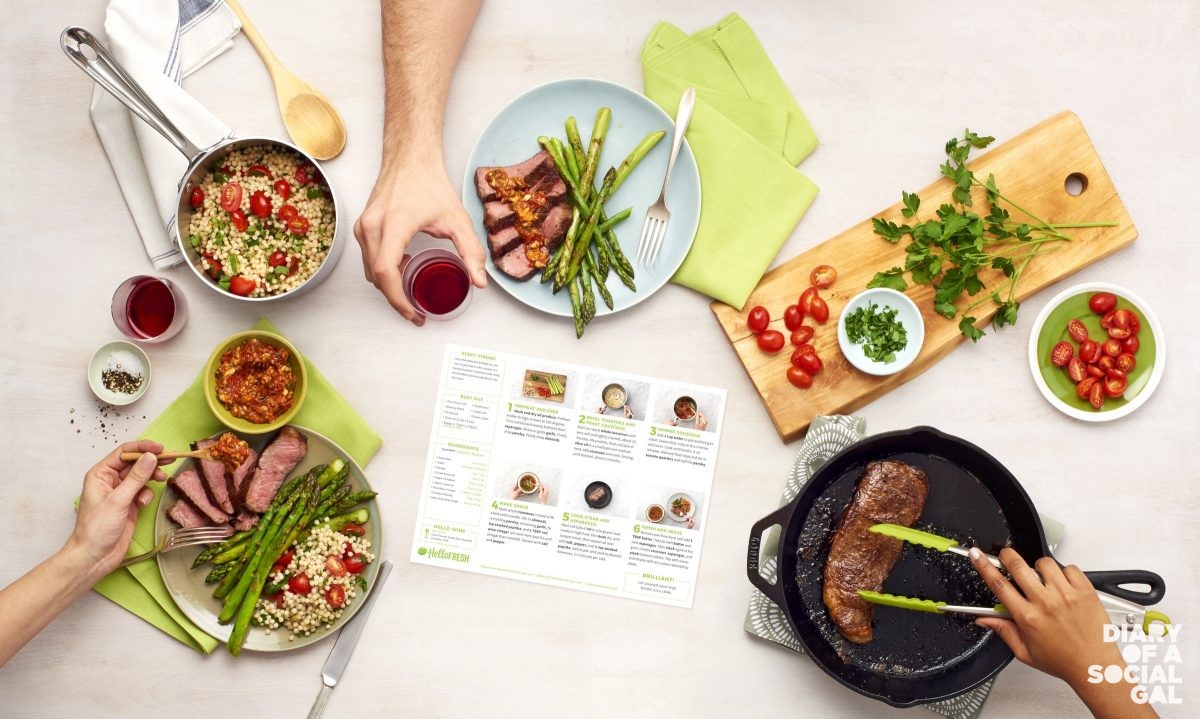 Most of the meal-kit users I've peeped on social media describe their lives as hectic (hello!) and cite convenience as the main reason for ordering them, not to mention the fact that it's a lot healthier to cook something at home than it is to order in.
Another plus: each meal takes less than 30 minutes to prepare, so cheers to that Social Gals and Gents!
When the HelloFresh box was delivered to my door, I have to admit that I felt a bit like the host of a cooking show and was actually eager to make the three different meals I had ordered: Sicilian-style eggplant caponata, Korean beef bulgogi and garlic-lime chicken with salsa and corn.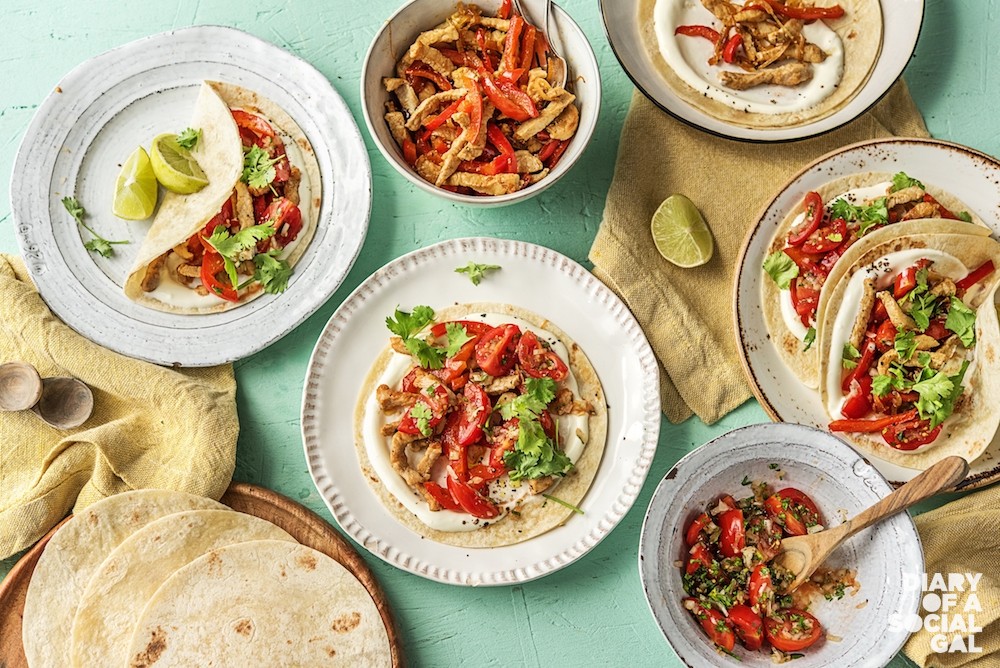 The fresh, locally sourced seasonal ingredients for each health conscious meal were pre-measured and packaged separately, along with the recipes. All of the packages came in an insulated box that was delivered right to my doorstep.
I made the beef-bulgogi bowls on date night and ended up bringing the caponata kit to the cottage, when we drove up Friday night. In the end, the whole thing made it a lot easier to eat guilt-free and at home for a change. #freshlife