And here you have it Social Gals and Gents, our last minute 2022 GIFT GUIDE because thanks to technology (and forgiving late store hours), there's still a window to secure some fab gifts for your loved ones. Enjoy and happy holidays! 
FOR BEAUTY LOVERS
Ever -inspired by Pantone colours of the year, Bio Sculpture (the innovative, award-winning leader in healthy nail care) never disappoints. The popular Gemini polishes contain hardening plant extracts like aloe vera, a UV filter, and, much to our delight, are fast drying and long lasting. Nailed it! $20.50.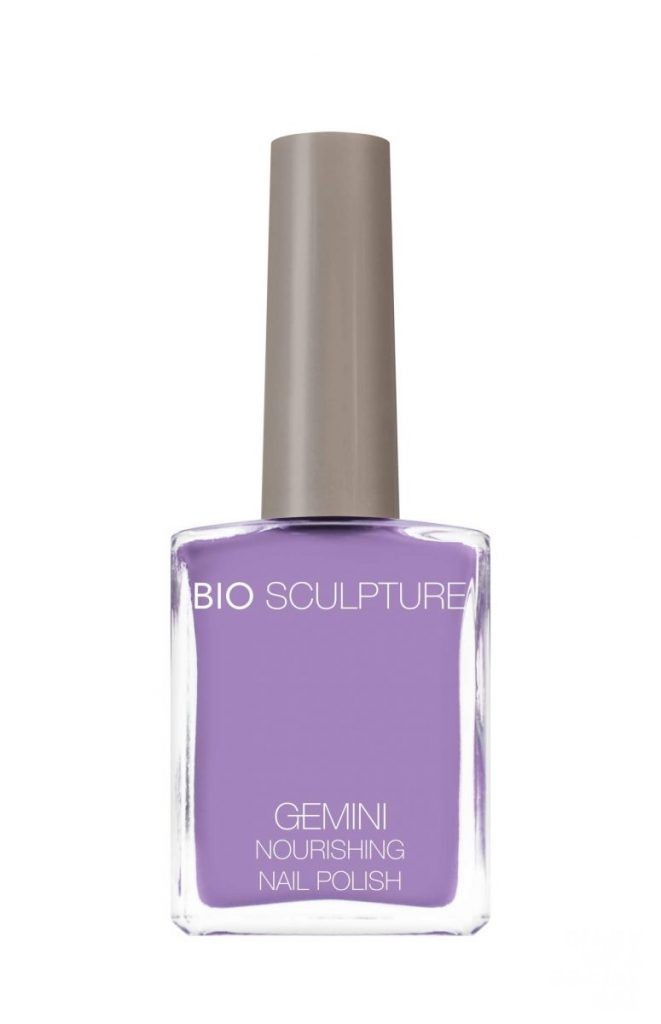 With a gift certificate for Clinique K – celebrity plastic surgeon Karl Schwarz's stunning  clinic/ beauty emporium – you can help someone feel more confident and comfortable in their own skin this season with a facial treatment, injection or cosmetic surgery procedure. The gift that keeps on giving! Prices vary.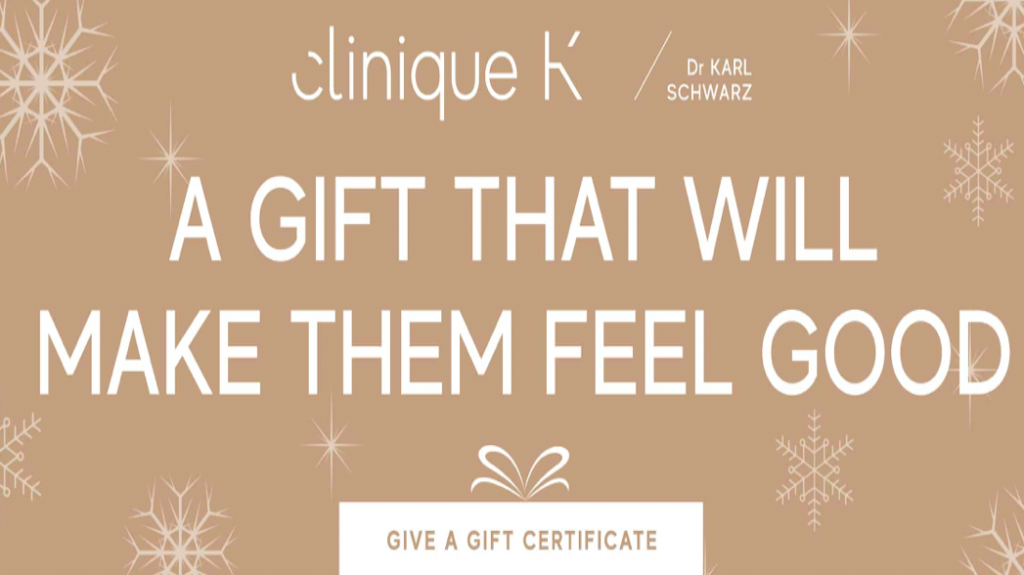 Invisalign is another gift that keeps on giving no matter how old you are, guaranteeing a killer smile for years to come. As for skill set, KA ORTHO is the way to go! 😉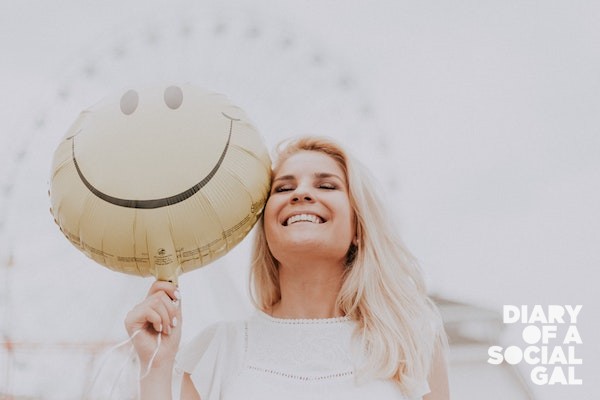 Spa packages that include everything from manicures and pedicures to facials, massages and more are available at this cosy escape from the grind, from $105, for l'Express and $305 for l'Évasion Ultime. Can you say ahhhh ….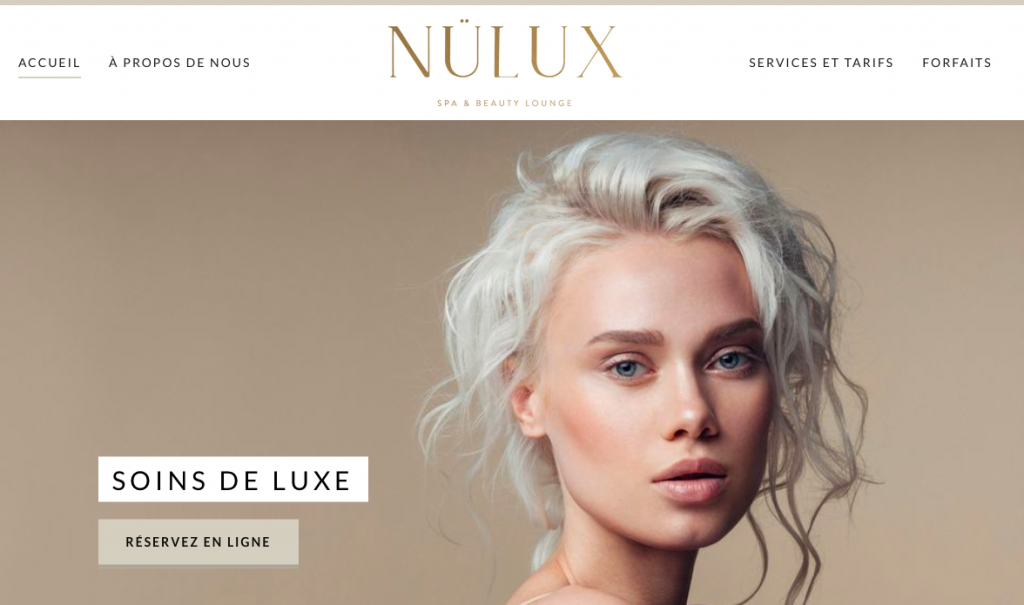 Gift cards for hair treatments, extensions, colour, cuts and styling at this legendary salon go a long way in upping someone's shine and spirits this season when we need it most. Prices vary.
From individual lip plumpers ($42) and neck, chin and jawline sculptors to the Essential Collection Set ($386), the Christie Brinkley supermodel approved brand by OG beauty disruptor Randi Shinder has everything to make the holidays a little (ahem a lot!) more fabulous.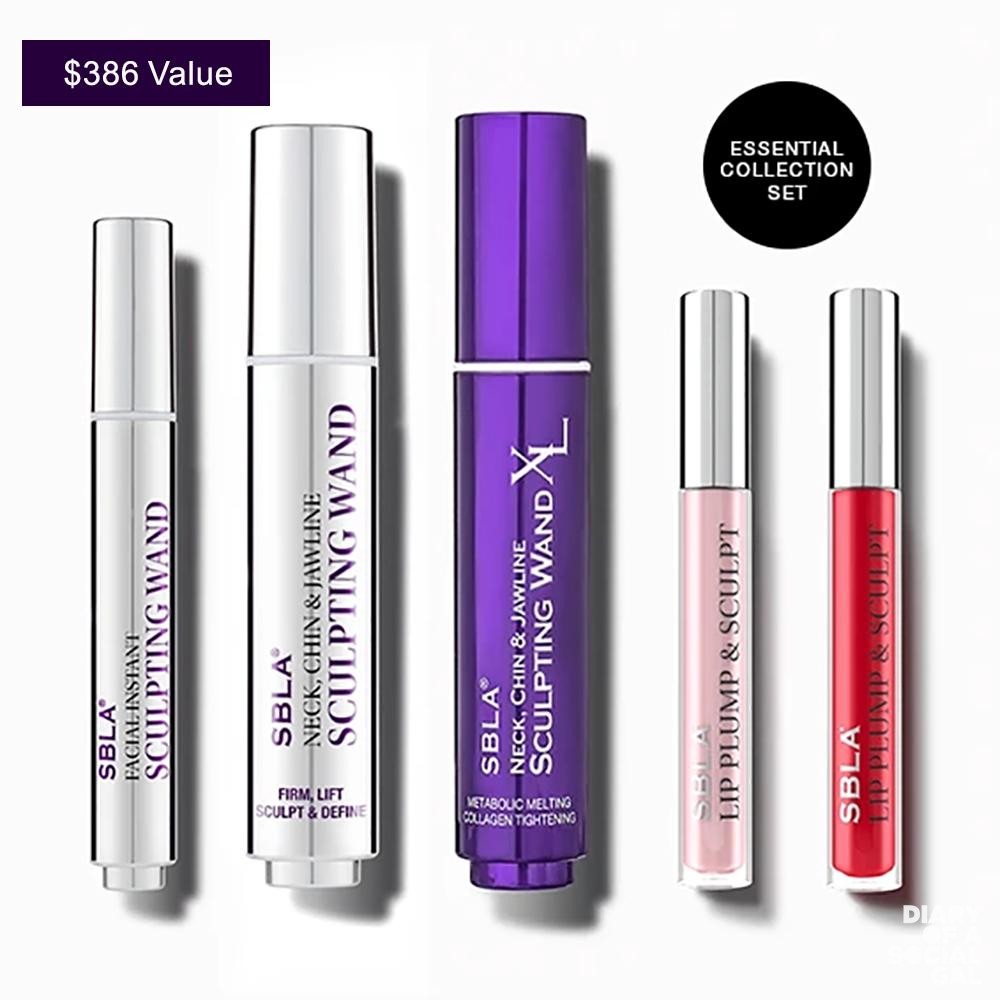 A beauty brand with products infused with 50 ppm of 99% pure CBD and vegan hemp seed oil, Wellphoria's  CBD-infused hair care kit with a shampoo, conditioner, masque and oil is everything. Hemp heaven.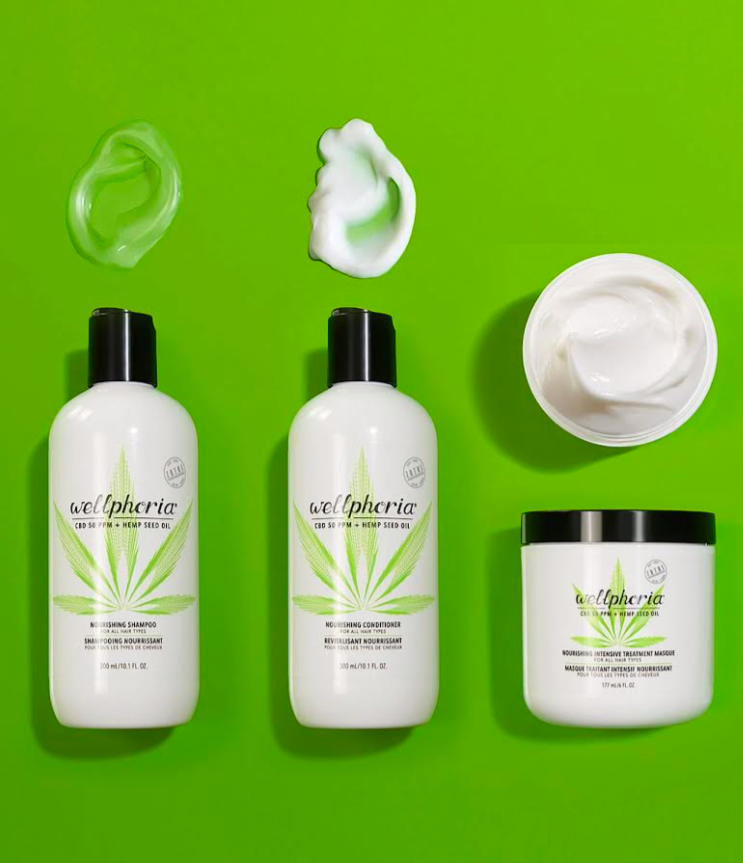 Makeup sets, fragrance sets, stocking stuffers and more can all be found at luxury beauty destination YSL, which also provides engraving services for that special personal touch. #BeautyGiftNirvana. Prices vary.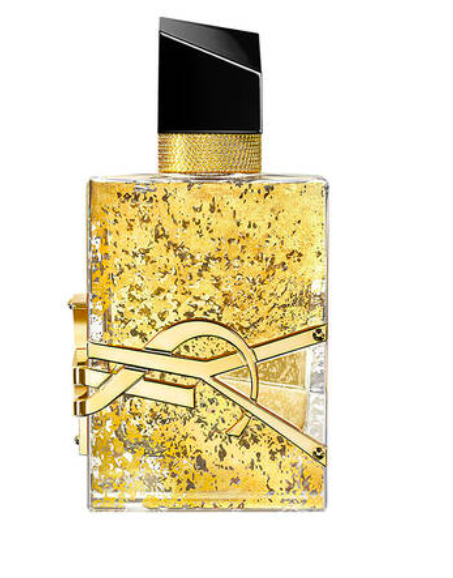 FOR FASHIONISTAS
Browns, Europa Group, Gorski, Holt Renfrew and Ogilvy, Hugo Boss, Judith & Charles, La Canadienne, Marc Cain, Marchon Eyewear, Michael Kors, Ofélia, Pajar,  Smythe, SSENSE, and Sartorialto are just some of our favourite sartorial spots on and offline for luxury fashion, shoes, boots, glasses, tailoring and more; also aptly known as "a few of our favourite things" (sassy holiday wink).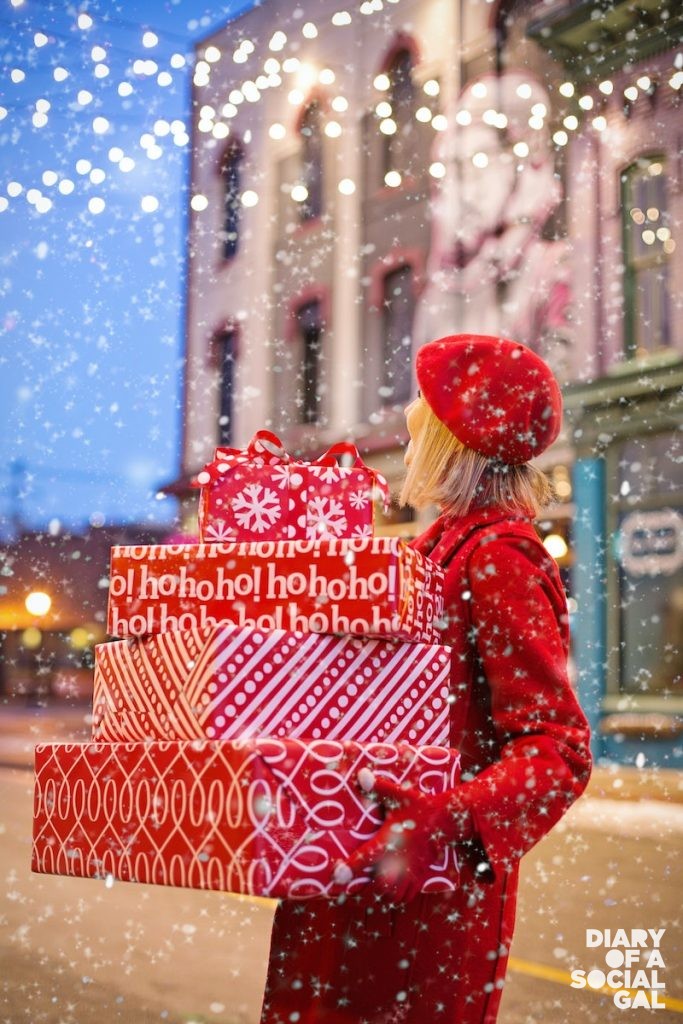 FOR FOODIES
Continuing a now beloved tradition, Fabrique 1840 created three gourmet boxes — Exquisite Delights, Wild Flavours and Grill Master, that bring together unique products from Canadian artisans from $105 each. Mouthwatering and homegrown. The Exquisite Delights set includes:
Hazelnut & Dark Chocolate Spread by Allo Simonne, Quebec
Peach Apricot Jam by Provisions Food Company, Ontario
Lavender Honey Blend by MOB Honey, Alberta
Maple Sugar Buckwheat Shortbreads by Dinette Nationale, Quebec
Sea Buckthorn Fruit Paste by Dinette Nationale, Quebec
44% Milk Chocolate bar with Caramel by KIN+POD, Alberta
Rose Gold Popcorn Kernels by Provisions Food Company, Ontario
Cinnamon Sugar Popcorn Seasoning by Provisions Food Company, Ontario
Whether for Kampai, Madame Bovary, Jatoba, Westwood Bar and Grill, Gypsy Kitchen+Bar, Suwu or Hà, a gift card to any one of these leading restaurants owned and operated by A5 Hospitality is sure to impress and leave a very good taste … Prices vary.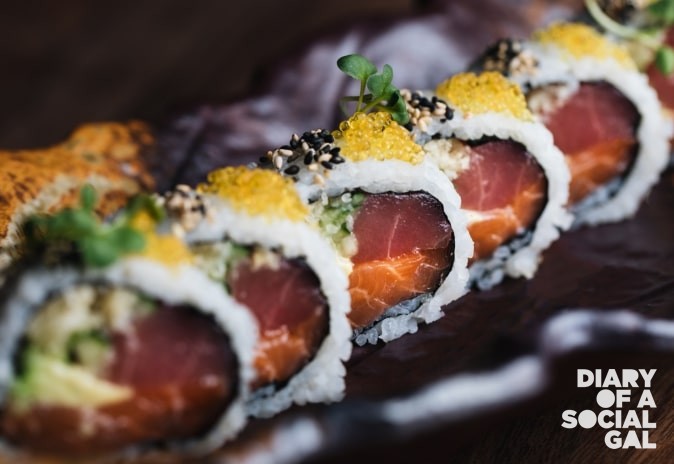 The F Gift Card comes in $25 increments and is available at Ferreira Café, Café Vasco da Gama and Campo. $25+. F-ANTASTIQUE!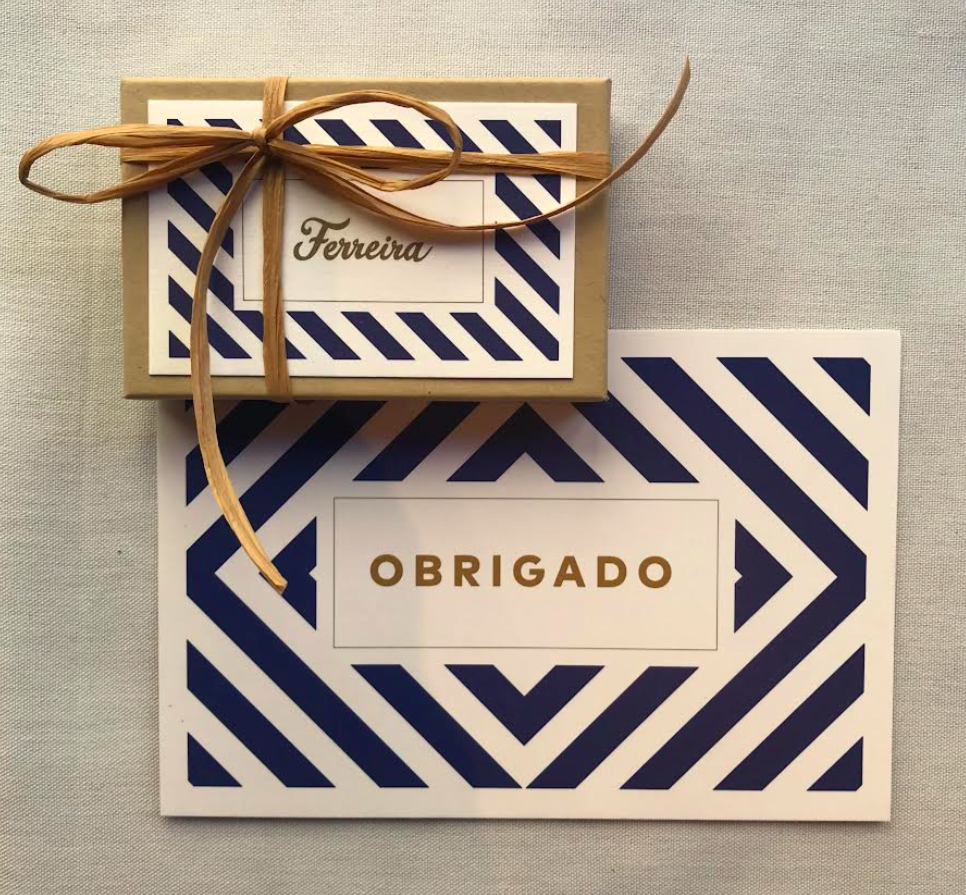 Nothing like a one stop shop when you're in the mood for good food. Thanks to the historic Fairmont Queen E, you can gratify gourmet tastes at luxury eatery Roselys and casual fun at Marche Artisans, and then grab a drink at Nacarat. Oh did we mention that certificates are available at all, and specialty gifts at the Marche?  That too. Prices Vary.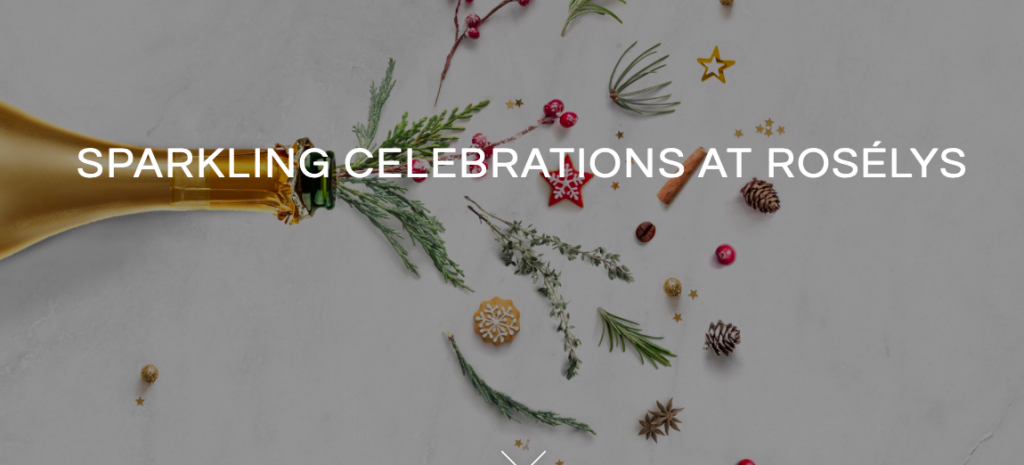 Le Richmond and Marché Italien
Whether you're in the market for a gift basket of delicious, Italian goodies or a gift card for the restaurant that serves Northern Italian cuisine devotees can't get enough of, Le Richmond has got you covered. Prices vary.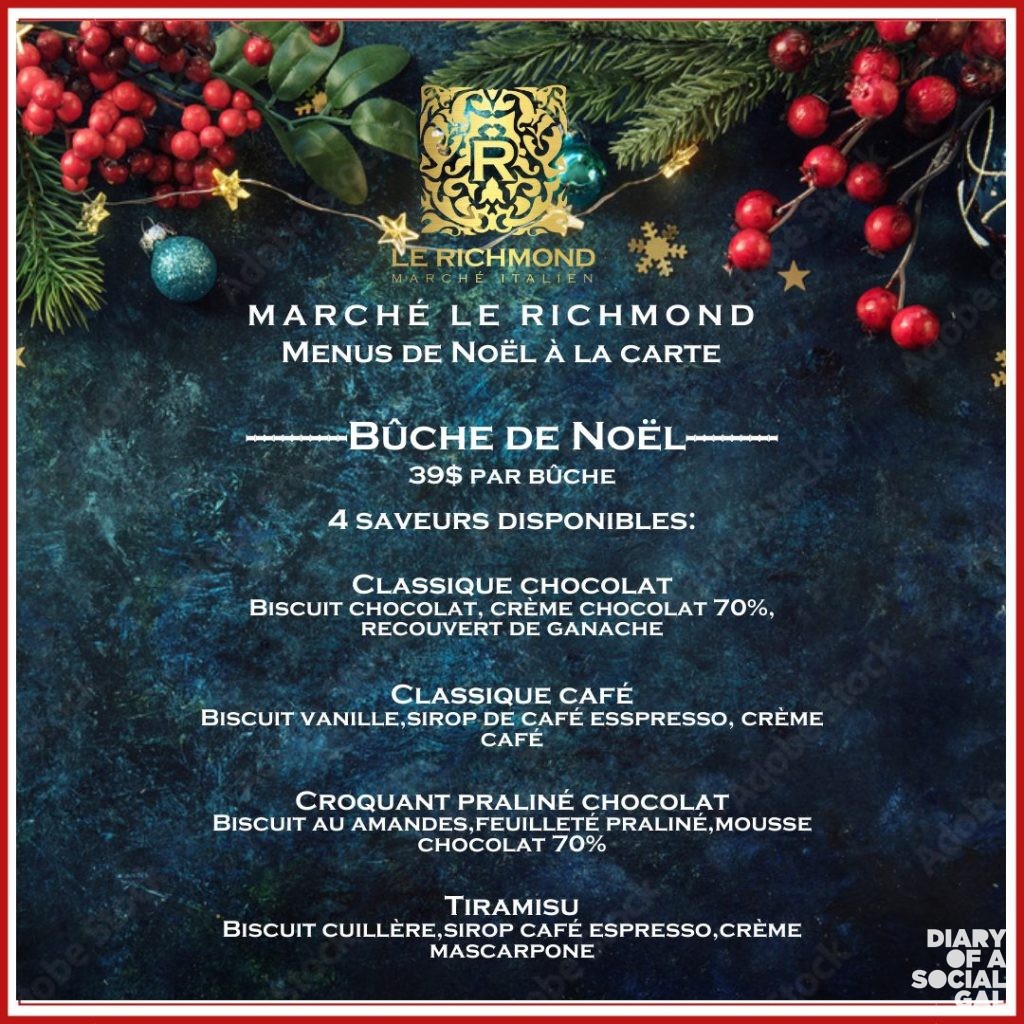 Traditional Greek cuisine beckons at this classic eatery specializing in seafood and good times, and where gift cards are readily available for a special holiday meal.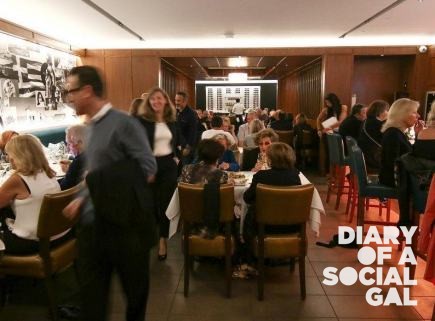 Whether gourmet salads, soups, bowls or merch are what you want to offer, this Montreal classic has it all, including the best blondies in town (or anywhere, for that matter!).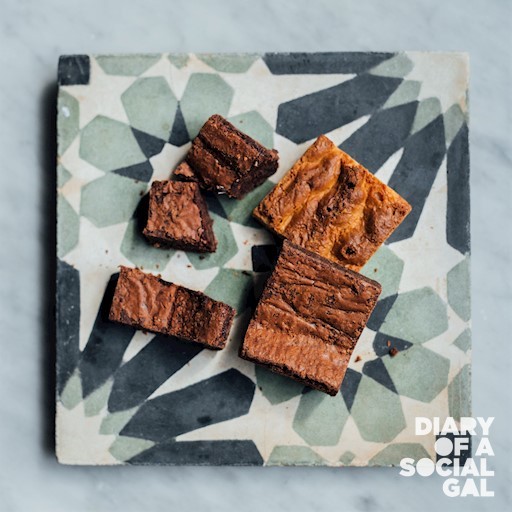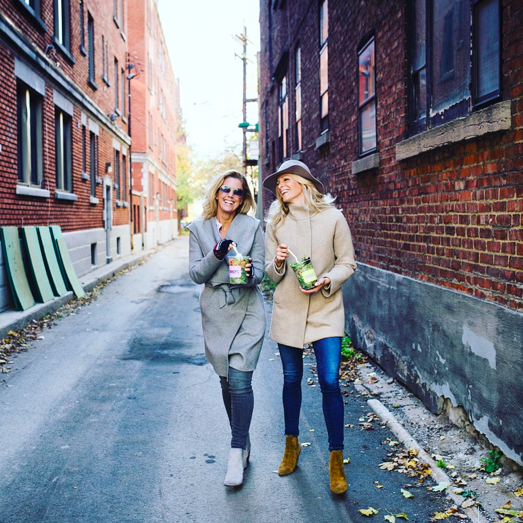 As for the cocktails, we love to raise a glass and craft a tail with our faves, Moët & Chandon. Belvedere, Hennessy, and homegrown PUR Vodka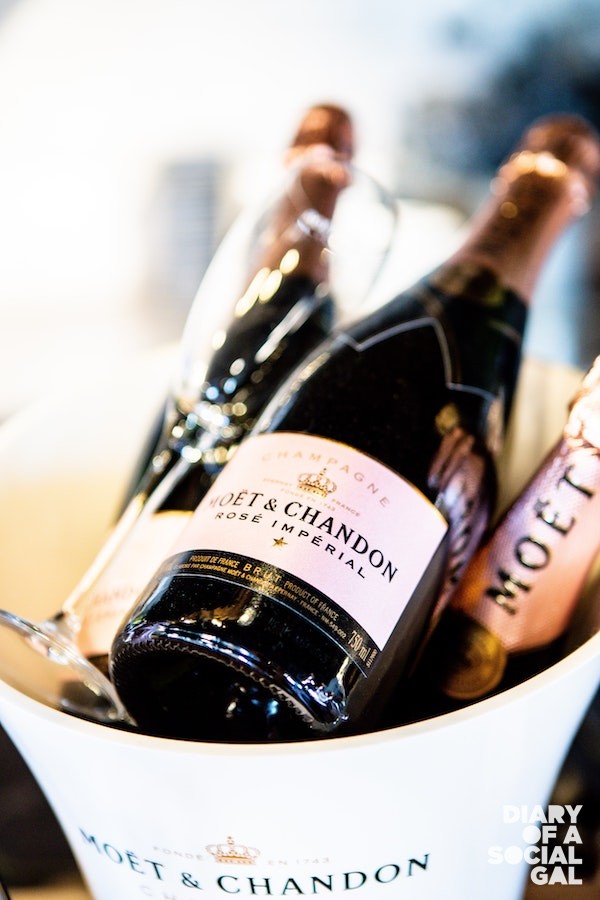 FOR HOME-LOVING HOMEBODIES 
Batimat, Cameo Collection, Environment Electronique, Latitude Nord, Linen Chest, Maison Westmount, Montauk, Red Carpet & Rug, Sub-Zero, Wolf and Cove, and Union Lighting & Décor are all homeware meccas, with everything from luxury fixtures, custom furnishings, the softest linens, high-end appliances, most comfortable sofas, unique rugs and distinct lighting for the houseware aficionado in your life. For a little taste, behold the bestselling Chilewich table and floor mats from Union. Sustainable and stylish, they make homes beautiful and event ready while still being kind to Mother Nature. A perfect combo. Prices vary.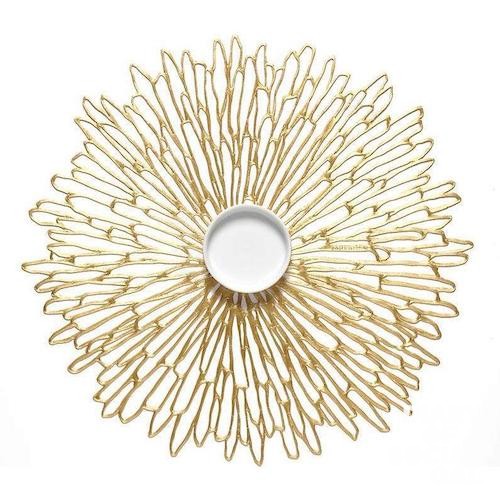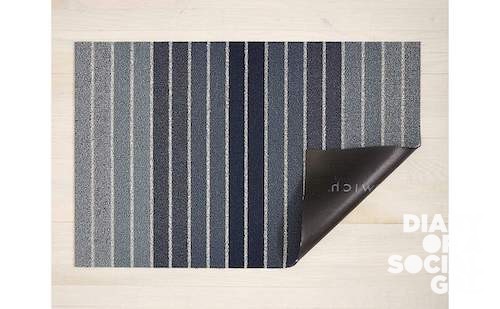 FOR THE BLING RING
A Montreal institution that carries an extensive line of designers and in-house artists and specialists that both create, and restore rings, bracelets, necklaces, earrings, cufflinks and watches, Atelier Lou specializes in custom-made diamond jewellery for that special someone in your life. Bremont Supermarine watch: $4,695.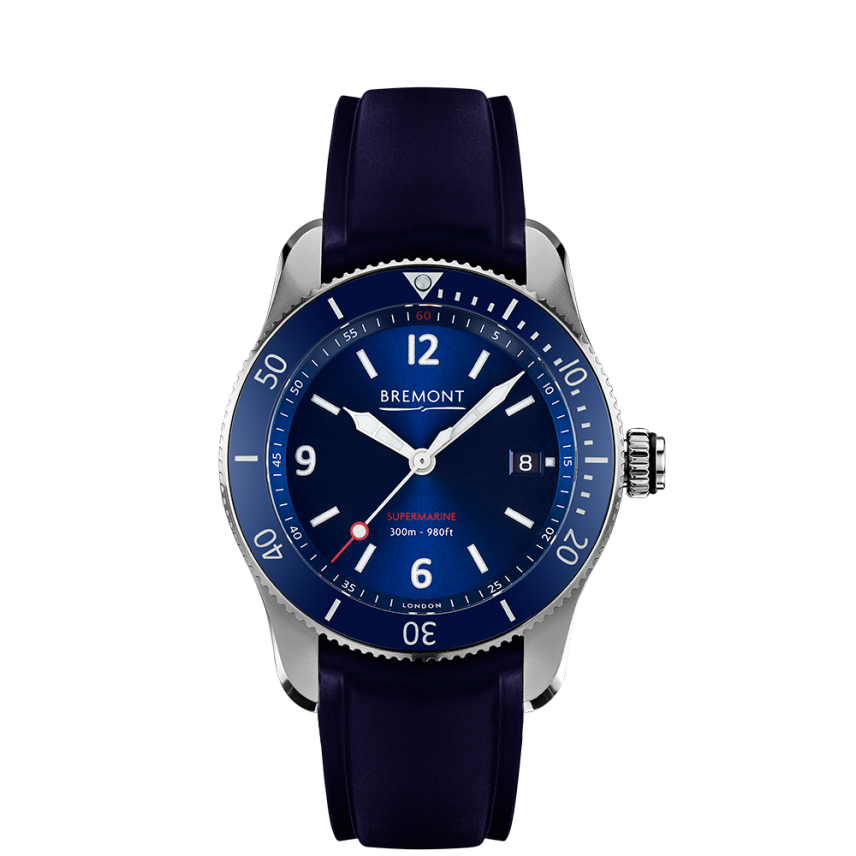 The official Rolex distributor in Montreal and the holiday wish list fulfiller of many a happy bling lover, Bijouterie Italienne knows how to wow. Point finale. Rolex Lady-Datejust: $45,200.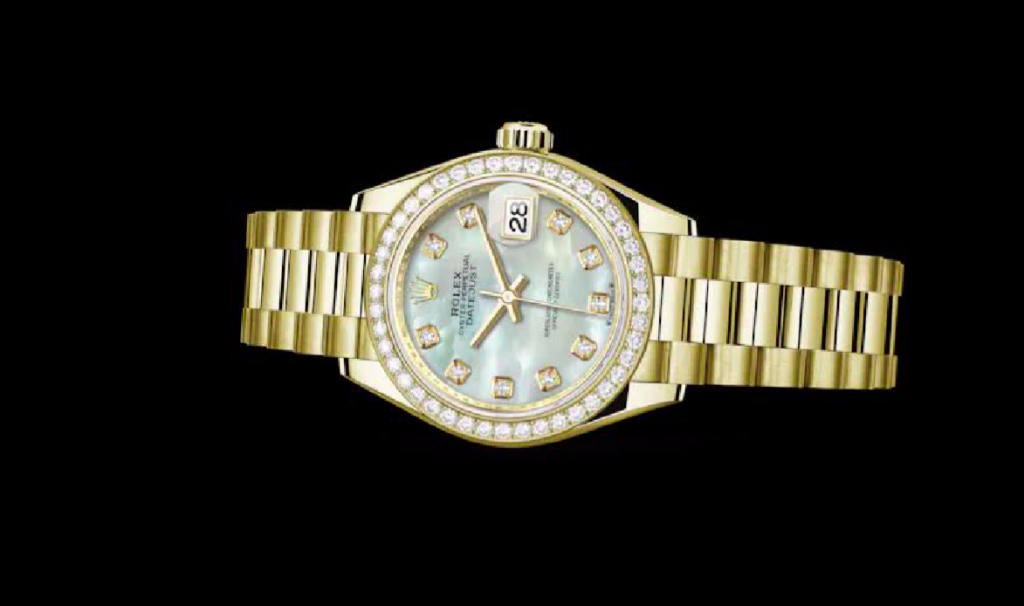 This holiday season, share the iconic Birks Blue Box and give a little luxury from the homegrown luxury label. The Birks Bee Chic ring: $2,050.
Ecksand
Known for its conflict-free diamonds and sustainable jewellery, Ecksand has as many designs as it does meaningful mementos to give to your loved ones. Moon necklace: $688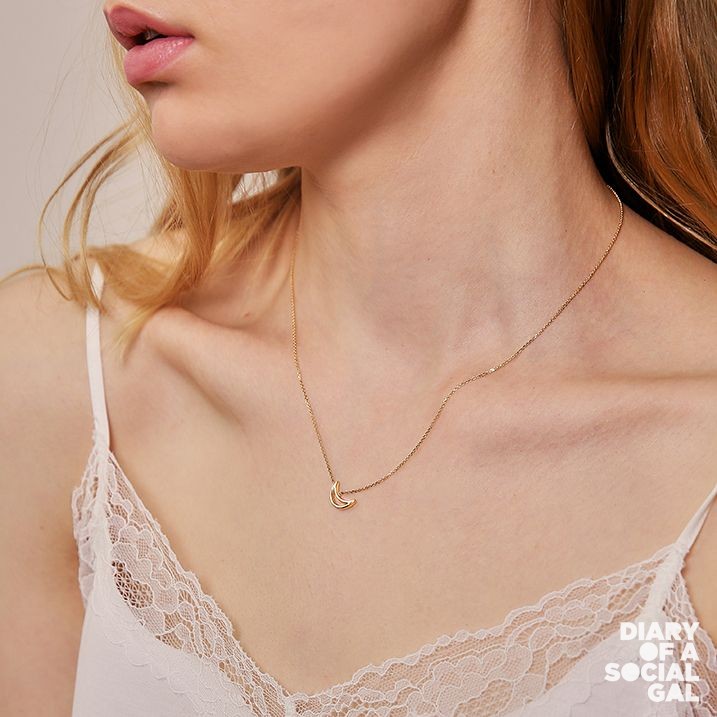 One-of-a-kind pieces like this watermelon tourmaline necklace ($33,250) designed by the master herself can't be replicated, which says a lot about the sentiment behind sharing one of the unique jewellery creations.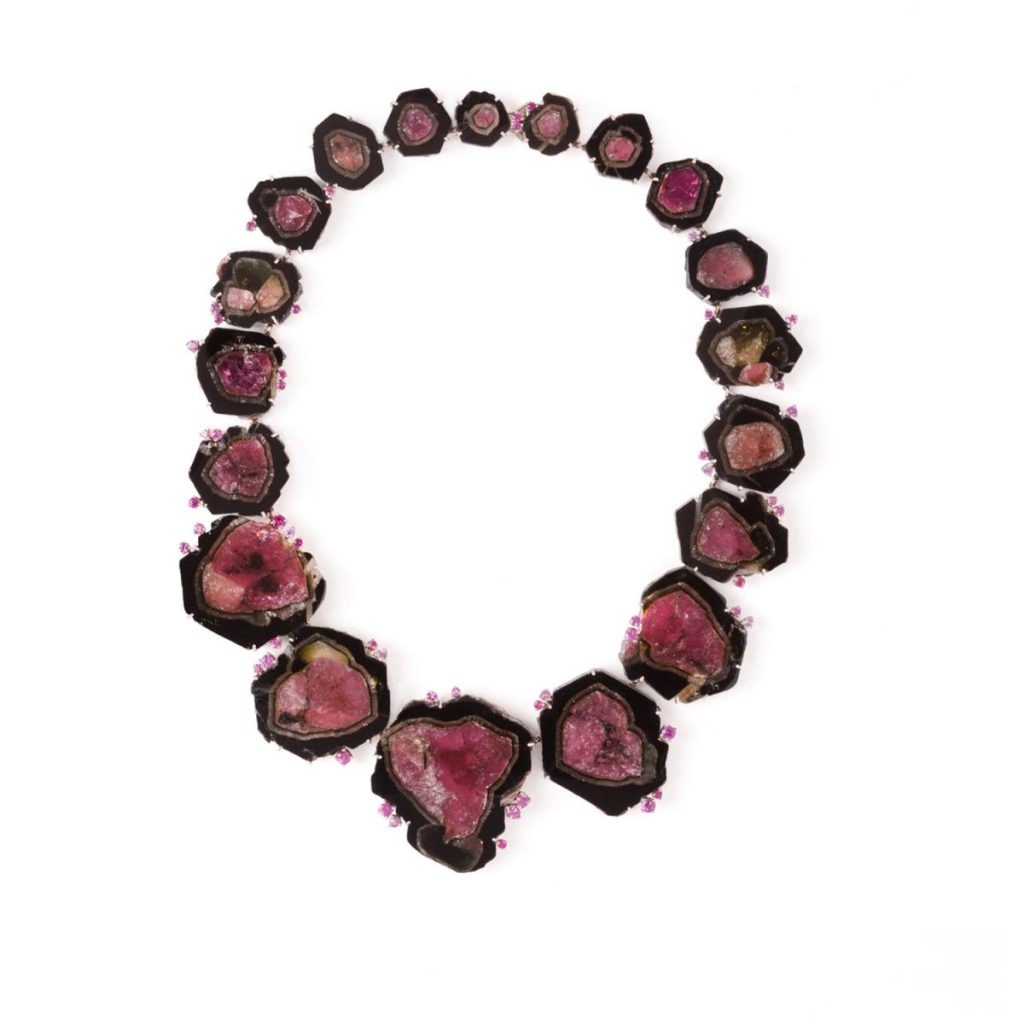 FOR STAYCATIONERS
Fairmont Queen Elizabeth, Four Seasons Montreal, Hotel Esterel, Le Mount Stephen, Ritz-Carlton Montreal and Hôtel William Gray are all top-notch spots to spend the holidays, and most of them have special packages that include special treats like the holiday cocooning package at William Gray that includes champagne, a cheese and charcuterie board.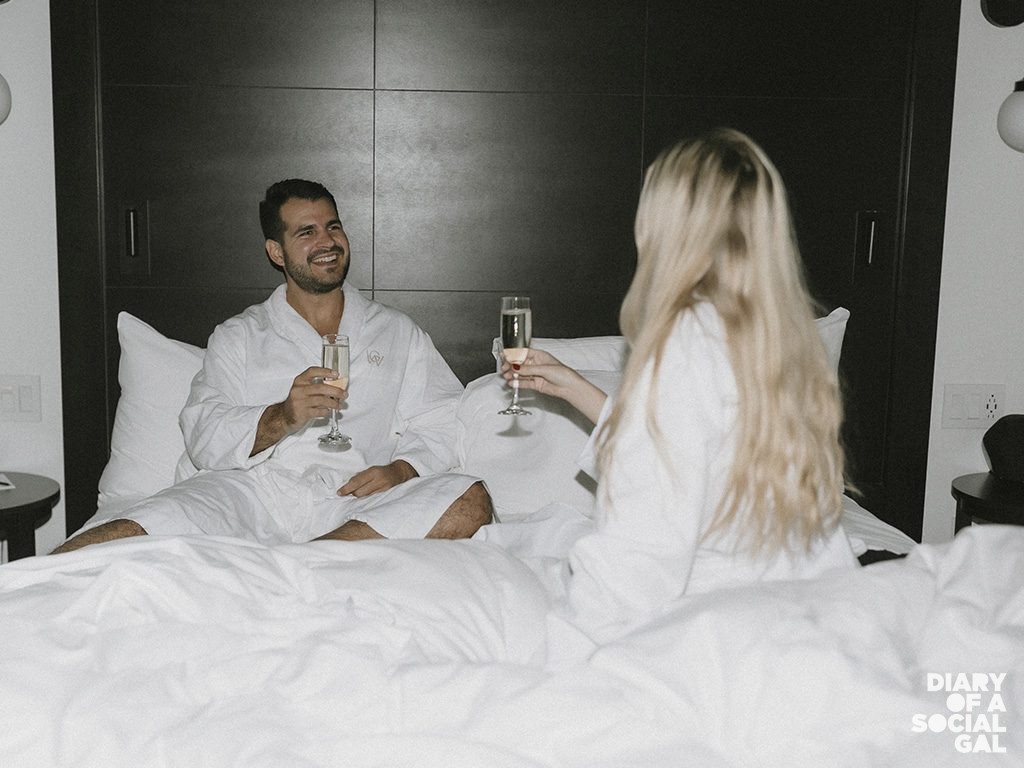 FOR PEOPLE WHO HAVE EVERYTHING
Luxurious cigar accessories for the distinguished gentleman (or gentlewoman!) who has everything, but appreciates the finer things in life. S.T. Dupont lighter: $2,000.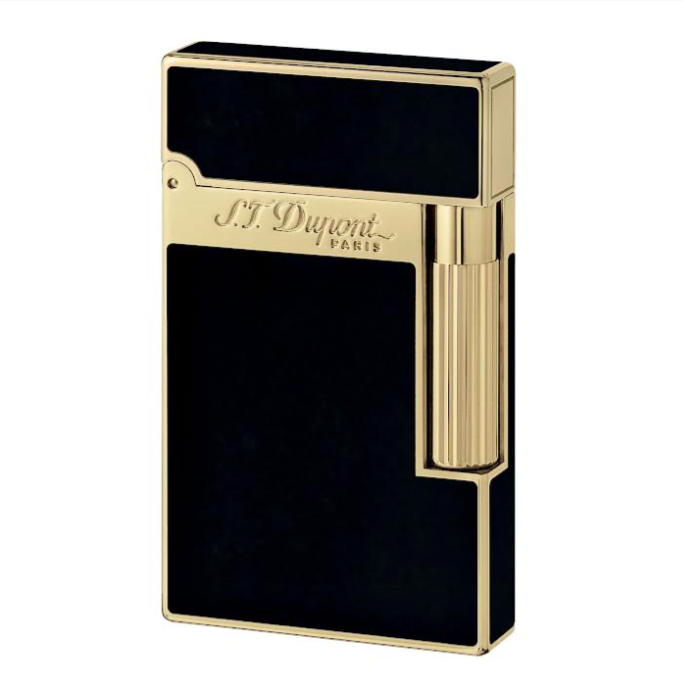 With its classic pens and other luxury writing items, bags, watches, fragrances and more, Montblanc is more than a just symbol, it's an enduring example of craftsmanship and history. Meisterstück fountain pen: $790.
The florist with the mostest.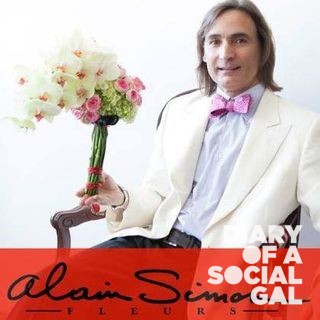 FOR THE LOVE OF SOCIAL MEDIA 
Finally, we can't help but top off the 2022 guide with some of our fave social media finds, mostly 'INSTA-discoveries. Many come courtesy of homegrown local businesses, all are absolutely fabulous. ENJOY. (And to those we may have missed, our human is showing. Doesn't mean we love you any less!):
And It's a wrap. Wishing one and all every blessing for the holidays and beyond. Please stay safe and take care of you and loved ones … xxxxxxx