Homegrown, female owned and operated, and easy on the eyes, Callula Co.'s future is looking bright.
Luckily, for us, the Toronto-based, premium and petite sunglasses brand is now available in Montreal, at La Zone Optique on St-Denis St., in the Plateau.
 Callula Co. launched in April 2019, online, and is available in Toronto at Glass Monocle.  It's also participating in INLAND's Canadian Designer Pop-up being held Sept. 27 and 28, in Toronto.
Necessity often being the mother of invention, the sunglasses are the result of founder Nerissa Jawanda's inability to find comfortable, flattering sunnies as well as her desire to start a brand that could offer slimmer fitting, less heavy ones.
I recently had the chance to talk to her about the brand that works exclusively with a roster of talented women for everything from product design to photography, and everything in between.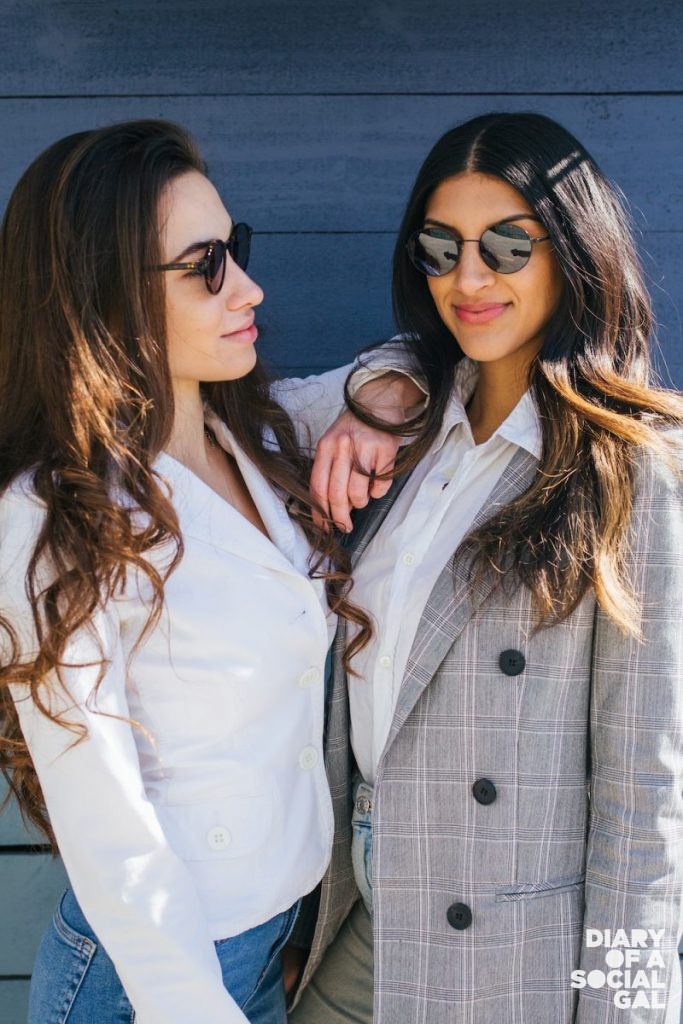 Can you tell me about yourself, and what you were doing before you started Callula Co.?
Nerissa Jawanda: I'm originally from the West Coast — Vancouver — and I moved to Toronto about three or four years ago. Back in BC, I was working in publishing at Canada Wide Media, which was sort of like my first job, and that opportunity introduced me to the world of PR, which really isn't something that was on my radar. It's a much smaller industry, out west, but it really piqued my interest. Around that time, coincidentally my mom and I were going to Toronto to visit, because we had never been, and I decided I would toss out my resume and see what happened.
I was offered an internship on the spot so I told my mom, 'I'm going to stay, try it out and see what happens." I think she was a bit sad, but also very excited for me. I cancelled my return ticket, got an Airbnb for a few months, and by the time the internship ended I had kind of fallen in love with the city. I made some friends, got my first job in PR and had been working in the industry for about four years when Callula Co. started as a side hustle, because it was something more creative that I could pursue.
What about the company's story?
NJ: The idea came about one afternoon, with my boyfriend, when he realized that I never wore sunglasses and that I was always squinting. He's very entrepreneurial and one of the key reasons I felt confident enough to give it a try: I had never really felt like I'm the kind of person who would be an entrepreneur. It's always nice having a new adventure though.
I started out by figuring out what the key pieces that I would need to work with someone else were, because my background is in writing and PR and I wanted to find an expert in product design. I reached out to everyone in the eyewear industry on LinkedIn, seeing if anyone could take a phone call with me or knew anyone that might be interested.
I was put in touch with an eyewear designer who I actually work with now, called Hayley Friel, in Brooklyn, New York. She's amazing and we worked really closely designing the first collections that we launched in April; that's when it started.
What about some of the other talented women you work with?
NJ: I think it's a really beautiful thing when women can support and uplift each other, and I feel that it's something there should be more of. Having this company, I've had the opportunity to work with so many talented and creative women, and just the whole eco-system that we've built so far has been really wonderful. We work with women for basically everything we're doing right now; even the facility where product is produced is woman-owned. I want to be able to keep doing that as long as I can.
What does Callula mean?
NJ: That was actually one of the hardest things to come up with, the brand name. I wanted it to have some sort of meaning behind it and I wanted it to sound nice, so Callula, which is Latin for small beauty, was fitting because the sunglasses are petite sunglasses.
How do you get the glasses to fit so well, and be so comfortable?
NJ: We started with an approach of being inspired by retro sunglasses, which were a lot more lightweight, and fitted, so that was the intention when I first spoke to the designer about what I wanted the sunglasses to look and feel like. Keeping all of the materials very light has been very beneficial as well.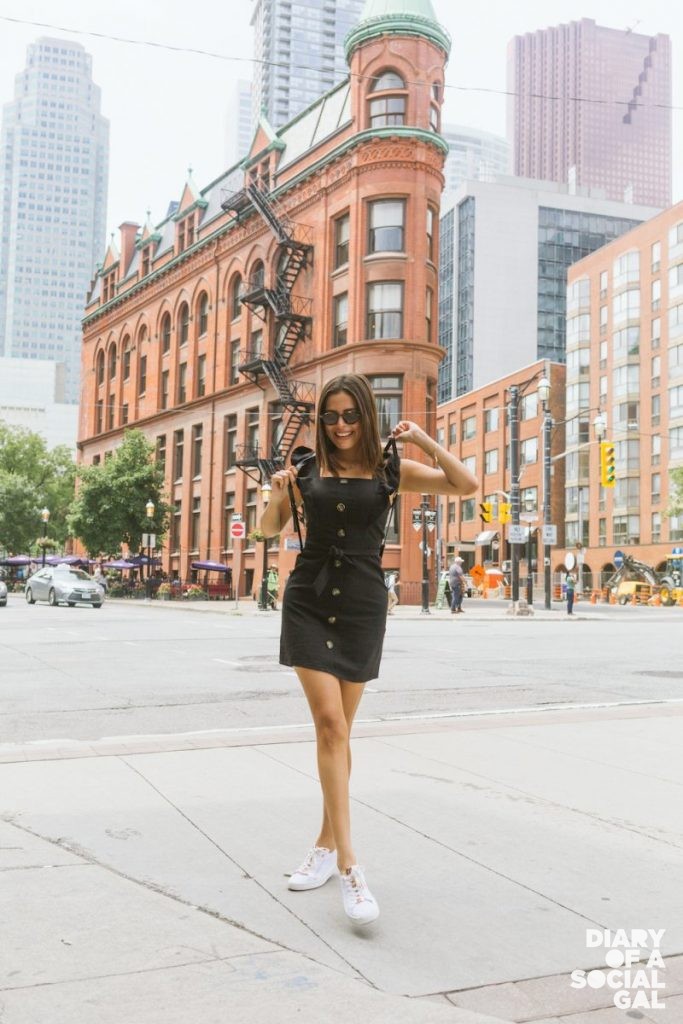 How would you describe the two collections, Sugar Beach and Sweet as Honey?
NJ: Our Sugar Beach collection is definitely more of a retro-chic look, John Lennon-style, in a few different colours. The Black with Grey ones are easy, everyday sunglasses, and they're the ones I always reach for. The Silver with Northern Lights style has actually been our best seller; it's a bit more fashion forward. We have a Gold with Rosy Pink style that have more of a festival vibe, and looking through that lens is just so gorgeous.
The Sweet as Honey collection features more of a classic frame: the Havana Tortoise style is our second best seller — it's an everyday kind of style. The Black with Grey is a bit is a bit more edgy, and our Milky Beige with Yellow is kind of a fun one that's unique.
Who are some of your fashion icons or where do you look for inspo?
NJ: A lot of my inspiration comes from Instagram and the personalities that I follow on Instagram. There's one person's style that I love, and I always like looking at her feed: Janice Joostema. She's an influencer from Vancouver. I remember following her back in the day, being from Vancouver, and she's grown so much and so fast since then.
I love following other brand accounts, and magazines, but I draw inspiration from everywhere — even just walking around Toronto where there are so many stylish people. I live in the Annex and there's lots of great fashion there, right by the U of T.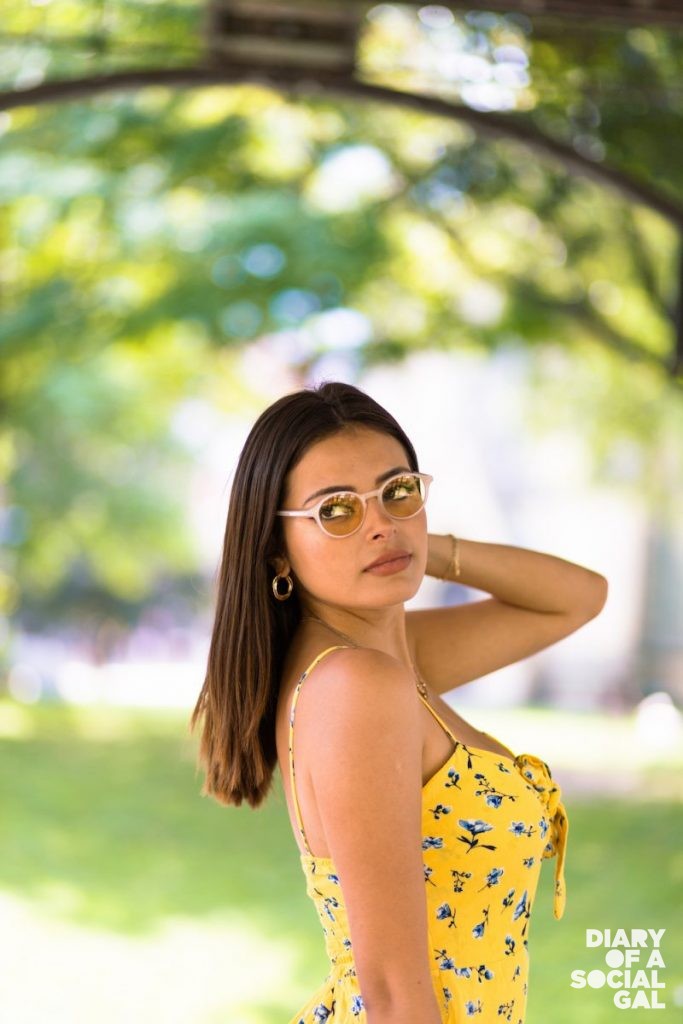 Where do you see the company in the future?
NJ: Moving forward, I'm very excited to be working on expanding our presence in eyewear shops across Canada and the US, because there are definitely some customers who prefer to shop in-store. We're interested in expanding into optical glasses, like reading glasses, and continuing to offer sunglasses, which we're known for.
What's your favourite sunny locale to wear Callula Co. sunglasses?
NJ: There are so many places on my travel bucket list right now, but I would really love to wear my sunglasses in Italy, with some pasta and some wine.