LUSH LEATHER
For Social Gals looking to make a statement, this BALENCIAGA take on the trend does just that. Made from butter soft leather in one of the season's hottest hues, the brand identification is all there too, for those that love a good label proclaim. 😉  Clearly, the scrunch is all grown-up.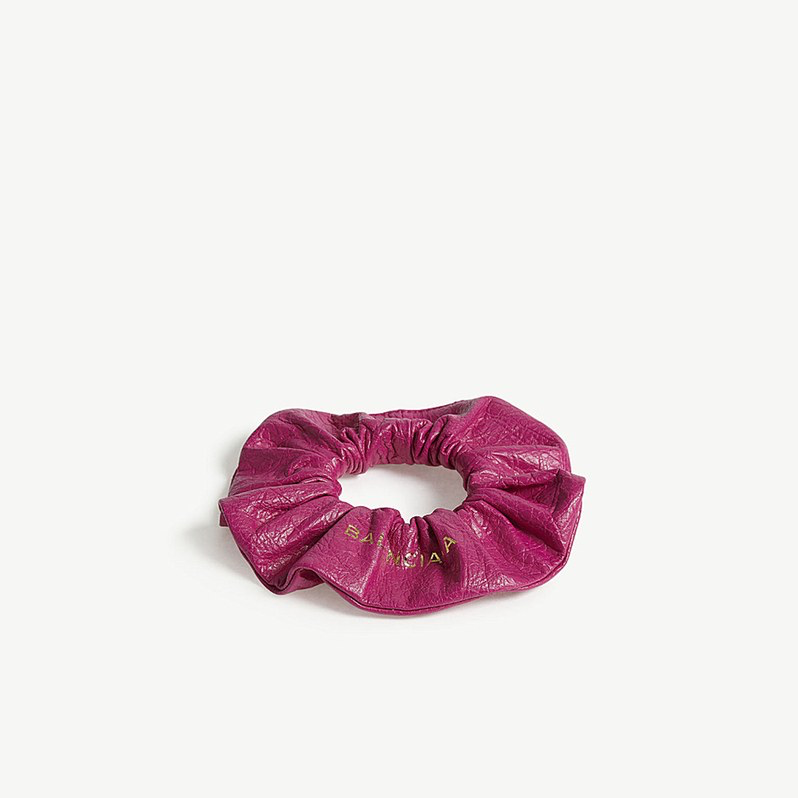 PRINT-CESS
Prints are in on the scrunch too, popping up all over the place in an assortment of alluring hues and patterns. This baby from FREE PEOPLE is at once classy and colourful, adding a little something to summer sartorials, both casual and dressy.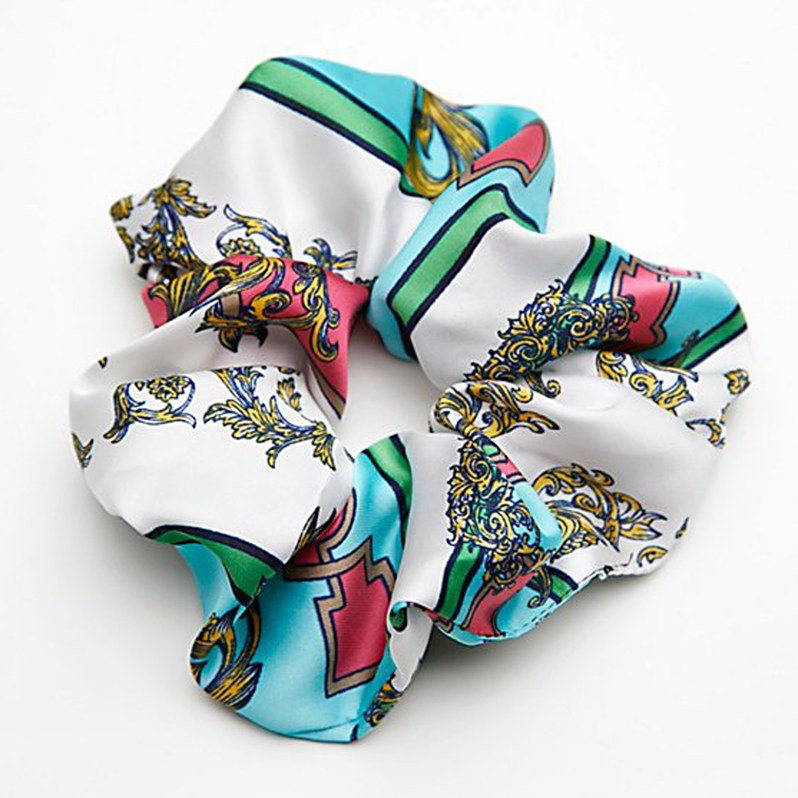 FUZZY WUZZY
Sometimes bigger is better and this full-on fuzzer from CHLOE + ISABEL definitely has party appeal …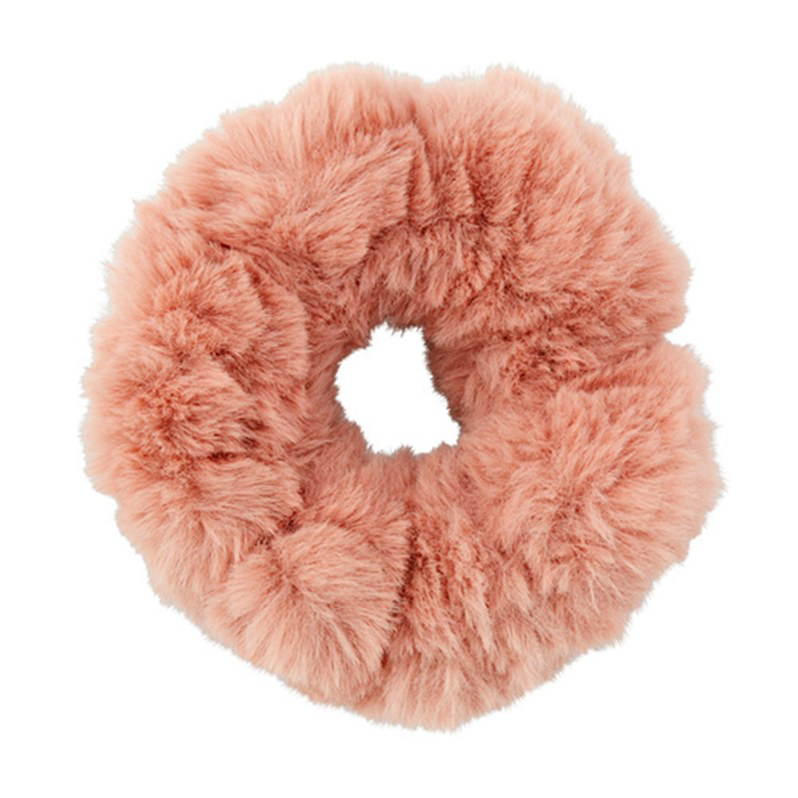 FLOWER POWER
With summer blooms all round, there's no way we could avoid a little petal prowess here, also courtesy of hose superstar crunchers at FREE PEOPLE.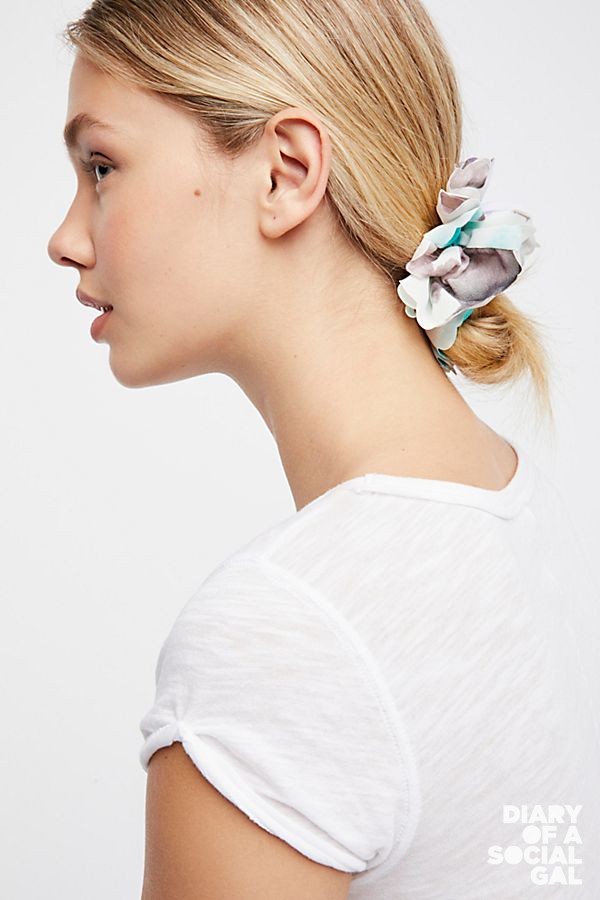 BEST KEPT SEQUIT
Finally, a curated list of summer scrunch options can't not pay homage to the sequined set. I mean really. Social Gals could do wondrous hair things with these little gems while staying all comf at the same time. Thanks for the sparkly love, NAMRATA JOSHIPURA.