IF YOU LIKE PEEKS INTO THE GORGEOUS INTERIORS OF FABULOUS HUMANS AS MUCH AS WE DO (HELLO ARCHITECTURAL DIGEST ADDICTION!), THEN THIS SERIES OF INFLUENTIALS IN THEIR HIVES, INCLUDING MARIA ANTONOPOULOS, PENNED BY SUPERSCRIBE URSULA LEONOWICZ AND SHOT BY GIFTED LENSER KAROLINA JEZ, HAS YOUR NAME ALL OVER IT … (SEE PHOTOS BELOW):
Good work ethics obviously run in the family for, Maria Antonopoulos, like her sister Anna, also puts her talents and expertise in marketing and management to excellent use as the director of marketing and communications for the Antonopoulos Group (which includes a portfolio of many of Old Montreal's most renowned and beloved hotels, restaurants, terraces and spas). Also common to both sisters: Maria sees great value in leading a balanced life and accordingly, makes supporting causes she holds dear a priority, routinely spends off hours travelling (beach time is a must!), often pursues her passion for fine cuisine and loves connecting with close friends and family. As for home life, keep reading …
How would you describe your fashion sense versus your decor style?
I feel like my fashion sense is well-represented in the overall style of my apartment which is laid- back and minimalist with pops of colour and a touch of glam and sophistication. I also feel like my interior design style keeps changing and maturing. I look for cleaner lines now and timeless, comfy pieces.
What kind of look and feel were you aiming for and how would you describe the final result?
I wanted to make my home my sanctuary. I'm all about minimal, cozy, Zen vibes with little dashes of vibrancy. To achieve that aesthetic, I made a point of keeping my furniture neutral and added colour through art, fresh blooms and plants. I also personalized with photos, candles and coffee table books.
Did you work with a designer or decorator, and if so, who?
No, it's my first place and I was excited to decorate it on my own! I took my time and decorated little by little, adding special pieces along the way. When you live in a space for a while, you realize what you need and how you want to set things up in a way that works best — and is most pleasing — to you.
What inspires you in terms of interior design?
My travels: seeing different cultures and styles. I love to bring back a piece of decor from each place I visit. It makes my home more personal and each item has a story behind it, which adds so much. I'm also a fan of Instagram for inspiration. You can't help but scroll through the beautiful feeds and gain fresh perspective and insight.
What do you most enjoy about your home?
It's my sanctuary and it feels like a refuge as soon as I walk through the door. I love the view of the Old Port too. Seeing the water and boats gives me a dreamy vacation vibe which instantly relaxes me.
What's your favourite room in the house and why?
I live in a three and a half, open space so I'd have to say my living and kitchen area. It's where I hang out with friends and loved ones, cooking in the kitchen, eating around the table or watching a movie.
What about your favourite piece of art, and furniture?
Gray Malin's beach aerial photograph. The beach is my happy place, so I can't help but exhale and feel happy and relaxed when I look at it. The piece also has an uncanny way of bringing back wonderful memories and magic moments from beach travels. Travelling is one of my favourite things to do and the photo reminds me of the places I've been, as well as the places I can't wait to explore! It also brings a little bit of the beach and warm weather to Montreal. It allows me to escape.
As for furniture, when I got my place, I had my heart set on a Saarinen-style oval dining table. I always loved the design of it. It's the only piece of furniture I knew I wanted no matter what, and I decorated my place around it.
Where, and how, do you like to entertain at home?
Around the dining table, where I host and gather my friends and loved ones to enjoy delicious food and good laughs. I want my guests to feel at home and at ease.
What about your favourite spot to relax and unwind?
My bedroom: it's cozy and calming with neutral colours. There's no TV or technology in there so I feel like I can unplug, unwind, read a book and get some restful sleep.
Favourite design/decor shops in Montreal?
Montreal has so many unique boutiques, like Espace Pepin in Old Montreal and VdeV, which are just two of my favourites.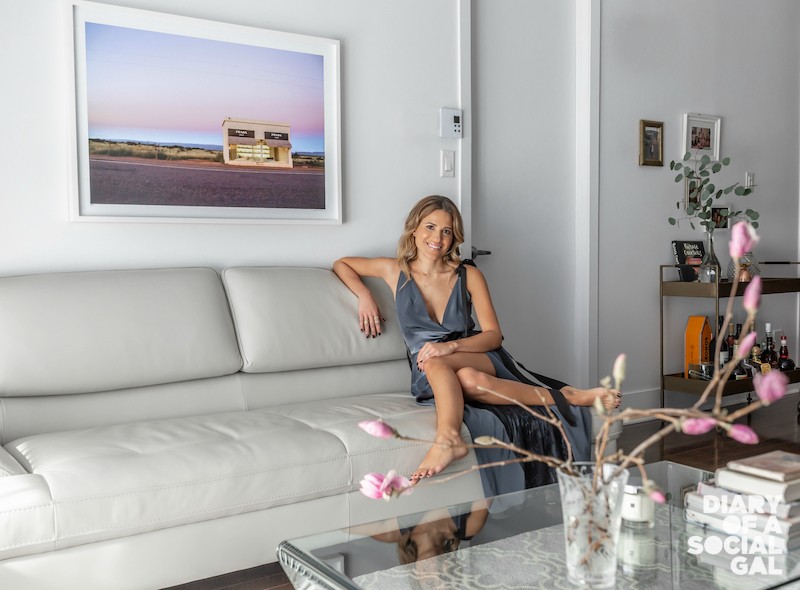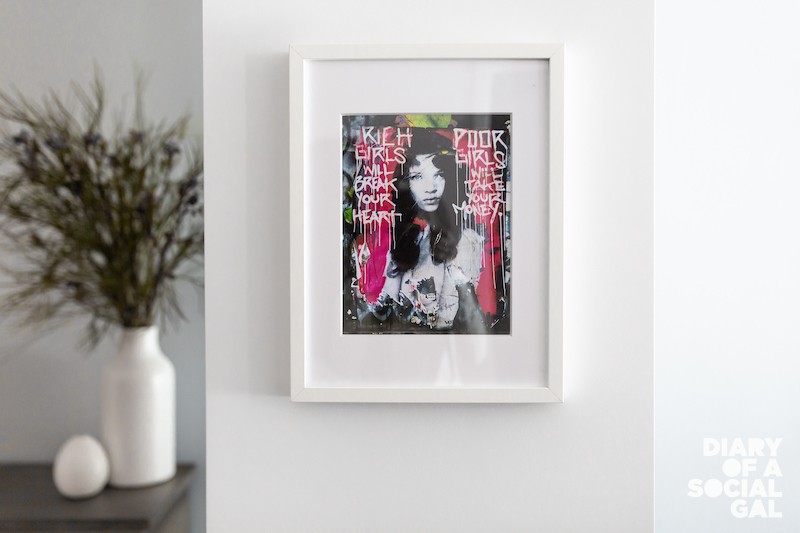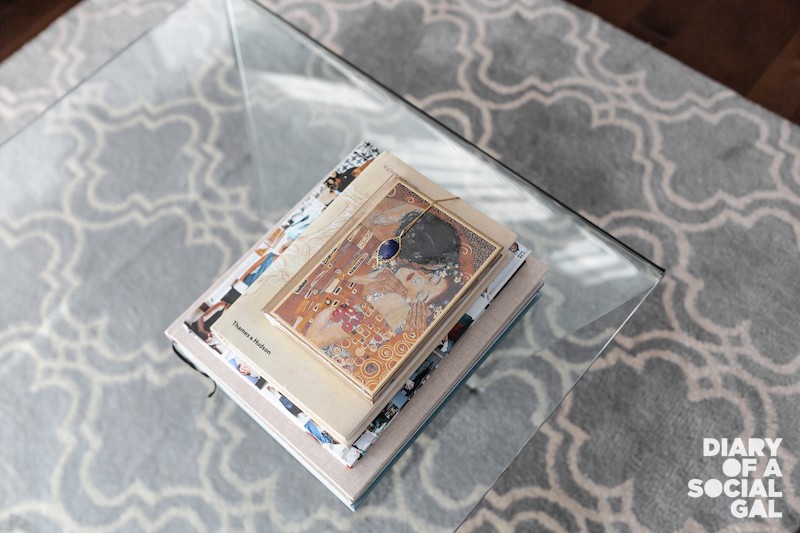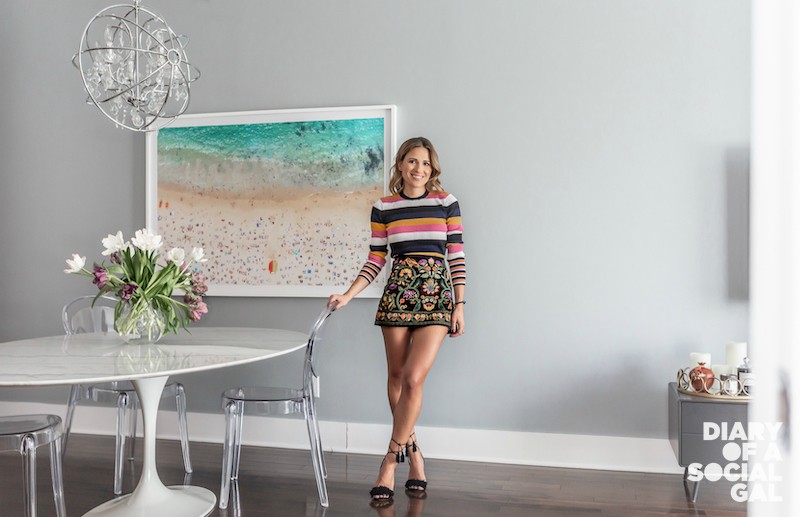 Photography and retouching KAROLINA JEZ.
Creative direction and styling TINASHE MUSARA (Folio Montreal).
Hair STEFF RICHARD.
Makeup ELIZABETH D'AMICO.
All clothing their own.
All jewellery ECKSAND.
Many thanks to ERICA BIANCHINI and EVA HARTLING. Video LENSMBL.
For more BTS, link here. For the video: here.