It's New Year's Day, set against an incredibly challenging backdrop that none of us saw coming, convinced that the worst of pandemic life was in the rear view mirror and a semblance of normal was returning at last. We plan, viruses mutate … 😪
Speaking of mirrors – variants or no variants – the beginning of a New Year is always a good time to take a hard and honest look in one, and not for a "selfie" as I was attempting here (underscore on "attempting" lol).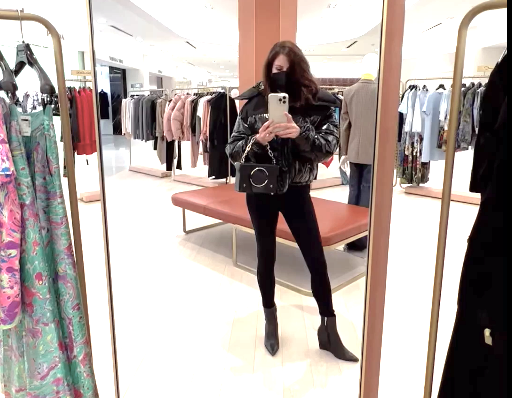 Having tuned into more than my fair share of intuitive and brilliant spiritualists over the past 21 months and counting (at this point it's a spiritual threesome with Deepak Chopra and Jay Shetty 🤪), I've come to develop a profound respect and appreciation for pressing pause every so often and taking stock.
It's amazing what happens when you quiet the mind, turn off the noise (yes, the insidious little device your cradling right now) and just sit with yourself, your thoughts, your dreams, your plans, your goals.
And so, on the first day of a still confusing, uncertain and scary New Year, I encourage one and all to give it a try and let me know how you fare, what Oprah-like aha moments take hold, what realizations you make, what clarity descends …
I also encourage you to listen to the Jay Shetty podcast on reflection questions. It's an awesome listen and excellent guide for an exercise like this, well worth the investment of precious time and energy.
OK, that's it for now. Sending much love and kindness and virtual hugs your way when we need them most. Take care of you … Happy Healthy Hopeful New Year. ❤️