His name is ROBERT RAHAL and if you love contemporary art, it's a name you'll want to become highly familiar with.
While the homegrown larger than life talent – born and bred in Montreal – is also an accomplished businessman by day (presiding over one of the most successful daycare empires in the country with his amazing wife Andrea), he's also had a long-trained eye and passion and predisposition for painting that he more recently brought to life in a unique series of creations embodying his brilliant and recognizable circle in the square aesthetic.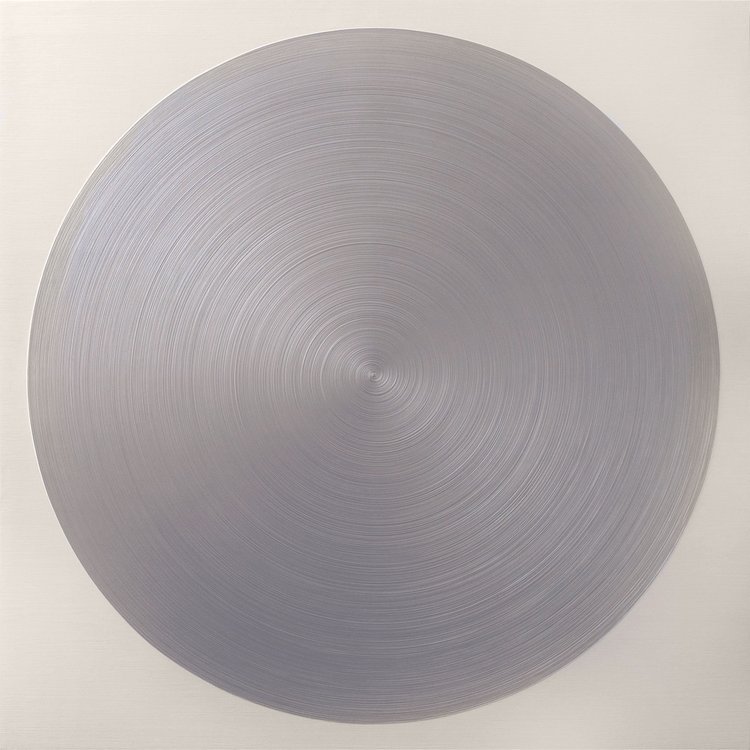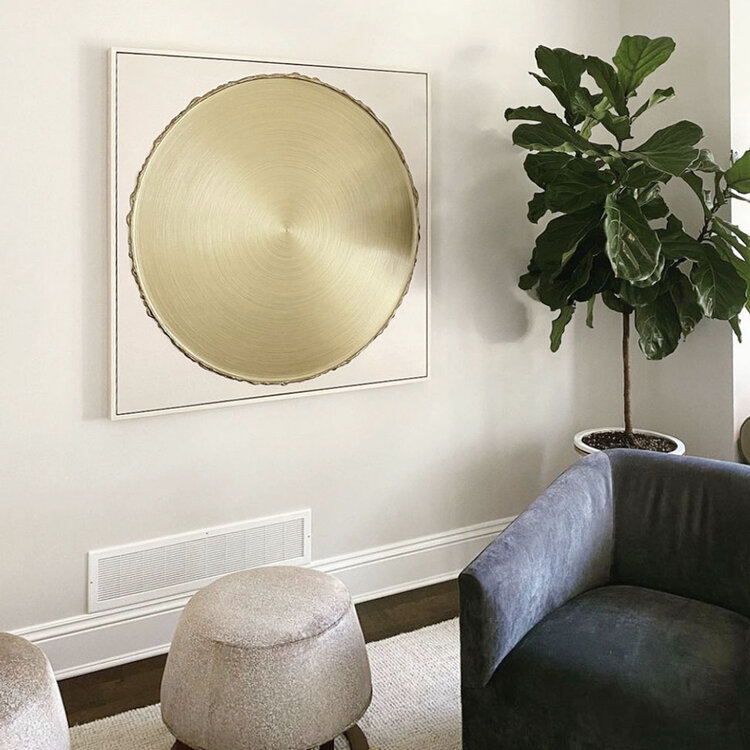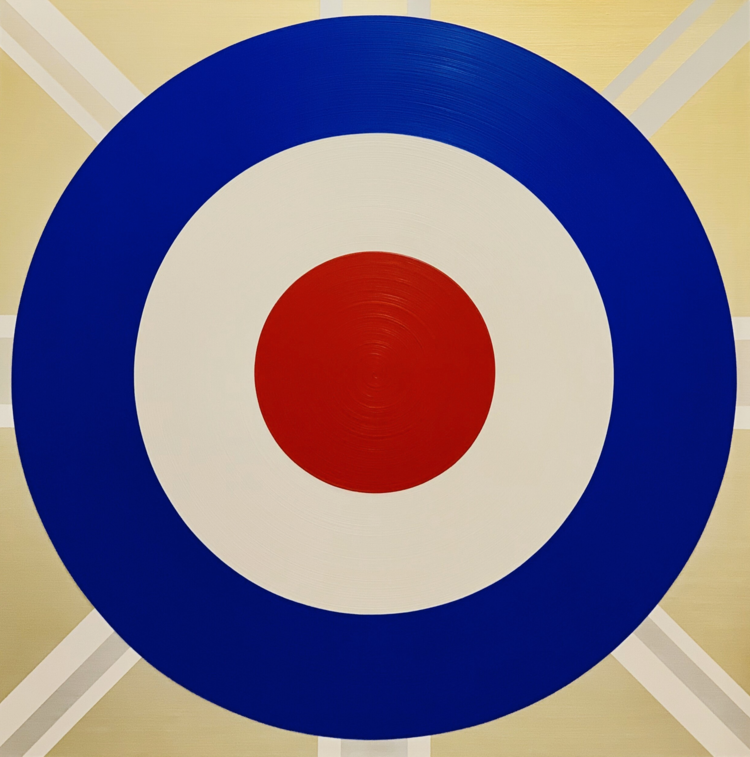 Though confident in his vision and aesthetic, the incredibly likable, funny and down to earth Robert (who also answers to Bobby with an ever-present mischievous glint in his eye) was nowhere near prepared for the enormous demand for his simple and sleek pieces that would ensue once he began to share images online and align with galleries.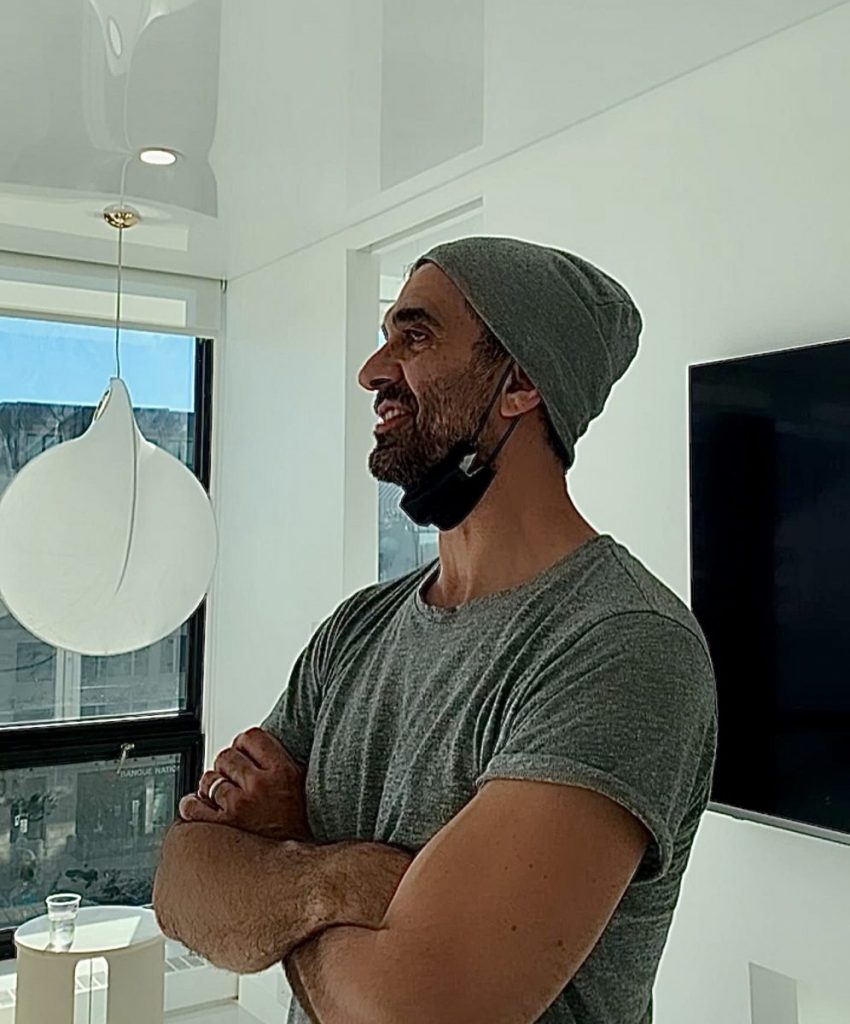 Completely unexpected and wholly replenishing" he confided in a recent exclusive interview, where he also shared barely containable excitement for his newest collections, and expansion into new markets here and abroad.
"When creating each new piece, I lose myself in it with the sole goal of making it the best I can," said the artist mid creation at his cozy studio. "To have people respond as they have has been the icing on the cake and fuels me further, the greatest source of inspiration a creator can ask for."
On a more personal note, I recently had the pleasure and privilege of purchasing a Robert Rahal Original for my own space (after discovering his work inadvertently through a friend and seasoned collector with an eye for established and up and coming talent) and can't say enough about the experience.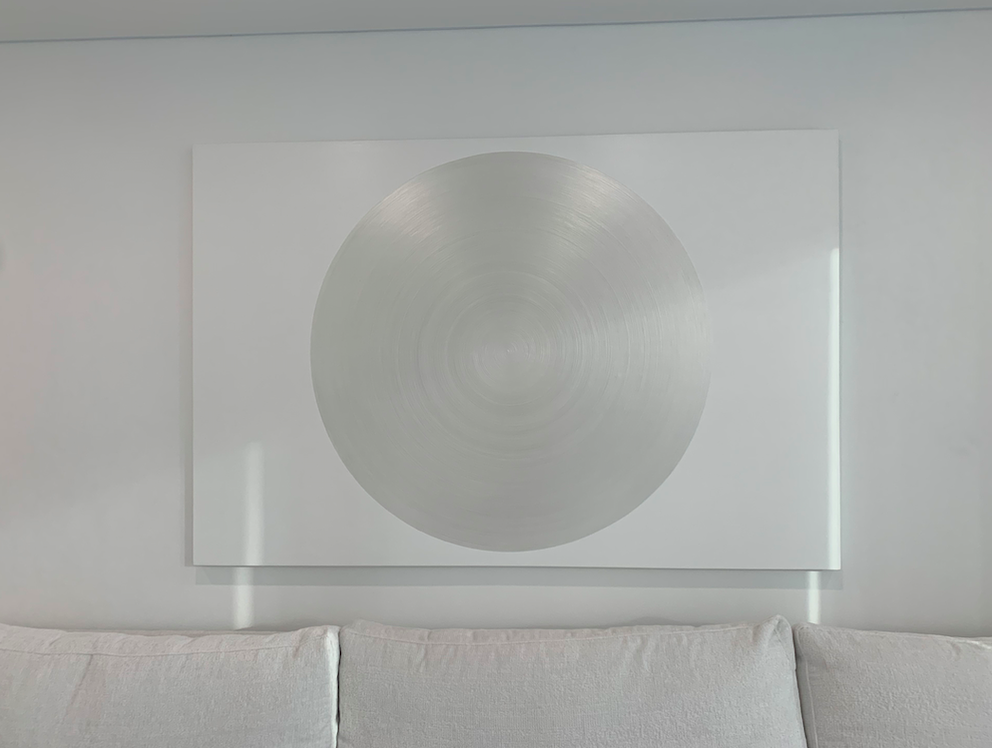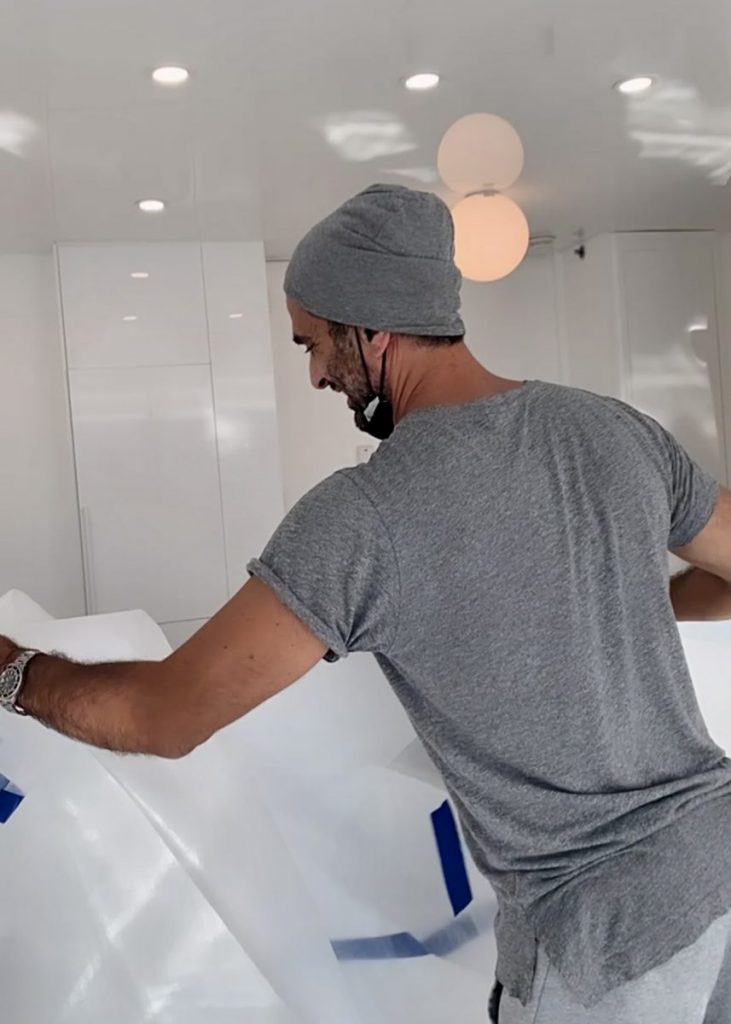 Not only was it a hoot to work with him (laughter and positive energy throughout) but he also managed to broaden his circle in the square aesthetic to a accommodate a special rectangular design that despite initial reservations and certain challenges on his side, culminated in what I can confidenlty say is a truly stunning one-of-a-kind masterpiece that keeps wooing guests visiting my home, who like me, can't get enough of the simple clean lines, the mark of a master, belying all the skill and talent behind it.
For more on the artist, head to his website.  You have not heard the last of ROBERT RAHAL  …