If you're planning to Google SUGAR SAMMY anytime soon, be sure to set aside an ample window. The search cup runneth over with material on the groundbreaking comic, and it's pretty attention-getting stuff. Heck, I knew he was an über-successful comedian who pioneered a signature bilingual – at times quadrilingual – style that resonates locally and internationally with enthusiastic audiences. (The home-grown talent of Indian descent speaks fluent English, French, Hindi, and Punjabi, and can perform in all four languages, though he's arguably best known in Canada for his Franglais humour.) I was also aware of his collaboration on the sitcom Ces gars-là with friend and director Simon Olivier Fecteau, inspired by their respective lives (think modern buddy comedy in the vein of The Office, Curb Your Enthusiasm, and Wedding Crashers, co-written with mutual friend India Desjardins). But I certainly wasn't aware of some of the other striking stats and accomplishments.
For example, Billboard Magazine named him the top-selling Canadian tour for the 12 months ending April 2014, and in May 2013, he emerged as the first English-language comedian to garner wins at Quebec's revered Olivier comedy awards. He's also the first artist to be selected by Comedy Central India to tour their country, and has been hailed as "Comedy's New Rockstar" and one to watch by the prestigious publishing likes of Askmen.com and the Hollywood Reporter. His bestselling DVD, Sugar Sammy Live In Concert: Direct From Montreal, was a top-seller for five straight weeks upon its debut on Amazon.ca, and was the first special on HBO Canada to star a Canadian stand-up. The list goes on. Google gold.
Adding to the Sugarnation allure? No matter how many performances, public appearances, and jaunts down the red carpet, the gifted entertainer manages to exude impeccable style and swagger. That's why he was a natural choice for this spread, and an interesting gent to profile on the fash front.
Indeed, the self-described "classic dresser" who cites Roger Moore's James Bond, French actor Jean Dujardin, and the Clooneys, Brad Pitts and Will Smiths as inspirations on the style front tends to return to several tried-and-true brands and retailers he feels best accommodate his personal taste and body type.
"When it comes to fashion, it's a lot of trial and error," he said with a smile, as we sat down to talk style on set. "Everyone has different brands or retailers that work for them. Over time, you figure out what works for you and what doesn't."
Four of his favourite go-tos of late, all featured herein, include MO851 (where we shot the editorial), Frank & Oak, Browns, and Boutique Europa.
When asked to elaborate on M0851, he spoke at length of the brand's ability to craft high quality, well-designed pieces that stand the test of time, with respect to both their clothing and accessories. He couldn't contain his enthusiasm for their leather.
"There's just something about their leather; it's like the more you wear it, the better it looks," he marvelled.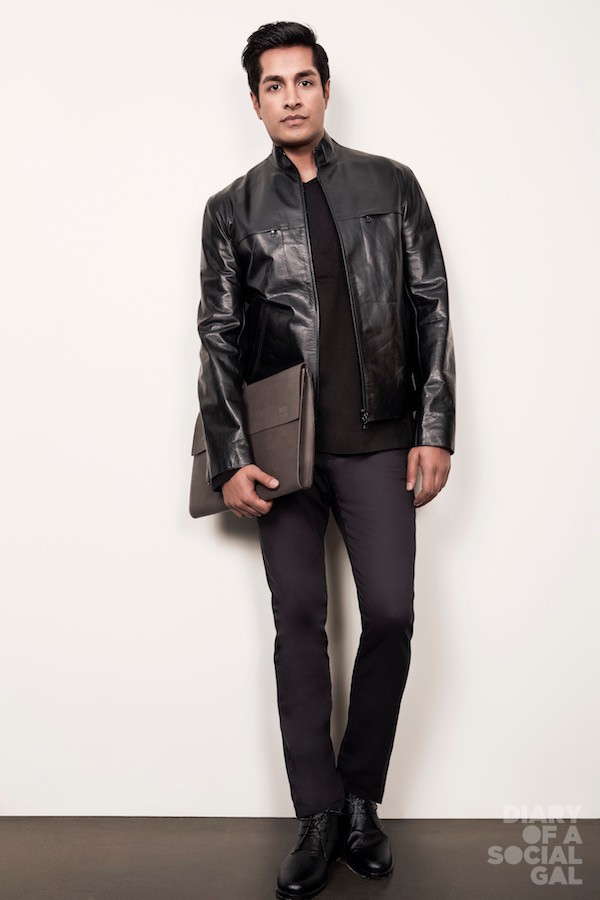 The star had similar rave reviews for local breakout brand Frank & Oak.
"Their garments are also enduring and wellmade, and they have amazing casualwear, jeans, pants and shorts," he praised. "You can't go wrong with their basics."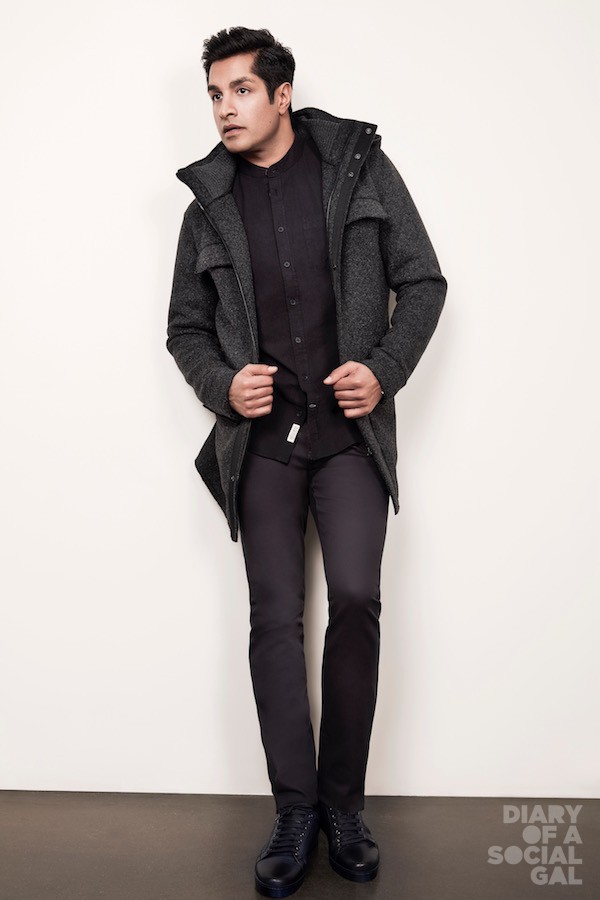 As for shoe mecca Browns, he had much to say about both their house brands, of which he remains an ardent fan, and their commitment to carrying on-trend higher-end names that are often unavailable at other retailers.
"You don't see a lot of shoe stores bringing in Hugo Boss, Ted Baker, and Y3," he said.
Finally, when the conversation turned to more formal attire, he expressed his love for European designer brands, particularly Italian suiting, and the types of discerning brands readily available at retailer Boutique Europa, where he routinely heads for striking red-carpet wear.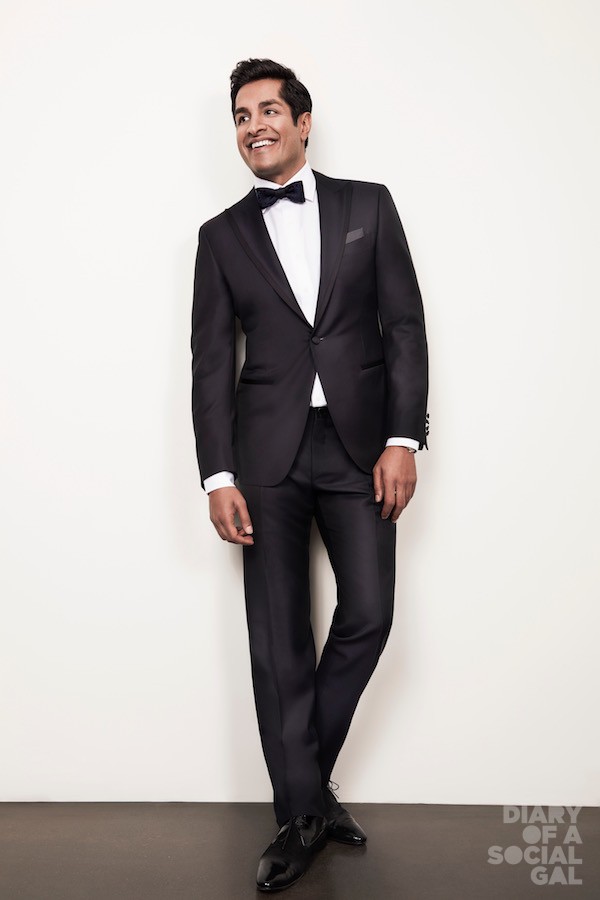 "I love going designer, " he said. " I always say with suits, go Italian; shirts, Swedish; and Indian for your men!"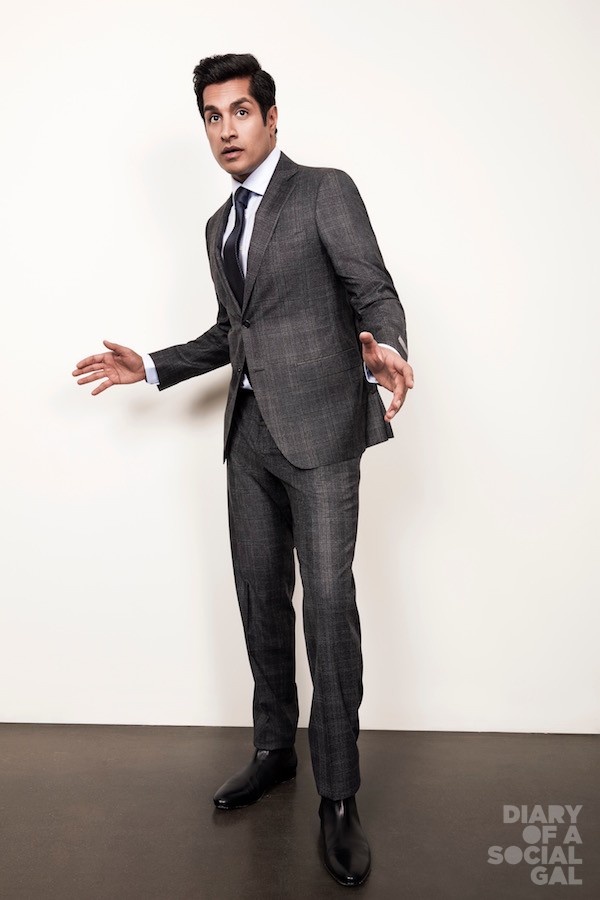 Clearly the unstoppable talent's best accessory is his trademark humour.
Photography NEIL MOTA
Special thanks to the M0851 team and Leisa Lee.