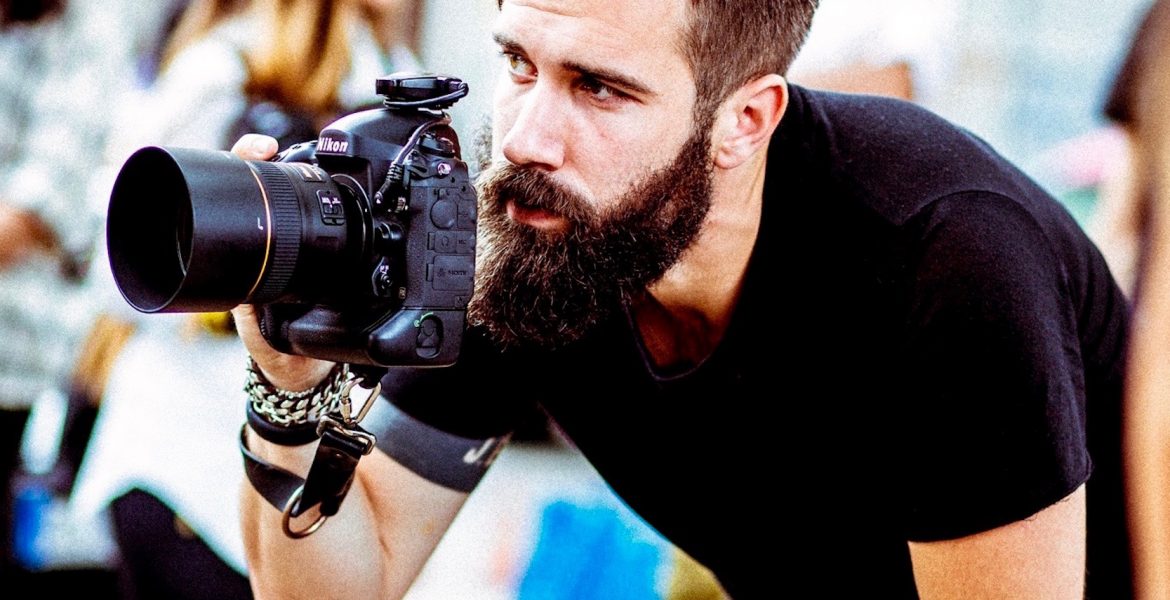 When it comes to capturing the multifaceted world of fashion and its many riveting moments, one of the greatest photo-journalistic talents around is the ingenious force behind Le21ieme.com, (pronounced Luh Van-Tay-Oon-Ee-Em) ADAM KATZ SINDING. "Self- taught + self-motivated," the seemingly in-defatigable globetrotting lenser – he covers almost every notable Fashion Week worldwide, not to mention the larger daily world of fashion – has an expansive body of work that, lucky for his legions of fans, is not only ever-growing, but steeped in his compelling style. Experiencers of his work literally feel like they've stepped into a moment of the subject's stylish, intriguing daily life. Indeed, one can't help but wonder where the sartorially spectacular subject is rushing or speaking to on his/her mobile device, within raw, provocative settings, often consisting of gritty urban streets and structures. The pioneering creative dropped into our neck of the woods this past summer to partake in the Festival Mode & Design, which fortuitously afforded Diary the opportunity to chat with the master about all kinds of things, stylish and not:
Adam, you're clearly a man of discerning taste, having lensed so many stylish humans across the globe. In your opinion what are some must-have wardrobe staples for Social Gals and Gents seeking event impact?
I don't know. I think it depends on the person, obviously. For me, I really like un- derstated things. I would be the guy that shows up to a black-tie event wearing a black t-shirt and jeans, because I really don't care unless they're not letting me in the door. When you go to something that's super fancy, and there's a girl wearing jeans and a white t-shirt and some heels, it shouldn't matter. Your personality should carry you more than what you're wearing. As for staples, I don't think there's anything that's really a"must-have." I guess for women, good shoes, a good bag, and good hair. For men, it doesn't matter as long as your clothes fit.
But what do you do for black-tie?
I don't go. I don't think I've been to a black-tie event in my life. Interesting. I'd love to see one through your eyes. Expect an invite in the spring! Speaking of travel, the places you and your camera visit are extraordinary and extensive. Fashion Weeks everywhere!
I can imagine that you've attended some pretty unique and ex-otic events. What has stood out?
Every night in Copenhagen is insane. I have such a great time when I'm there. It's amaz- ing. I don't really go out much in New York and London. Milan is very crazy. There are always at least one or two good parties during their Fashion Week. And then there's Paris, which is also insane, but I don't go out much there either. For the most part, I just go to cafés and chill. It looks like I'm out partying every night, but I'm not.
When you do go, what makes Fashion Week parties great? What makes an impression?
Music. I like the music more than anything. For the most part, it's always the same crowd of people. So generally, as long as they're playing stuff everyone likes to hear, people tend to have a good time. It makes it easier to step back and disconnect and relax a little bit, because it's so hectic during Fashion Week.
Do you ever host any parties during Fashion Week?
Yes. I host the York New York party in New York, London and Paris. Normally, we do it in Copenhagen, but we didn't do it this season. I do it in other cities, too, like Miami. We bring in DJs and hosts from New York. It used to be a part of Soho Grand, but the guy I cohost with, we both worked for GrandLife Hotels. When we left, we kind of took it with us. I've been hosting with him for about three years now. But the party's been around for more like seven or eight years.
Switching gears again, it seems like everyone's an aspiring photographer these days, but truly, it's an art few excel at. That said, any tips you can give us wannabes to up our game on social media and elsewhere, selfies included?
I can't help you with selfies; I don't really like to take photos of myself. I actually do this thing in every city – forehead selfies – which is kind of like me saying "eff you" to the whole selfie thing. But otherwise, there are never photos of me unless somebody takes an amazing one. When capturing others, what's key is the posture of how you stand when you take the photo. So many people just stand up straight and tilt the camera downwards, which inevitably results in unflattering images, making subjects look bigger than they are. My advice would be to bend the knees, and get down low to take the shot. Everyone has this misconception that this angle creates a double chin, but you're not actually that low shooting up. Rather, you're bending legs, then shooting straight on, and it becomes the best angle. I have scars on my knee because I'm always down on the same one.
Photography ADAM KATZ SINDING, Le21ieme.com
Profile photo VALI BARBULESCU