For Diary Vol. 5, I sat down with Zébulon Perron and Alexandre Brosseau at the enchanted forest that is Soubois, one of Montreal's latest must-go eateries. This was apropos seeing that Alexandre is not just one of the property's owners but the space is also a figment of his imagination, one so fertile and far-reaching that to date, it has also hatched other local sensations like Flyjin, Velvet Speakeasy (inside Auberge SaintGabriel), and Les Enfants Terribles. Zébulon, equally fertile in imagination and vision, is the architectural force behind game-changing dining destinations like Furco, Grinder, Impasto, Philémon, Hof Kelsten, and La Buvette Chez Simone. Flanked by these two creators, I was ready for a master class in spacemaking.
What should be the first feeling you get when stepping inside a restaurant?
ALEXANDRE: It depends on the desired experience. Each of my projects warrants a different feeling. At Les Enfants Terribles, I want people to feel as though they're entering their home. The restaurant is a place you can go to with your parents and kids. That's a very particular experience. When you walk into Velvet, it's as if you're stepping into the dark side, and rubbing shoulders with people you probably wouldn't outside of our walls. At Flyjin, the feeling and experience is more luxurious and mysterious, whereas at Soubois, people step into the space and suddenly, they're in an underground forest. It's always quite a surprise for first-timers to walk through the doors, go down the stairs, and see that they really have stepped into woodland! Each establishment delivers its own distinct experience. I want clients to feel something. The food, the wine, the music: yes. But the space is what brings the experience all together, so great detail and attention has to be paid to it.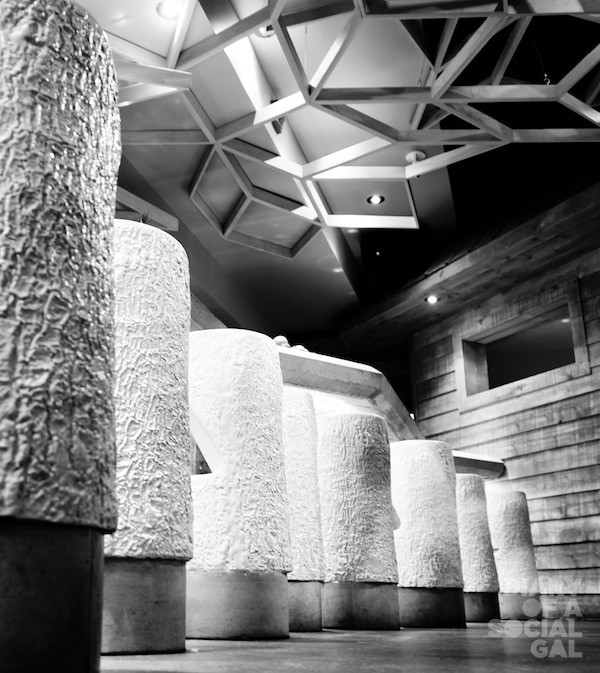 ZÉBULON: The proposition comes from the client. At Montréal Plaza, for example, Charles-Antoine Crête (chef and co-owner) has a strong, eclectic personality. The space had to reflect that. When imagining a space, I spend a lot of time with the owner or the chef to grasp their universe, their essence, and to understand who they are in order to crystallize it into the design. That's why many of the touches gracing the Montréal Plaza environment are direct references to Charles's childhood and passions, like the clocks his dad collects. Moreover, The overall design was greatly inspired by a family home in the country, very open and white. But regardless of the client and the restaurant, the constant is comfort, psychologically and ergonomically. Client experience is key because more than anything else, people remember how they felt. Impasto has a whole different style, more classic. And with La Buvette Chez Simone, the objective was to offer a new way to have and discover wine, in a welcoming and relaxed space, where you can pour to your mood. While the wine selection is impressive and the team are competent and knowledgeable connoisseurs, they're never snobby or professorial. Buvette is accessible and attracts a diverse clientele. And because of the way we managed the space and its social ergonomics, the patrons interact. That proximity and exchange between revellers was completely missing in Mile-End.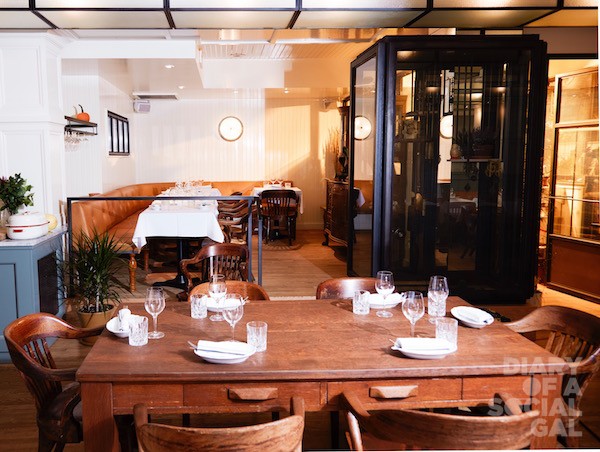 What type of changes have you seen in the way restaurants come to life in Montreal?
ALEXANDRE: Quality in everything. Also, we're entrepreneurs and see to all the aspects of what should make the restaurant experience great. I have a stake in all the establishments I work on. That makes a difference.
ZÉBULON: It's great to see Alexandre go and see his entrepreneurial spirit! I think one of the big changes in the business is the attention to client experience. Before starting a project, I'll analyze the experience closely and ask myself a series of questions; what purpose are we serving? Would I come here? Do I need this in my life? Properties have to make sense in people's lives, and be authentic. People are smart and won't be fooled. And to create that experience, the role is akin to a producer's. You have to bring all the right people together, to surround yourself with the best in every field: people who know more and have done more than you. I started being an investor in some of the projects I'm working on or have worked on. Also, it's nice to see that these projects have enjoyed commercial success.
When I walk into a museum, I can immediately recognize a Basquiat, thanks to the artist's trademark. That experience is similar with all artists that influence their genre. When I walk into a restaurant, how can I discern the Zébulon Perron signature and Alexandre Brosseau touch?
ZÉBULON: I make an effort to not duplicate things I've done before. If people don't recognize my style when walking into a restaurant whose space I've designed, then I'm pleased. Still, I've been doing this for 15 years, and I've developed reflexes, notably in space management, and the attention I pay to social ergonomics; also in my use of steel, in the detailed light installations that my team and I make ourselves, and in the use of vintage pieces. A discerning eye might catch those details and recognize my signature.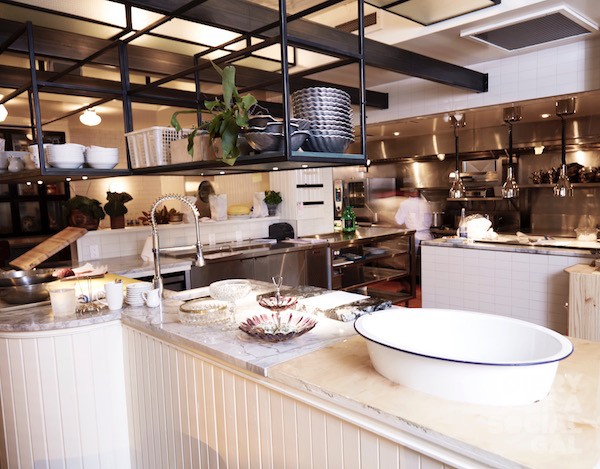 ALEXANDRE: I think I haven't done enough establishments to really have a trademark style yet. So, do I have a style? The answer is no. Do I even want one? I don't know. Still, I seem to have a knack for underground, rabbit-hole-like spaces. One of the things I admire with Zébulon's touch and style is his ability to bring warmth and soul into contemporary spaces, which is a difficult task.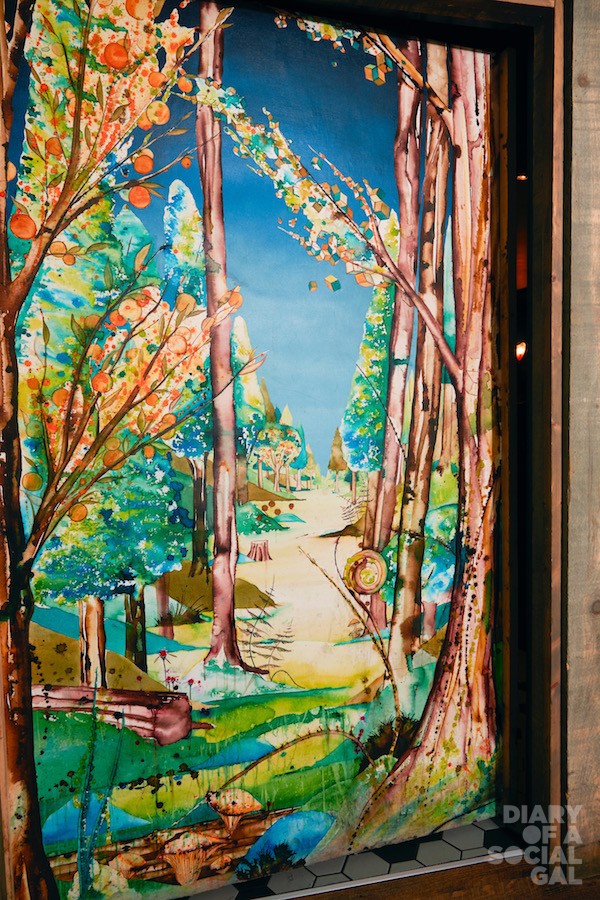 What cities inspire you the most, design-wise?
ZÉBULON: Amsterdam is pretty, perhaps the prettiest. But Berlin is the city that has, so far, inspired me the most. Cities such as Paris and Madrid, for example, inspire me in their more convivial ways of life. They know how to offer great communal experiences in restaurants.
ALEXANDRE: Hoi An, in Vietnam. I'm a historian, and I'm always curious about how a city's history influences its design. It also affects how I experience the city.
What would be your first act if you were named heritage minister?
ALEXANDRE: I would cut all the red tape that makes things unnecessarily difficult for entrepreneurs and restaurateurs. We want to create and develop, and too often, the bureaucracy slows that down.
ZÉBULON: I would make sure we preserve our industrial heritage. It's great to have vision and to want to develop certain neighbourhoods, but we must find a way to do so while preserving what has meaning and what is part of the city's identity.
Photography NEIL MOTA