Ask anyone what makes a great party, and "drinks" will almost always make the top three answers, along with "people," and "ambiance." That's right: drinks trump food. They certainly contribute to the ambiance, and we know they have an impact on people. The lesson? Start designing your party around drinks, and work your way down from there. That's the takeaway from Death & Co, anyhow.
When co-owners DAVID KAPLAN and ALEX DAY opened their Death & Co bar in New York, circa 2006, English dictionaries were only just a couple of years away from adding "mixologist" to their roster of new words. Bartenders who excelled in cocktail creation were about to get a semantic promotion. And popular drinks like the Bloody Caesar were on the verge of a massive deconstruction by way of the Mason jar.
Now that it's nearly a decade later, classic is cool, and basic is back. At least, that's the impression Kaplan and Day gave when we spoke to them during their jaunt to Montreal this spring to judge Grey Goose Canada's annual Pour Masters Competition. They also weighed in on the launch of their first tome, "Death & Co," co-written by Nick Fauchald, described as a "definitive guide to the contemporary craft cocktail movement."
LAUNCHTIME
When asked what they recommend for launches, the discriminating drink duo opts for effervescence. "For a luxury launch, the first thing that comes to mind is that there's a level of celebration," Kaplan notes. "It says 'bubbles' to me. So flutes, beautiful, delicate stem glassware. Very simple."
"In a launch there's a lot of content to deal with, a lot of socialization, and a lot of talking and getting excited about an idea, so the drink shouldn't distract from that," Day adds. "You need something clean, simple, straightforward, and drinkable over and over again. You need something that is crisp, refreshing, and light; something like the Elder Fashion Royale, French 75, or Le Fizz by Grey Goose."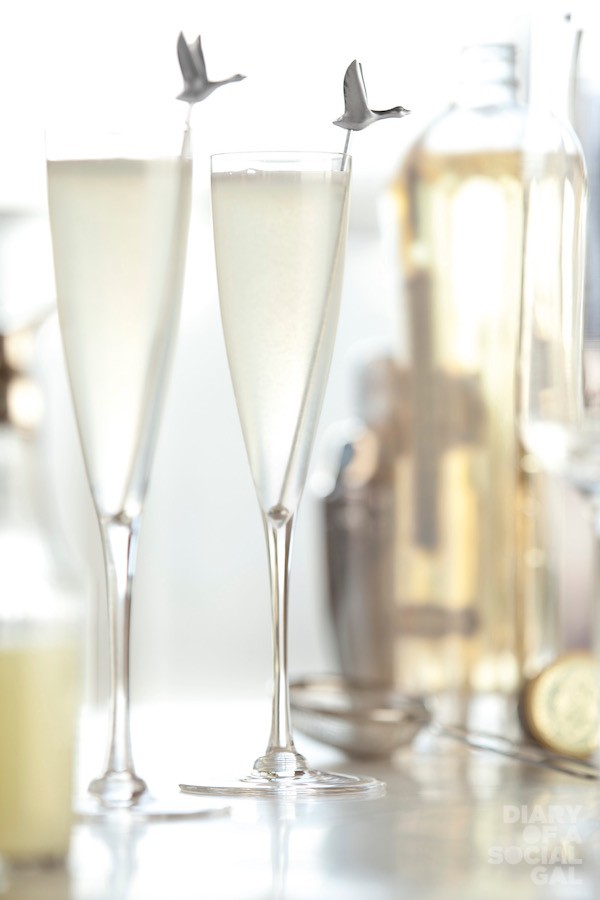 They refer to repeat drinkability as "sessionable," a term Kaplan and Day borrowed from beer aficionados. Although they admit that with many cocktails, even phenomenal ones, you can really only have the one.
BY THE LADLE
Otherwise, if an event calls for bigger glitter – like grand balls, galas, and fundraisers – the Death & Co boys surprisingly call for a drink that's traditionally associated with high school mixers and graduations: punch.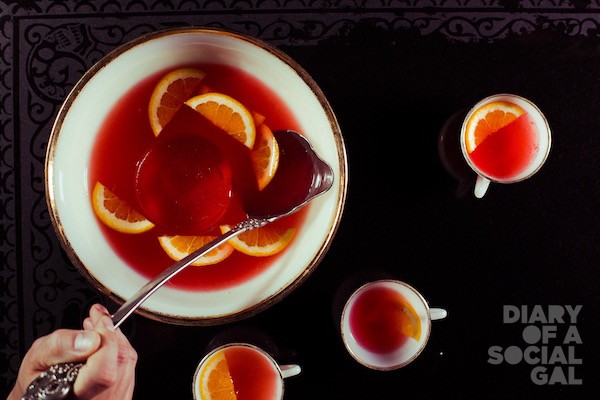 It's not the punch with college kids or jungle juice," Day explains. "The real punch, the old-school punch that we're thinking about, is really pre-cocktail from the 1600s. A beautiful moment in history where international trade was happening most through the East India Company, and you were getting spices and limes for the first time. So it was very regal."
The men recall accounts of over-the-top punches that fed a bit of rivalry between rich Brits, as written about by cocktail historian David Wondrich.
In one story, the U.K.'s largest punch was a huge, life-sized fountain, with someone stirring the nectar in it from a canoe. This historic favourite also works in myriad other social settings, including bars and restaurants.
"Death & Co being our first bar and still our calling card in a large way, our core demo graphic is 35-to-50," Kaplan explains. "The environment appeals to people wanting to sit down and engage with each other, as opposed to going out to a bar to meet new people. So punch, in the way we think about it is really this old idea and works well."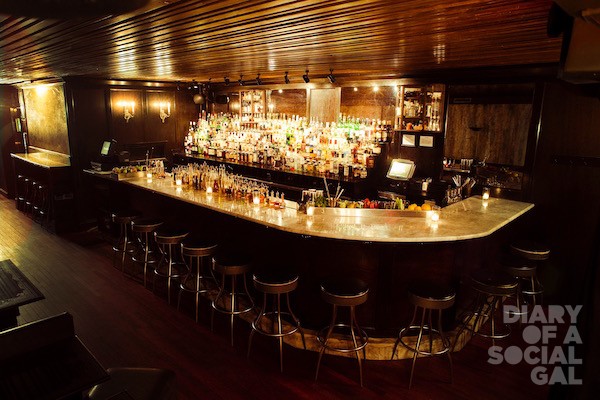 GAL FÊTES
For those fabulously unforgettable nights with the girls, cosy at home or out on the town, the Death & Co boys return to something sessionable; the resurging Spritz. In social situations – especially those involving vast amounts of information-exchanging and chatty good stuff – it's important to pace yourself, and though it's sometimes maligned as a diluted drink, the guys underscore the Spritz's versatility.
"In North America, the Spritz is commonly known as white wine, a little bit of ice, and soda water," Day explains. "It originates from Northern Italy as something to have before dinner; something that's low in alcohol. It's very simple and light, so you can have a lot of them."
"You can be creative, though," Kaplan continues. "You can add fresh fruit. A spritzer is a great opportunity to just play with your own flavours."
While spritzers were high on the pair's list of recommendations for Social Gal soirées, they put more potent options on the table too.
"A good friend of ours in L.A. is part of a col-lection of women who get together and drink whisky," Day explains. "It's The Women's Scotch Whisky Association."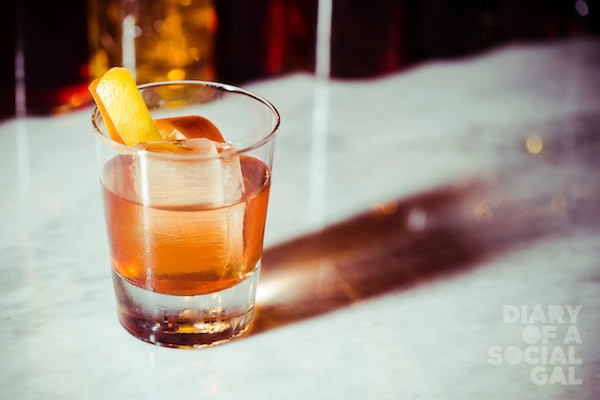 DUDE DOS
Finally, for Social Gent get-togethers, they went a little Bond. "I like something easy, and not fussy; something drinkable, but stirred," Kaplan says. "I imagine an old-fashioned bar where you have people over, and you have a few bottles of really good aged rum, or a couple of bottles of whisky. With the bitters, you just put it in a glass, and add a little ice."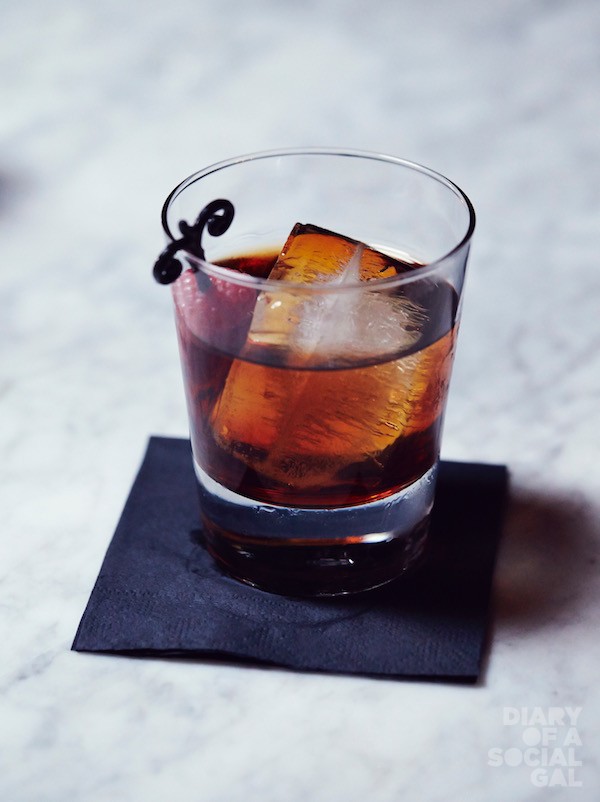 And that's what drinks are all about, right? Goodness in a glass.
 Photography DEATH & CO