There's an old wedding dress adage that brides still come across, and you've probably heard it hundreds — if not thousands — of times (this number fluctuates depending on your overall RomCom intake, or how many times you've watched season 3 of Sex and the City). It goes: "when you find THE perfect dress, you just know it."
There might be some truth to the saying, but, when you look at the experience objectively, it's like any other shopping endeavour: you want to find something that works with your body, works with your budget, authentically aligns with your personal style, and your mom wants to join.
In any case, finding a wedding dress is one of the most fun parts of the entire planning process. And – while the phrase 'finding your dream dress' and 'knowing it's the one' is still in our collective vocab, the other traditional rules, for the most part, have gone out the window. 
Here's a few things to keep in mind as you start your shopping process:
Time is of the essence. 
Chances are, the longest you've ever had to wait for a dress is if you accidentally fell in love with something that ships all the way from Australia. Or, If your Grandmother insisted on hand-sewing your graduation dress. You're looking at a minimum of a couple of weeks, or a maximum of a couple of months. Not too long — but definitely not Amazon Prime style. 
One of the more shocking pieces of information that I learned on my journey to the altar was how long it takes from the moment of selecting your dress to actually taking it home. I visited a store in Ottawa called White Satin, which I stumbled upon in my searches after learning they carry Theia Bridal Couture. I ended up visiting the store in November, chose my dress on my first visit, and it wasn't ready until July. This is standard in the bridal world, as dresses are made to order. Unless, of course, you go the sample sale route. Which brings us to …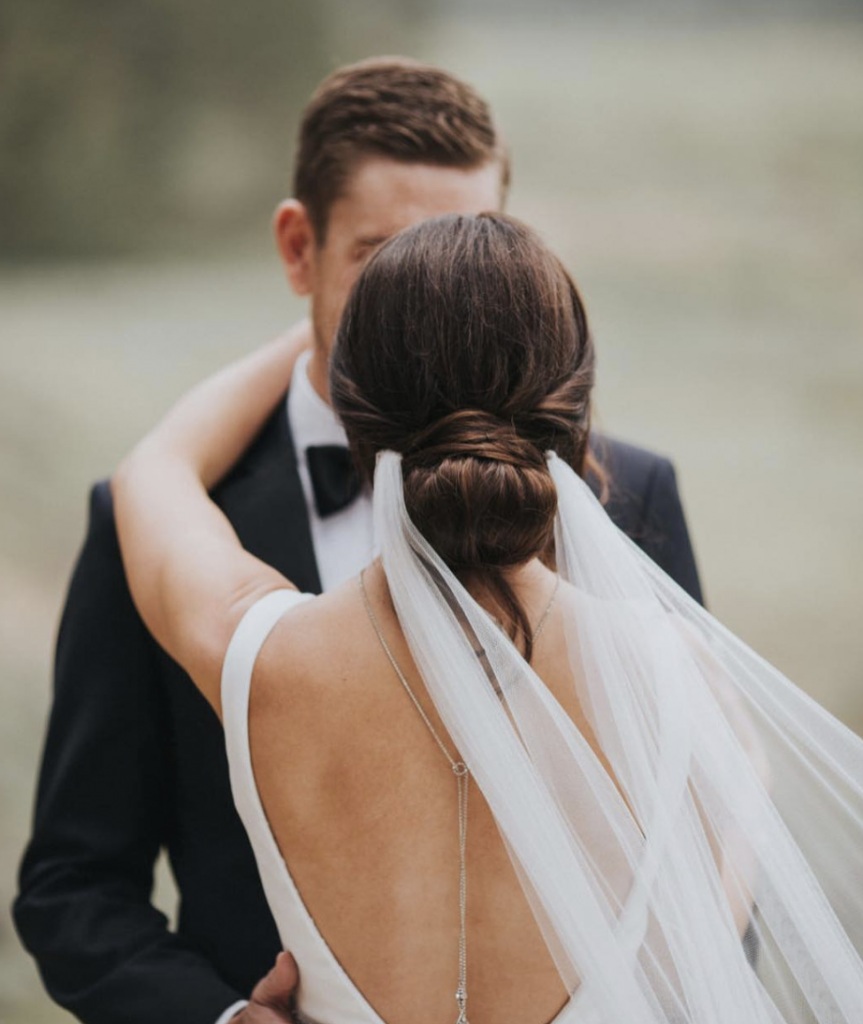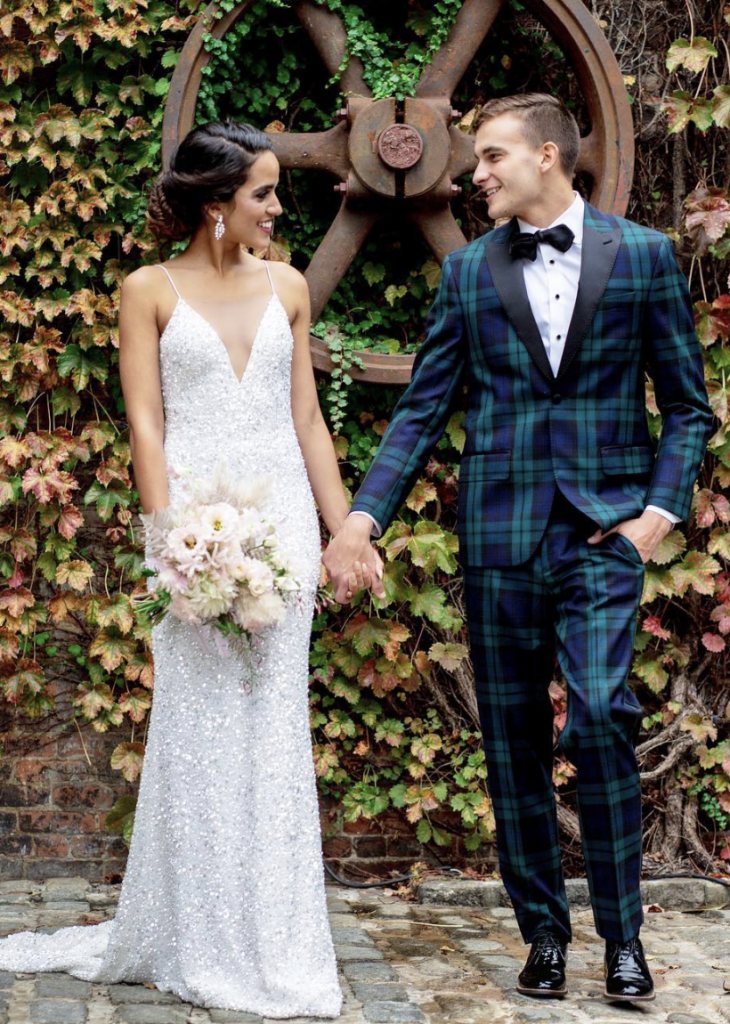 Sample sales can be hectic.
I've heard mixed reviews about sample sales. How they are structured can vary from store to store (appointments only or come-one-come all), and sometimes there are major designer gems, while others, it's outdated styles that the store needs to get rid of. I visited a sample sale at a super small boutique, with my Mom, sisters, and my two-week old niece in tow. Needless to say, we weren't traveling lightly — and the already-cramped store with racks and racks of dresses got much more hectic upon our arrival.  Luckily, a kind sales associate took us to the regular showroom to see the selection there, which was mostly to get us out of the way (understandably.) With no traffic, I was able to get an unobstructed view of the dress I was truly after, and what I eventually chose. 
If you're thinking of going the sample sale route, do you research beforehand, and get a good idea of what designers will be included in the sale. Also, keep in mind that you'll still have to make alterations, so even if you get to take the dress home that day, you should give yourself a solid window of time.
Don't be afraid to shop online. 
While my experience was mostly centred around in-store shopping, a huge part of my research (aka, too much time on Instagram following accounts like Style Me Pretty), was spent perusing different online retailers that offer consultation services and stunning dresses … all over email. For those more confident buying their gown online, Grace Loves Lace is an Australian e-retailer that will guide you through the process from beginning to end, which you can manage from the comfort of your couch. Their styles mostly cater to the boho-chic bride, but they have a few classics too, like the silky 'Summer' gown.
There is also BHLDN, Anthropologie's bridal boutique that has a wide range of dresses — everything from classic looks like the Jenny Yoo Jillian gown to the hippie-chic Nassau gown. They're sized in standard dress sizes, and the price point is as reasonable as it gets. BHLDN is perfect for the bride looking to find the perfect mix of slightly alternative, a bit modern, and on-trend.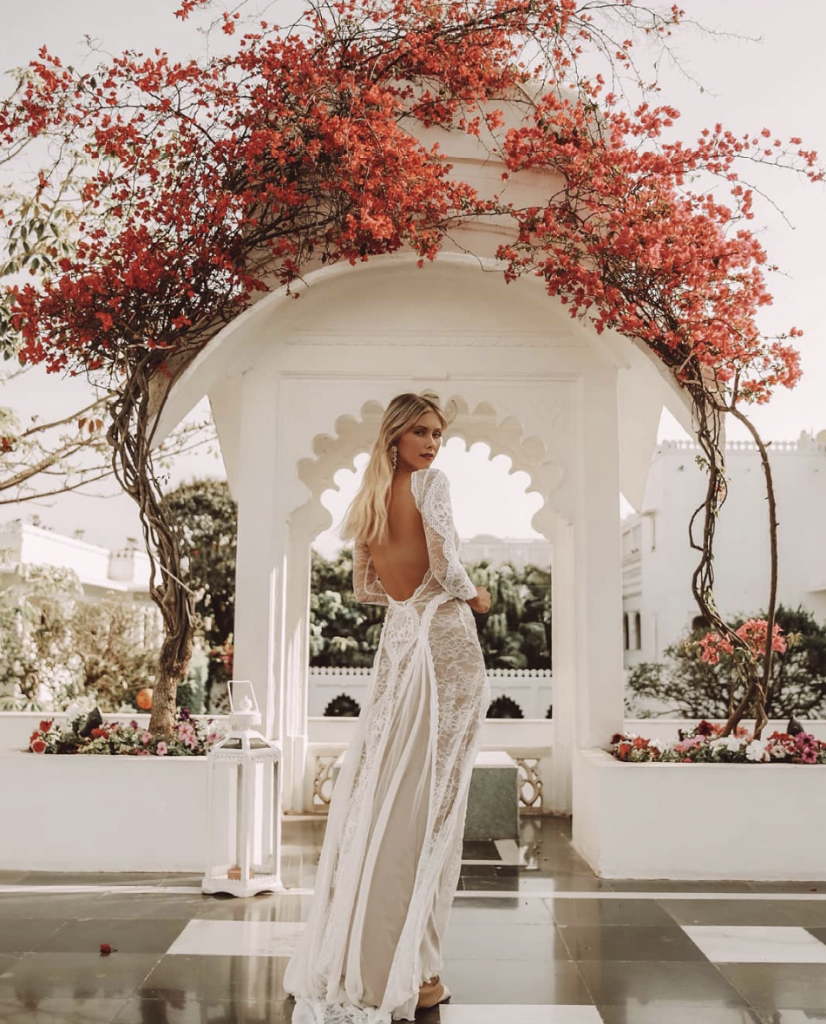 Get two, if you want to. 
If you're contemplating whether or not you should get a festive party dress… just get both! Long trains run the risk of getting damaged and can be difficult to dance in, so switch it up for the party and test out a whole new look.
It's YOUR day, after all.
(That's one wedding adage we should really take advantage of, no?) 
Oh, and PS… 
As a final thought, If you prefer your other half waits until the wedding day to see you in your dress – I'd highly recommend deleting all evidence of your dress, and stashing pictures on your friends' iCloud. A couple of pre-wedding glasses of wine in … and you might be tempted to spill the beans. Trust me on this one.