Superstylist/stylepreneur/philanthropist/how-does-she-do-it wonder woman Jessica Mulroney is not only style advisor to first lady Sophie Grégoire Trudeau and stylist and bestie of former Suits actress slash brand new royal Meghan Markle, but she's also quite the entrepreneur.
Mulroney bought the Canadian distribution rights of lingerie brands La Perla and Cosabella, she's a marketing and PR strategist, and a bridal consultant at Kleinfeld Bridal Boutique.
Mulroney is also co-founder of The Shoebox Project for Shelters, a charity she co-founded with her sisters-in-law Caroline, Katy and Vanessa Mulroney.
Oh, and Jessica is also married to Ben Mulroney, and together they're one of Canada's most adored power couples, as was clearly in evidence at the recent royal nuptials.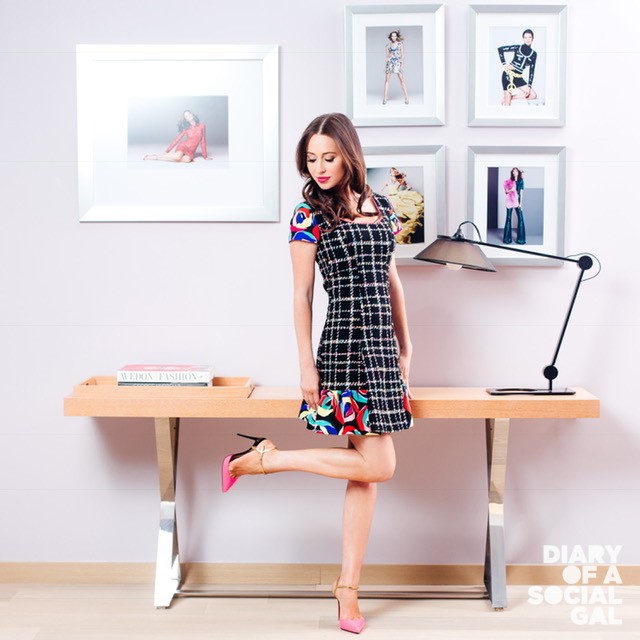 We chatted with the wonder-woman a little while back for our OH Canada-themed edition, and thought it rather timely to re-post the spirited exchange. Enjoy. 
Who's your fashion icon?
My mother-in-law Mila is one of the most stylish beautiful women I've ever met. In the past ten years, she has definitely influenced my style in design and fashion.
How do you describe your personal style?
I enjoy dressing down most of the time. When I do go to events, I try to stand out whether with colour, or by wearing something outside the box.
What are some of the up-and-coming Canadian fashion brands you're currently loving?
There are too many to mention! I work with so many talented Canadians. There are a few brands that I believe will have global recognition in the next few years. I think SOIA & KYO is having a moment right now and we'll see big things from them. We'll also see international success from Greta Constantine. Caroline Constas is one to watch too, as well as Beaufille and Sid Neigum.
Why do you believe so much fab-ness is coming from Canada right now?
Canada is having a moment. It's a combination of the right country at the right time. Canada as a brand has been on the rise for a few years, so there's spillover into politics, food, film, and fashion.
What's your fashion mantra?
"In order to be irreplaceable, one must always be different." Coco Chanel
What's your pet peeve when it comes to style?
More is too much.
What's your tip for being Insta-perfect at events?
I would say not to think about the Instagram picture and you'll most likely be happier and more confident. Or … make sure you have a fantastic Instagram husband!