Sure, the Metropolitan Museum of Art in New York City is an awesome spot for those who love fine art and culture. It stands as one of the most outstanding destinations to head when in NY and the culture itch kicks in. But it's also just as famous for it's annual Met Gala, a veritable magnet for the fashion and fabulous-inclined. They don't call it "fashion's biggest night out" for nothing. 😉 And this year's edition, boasting a theme many called controversial: "Heavenly Bodies: Fashion and the Catholic Imagination," intended to provoke dialogue between fashion and the amazing religious pieces among the Museum's collections (some never having been seen before outside the Vatican like the papal garb on loan from the Sistine Chapel sacristy) was one of its most spectacularly impressive to date. For your TRAVEL TUESDAY style-loving, creative-centered brains, some of the fashion that caught our eye … and had us worshipping at its mastery and that of its celebrity wearers …
AMBER HEARD IN CAROLINA HERRERA
Because  the dramatic body-hugging, magnificently tailored gown in challenging crimson, crowned with a bold spiky headpiece, made us dare to embrace more sinful style thoughts …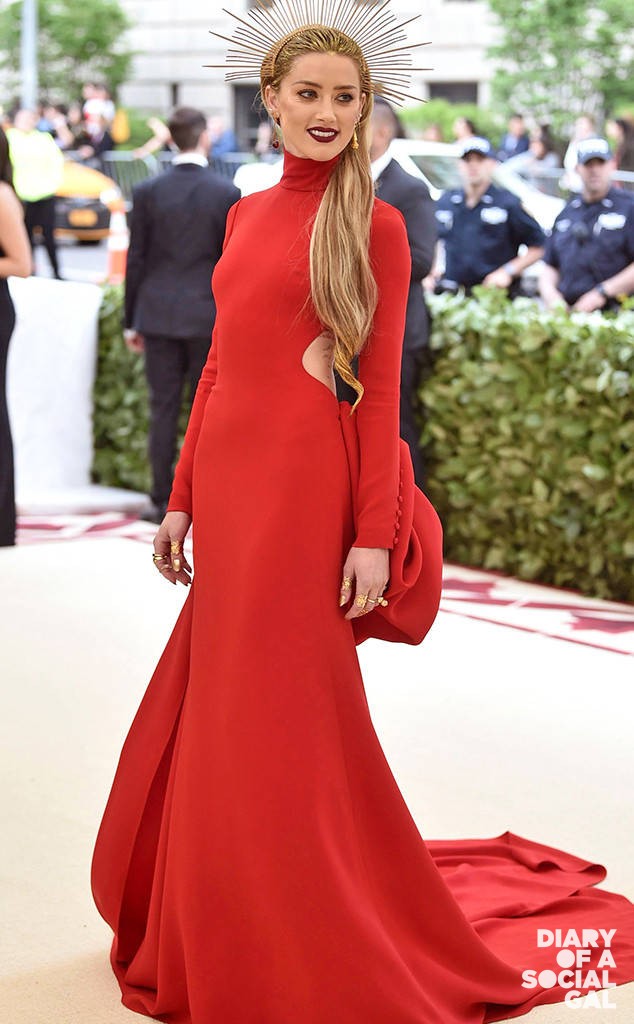 GIGI HADID IN VERSACE
Because the winged one-shouldered creation gave the impression of hand-painted stained glass come to vivid life for a night of magic.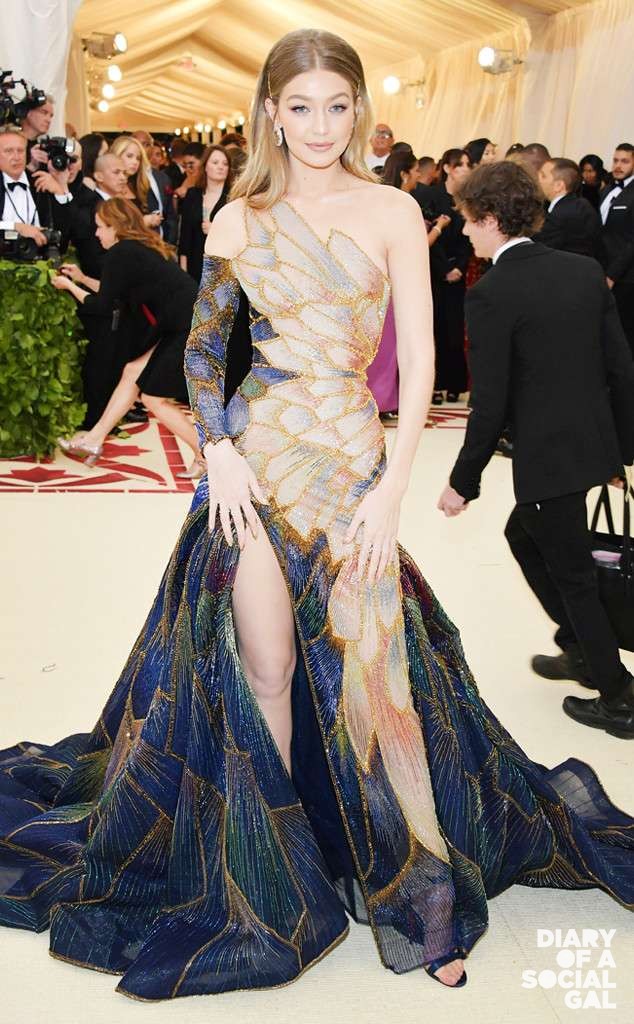 KATE MOSS IN SAINT LAURENT
Because dark angels like iconic Kate know that statements can be made with two feathers, lots of leg and fashitude to spare …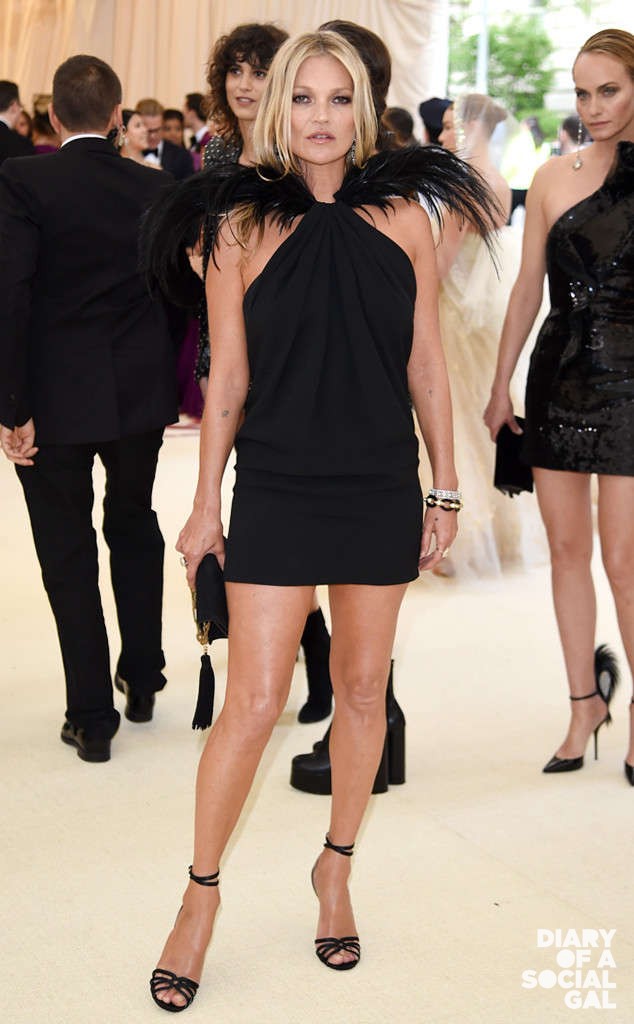 TOM BRADY AND GISELE BUNDCHEN IN VERSACE
Because Tom looked like a modern day Beatle good enough to eat and Gisele, his golden goddess, the perfect accessory.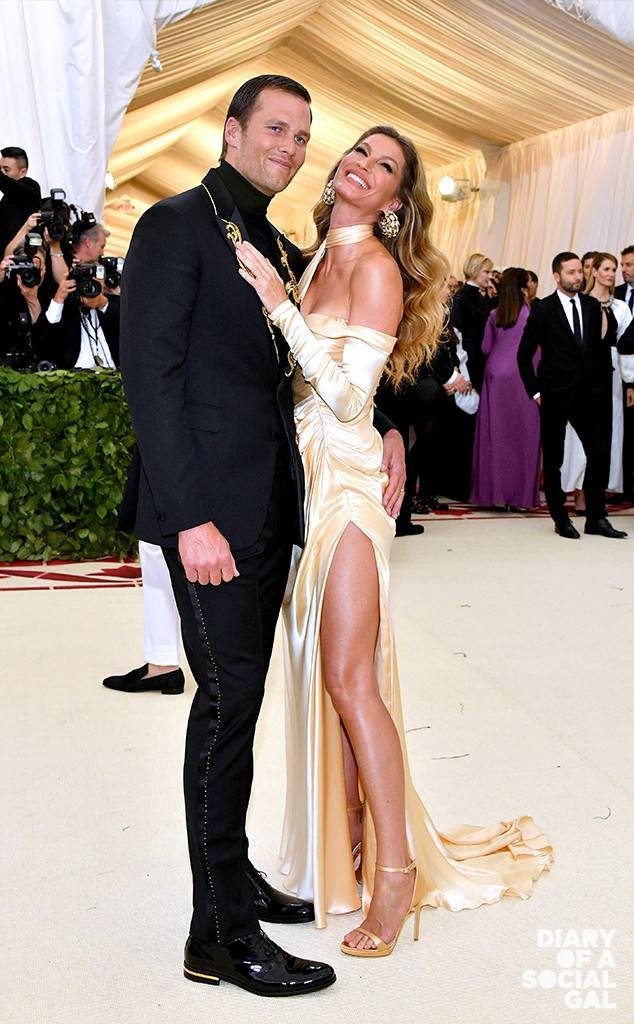 KENDALL JENNER IN OFF WHITE BY VIRGIL ABLOH
Because  being inspired by big sis Kim in 2017 Westwood is cool and so is rocking pants in a sea of thigh-high gownage.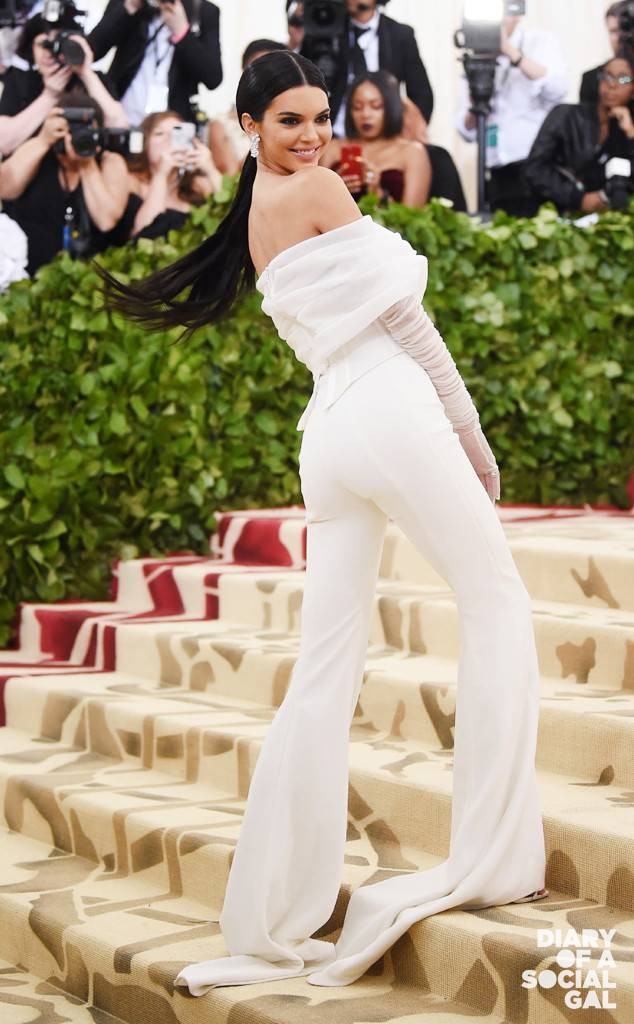 EMILY RATAJKOWSKI IN MARC JACOBS
Because the golden glow, the backless pop, and the endless sheen was simply stunning.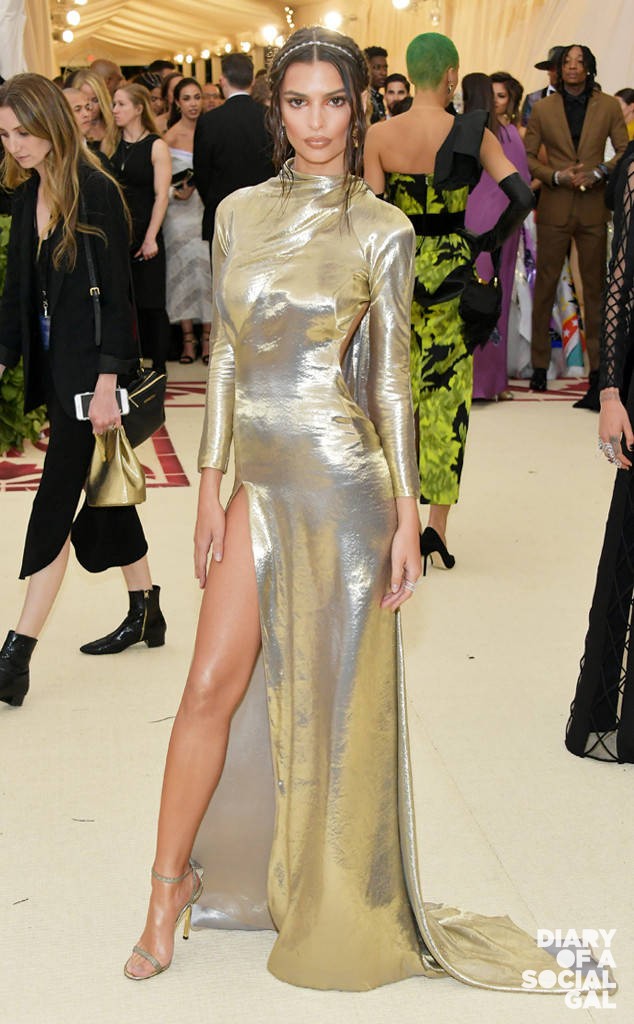 BEYONCE KNOWLES IN IRIS VAN HERPEN
Because the combination of beyond gifted Van Herpen and ever-surprising Solanges is lethal and could only culminate in such fierce fabulousness.
CARA DELEVINGNE IN DIOR
Because the design and crown were so whimsical, clever, and strategically styled, you couldn't look away for fear of losing the game.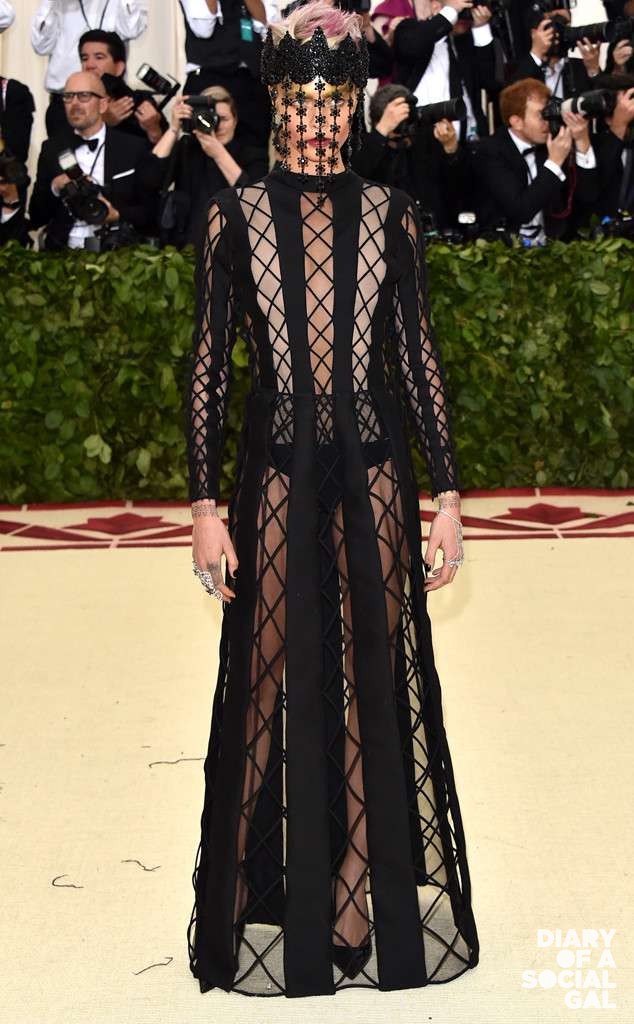 KYLIE JENNER & TRAVIS SCOTT IN ALEXANDER WANG
Because as Stormi stayed home, cozy in her newborn nest, mum and dad made their way onto the carpet in minimalist Wang magic. As for the shades, kool Kylie reigns.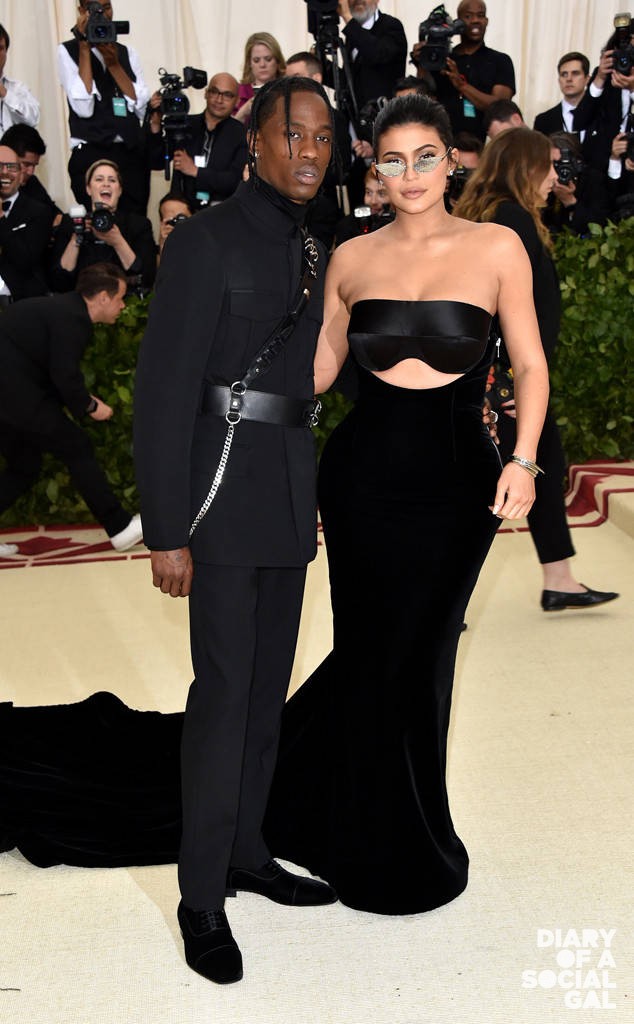 KIM KARDASHIAN IN VERSACE
Because K-West was bold enough to be one of the few to emblazon a religious symbol  and did so as only she can in a  figure-hugging sheath of glittering gold that accentuated every compelling curve. An Oscar goddess come to life.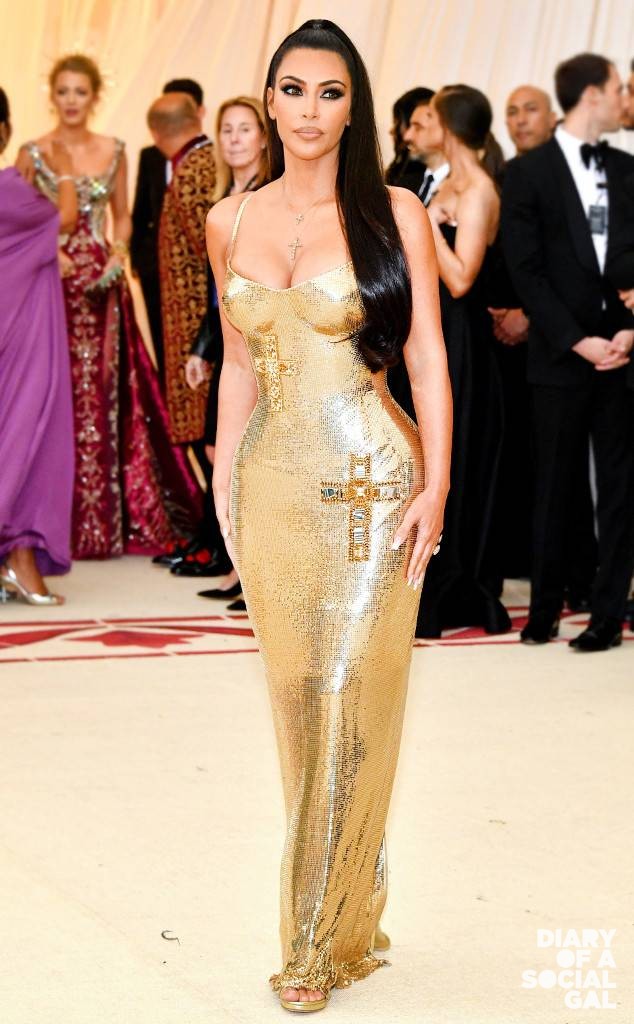 HAILEE STEINFELD IN PRABAL GURUNG
Because the otherworldly young queen so good at entrance-making rocked her winged, slitted PB with the usual sass and style.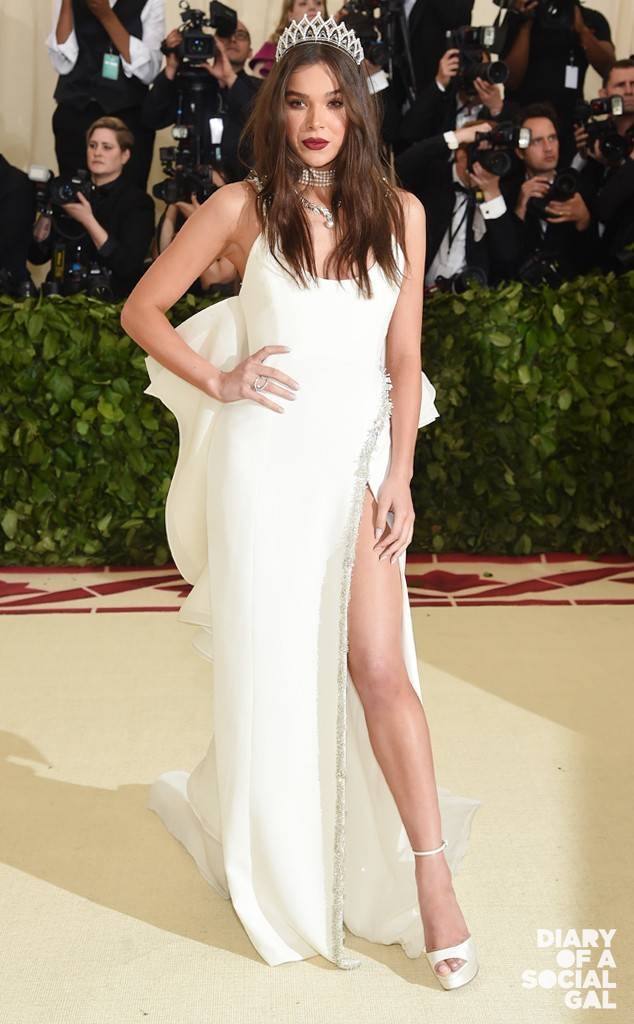 LENA WAITHE IN A RAINBOW PRIDE CAPE 
Because making the right statement at the right time always matters.
J-LO IN BALMAIN
Because even without the flowing mane, she killed it in a crazy over the top feathered, embellished Balmain fantasy. #KWEEEENNNN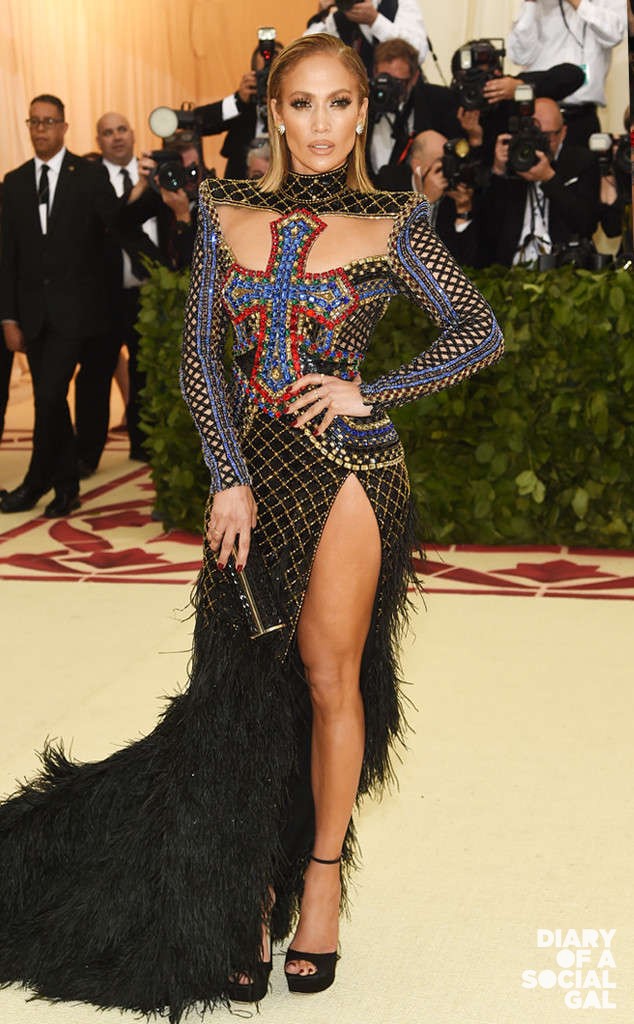 JASMINE SANDERS IN H&M AND BVLGARI
Because, in our humble, she had the best dress. Point Finale.