So yeah, it's Super Bowl Sunday this weekend and chances are you're  gearing up for some good nosh (ie super cheesy nachos), thereby resigning yourselves to a big ol' cheat day.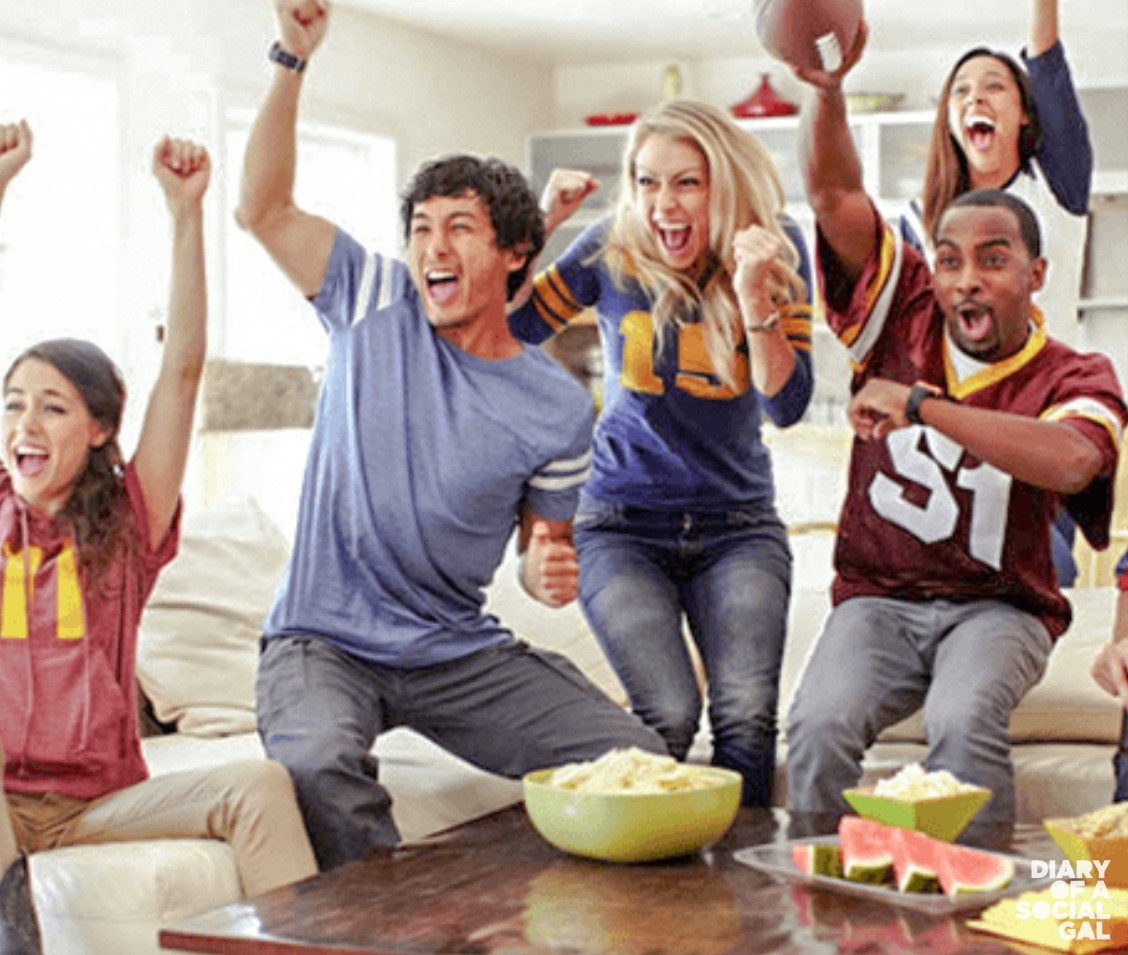 Well guess what? You can actually be a "naughty eater" and enjoy solid servings of mouthwatering gooey nachos while still staying faithful to the newly reinstated 2023 healthy eating regimen. Behold the Vegan nachos that will change your life. Happy Super Bowl. Stay safe, stay fab! 😉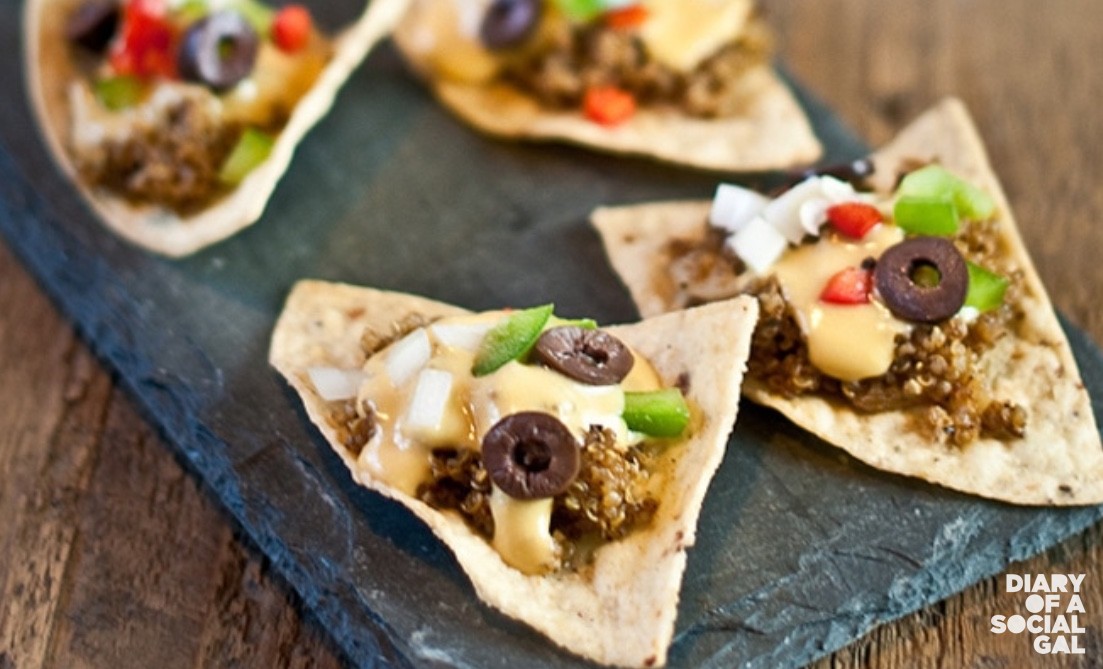 INGREDIENTS
QUINOA MIXTURE: 
1/4 cup safflower or vegetable oil
1/2 cup diced onions
3 garlic cloves, minced
2 tbsp. dry sage
1 tbsp. dry thyme
1 tbsp. oregano leaves
1 tsp. dry red pepper flakes
1 tbsp. chili powder
1 tbsp. ground cumin
2 cups cooked quinoa
2 tbsp. soy sauce
2 tbsp. vegan Worcestershire
1/8 tsp. salt
CHEESE SAUCE:
2 tbsp. vegan margarine
2 tbsp. flour
2 cups soymilk
2-1/2 cups vegan cheddar cheese shreds
1/2 cup nutritional yeast
NACHOS: 
1 bag tortilla chips of choice
2 to 3 scallions, chopped
1 4-ounce can sliced black olives
1 16-ounce jar chunky salsa
HOW-TO
1. For quinoa mix, heat oil over medium-high heat in a large skillet until hot and then toss in onion, garlic, sage, thyme, oregano, peppers, chili powder and cumin. Mix well and sauté for 3-5 minutes.
2. Next, add quinoa, soy sauce and Worcestershire sauce. Mix well before reducing heat to medium-low and cooking for 5 -7 minutes. Add salt to taste.
3. For cheesy sauce: melt margarine in a medium saucepot at medium-high heat. Add flour and whisk together. Reduce heat to medium and then brown mixture for 1-2 minutes. Whisk in the soymilk. When it boils, stir in cheese and nutritional yeast and continue to stir well. Once cheese is melted, remove from heat and set aside.
4. Finally, to assemble nachos, create a small bed of tortilla chips, add quinoa filling and then top with cheese sauce, scallions, olives, and salsa. Serve hot.
Et voila, healthy nachos worthy of Super Bowl noshing that won't kill the New Year's resolutions!! ENJOY!!