While Europeans have long been bedazzled by the serene beauty of sunny Tenerife, the beach-perfect Spanish destination otherwise known as the Island of Eternal Spring, has enjoyed a renaissance of late, adding all kinds of stylish new traveller-friendly hotels, eateries, and shops to the mix.
On the food front, spots like Lucas Maes hold allure for its wonderful interpretation of island specialties within the context of current epicurean trends.
Ambiance is also impressive here for the eatery is housed in a charming centenarian reformed building in La Orotava, boasting large spacious rooms and a stunning floral enhanced terrace.

As for hotels, San Roque is one to consider. A casually elegant boutique hotel, it's incredibly well-situated in its proximity to historic sites, as well as tapas and seafood-fabulous restaurants in the Northern port village of  Garachico.
What are you waiting for? 😉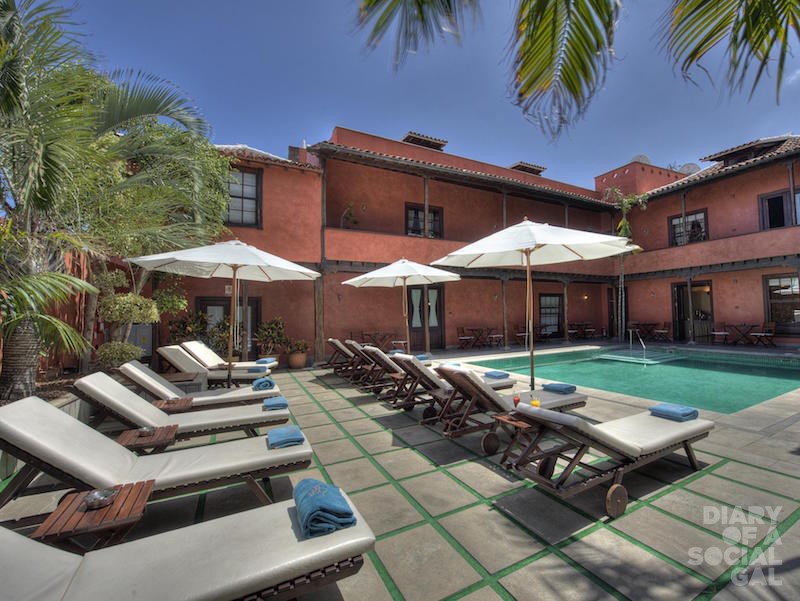 LUCAS MAES: Barranco de La Arena 53, Autopista de Santa Cruz (Exit 32), La Orotava, 38300 Tenerife, Spain, +34
922 321 15.9
For more on San Roque, click HERE.