While luxury lifestyle designer (and Diary obsession) Giuseppe Zanotti is revered for sexy glam footwear, often exemplified by towering heels with a contemporary feel, there are also moments of haute sporty style like the recent URCHIN kicks range.
Born of a desire to "kick things up" for "next-generation rebels and the kinetic cities they live in," the incredibly comfortable sneak crafted of high-tech neoprene and boasting a supercool spiky sole, is all about modern urban enthusiasts who embrace life with fierce and swagger.
Yeah, we're hearing them LOUD & CLEAR! 
The Unisex collection comes in black and white with a softer nude shade for women only and popping orange exclusive for the gents: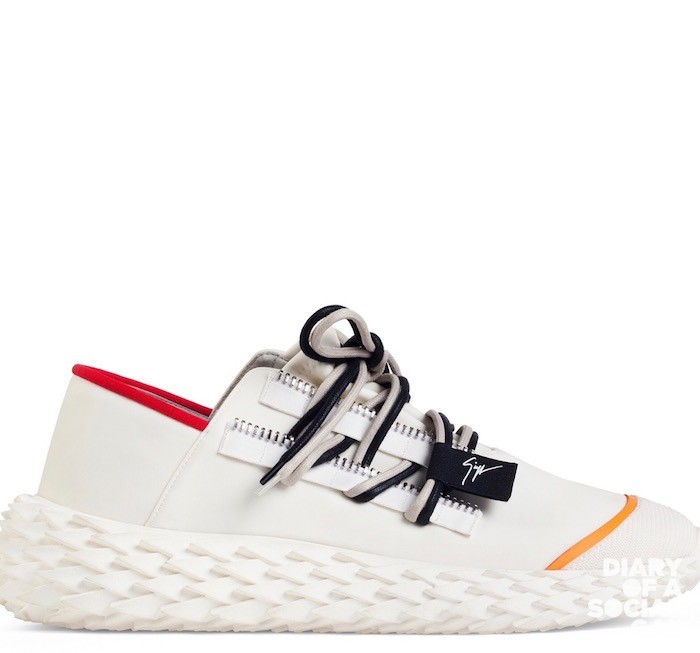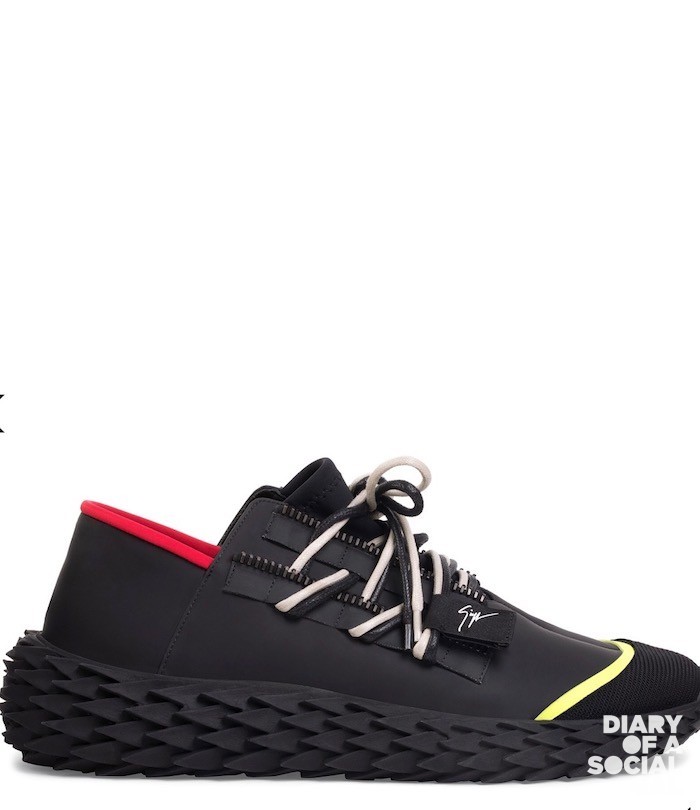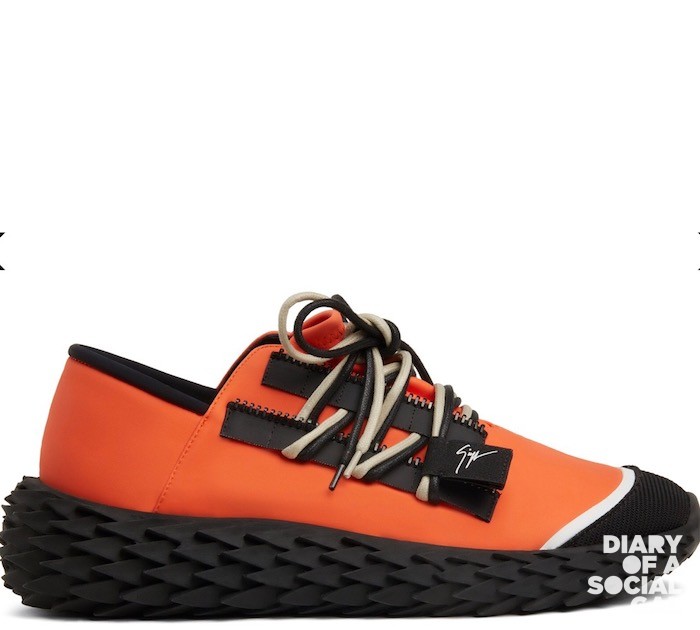 Don't know about you  Social Gals and Gents, but we will definitely be going to the Urchin side.  
For more: GIUSEPPEZANOTTI.COM.