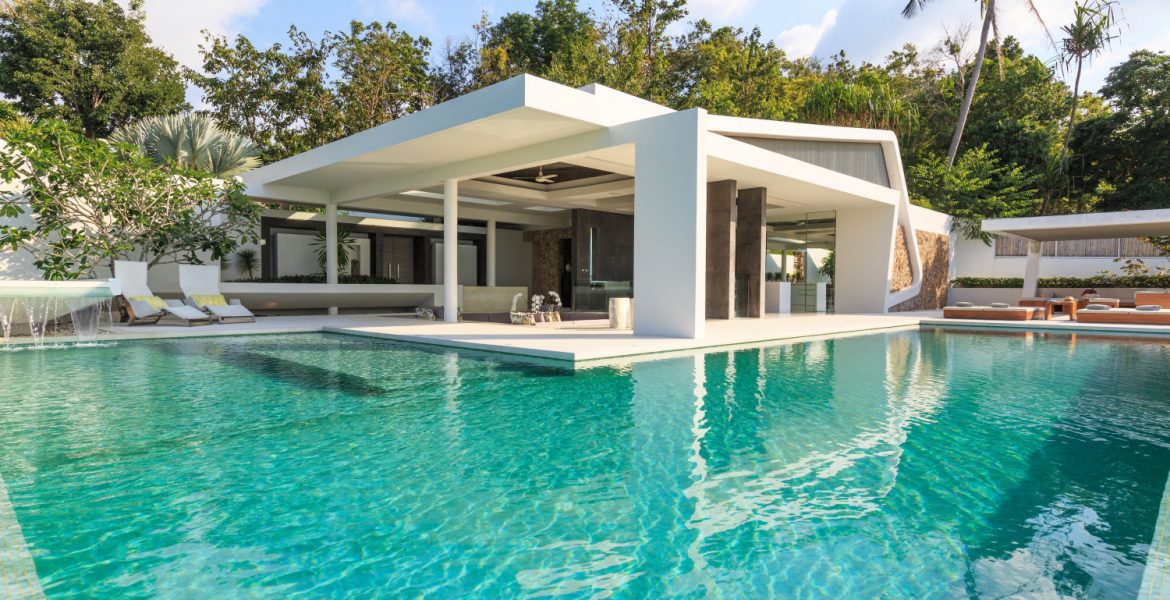 Just the word "villa" is enough to incite good travelly vibes; the kind that make you wanna throw responsibility and routine to the wind, and pack a bathing suit, sunscreen, and bare essentials for a (preferably extended) pause in paradise. In-house Luxury Retreats travel specialist and new Diary contributor COLLEEN MCNAMARA gets that, and, just in time for "must-jet season," has the update on several of the globe's most desirable, luxurious villa offerings. Start packing:
These days, you can't turn on your laptop or browse Instagram without thinking that everyone but you is living the dream. There's a universe that exists without you in it, where mornings are spent drinking coffee by the pool, afternoons bring yoga sessions on the beach, and evenings are reserved for sunset cocktails on a rooftop terrace.
But don't fret just yet. We've found a way to hack the envy equation, and it's much simpler than packing up your entire life and moving halfway across the world. It turns out that gaining access to this perfect existence isn't so hard after all. Luxury Retreats has the keys to swoon-worthy villas all over the world, ready to unlock the dream life you've been waiting to live. The bliss may only be temporary, but it's real, and you can rest easy knowing that waking up in one of these oh-so-stylish masterpieces requires only a plane ride and a passport. Besides, moving is a pain.
AVENSTAR, ST. BARTS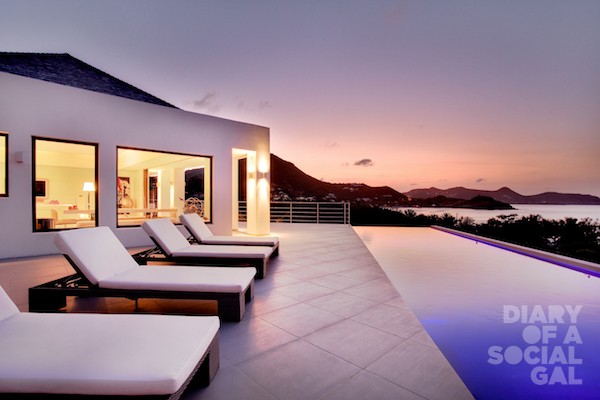 Inarguably the toniest slice of land in the Caribbean, St. Barts is the go-to escape for the glitterati – including celebs like Beyoncé and Jay- Z – and for good reason. It's quaint, lush, and strikes the perfect balance of a see-and-be-seen attitude with a laid-back atmosphere. You can count on mega yachts dancing along the coast- line, clothing-optional beaches, and, speaking of clothing, excellent boutique shopping, too. Avenstar villa epitomizes the easy chic St. Barts lifestyle, making it the perfect place to rest your eyes after a gruelling day of sipping rosé at Nikki Beach. Floor-to-ceiling retractable glass doors contour the villa's massive wraparound terrace, framing the azure views of the sea and rolling hills in the distance. Vaulted ceilings, white marble floors, and statement art pieces round out the effortlessly trendy style of this hilltop spot. In the charming little courtyard awaits a serene stone garden, the ideal place to begin your day in paradise with a strong cup of espresso. If you tire of rubbing shoulders with the rich and famous on the beaches, we recommend pouring yourself a glass of wine from Avenstar's wine cellar, and kicking back to watch a film in your very own home theatre.

IL PARCO DEL PRINCIPE, TUSCANY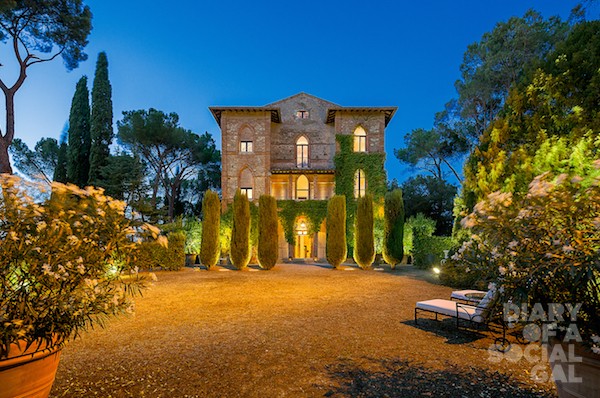 Ever wanted to star in your own fairy tale? Here's your chance! Il Parco del Principe is a neo-Gothic estate torn straight from the pages of a storybook. Whimsical vibes rule here, from the grand entranceway lined with handsome trees, to the outdoor bed surrounded by a trellis woven with vines. The villa was built in the 1800s by an aristocratic Italian family, and revamped by European designer Astrid Schiller Wirth a few years ago. The result is a supremely stylish mansion with a clear commitment to preserving its history. In the library, for example, you'll find hand-painted ceilings, while the grand dining room is warm and inviting with gilded accents and lovely lighting. The bedrooms have gauzy canopies strung over plush bedding for the ultimate romantic vibes; just the spot you'll want to escape to after a 10-course meal in that gorgeous dining room. Il Parco del Principe will unearth the nos- talgia of those days when you were able to transport yourself to a whole other world with the power of your imagination. But as you sit at your garden dinner table by the pool, and you bite into delicious antipasto washed down with a glass of Chianti, you'll remember this is real life – and it's even bet- ter than your childhood dreams.

CELADON VILLA, KOH SAMUI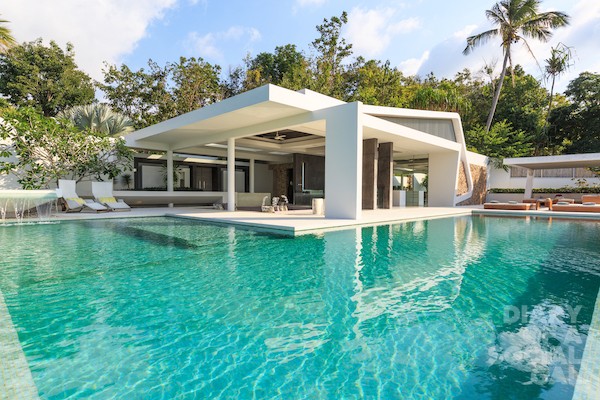 If Celadon Villa had a soundtrack, it would be "The Best Spa Music of 2015." Step onto the home's magnificent terrace, its most stellar feature, and you'll be certain you've landed in another, much calmer universe. Celadon is perched 35 feet above the sea, yet steps away from the shore, making for an ocean-minded home. The terrace – with its sunken seating area, a gold-streaked Bisazza mosaic infinity pool, and stylish chaise lounges – is undoubtedly where you'll while away the day. But Celadon's fabulousness doesn't stop there. The modern marvel was built entirely with Koh Samui's lush environment in mind, so local materials were used wherever possible. From stone cladding rescued from the property's excavation to natural wood touches, the respect for the island's nature is evident. There's a perfect mix of contemporary architecture and eclectic décor, a marrying of Thai influence and Western minimalism. A Buddha statue from Bangkok, cool local artwork, and hand-knotted rugs give the space a delicate local touch. The kitchen is outfitted with all the latest appliances, but you won't be spending much time there, because a team of chefs is always available to whip up any delicacy you desire. Why waste your time cooking when you can watch the ocean waves roll in from the comfort of your infinity pool?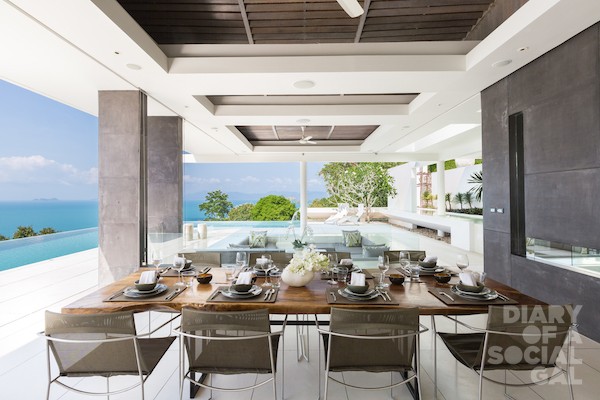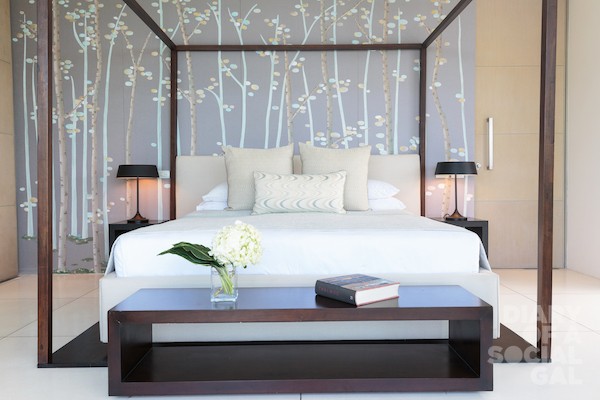 AZURE LA JOLLA, SAN DIEGO
Malibu. Palm Springs. Los Angeles. You already know about California's it-spots, and perhaps you've even seen them for yourself. But a little further south of these well-known areas is La Jolla, San Diego, an understated yet glitzy escape that's home to scrumptious restaurants, top-notch shopping, art galleries, and homes built to inspire even the most discerning designers. The glass walls of this home reveal a beach house unlike any other. Architect-approved, from be- ginning to end, this project took about seven years of meticulous work to complete. West coast sunshine pours in through the transparent siding all day, illuminating the impressively eclectic furniture collection. Contemporary pieces from Eames and Knoll are complemented by walnut ceilings and wall paneling, and when the night inevitably cools, heated floors keep the comfort levels high. Like any beach retreat, stunning interiors come second to the outdoor living space. This includes a fire pit on the lower level, and an ocean-view rooftop deck. We're certain the best spot in all of La Jolla for a nightcap is the top-level hot tub right under the stars. Sounds of the roaring ocean in the distance round out your day in paradise.

KITE HOUSE, RIVIERA MAYA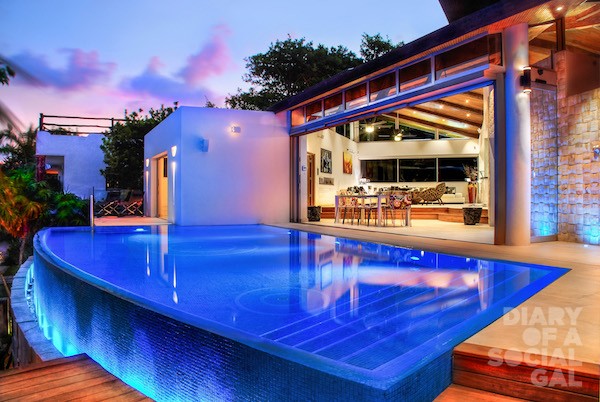 If MTV Cribs had a Riviera Maya special edition, Kite House would be the first villa they'd feature. Kite House has a colourful, youthful flair with a dash of joie de vivre; a fitting style considering the liveliness of its Playa del Carmen surroundings. Exercise addicts will love the infinity pool that doubles as a water treadmill, while those who prefer maxing on relaxing can chill in the whirlpool surrounded by an au-naturel wall made of tropical palms. Inside, the fun continues with a mishmash of animal and floral upholsteries, colourful mosaic-tiled pillars, and one-of-a-kind furnishings like a tree stump transformed into a coffee table. Kite House is the type of villa where you'll be equal parts happy to stay at home and revel in your cool pad, too inspired to go out, and explore the nearby goings-on. Rotate between snorkel sessions at the beach, chilling out in the pool and hot tub while your vacation playlist howls on a loop, and experiencing the fun-loving scene that is Playa del Carmen. Colourful villa, colourful life.
Photography LUXURY RETREATS