Yeah, we had to contain ourselves to wait one day to applaud yesterday's drop of the Nicopanda x Ariana Grande Sweetener collab. But hey, it is #FASHFRIDAY  in our world so it makes perfect social sense, 😉
Here's the style scoop that's got legions of Social Gals and Gents looking to scoop up one of the limited edition hoodies:
Per the turbo-engaged diva herself on social media (how cute was her shoutout to Pete at the VMAs really?), the micro-capsule collection was released in honour of  the singer's covetable new album and features two hoodies in sweet hues of cotton candy pink and baby blue:
The text pops a bit of athleisure edge, appearing in inverted fashion: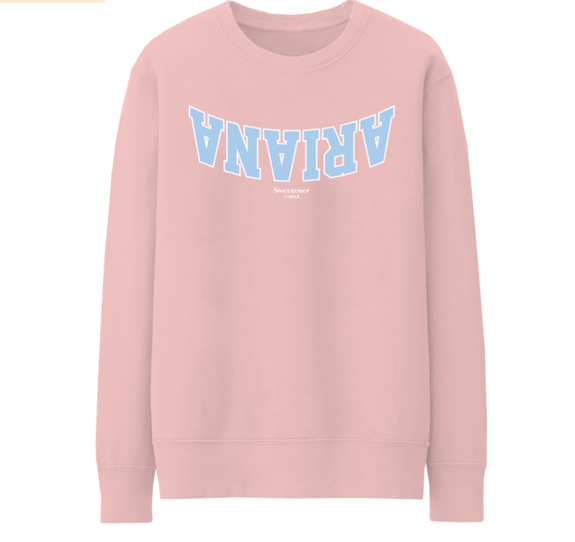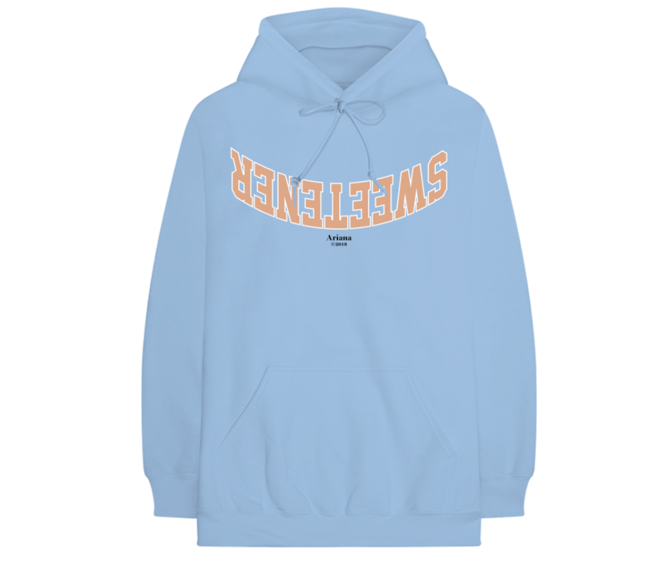 Also fun: the playful toppers (reasonable with tags of $65 – $75) come equipped with a digital download of the album and some nice pre-sale access to Ariana's 2019 tour.
But act fast, they may already be gone! The 24-hour promotional access clock is ticking fast …
To purchase, link HERE.