Yes, many Social Gals (like yours truly) will love black forever, and lean in that direction most of the time. (Truth be told the closet looks like an LBD  / LBeverything convention).
That said, it is hard to completely escape the hot-hued onslaught that exploded on spring summer 17 runways, and has now informed our summer style in a colossal way.
Maybe it's ok to take a "break" from the noir once in awhile, a la Ross & Rachel back in the day. And I guess if you can't beat em, sometimes it could be fun to join em …
So, in the spirit of living on the wild side and mixing things up a bit, behold some brights on the Diary style radar:
We  ease the black-addicted into the bright zone with this pop of pink, worn here with yes, all-noir. But, ya gotta admit that the fuschia-textured leather is pretty insane, paired with the totally modern and standout-chic circular detail.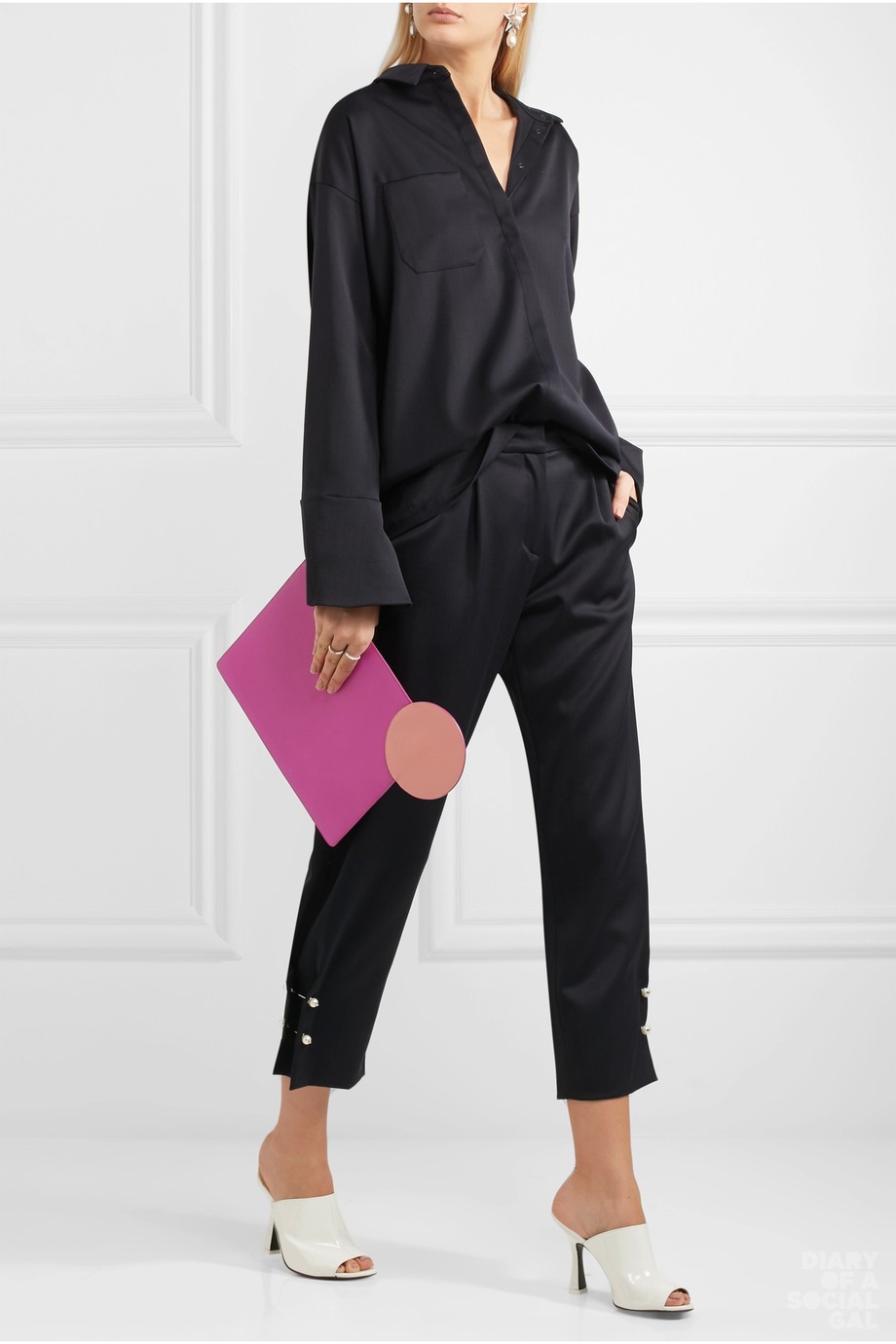 You've heard the term mellow-yellow. And it resonates, 'cause there's  definitely something about this chill, easy-to-wear (and easy-on-the budget) topper. Fun too: It works equally well with a slim fitting skirt, or casual jeans.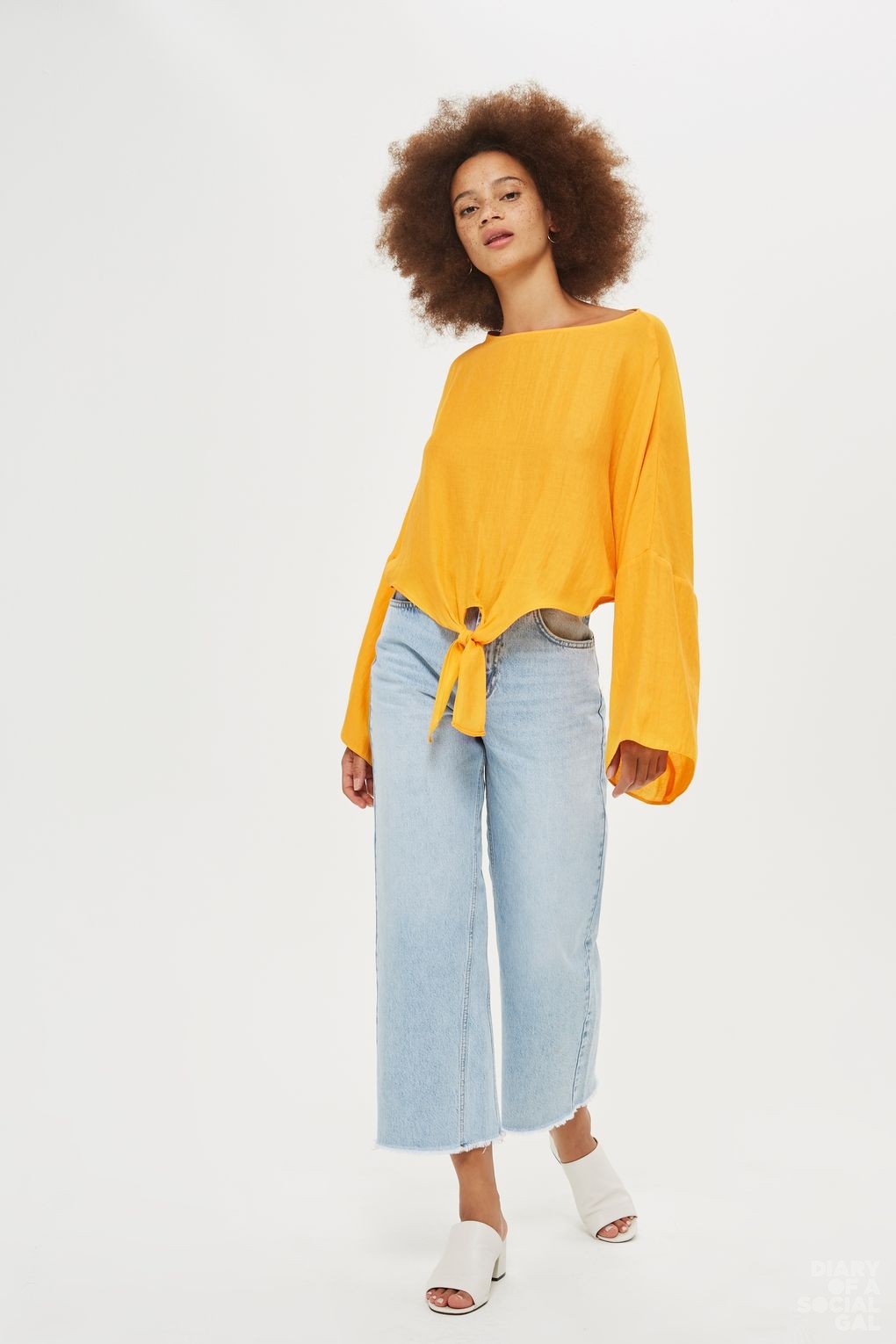 Clearly the yellow is making an impression. Especially when it comes as a beyond well-designed and impactful frock like this one by By THE LOEIL.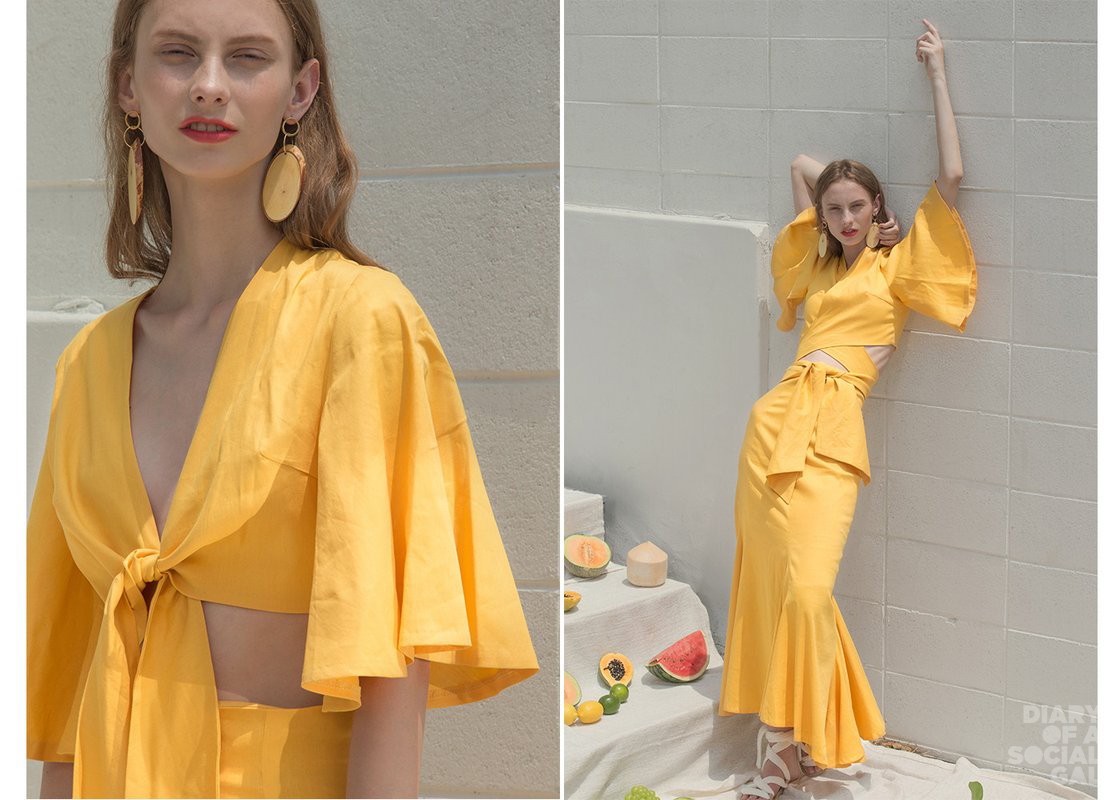 Mmmmmm …YES! The cut, the lines, the originality, the perfect blue hues. Suddenly the simple strapless black bandeau and neat bottoms are not looking as exciting!  Thanks Elmar!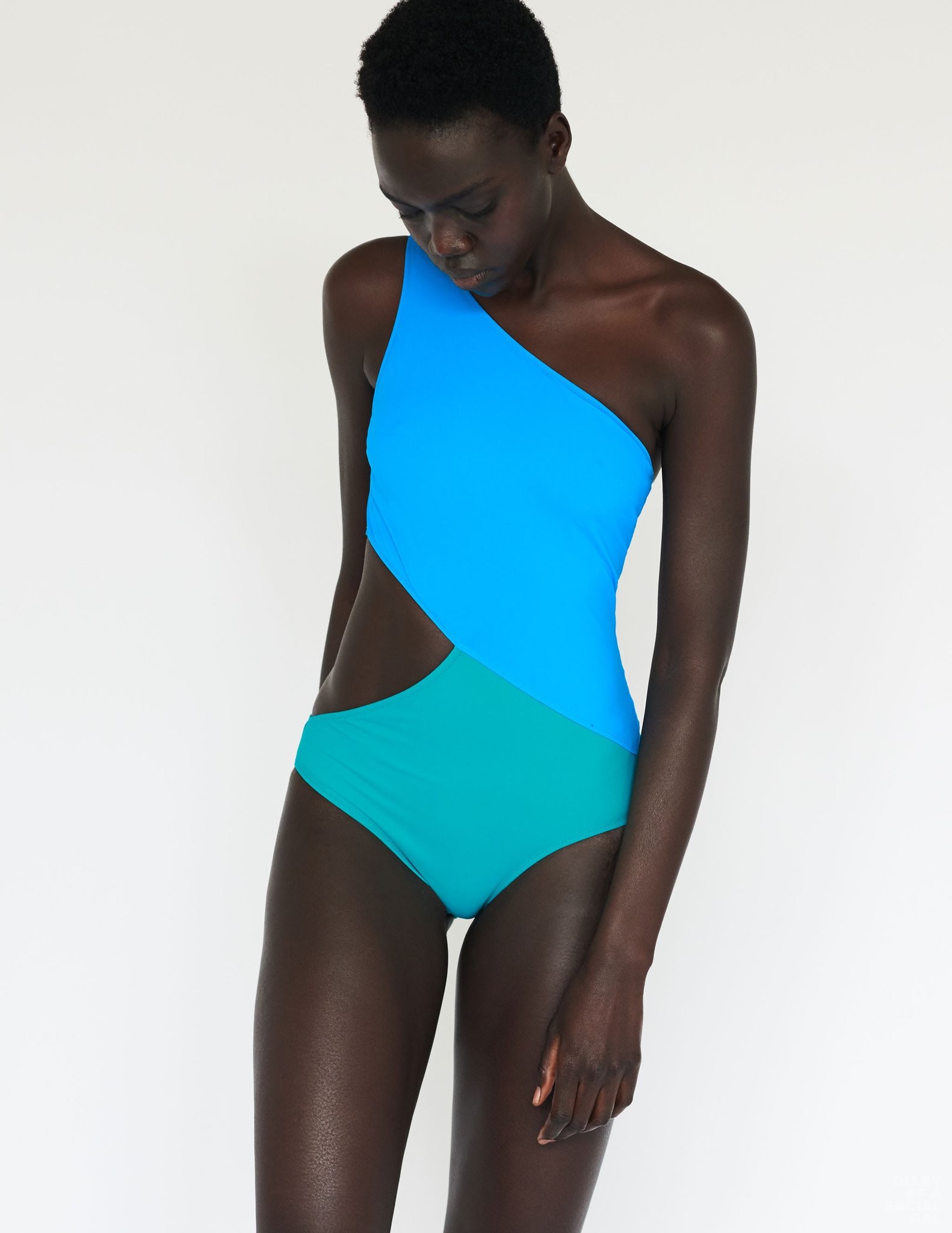 Ok, clearly we're all in here, in colour world, with this gala / wedding / big event- worthy open-backed gowntastic by Australian designer Rebecca Vallance. Since debuting her first collection in 2011, the Aussie designer has garnered quite the gaggle of devoted Social Gals, who can't get enough of her contemporary, unique, feminine pieces.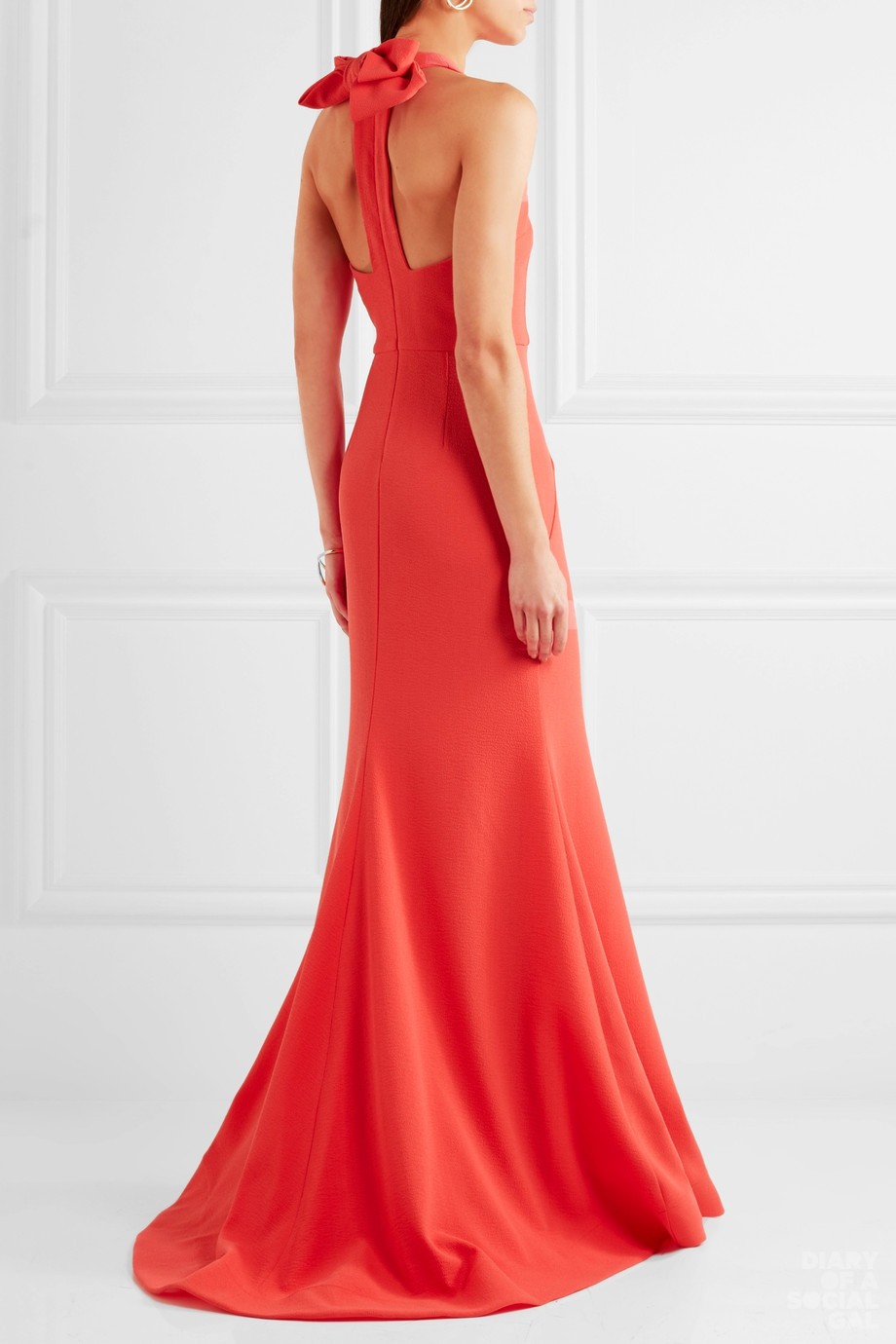 CLOSING THOUGHTS: 'Course black will aways be king (ahem queen) but sometimes, it's ok to break out of the comfort zone and put a little pink, red, yellow and blue in it. 😉