Despite the madness – and sadness – of our current world, it was soul replenishing and fun to pen a piece for my mothership, our leading English daily, the Montreal Gazette, where I've been installed as Social Columnist (aka stiletto hopping & mischief making Social Gal) for the last decade plus.
While the piece focused more on how the pandemic impacted social/party life and my life on a personal basis, I did have the opportunity to showcase one of the new creations from a passion line I've been working on with dear friend, designer extraordinaire and all out cool human, Maria Arciero.
It's called GLASUAL and it's the bona fide love child of yes, glamour and casual.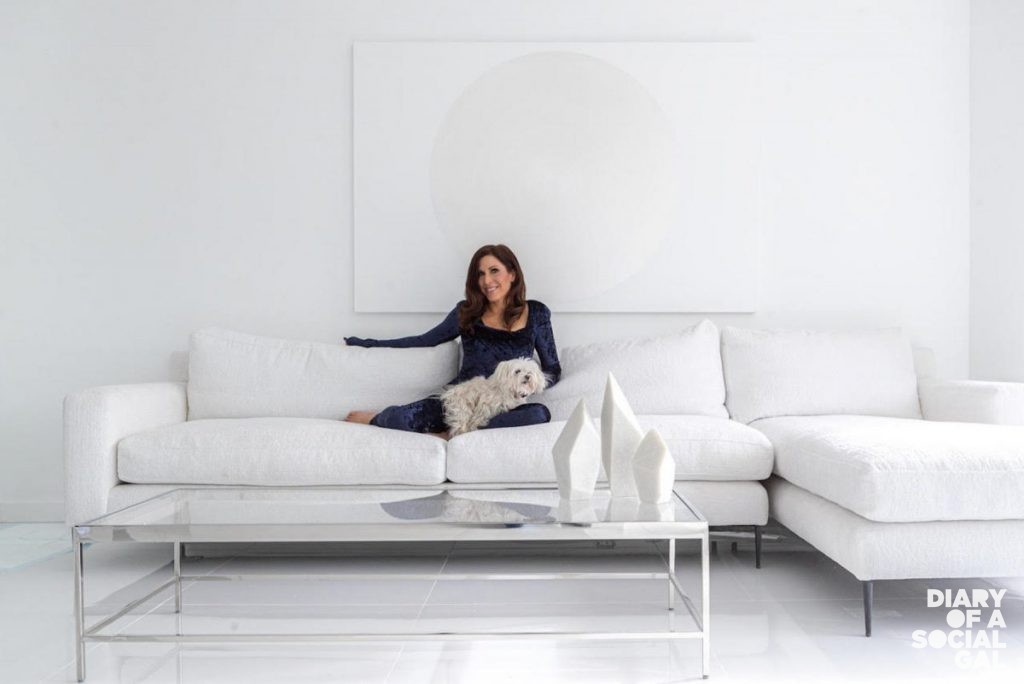 Who said you can't look absolutely fabulous on the Sofa?! Why should galas and Social Gal Soirees have all the fun?!
For more on the collection, stay tuned. We plan to unveil a slew of additional pieces, all slated for a big reveal in the next edition of Diary Of A Social Life, the Special Anniversary Double Issue launching big into the socialsphere during the much-anticipated return of F1 Grand Prix in June of 2022.
If you like strut-worthy outfits that are easy to wear and as cozy as they are coquette, GLASUAL will float the boat …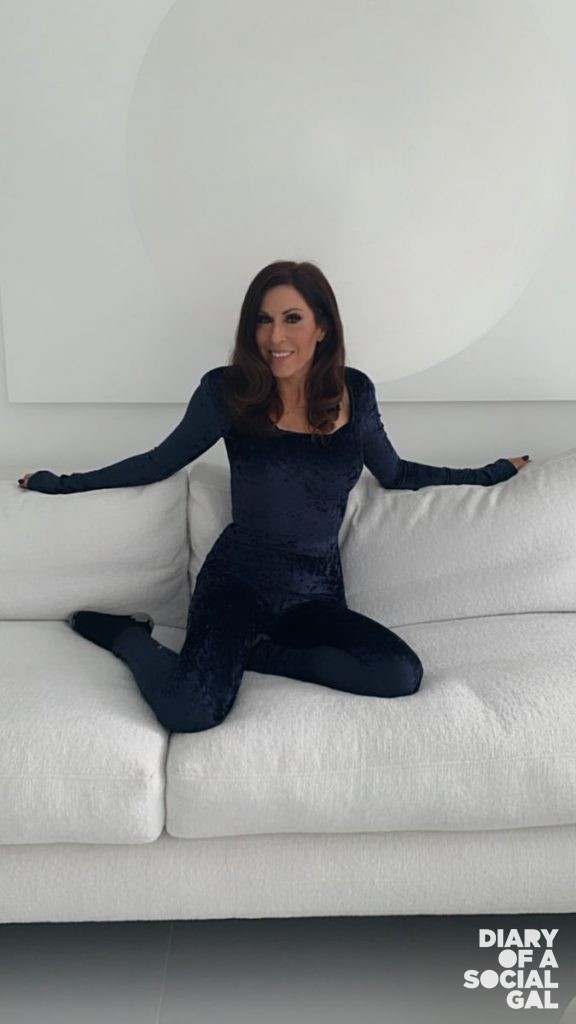 As for the other important notes on this power pic by the perfect Dave Sidaway (the greatest thing to happen to photography since ever):
The Sofa is yes, the Social Gal Sofa by the greats at Montauk (if you want to experience once of the sexiest, sleekiest furnishings spaces in the city, province, heck the whole of darned North America, head to their new showroom on Saint Laurent. BEYOND. You may even catch a peek of brilliant founder owner Tim Zyto, if you're lucky.)
The hair and makeup are by the beyond talented and beyond professional Charlotte Marie Flannerty, as awesome as a human as she is a talent. There's a reason she needs to be secured for weddings and editorial shoots months in advance …
Finally, for art lovers who may have spotted the piece behind me, it's an original by a homegrown artist Robert Rahal, who's become so famous for his signature circle in the square pieces, the waiting list is well endless, and we've dedicated a post on the master, replete with BTS pics, right here.
I think that does it for today's fashion update.
For more BTS from the exclusive shoot, link here, and head to social media, especially Instagram.