𝗥𝗘𝗔𝗗𝗬 𝗧𝗢 𝗨𝗣 𝗬𝗢𝗨𝗥 𝗔𝗡𝗧𝗘 𝗜𝗡 𝗪𝗢𝗥𝗟𝗗 𝗦𝗧𝗬𝗟𝗘?
Then keep reading. Her name is Amy Polevoy and she's been an all that FASHIONALITY and A-List stylist for awhile now, working her sartorial magic with some of the most influential and well-known humans on the planet.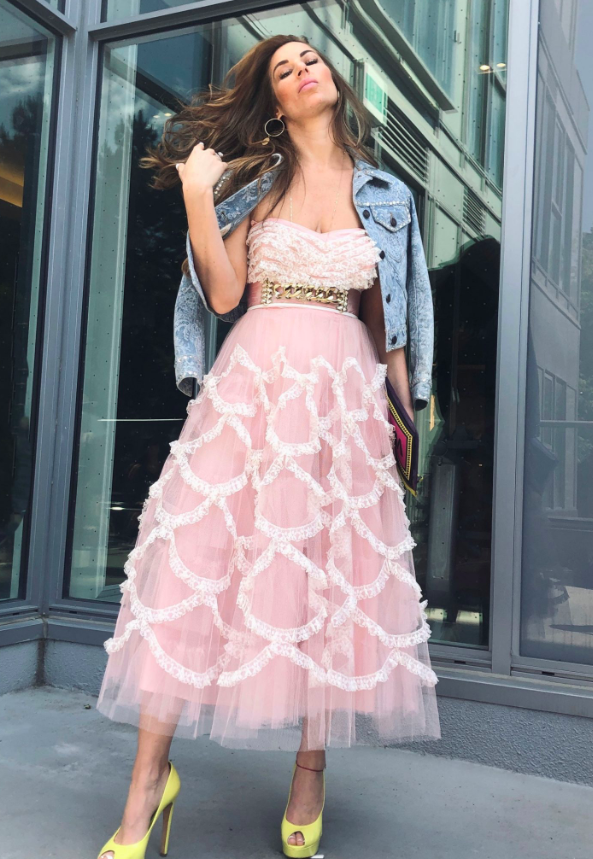 Lucky for us, this gifted goddess with an eye for all things traffic-stopping (you want to play in her colourful vintage shop box) recently launched her own collection of footwear accessories called ANTES.
WHAT IS ANTES YOU ASK?
Only one of the coolest inventions to come to the foot-front in a really longtime, maybe forever. I mean seriously, why should necks and fingers have all the bling flings?!
Easy to add to any footwear, shoes and boots alike, the minimalist-chic chains (reminiscent of Queen Coco) take simple unadorned looks through the style stratosphere in seconds.
I recently wore #THEJAY to a glam fundraiser, and the compliments were nonstop. Best part about it? I didn't even have to change out of the day outfit to up the antes … which brings us colliding into the next biggie: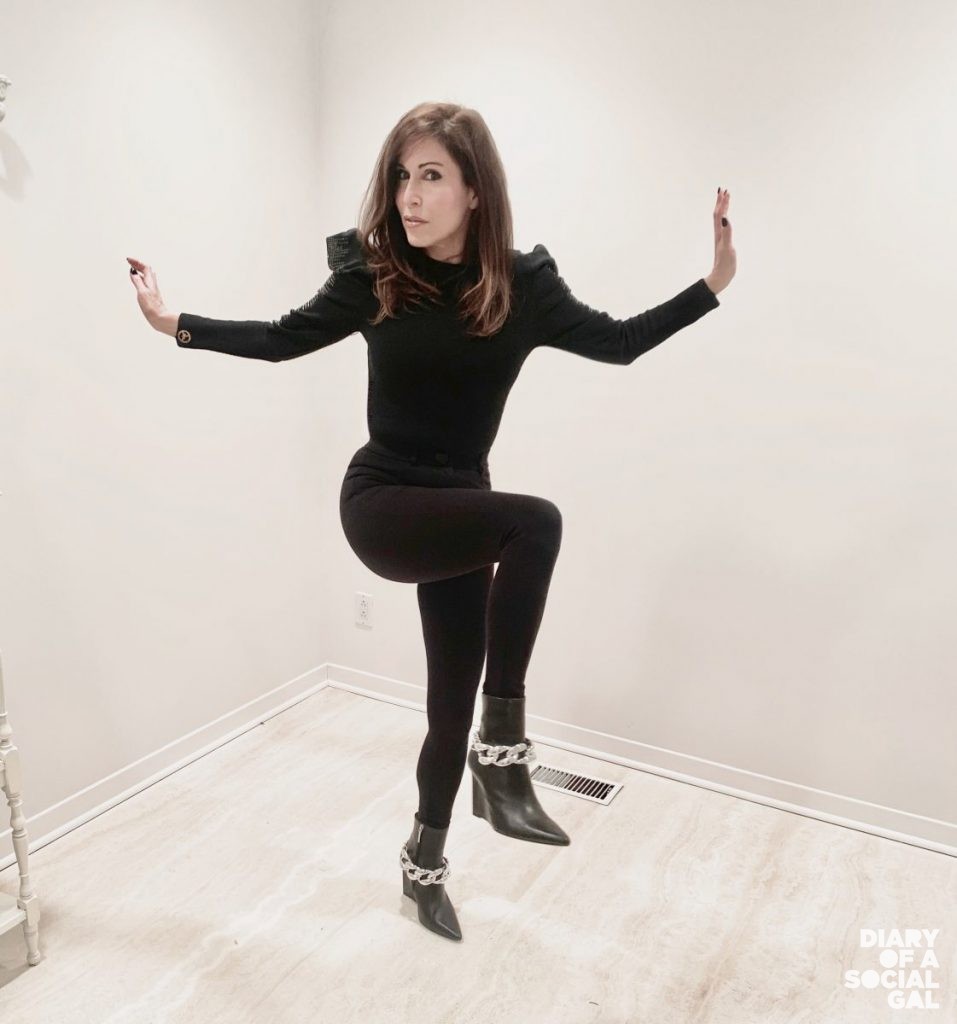 WHY ANTES (PRONOUNCED AUNTIES)?
Two reasons.
First off, this savvy gal and talent likes to up the antes (aka stakes) wherever she goes, and in all possible scenarios, especially when it comes to her fashion passion.
Second, she's a completely devoted and hands on auntie and even named all styles after nieces and nephews. So not only are we getting a dose of accessory pow but it's packed with the greatest power of all too: LOVE.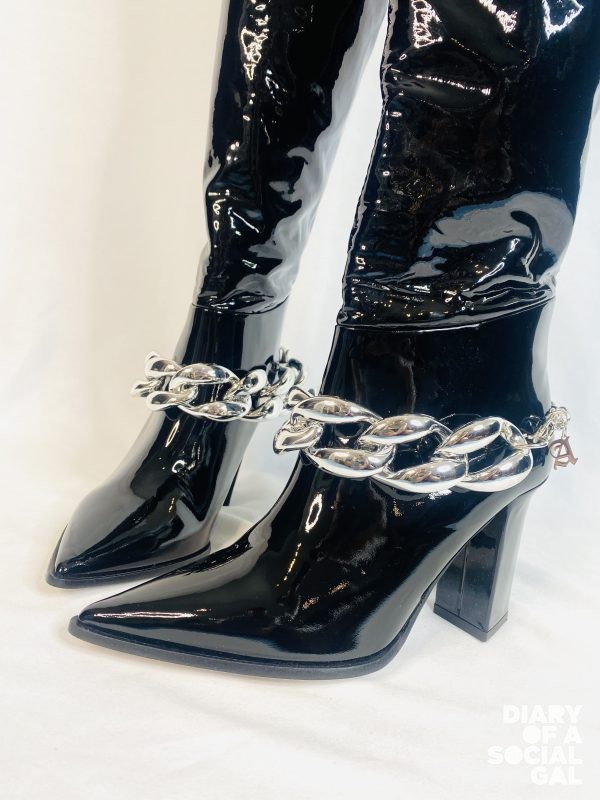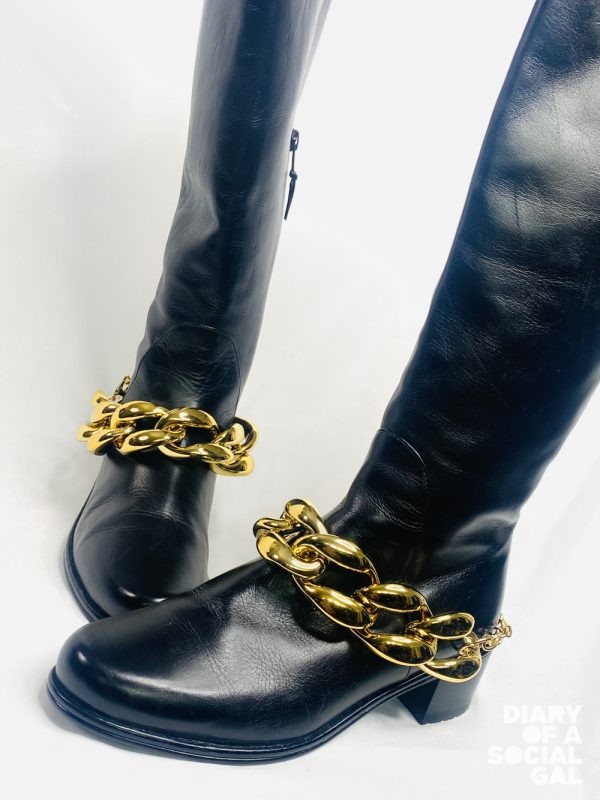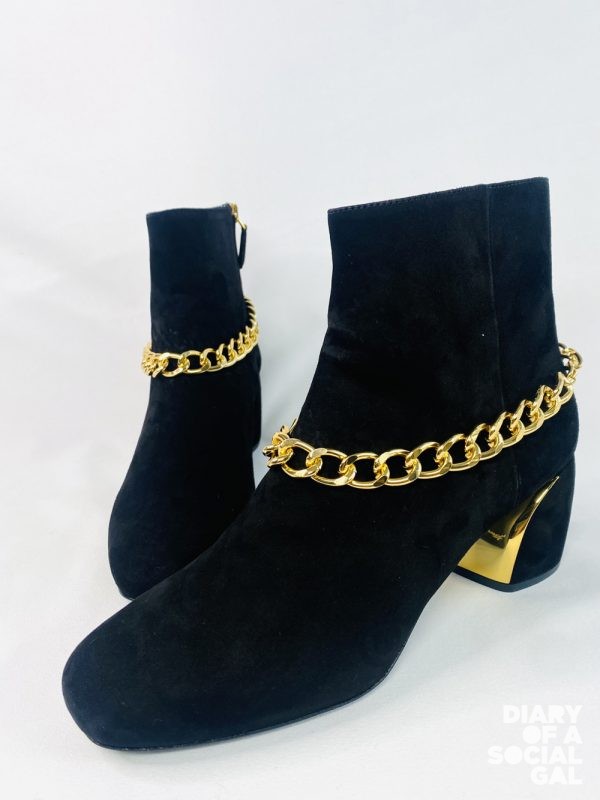 Ok, spiel over. Clearly I'm Antes smitten. And no, she didn't pay me a dime to say so. Just speaking my truth.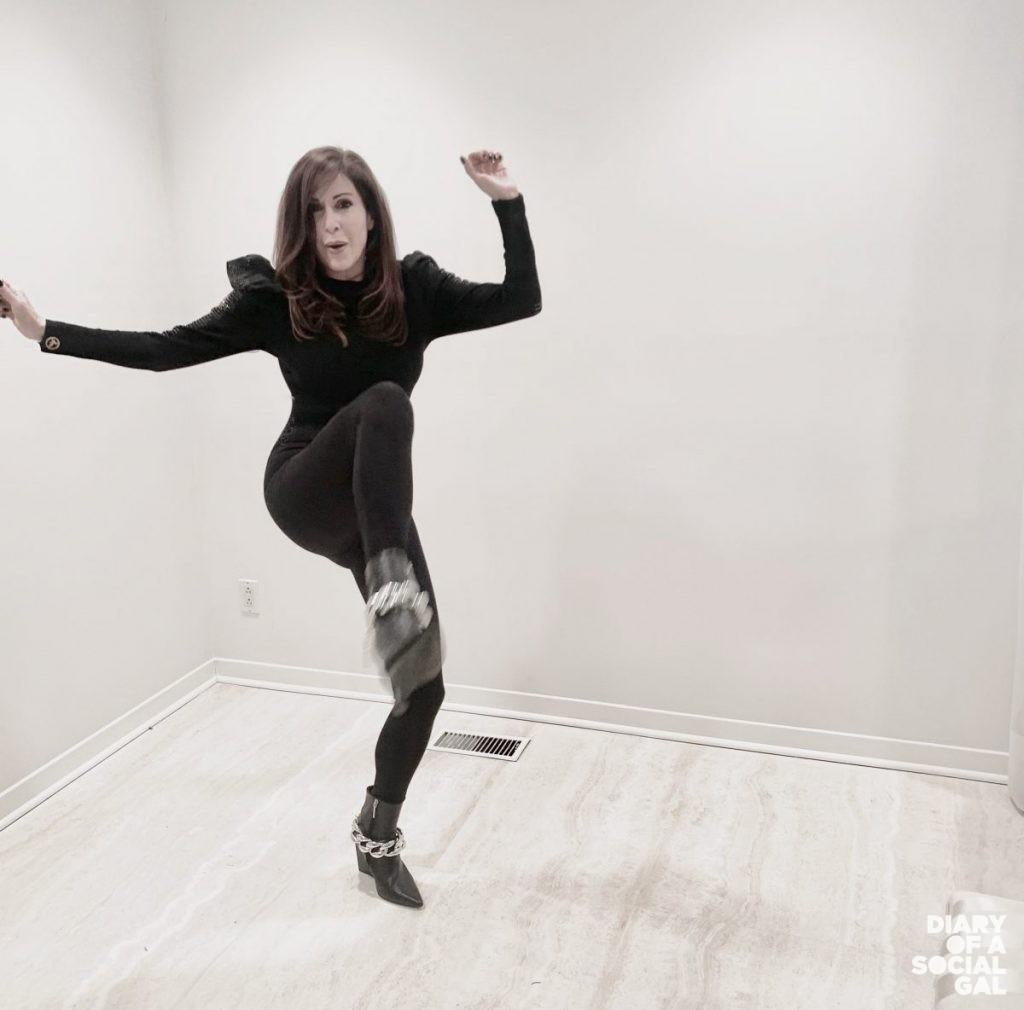 To learn more and/ or shop the awesome collection, link up HERE.
PS: Chain games are only the beginning. This Style Heiress has way more up her sleeve, ahem, boot 😂😂 FASHION THOSE SEATBELTS … !!