CF Carrefour Laval might not immediately come to mind when thinking about cute places to spend a Tuesday evening, but it, along with Ever New, definitely brought the cute April 18, during the new boutique's spring-inspired launch party.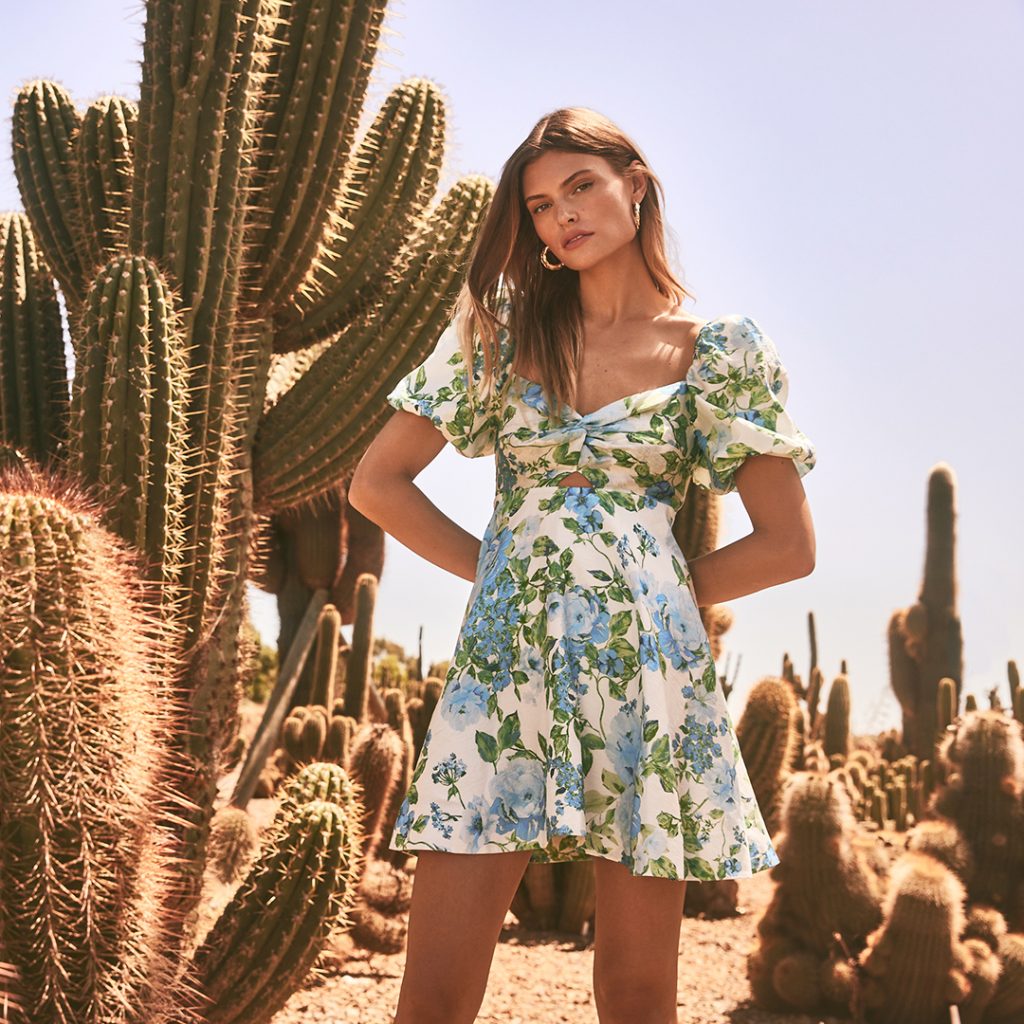 From 6 to 8 pm, a variety of fashion who's who perused the brand's new collection that is said to have been inspired by the beauty of a desert landscape at golden hour, in its very first standalone store in the province, in CF Carrefour Laval.
Blooming with bold florals, modern prairie dresses and fresh tailoring and called Desert Rose, both the new collection and boutique provided the perfect backdrop to enjoy the DJ, canapés and drinks, as well as the flower cart full of pretty, pastel-hued flowers, for guests to design their own bouquets.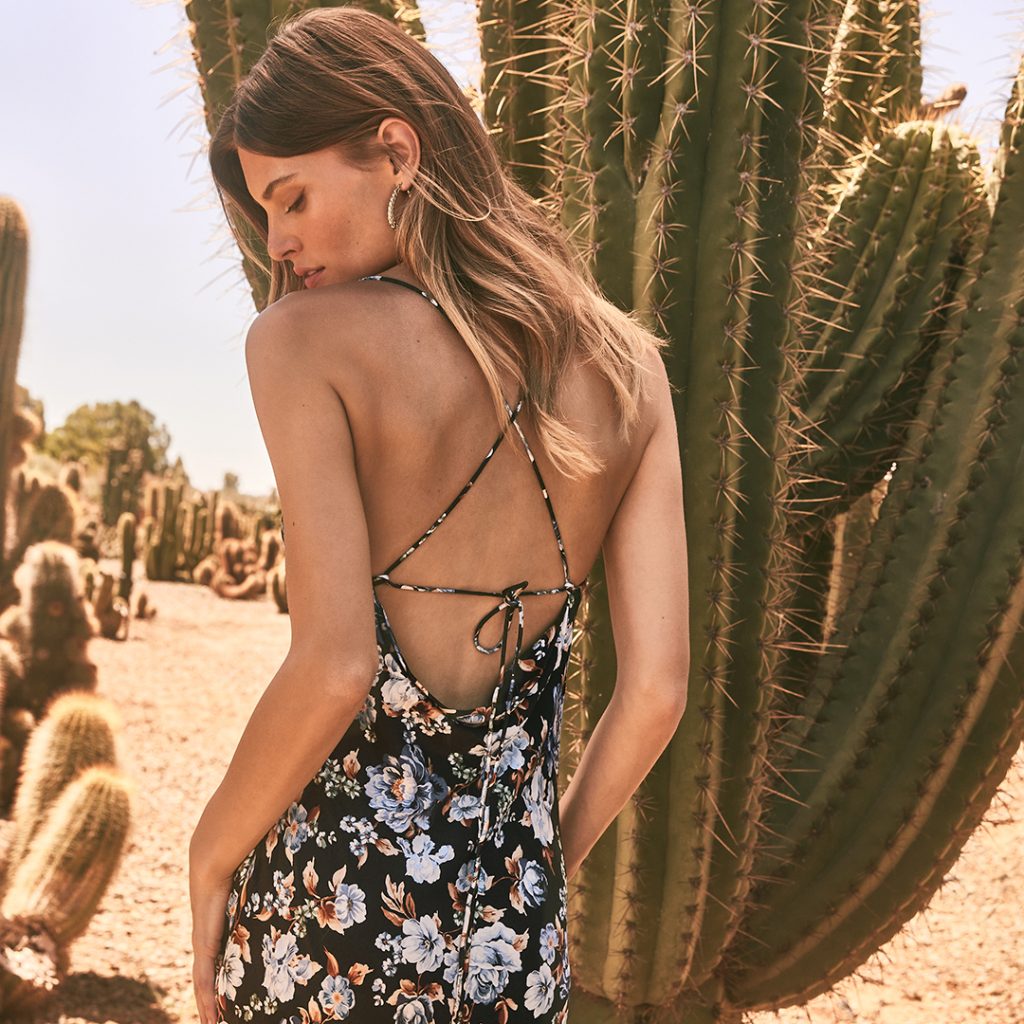 Just as pretty as the flowers, guests were also gifted with a vegan leather light pink clutch — as well as the inspiration provided by the collection full of modern prairie dresses that are floaty, feminine and feature intricate detailing including embroidery and sheer, lacy panels and flouncy skirts.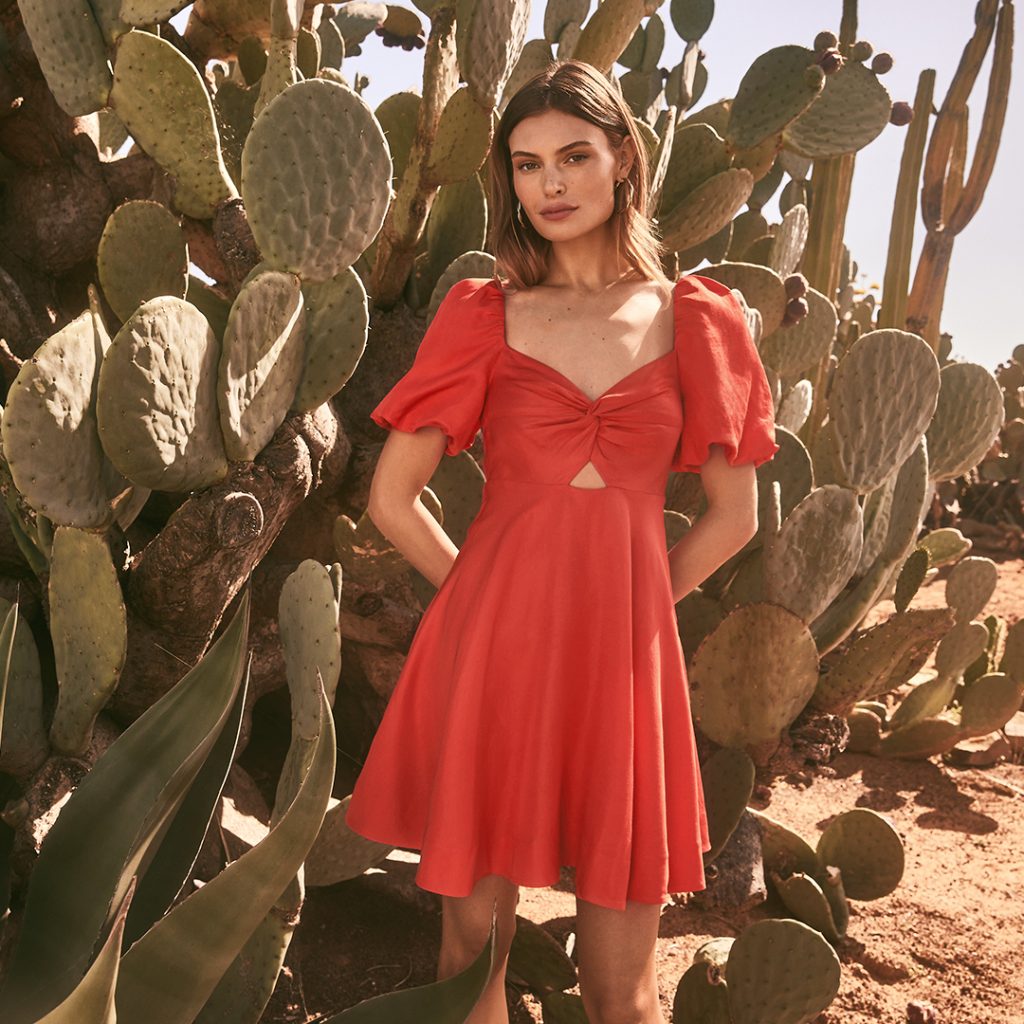 My favourite pieces from the current collection that was on full display during the launch party include the Portia Bias Midi Skirt in Plunge Pool, which I can't stop thinking about, the Naomi Bardot Column Knit Dress in Carnation Pink that screams Carrie Bradshaw (and thus me) and the Megan Button Wide-Leg Pants, which are classic.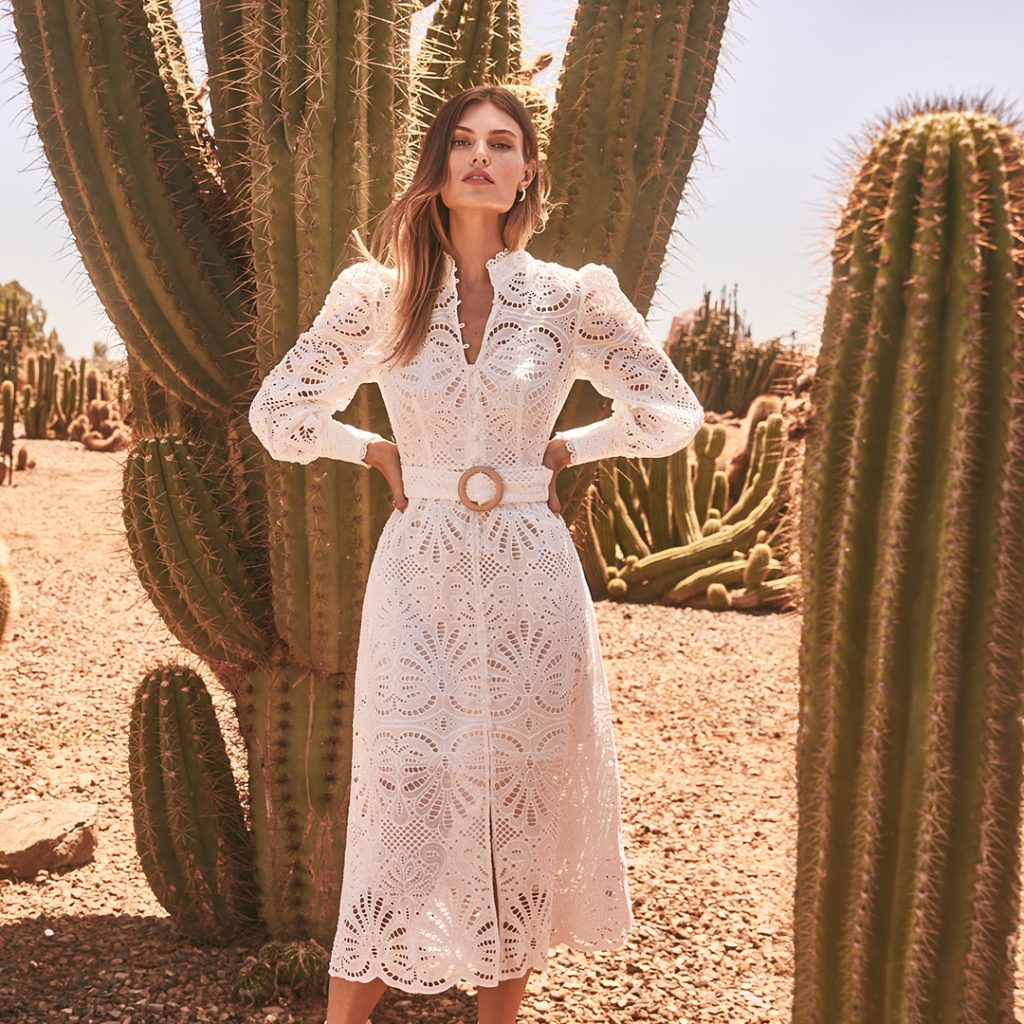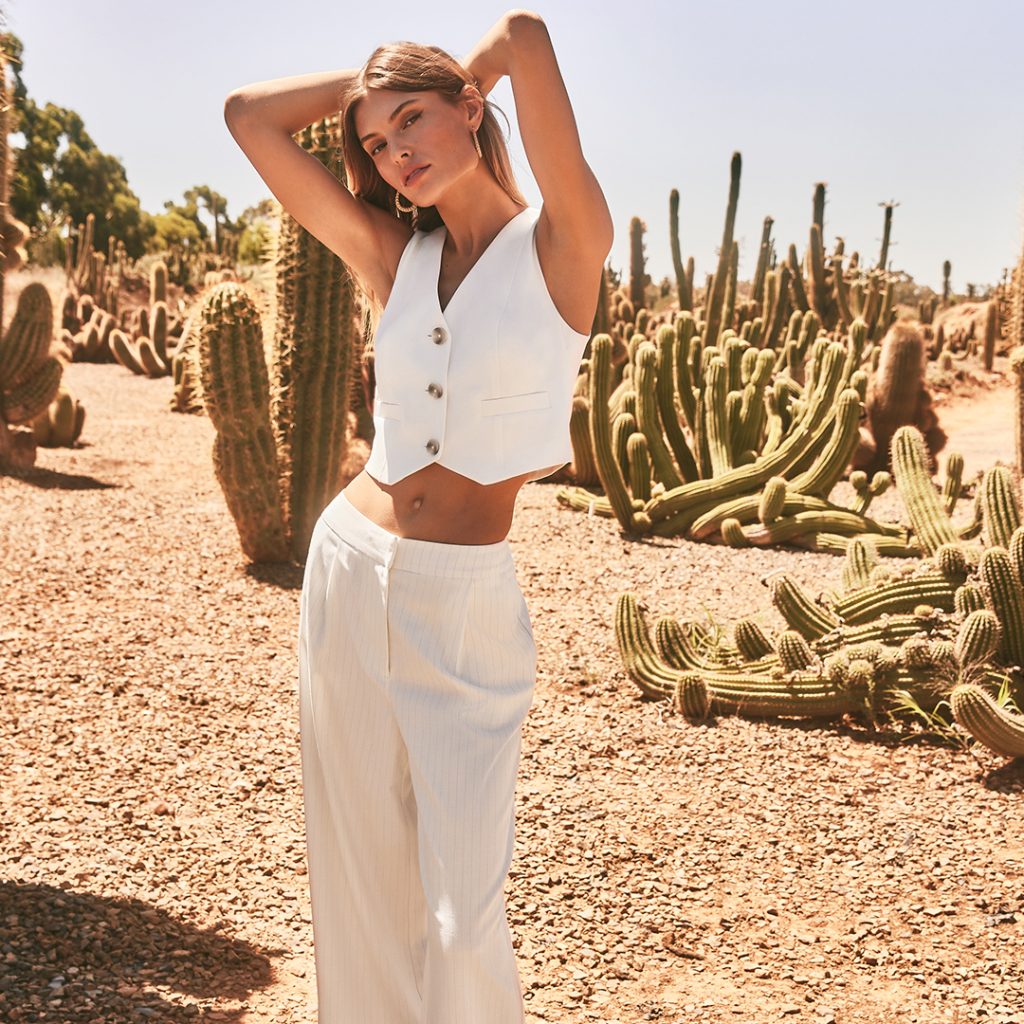 The Alaiah Button Shorts, Ada Embroidered Skirt, Martine Layered Midi Dress and Juliette Trim Detail Jumpsuit are other beautiful pieces from the collection that also features an assortment of printed, delicate blouses in cornflower blue, fiery coral, sunny yellow and white.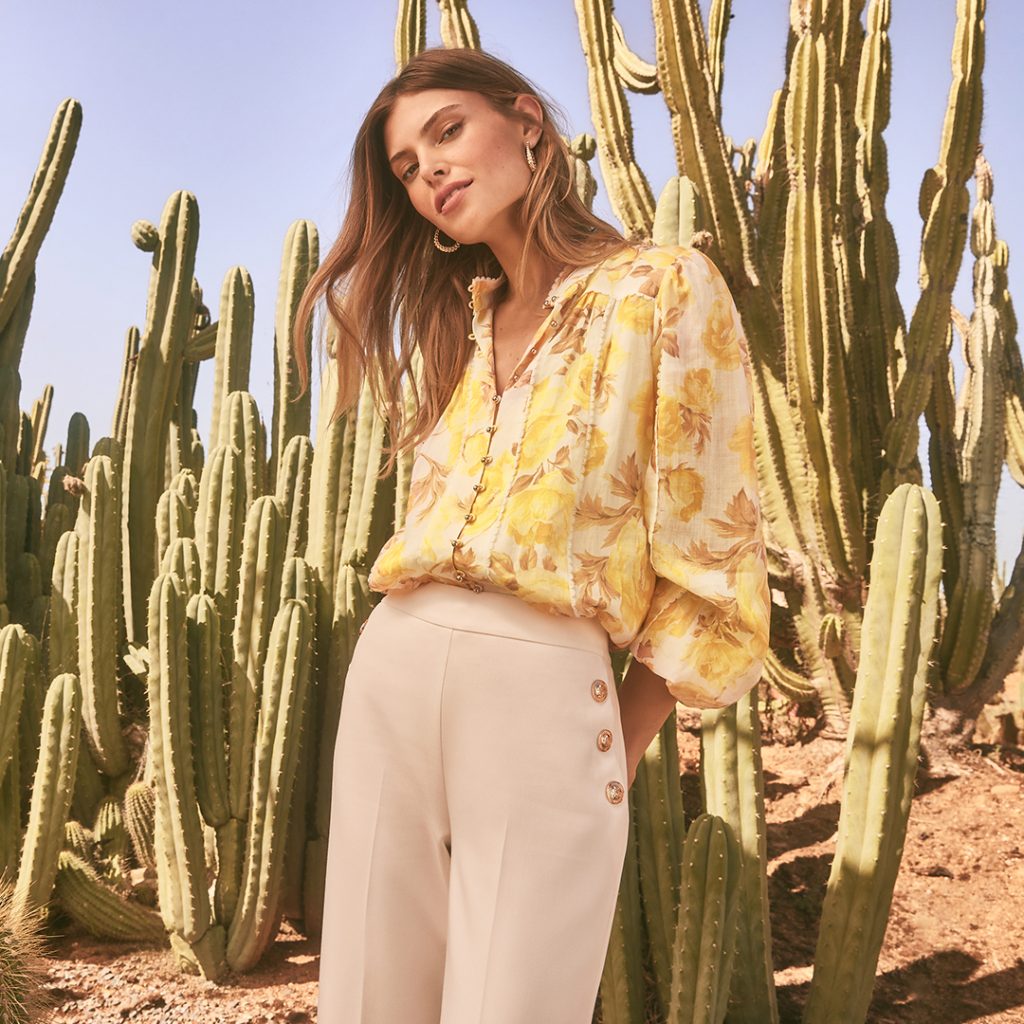 Founded in Melbourne, in 2006, Ever New has quickly become one of Australia's largest retailers. The brand is now in over six countries with over 300 retail stores, all of which are known for their timeless, easy-to-wear collections that celebrate modern femininity.
Ever New has been in Canada since 2012, and the brand's new address in the fashion district of Laval is just the latest chapter in its success story.
"The innovative fashion destination celebrates the feel-good and feminine storytelling of the brand and offers to its clientele an airy and elegant space with trend-inspired silhouettes," says Valérie Piché, the media relations manager for Luxine who wore the Megan Button Wide-Leg Pants the night of the launch party.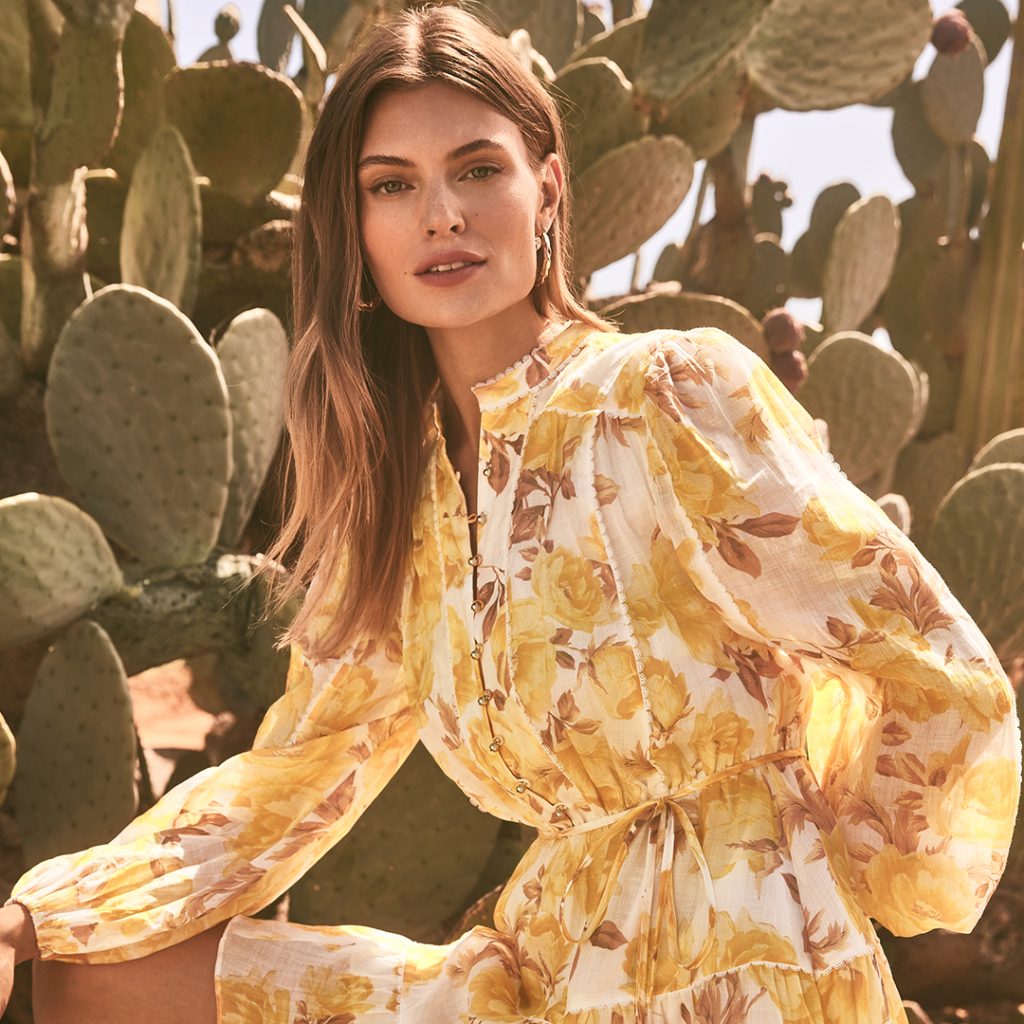 In Canada, Ever New currently has eight standalone stores in six provinces as well as 40 locations with its retail partner, The Bay. In Quebec, The Bay in Montreal Downtown, Saint-Bruno, Anjou, Pointe Claire and Laval carry Ever New clothing.
Ever New offers a regular collection for sizes 0 to 14, a petite collection for women 5'3" and under as well as a new curve collection that launched at the end of 2022 and goes from size 12 to 20.
The brand's next major drop is going to be in June.
Each collection is designed in Australia with a unique blend of seasonal trends, feminine silhouettes and of the moment detailing, and provides the perfect pieces for a wedding, bridal shower, bachelor party or night out.
From pretty, pastel pinks to brilliant hues of blue and bright, budding florals, all of the fabrics used feel as luxurious to the touch as they are flattering.
From distinctly feminine fits and carefully considered silhouettes that feel unique and modern to romantic lace, delicate embroidery and soft, sleek fabrics, Ever New takes the latest trends and reinterprets them with a feminine edge and timeless quality; giving customers fashion that stays relevant beyond one season.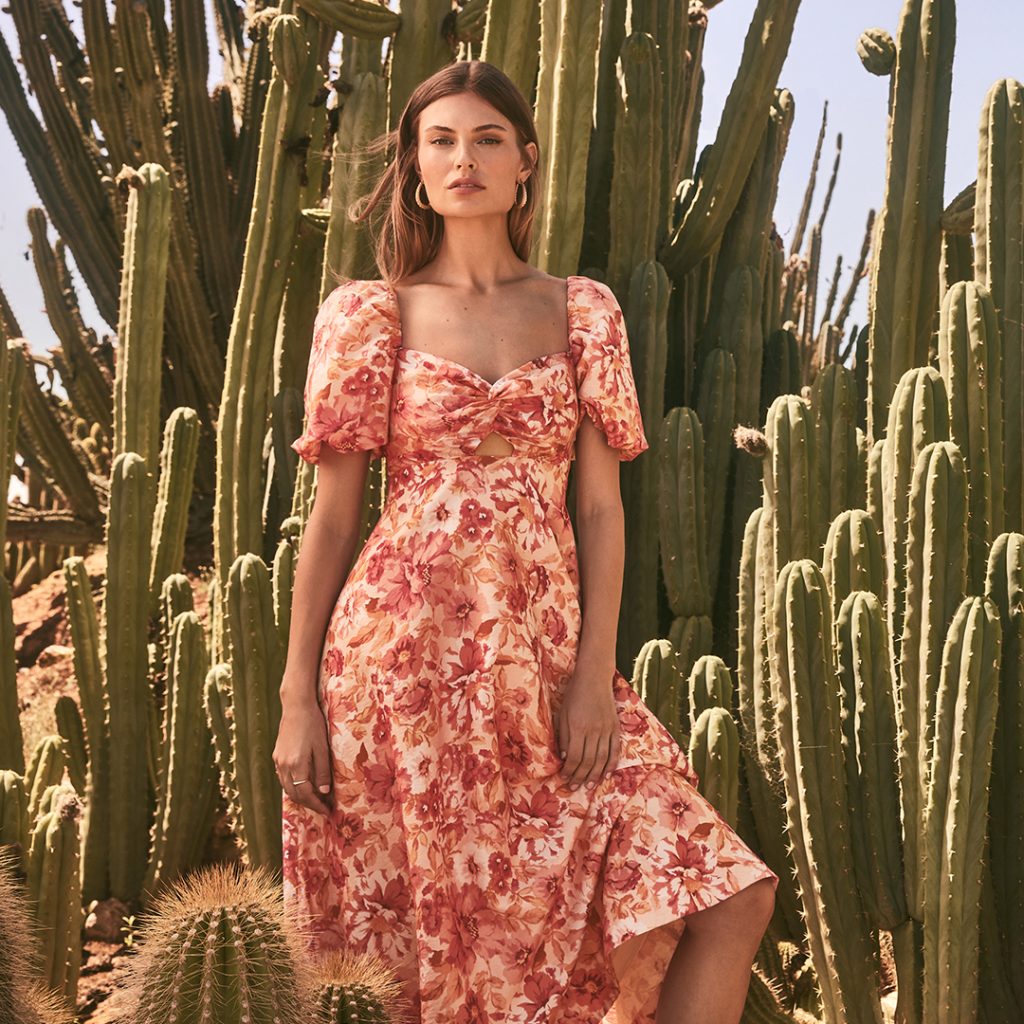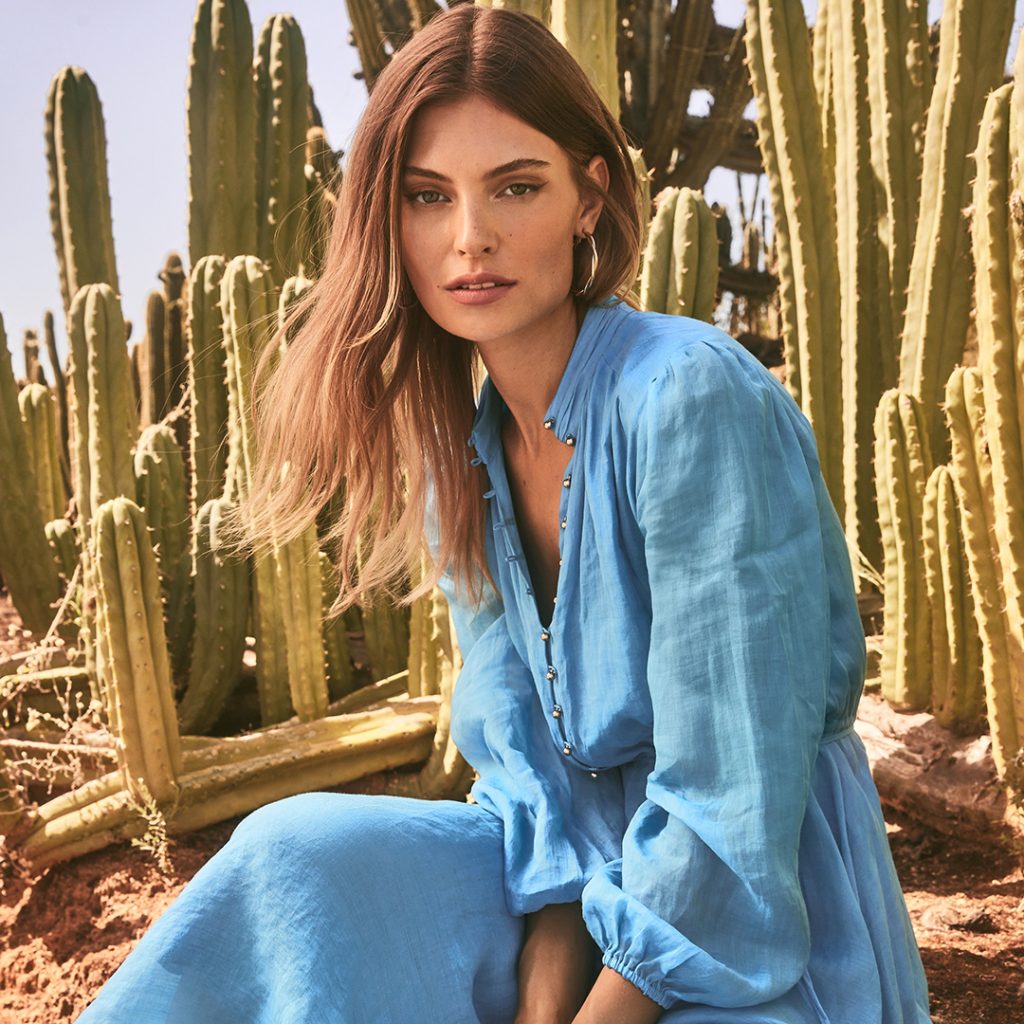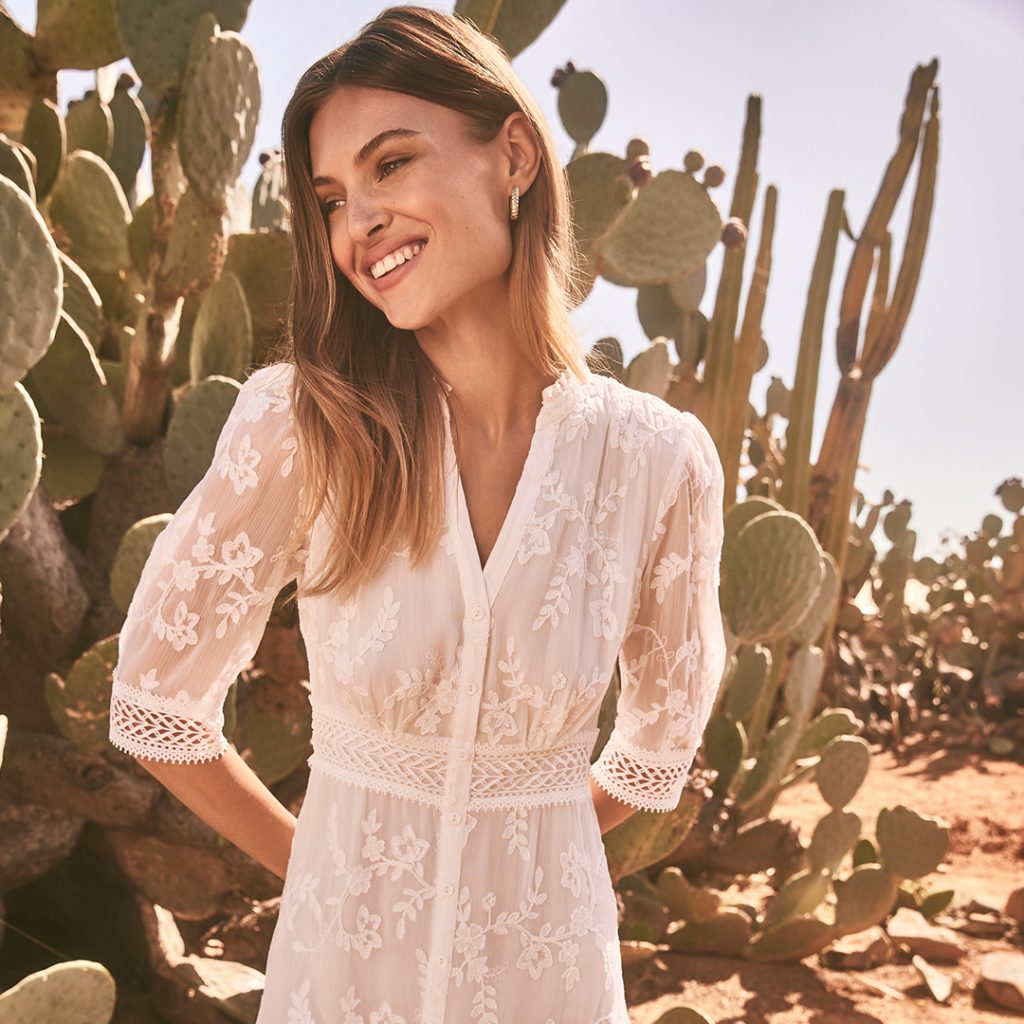 Photos courtesy of EVER NEW