WHEN IT COMES TO FASHION, US SOCIAL GALS AND GENTS ARE ALWAYS LOOKING TO EXPAND OUR HORIZONS, WHICH IS WHY THIS DEEP DIVE BY SUSTAINABLE STYLE QUEEN/GIFTED SCRIBE SUZANNE WEXLER INTO THE MAGICAL WORLD OF ALLTRUEIST IS SURE TO ENTRANCE ..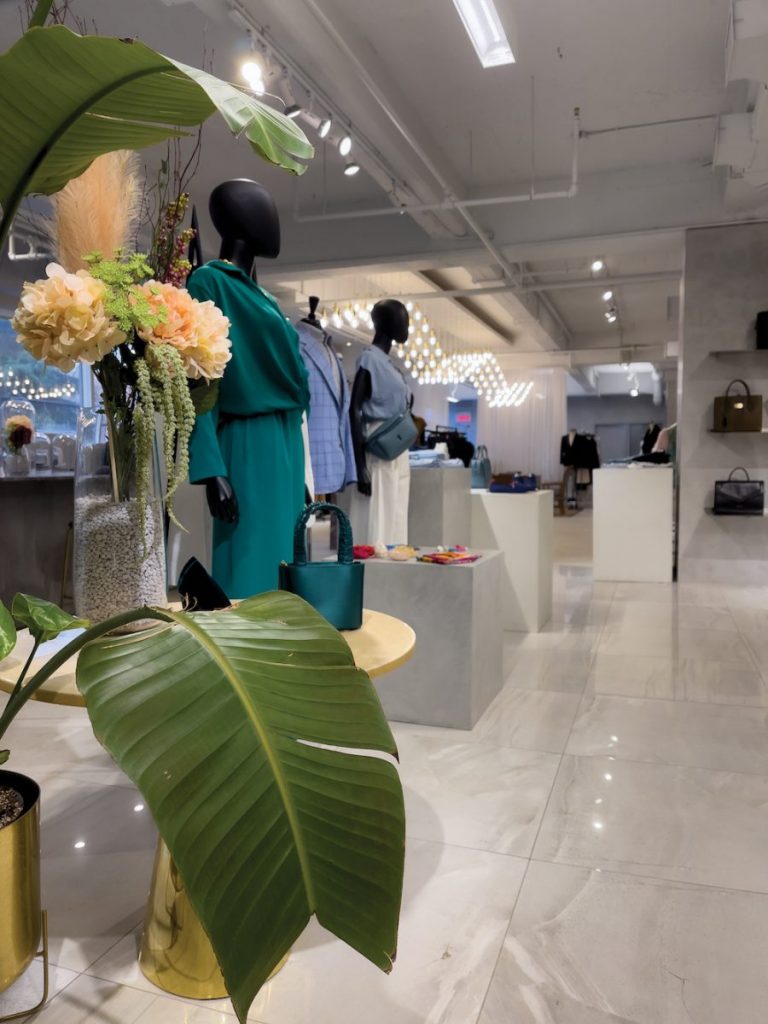 At online luxury retailer allTRUEist (@maison_alltrueist), where sustainable design is a core element, each item has a gemlike story that cracks open like a glittering geode. A mini evening bag is constructed with Piñatex, an innovative textile made from pineapple leaf fibre, and another is lined with Ferragamo deadstock satin, statement-makers by Greek designer Mashu.
"I love surprising shoppers who come in here. They're carrying a Birkin, and then they leave with a vegan bag," says founder and CEO Marcus Aliaga, standing at allTRUEist's flagship storefront, a stunning and inviting oasis replete with lounge-worthy coffee and refreshments, tucked into the bustling lobby floor of VicPark in Westmount.
For those who haven't yet experienced the unique shopping experience: allTRUEist com- prises part of Les Archivistes co-op boutique, a space that's shared and co-founded by other like-spirited creators who also believe in slow fashion and celebrating craftsmanship, including the aforementioned Aliaga; Mavra Toufidis, a fashion designer of stunning made-to-measure eveningwear, bridal and women's tailoring; and Jeremy Wallace, founder of Mr. W Montreal, specializing in fine bespoke men's tailoring.
In this age of authenticity — and in the realm of sustainability — it's what's on the inside that counts. But appearances still rule the fashion world and, arguably, a hefty portion of all the world. This is why when strolling through the allTRUEist boutique, or scrolling on alltrueist.com, shoppers can easily miss the pristine ethos at the heart of these sleek and sultry dresses, blouses, pants and handbags, where the first impressions are clean lines and wavy textures, a dazzling feast for the eyes.
Yet every piece is also embedded with an eco and ethical provenance. "People will pick something up because they like it, and then I'll tell them the story," Marcus says.
Putting style and quality first has made allTRUEist the shining success it is today, shipping worldwide. "It's important to me that whatever a sustainable fashion brand is doing is design- driven. Don't just make something out of cork for the sake of it. Make a nice bag first, otherwise it's not going to stand the test of time," Marcus says with contagious enthusiasm, underscoring how timelessness and proper construction are keys to luxury sustainability.
AN IDEA COME TO LIFE
After working for Nordstrom and eyewear giant Luxottica, Marcus came up with an idea for a designer shopping destination consisting of high-quality, eco-friendly, animal-free and ethically produced fashion brands in 2011. It was an epiphany that unspooled in pages of pages of freehand, his plans emerging fully formed and crystallized.
At the time, sustainable fashion included Toms Shoes and a few organic cotton T-shirt companies. Styles were mostly casual: "I don't mean this in the wrong way, but the look was very — granola," Marcus says, his alert brown eyes erupting in a friendly smile.
By the time he launched alltrueist.com in 2015, more brands shared his vision of Earth- and animal-friendly high-quality fashion. Still, it takes mining and refining to be accepted on allTRUEist's coveted curated brand list. The retailer mainly carries brands from certified B Corps, a rigorous verification where sustainability, transparency and ethics for employees are built into the foundation of the company.
Brands must also match allTRUEist's nuanced sartorial story. Because look a little closer, and you'll see the glimmers of what's inside this unique vision.
DRESSED-DOWN SUITING, DRESSED-UP SPORTSWEAR
AllTRUEist avoids selling clothes with silhouettes that are too constricting. "Clothes aren't baggy but comfortable and well-fitted," Marcus says. They also defy trends and can be worn "this year, next year and whenever."
The brand's capsule collection, created in close partnership with Maryna Danko, a Ukraine-born Montreal fashion maven, consists of versatile, sumptuous pieces that work well with heels, sandals or sneakers. They include sweatpants that are high-waisted and pleated, paired with an asymmetrical off-the-shoulder top or a matching wrap blazer. There are dreamy palazzo pants, too, with a drawstring waist made of a fluid, silk-like eco-friendly Japanese fabric called cupro.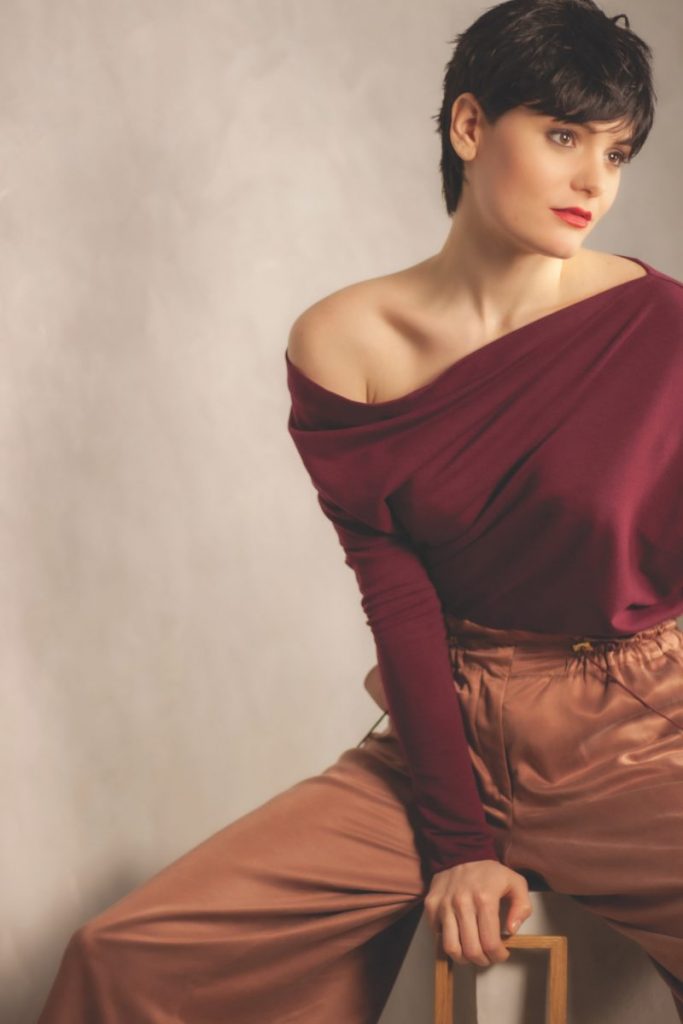 A pleated ballerina-length skirt — perfect for parties — is among allTRUEist's timeless de- signs inspired by staples in Marcus's elegant mom's closet. "One of the outfits I always re- member her wearing when I was growing up was a long pleated, checkered taupe skirt from Saks, with scrunchy high-heeled taupe boots from Bally and a cream-coloured turtleneck. All classic and stunning!"
FEEL-GOOD FABRICS
Truth be told, many synthetics leave harmful microplastics in the ocean that can be difficult to recycle, particularly if they're made of blends. Sorting machines can't always sepa- rate the fibres.
AllTRUEist's answer to this planet-destroying dilemma is star brands like Spain-based ECOALF. Originator of the slogan "Because there is no planet B," ECOALF's light- weight, unfettered pieces are made using premium materials like fine organic cottons and linens of recycled nylons — with minimal blends, garments are easier to recycle.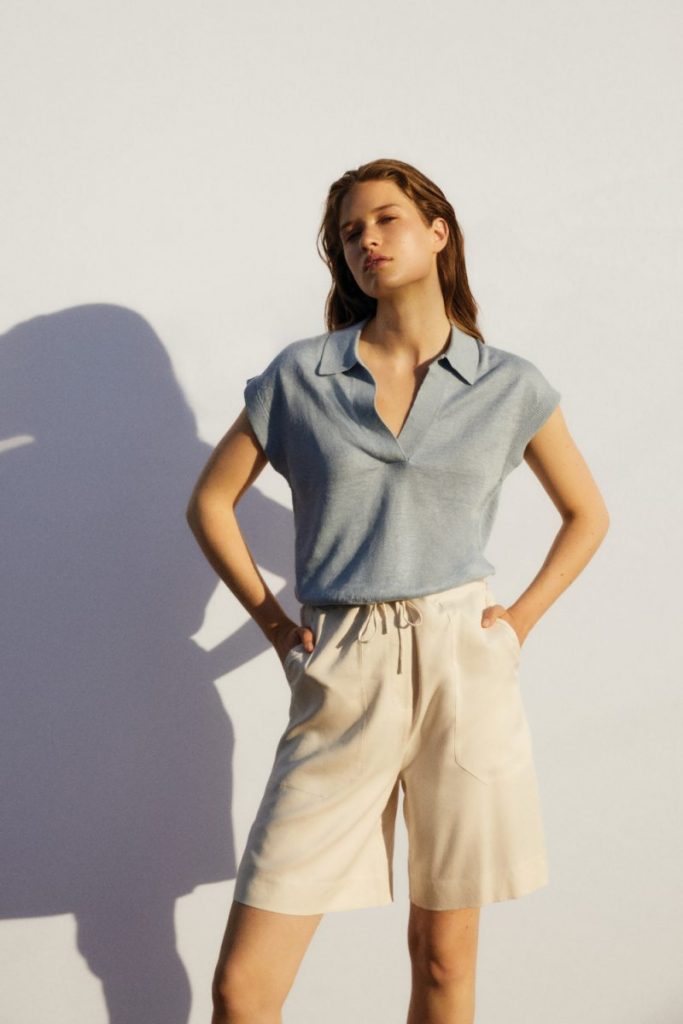 When it comes to water use and harmful dyes, denim is also notoriously damaging. So allTRUEist carries cult brand École Primaire, a fan of Japanese denim, considered the best in the world, and made at the best factories in New York.
École Primaire pieces boast a 1980s Lisa Bonet cool but with a sleek, updated twist. In white denim, there are wide-leg, high-waisted modern sailor pants you'll want to swish round in at this summer's casually elegant fêtes. In light-washed denim, balloon-leg trou- sers are an equally fun option.
Finally, at this vegan retailer, top-of-the-line "leather" purses are fashioned from genius premium non-animal cactus, apple and grape leather, or pineapple fibres from Piñatex.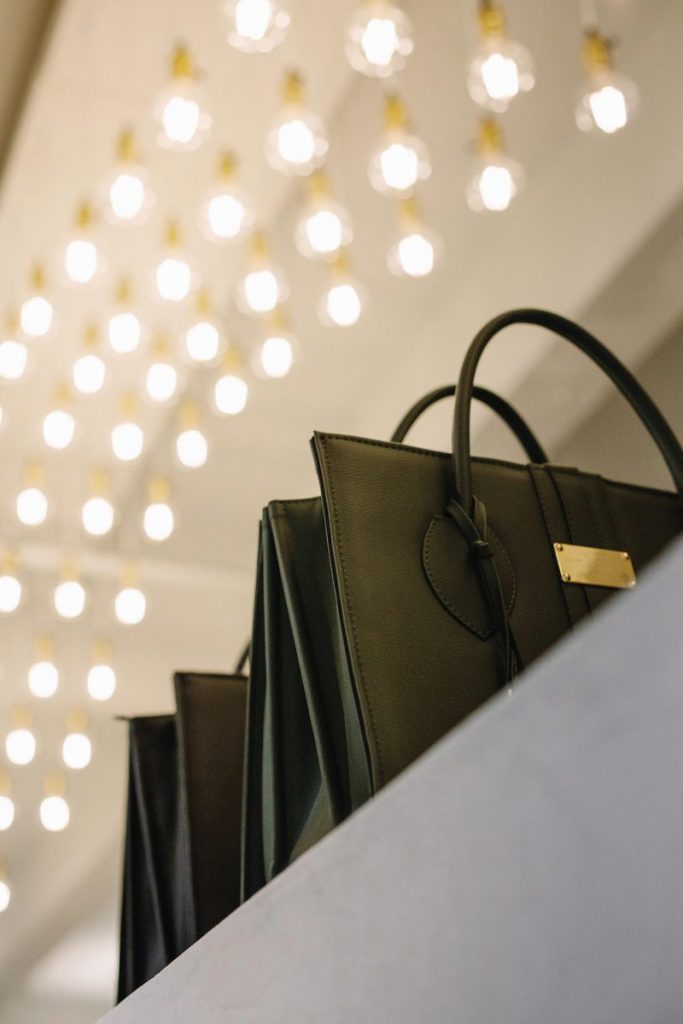 LOCAL LOVE
Born and raised in San Francisco, Marcus has called Montreal home since 2014 and especially loves to support local brands and designers.
Among his favourites are perfumes by Hébert, masterminded by local perfumier Claude André Hébert, who, rather fabulously, helped launch the famous Angel scent from Mugler himself back in the '90s.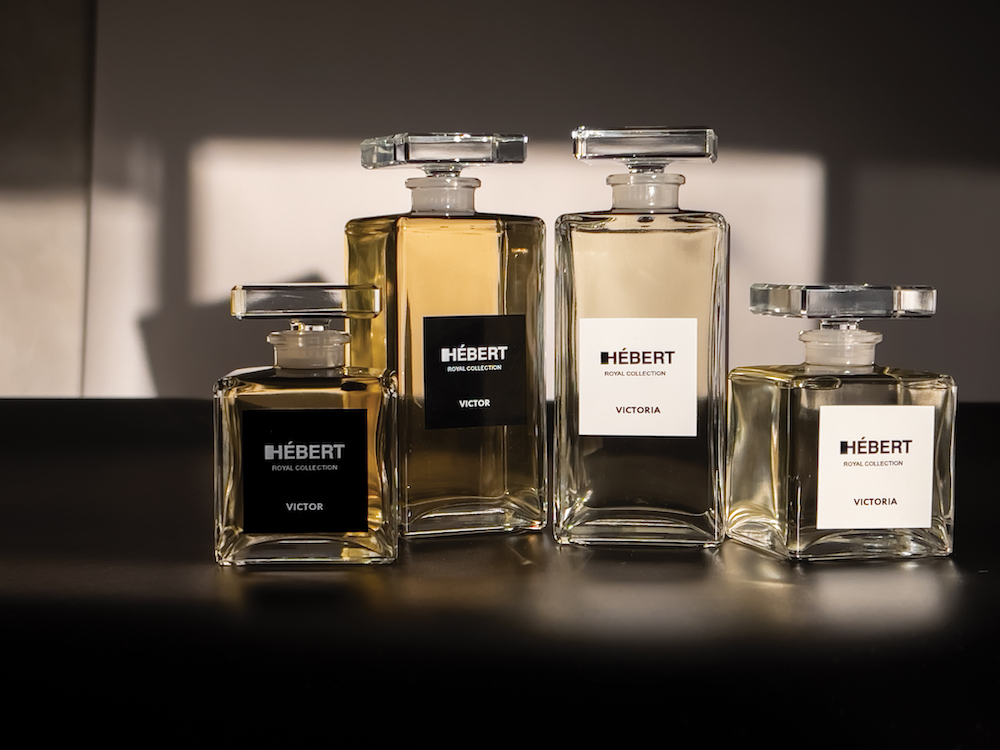 Very fun fact: Hébert recently created allTRUEist's first capsule perfume collection, a trio inspired by Marcus's life. The first to launch is inspired by the magic of Sardinia and its Costa Smeralda (Emerald Coast), Marcus's most beloved vacation spot in the Mediterranean.
Montreal lifestyle brand BEDI  (formerly 457 ANEW) is another talented creator in Mar- cus's tight network. BEDI makes astoundingly cool conversation-starters, like a bomber built from premium vegan insulation and a buckle detail from what else but recycled Air Canada seatbelts?!
"Every time you wear it, you'll tell a story. And when there's thought that went into buying it, you'll treasure it forever," Marcus says, staring off wistfully, a flash of forever beaming off his inspired brow …
For more on this incredibly cool purveyor of good fashion, check out @maison_alltrueist, allreuist.com, and pay a rewarding visit to Les Archivistes co-op boutique. You'll be so glad you did …