How do Canadians stay warm in such a cold country? They just keep moving! How they move is another matter altogether. In some cases, Canadians are even leading movements, whether it's the motion itself, the clothes we move in, or the things that measure every move we make.
The proof is in these workouts, sports, and technologies that were made possible in this great arctic land. There's something undeniably Canadian about everything we rounded up for this special Canada-themed edition. Enjoy!
Kite-skiing in the Northwest Territories
Imagine water-skiing, but the water's frozen, and instead of a motorboat pulling you forward, you're attached to a kite. Now imagine doing it way up north, on Great Slave Lake near Yellowknife. Cap off that mental picture with serene white surroundings, and nothing but the sound of the wind guiding your kite. You can even take a literal leap and be airborne for a few blessed moments. When you're done, find a cozy après-ski , ideally by a fire, and enjoy the enviable view of the Aurora. spectacularnwt.com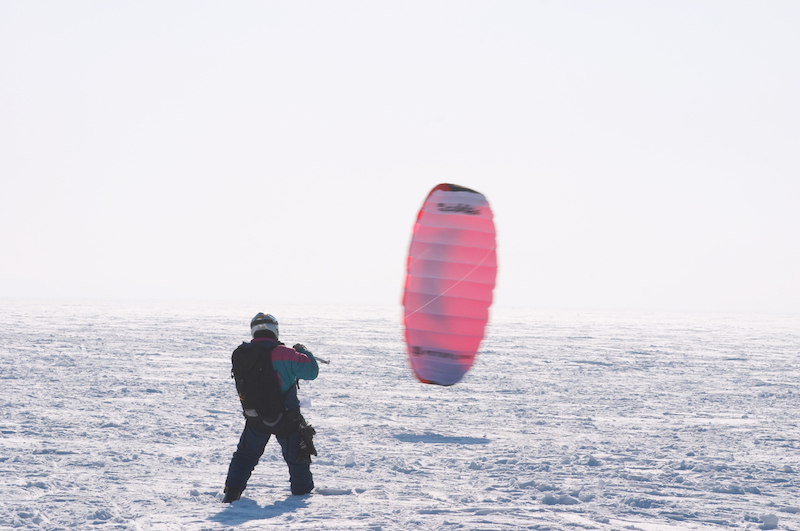 Montreal-made Aurum Activewear
Montrealers love to mix up their workouts, whether it's outside dragon boating on the Lachine Canal and hiking up Mount Royal, or indoors getting their SoulCycle sweat on at b.cycle, or Spin Énergie (founded by Gilmore Girls' Yanic Truesdale). They're also unregenerate fashionistas. So it was just a matter of time before the two worlds conspired to create Montreal-based Aurum, a smart ladies' activewear company founded by Claudia Burke-Cytrynbaum, Jordan Grover Pinchuk, and Natalie Azzouz. The line includes tops, bras, leggings, bodysuits and leotards, but what makes it special is the comfortable two-ply fabric that absorbs moisture away from the body, and dries quickly on the surface. This leaves the exerciser feeling fresh during her workout, without the weight of perspiration-drenched clothing. Did I mention that they look super cute? aurumactivewear.com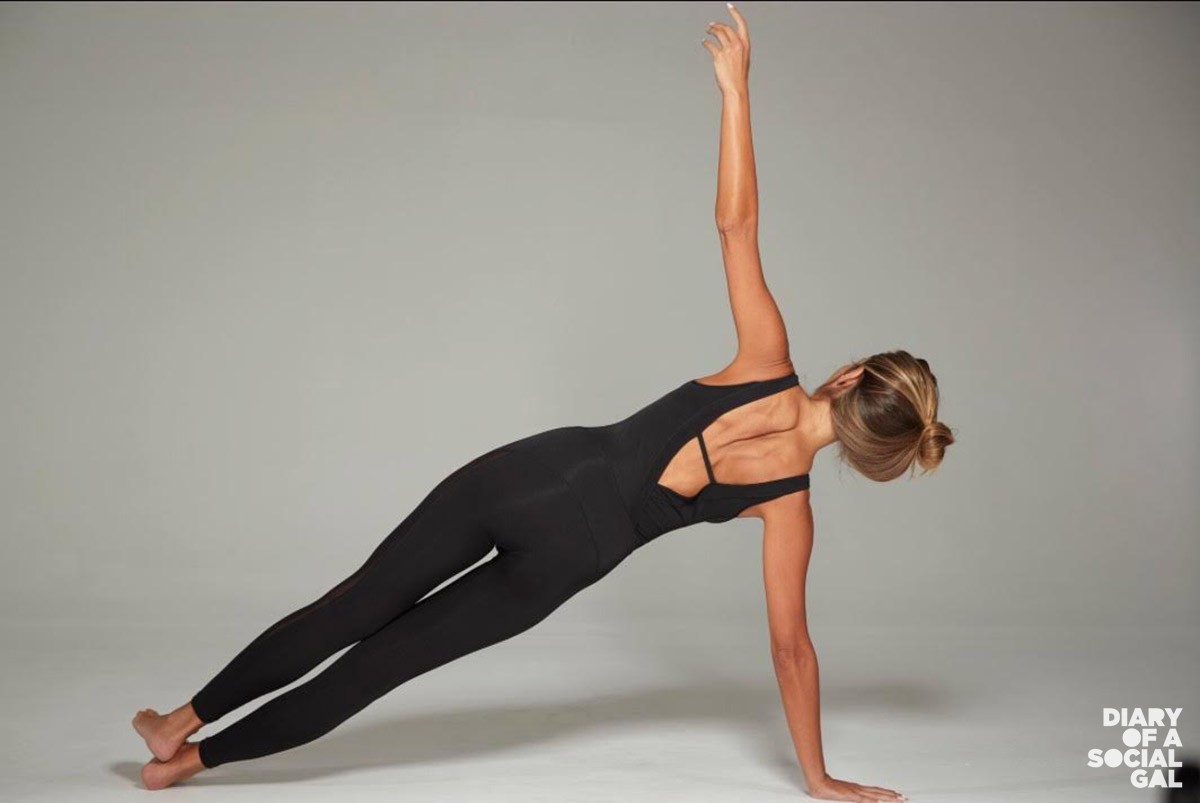 SUP Yoga in Tofino
It's hardly a secret that Tofino offers some of the most picturesque surfing opportunities in the country, but it should surprise no one that British Columbians were eager to give this coast a spiritual spin with stand-up paddleboard (SUP) yoga. The workout consists of yoga poses while balancing yourself on a floating (and teetering) paddleboard. While Tofino Yoga swears that all yogi levels can pull it off, novices should give it a go if only to brag about having technically gone boarding in the Pacific. tofinoyoga.com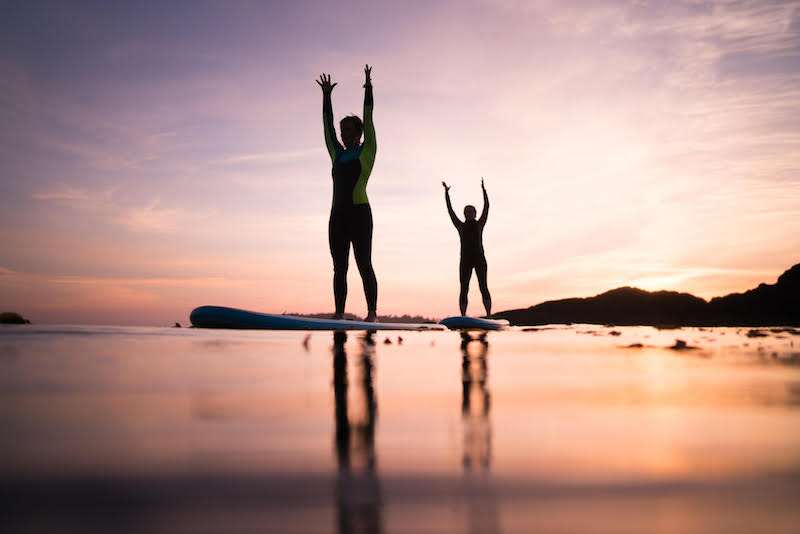 Kinduct Technologies from Halifax
From its inconspicuous Haligonian perch, Kinduct Technologies dared to ask the question: can data optimize an athlete's performance? The answer is all kinds of yes. The problem they initially set out to solve was one of too much data that wasn't being used for anything constructive. Kinduct's platform doesn't just measure data accrued from an athlete's performance; it also helps trainers and coaches zero in on the information and metrics that matter, while allowing them to observe patterns, predict outcomes, and create more productive training sessions. The platform can use the data it collects to better understand what made a performance especially strong, or what might have led to an injury. This all explains why professional sports teams like the Toronto Blue Jays and the New York Rangers have turned to Kinduct to up their game. kinduct.com
Freedom Functional Fitness in Saskatoon
Functional fitness is not new, but building a 19,000-square-foot gym for it might be. Freedom Functional Fitness is a lofty space near Saskatoon's business district that makes it easy to facilitate the large variety of movements required in an average functional workout, especially if a group is involved. Designed to exercise multiple muscle groups and joints, functional fitness will often mimic moves that you might perform in everyday life, and combine them with weights and other gym tools. To complement its main draw, Freedom also added a multi-pitch rock climbing wall, a yoga studio, a spin room, and a large infrared sauna, while adding nutrition and massage services for good measure. freedomsaskatoon.com
Wearable tech for horses, via Ontario
At this point, the fitness marketplace is absolutely saturated with technology that tracks a human's pulse, steps and speed, but until SeeHorse came along, it hadn't occurred to anyone that animals might need the same. Created by a company of the same name and based in Cambridge, ON, the SeeHorse monitor is wearable tech made especially for horses. It functions as a thermometer, while also measuring the horse's heart rate, breathing, activities (steps, calories, etc.), and storing the data for its equestrian caretakers. It makes horseback riding just a little better for both the horses and their humans. seehorse.ca
Biking through Alberta's Icefields Parkway
Few Canadian sites are as breathtaking as the Rockies. These massive jagged mountains begin in New Mexico and end in northern British Columbia. Within the portion that overlaps with Alberta is the Icefields Parkway, a 232-km stretch of road that connects Banff with Jasper. It lends itself fairly naturally to a road trip, but the adventurous among us will want to experience it with the immediacy and intensity of biking. The Icefields Parkway is built along valleys of the mountain range, and the roads are smooth and well maintained, so the ride itself is pleasant. But the journey will peak each time bikers make a stop, be it to explore the Athabasca Glacier, to hike up Mount Edith Cavell, or to visit any one of the clear emerald lakes in the area. Every turn will leave you agape, while your quads and glutes get all the benefits. Need a swish destination to reward yourself for the journey? The sprawling lakeside Fairmont Jasper Park Lodge can help with that. icefieldsparkway.com, fairmont.com/jasper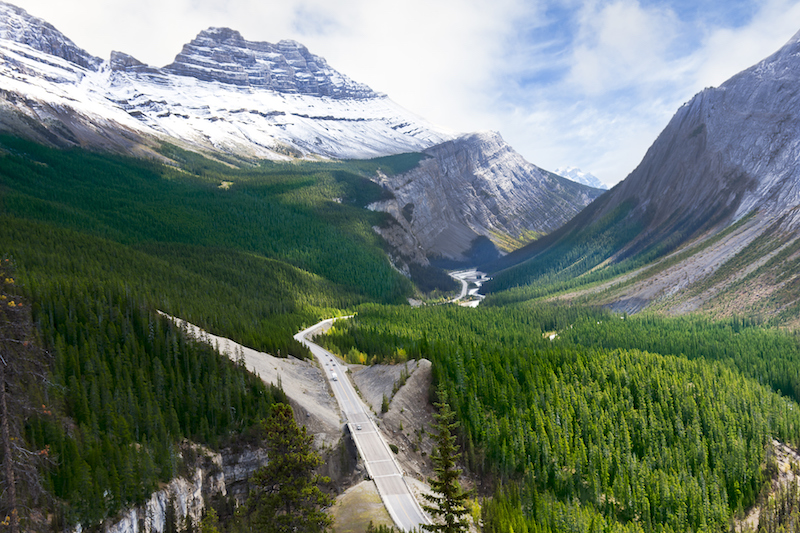 Newfoundland hiking
You might have expected me to save the hiking blurb for the Rockies as well, but some of the country's best hiking spots are actually on another rock: Newfoundland. There are countless trails that range from coastal to bushy (sometimes a bit of both), but climbing to the 806-metre summit of Gros Morne Mountain might be the ultimate payoff. From its at top, you can see Bonne Bay and Ten Mile Pond. On the east side of Newfoundland is Fogo Island, which is rife with hiking and walking trails on its decidedly stony surface. A perfect place to rest is the Fogo Island Inn, a hotel with a unique design owed to local architect Todd Saunders. Gwyneth Paltrow even saw t to Instagram about it. pc.gc.ca/en/pn-np/nl/grosmorne fogoislandinn.com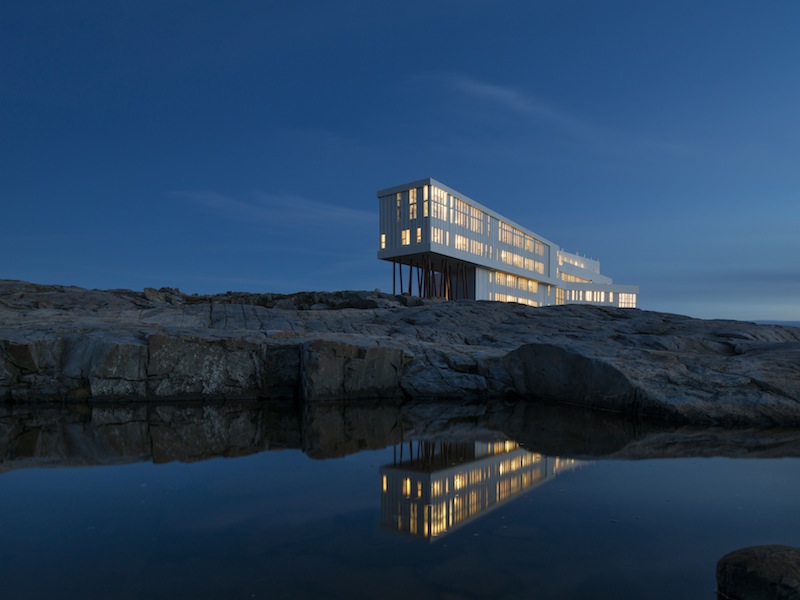 Clearly, when it comes to fitness, Canadians are moving in the right direction(s).