SHE TALKS THE TOK, HITS THE BEST CATWALKS AND SHOWS US WHY AGE IS COMPLETELY IRRELEVANT ON THE G.O.A.T. METER 
There are some people along the journey who just make IMPACT. Whatever they do, the "magic" — the largely indescribable "IT" factor — just courses through them as effortlessly as breath, leaving places and spaces lucky enough to be graced by their "grand entrancing" with a residual energy so pure and imagination-re- plenishing it makes you want to bottle and sell it (be scared, Red Bull).
Montreal-born Carla Rockmore is one of those rare stars.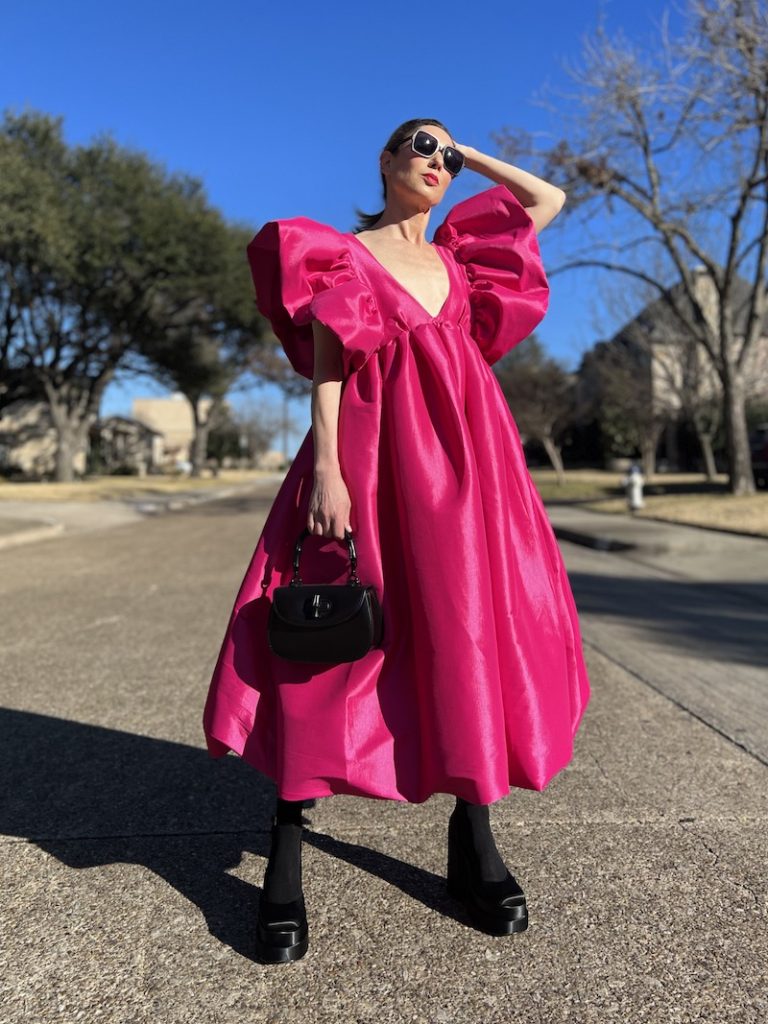 From the moment we first crossed paths in our off-to-the-races 20s at what was then the see- and-be-scene of the moment — Di Salvio's — I knew I'd fallen upon one of the special ones. Born to blend and beige she was not.
As masses of wonderfully coquette curls danced around that angelic face, eyes sparkled at diamond level and she flashed a SUPER- WATT grin, I immediately — despite having not yet said a proper hello — knew this goddess, however jeune, was going to make impact …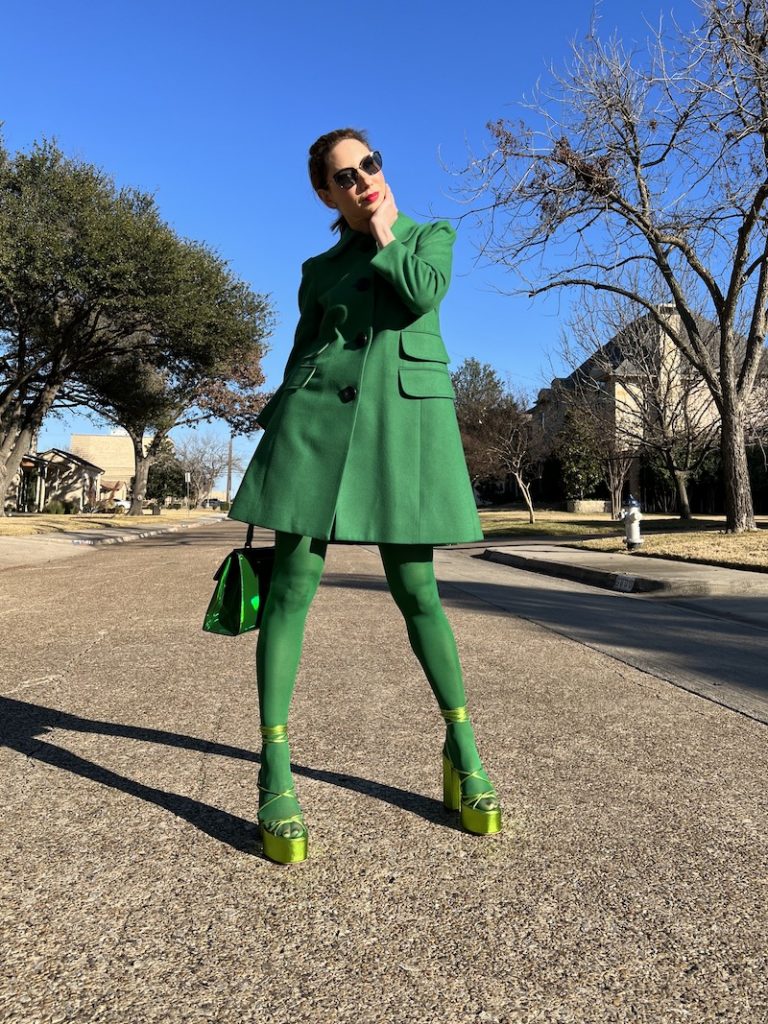 FAST FORWARD TO THE POWER OF NOW
And has she ever, times a trillion.
If you're even remotely interested in the intersection of fashion X social media – especially of the TikTok variety (which grew exponentially during lockdown life, offering billions much-needed dazzle and distraction) — and/or keep track of Montrealers making impressions across the map, digitally and IRL, you may well have already crossed cyberpaths with this now bona fide ROCK star, who literally blasted through the stylosphere during the pandemic like the sartorially expert Carla Comet she was born to be …
After posting videos on her Instagram and You-Tube platforms for about a year, in April 2021 Carla's son suggested she expand her horizons to TikTok, which she did with a video called How to Look Cool on a Cool Night Out.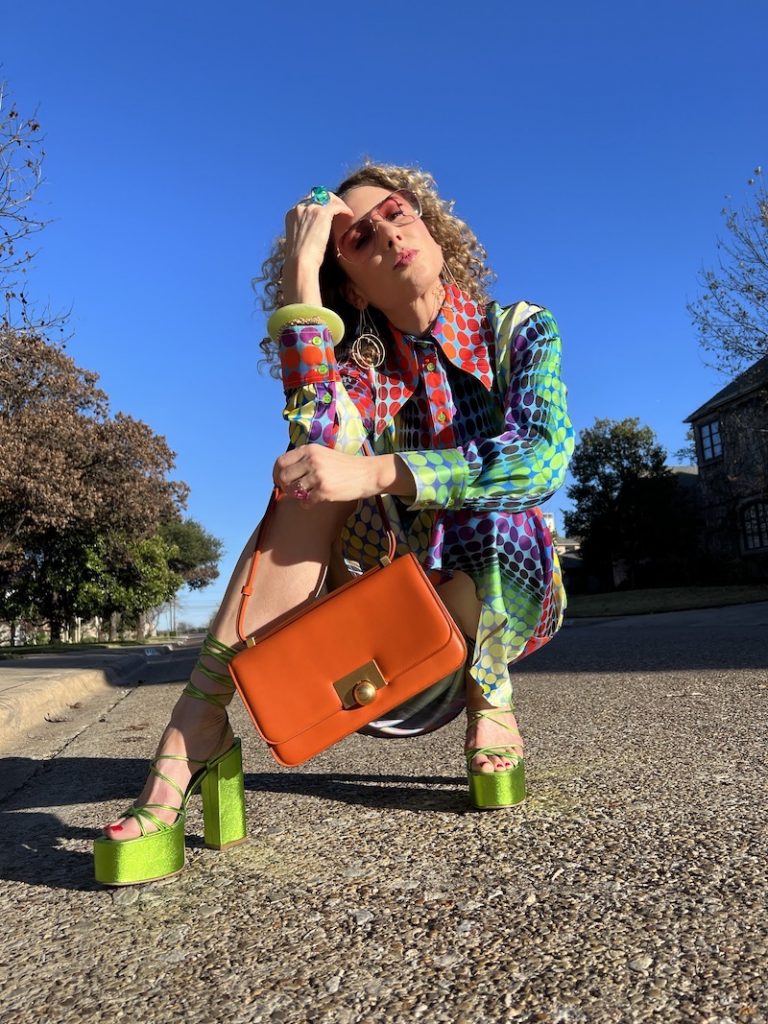 The rest, as they say, is history, as Carla and crew watched the numbers explode, leaping from 91 to a cool quarter-million followers in just one week.
Today, the digits are in the millions and still rising rapidly across all platforms, including Insta- gram and Facebook, as are the coveted invites to the most prestigious runways and fashion events on the planet (think front-row seating at NYFW with the likes of Carolina Herrera).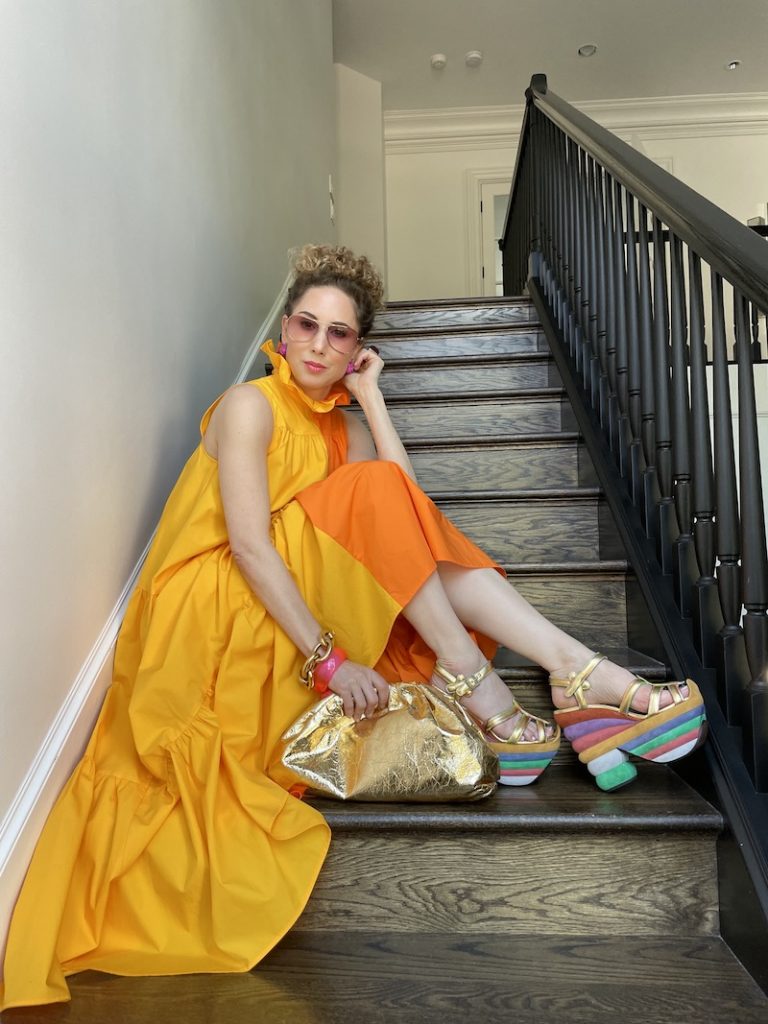 There are also countless other opportunities manifesting, including collabs with Kate Spade and Farfetch, coverage in toppest-tier style publications/bibles like Vogue and WWD, as well as an Amazon fashion line of her own and the long-awaited launch of her jewellery range this spring (for more on that front, see "The Journey" below).
WHY WE CAN'T GET ENOUGH
Broadcasting Carrie B. style from an equally ogle-worthy closet (hers is on two floors, replete with winding staircase), Carla brings new meaning to "infotainment," especially if fashion is your bliss, as it is to so many of us in world social media.
Armed with a spectacular knowledge of fashion history, designers and trends (astrology too), the longtime stylist, jewellery and clothing designer, and all-out fashionality shares a ton of relatable tips and tricks on the daily for people of all ages and body types, delivering each memorable morsel with signature humour and pure Carlagy.
Refreshing, too, is her complete down-to-earth-ness (she's exactly the same Carla on and off the platform) and very open relationship with styling and fashion. There are no rules or cat- egories for this Gemini gem, as she merrily pairs high and low pieces and alters her look from day to day depending on her mood and mindset, simultaneously delivering the message to the rest of us that "no one does us better than us, so why not just embrace our individualism and have fun with it?"
Amen to that!
THE JOURNEY
Though inspired from a young age to take to the stage, naturally inclined Carla shied away, choosing instead to head to Ryerson Polytechnic in Toronto to pursue a career in fashion merchandising and design, a move that also made boatloads of sense at the time given her astonishing sense of style from a tender age and keen knack for incorporating statement pieces, especially of the accessory variety.
A year before she would have graduated, the ambitious creator with a yen for 1960s and '70s references à la Studio 54 and Bowie, as well as fabulously funny dames of that era, including Lucille Ball and Carol Burnett, set her sights on Europe. Of course she did. Rockmore had way more to rock …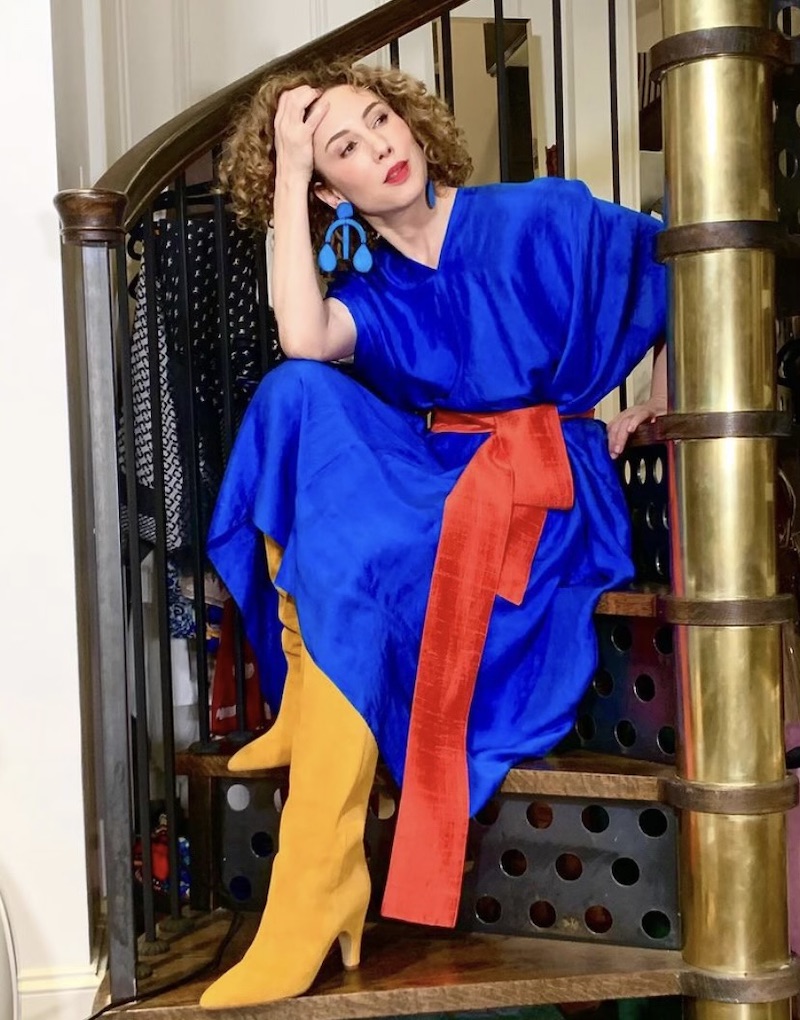 It was on that side of the pond that she fell madly, deeply for Amsterdam, settling in for three years at the house of Puck & Hans, sponging up all kinds of good inspiration and practical know-how — before returning home to work in the Chabanel garment district.
Still, "more" was calling, and the young designer soon launched her own range, Joan of Arc, largely inspired by the city's early-1990s mix of luxe nightclubs and well-done vintage haunts, many of which lived their magic on famed Saint-Laurent Boulevard.
"Montreal really got under my skin and fired up a distinctive vision and sense of aesthetics that continues to inspire to this day," she confides. "It's honestly been an ongoing challenge to find that level of 'dressing' elsewhere, despite the hunt!" she adds with a still contagious laugh.
Next up, it was back to Toronto, before ultimately making Dallas home base with her hus- band and two sons. There she embraced yet another passion: jewellery design, travelling pre-pandemic to Jaipur, India, to create the Carla Rockmore Line, a compelling combination of semi-precious gems and daring shapes with a decidedly medieval sensibility.
Sadly, despite considerable collaboration over years with gifted artisans descended from jewellers of Rajasthani maharajahs (India remains an ongoing source of fascination for Rockmore), the line slated for launch just days before the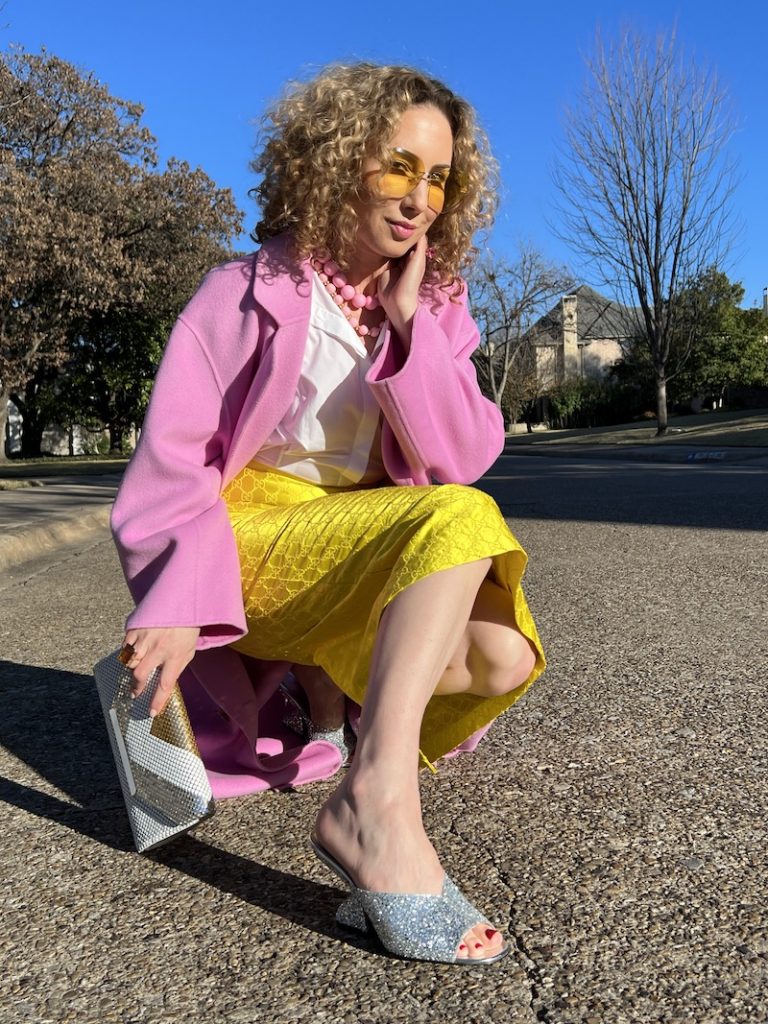 2020 lockdown was suddenly paused.
What's a brilliant multi-talent — who needs creativity the way the rest of us need oxygen — to do? Keep creating, of course …
And that, dear Social Gals and Gents, is how we have come to know the current incarnation of Carla Rockmore. With no viable alternative in world lockdown than to turn the camera on herself, she began to share treasures amassed over 30 years as well as a personality and vast range of knowledge that never ceases to bring smiles and style ..
For more on the sublime @CarlaRockmore, follow her everywhere and everywear.😉
Photography COURTESY OF CARLA ROCKMORE