Ever wish someone could just work out for you while you derive all the benefits? We're moving in that dreamy direction my like-minded friends, as this fascinating post by Diarysta OLIVIA COLLETTE for Diary Vol. 6 will show:      
Here's the thing: I want working out to evolve to the point where it does all the working out for me. We're not there yet, of course, but these latest finds strongly suggest that this is what fit tech is aspiring to as well. Built-in trainers, electric motivators, smart garments, and an app for just about all of it: this is 21st-century living, folks.
Athos
Can technology replace a personal trainer? It's highly unlikely, but if it could, Athos would be first in line to try. Athos' wearable technology is connected to a smartphone app, and together, they monitor your muscle effort and activation, balance, and heart rate using electromyography (EMG), which measures the muscles' electrical activity. A device called the Core is loaded into your Athos shirt or shorts, which then reads data from the biosignal sensors that are integrated into the garments. The biometric data is conveyed to your smartphone in real-time, and helps you improve your workout as you're doing it. Athos' intelligent clothing can be purchased online, and costs vary between $348 (women's workout capris) and $696 (men's shirt and shorts with two Cores).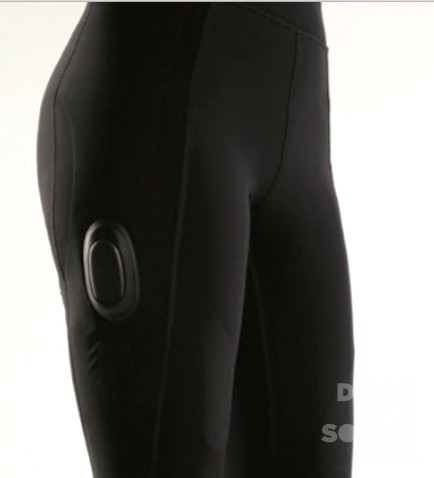 Lumo
Lumo develops wireless clip-on body sensors, like Lumo Run, which measures and provides biomechanic data while you run, and Lumo Lift, which corrects your posture. As part of its Run series, it's also created shorts and capris with conductive threading that communicates information to the sensor. The Run garments and sensor provide live feedback on your running form, while monitoring your cadence, braking, bounce, pelvic rotation, and pelvic drop. Though it's linked to a smartphone app, you can still run phone-free and receive feedback through headphones. The app also provides pre- and post-run exercises based on your running performance. A great gift idea for race chasers.
Sworkit
But what if you aren't a runner or a weight trainer? What if you just want to follow instructions and stick to a routine? The Sworkit smartphone and smartwatch app is on it, and it knows how to make it all about you. The best cut of all: no equipment required. You can customize your workouts to last anywhere between five to 60 minutes, and they include strength, cardio, yoga, Pilates, and stretching exercises. You can also personalize the sessions to make them better suited to what you like, or things you need to work on. The exercises also vary in impact as you become more agile and fit, and the premium version gives you access to on-call trainers who can answer your questions personally. Got kids? Sworkit has an app just for them too.
UP2 Fitness Tracker
Sick of hearing about Fitbit? Me too. But it's nearly impossible to write a fitness technology list without coming across it a few (hundred) times. Then, in my search, the UP2 emerged. It does more, it knows more, and it looks better. To the untrained eye, it's a stylish bracelet. To the fit, it's a tracker that knows when you sleep, eat, and engage in physical activity, all while making recommendations on what you should do next (like, say, take a brisk walk). Its battery life spans a whopping 10 days on a single-charge, and it can sync up to your smartphone wirelessly through Bluetooth, so your data is always available. It's compatible with most Android and iOS devices, and it comes in various colours.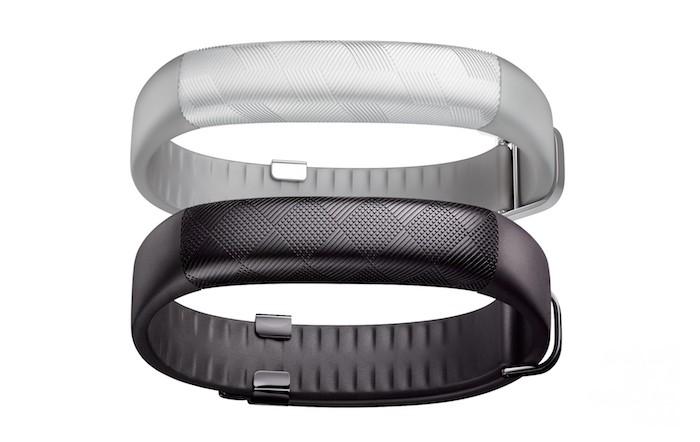 jawbone.com/fitness-tracker/up2
PRAMA
Training to a video game's been done before, but only PAVIGYM had the ambition to actually place you inside one as you work out. Based in sunny Alicante, Spain, the software company developed a totally unique interactive fitness platform that's been implemented in gyms worldwide, including LifeFitness and TRX facilities. Laid out on the floor and walls, the PRAMA platform has several markings – squares, circles, etc. – that light up with an integrated LED system to prompt specific movements in your high-intensity workout. The program can be operated from smartphones, and PRAMA also has cloud capacity that allows gym members and trainers to connect from anywhere in the world. Despite looking like it's straight out of Tron, it delivers on the tech.
Equinox Tier X
Not satisfied to have one of the most expensive gym memberships out there at $26,000 per year, Equinox decided to turn its personal training up a notch (or 26,000). In August 2016, it rolled out its Tier X program, a "high performance lifestyle management" program. And just what does that mean? It starts with setting the electronics aside and focusing on the science of an incredibly complex computer called the human body. It entails harsh, seemingly impossible exercises like soaring out of three feet of water onto a platform in one leap, following that up with depth jumps, and doing one-armed push-ups while lifting a free weight with your "free" arm to cool down. If you're willing to stretch yourself to the very limit of tolerability, Equinox personal training just might be worth the investment, if for no other reason than those swanky locker rooms.
SmartMat
I suppose it was only a matter of time before yoga mats started to talk back. The SmartMat is probably the only thing on the planet that works so hard while it just lays there. It senses you the moment you strike your first pose, and while it measures your alignment, it gives you feedback on your posture in real-time via a linked smartphone app. A stand is integrated into the mat to prop up your mobile device during your stretch, but before it gets there, it likes to get to know you with an initial calibration session. Kind of like a first date, but with your yoga mat, and without the crushing disappointment of Tinder. Oh, and SmartMat is totally cool with hot yoga.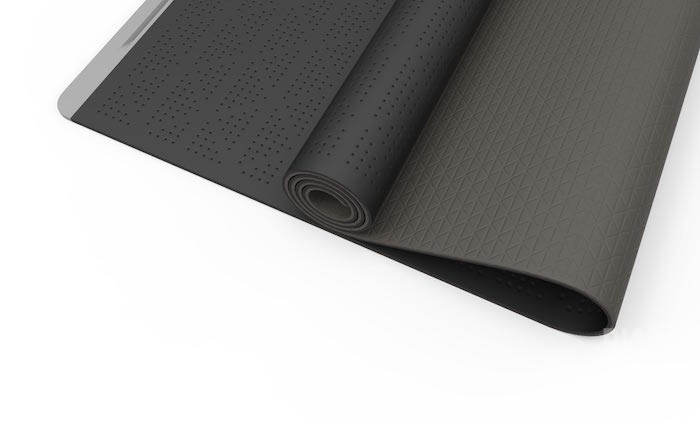 smartmat.com