When I started this series a few weeks back, driven by an unnamed force within to share some of the AHA moments and life lessons that have accrued since the pandemic first toppled our lives almost a year ago, I came clean about my previous addiction to MORE, but that was largely in the context of our menacing little hand extension, aka the "way too Smart Phone."
Truth be told this addiction to MORE had insidiously infected all aspects of my life (and yes, infected is the perfect descriptive for this very real and dangerous "Stuff Disease").  I just couldn't get enough of well, everything! The latest sexy trend in flares? Had to have them! The next big thing in beauty tech? I'll take two! The healthy drink that shrinks you four dress sizes in a month? Oh yeah! The at-home version of an infrared sauna? Bring it! The outdoor firepit that everyone's raving about? Deliver it NOW!
Heck, I was a Jeff Bezos fantasy shmuck come true. There were more trucks dropping off boxes at my door than people craving to get their freedom back (and we all know there were – and are – legions of us on that front). At any given moment, my doorbell sounded like a symphony of day bells as the familiar boxes lined up outside the door, waiting for me to attack them with gusto, unveiling the latest, greatest, whatever …
Meantime, there were dozens of bags downstairs, all packed up with items to toss and give away. Did it not dawn on me that there was something seriously wrong with this picture?! While I was desperately seeking to keep things clean and tidy, there was a never-ending stream of replacements, most of which would also inevitably be packaged up and shipped out in time.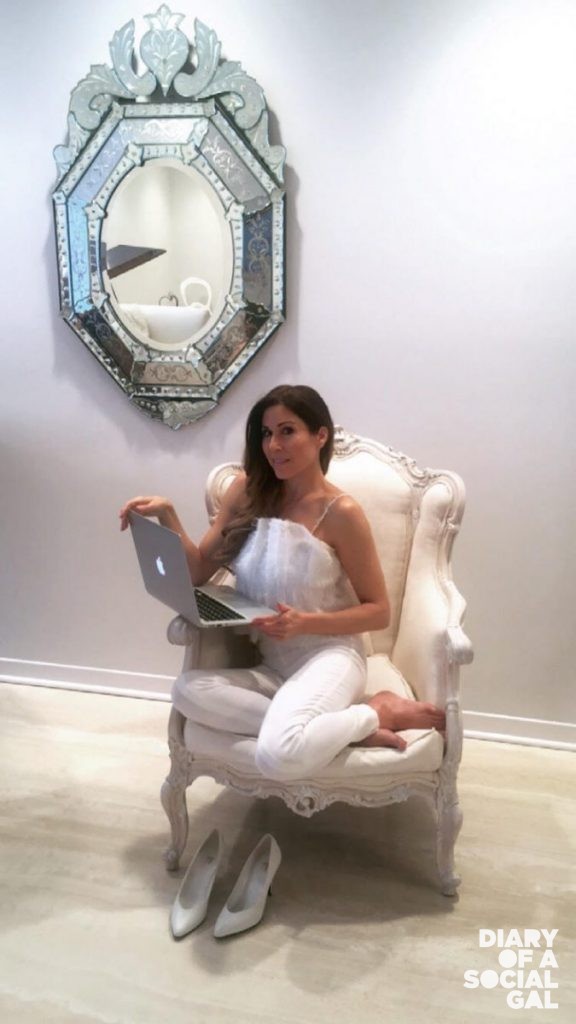 Enter Life Lesson 3 (the one that crept in with the gift of unexpected but profoundly necessary time for reflection in world pandemic):  I was indeed that aforementioned "stuff junkie", consumer's dream, but the kicker was the pileup of stuff and seemingly incessant accumulation of material things weren't making me happy. Like any addiction, the fix (high, whatever you want to call it in junkie speak) only lasted for a brief moment, before the faux fulfillment faded away in a puff of hollow, replaced with a yearning for still more product pursuits.
Faced with the realization that there was a problem here, a rather big one, I did what every journalist does when panic sets in. I turned to research, desperate to find some enlightenment and, even better, some guidance and solutions.
Very fortuitously though, as is often the case per my spiritual readings (yes that lesson in awakening is coming soon lol!): When we focus on something and put it out in the universe, the energy tends to reflect back to us and that is precisely what happened in this instance. Suddenly, much to my delight, the resources and experts on point were popping up all over the place, many from one of quarantine's greatest allies: NETFLIX (Oh how I love thee, let me count the ways!)
First, there were those magnificent organizing wonders behind the beloved The Home Edit. Apparently heaven-sent, this quirky and entertaining power pair Clea Shearer and Joanna Teplin – who could do more for the soul of your home in a half-hour episode than most of us mere mortals could accomplish in a lifetime, showed me up close and personal – episode after transformative episode – exactly what I was dealing with as a hard-core hoarder and accumulator extraordinaire. The time had come to turn the corner, to confront the devastating state of my all-consuming consumer reality and begin the road to recovery with some good ol' purging. Power to that!
And they were not alone in this potent messaging. My bestie Netflix also served up another dynamo duo on this front: Joshua Fields Millburn and Ryan Nicodemus, the ingenious masters of minimalist living behind the equally epic: The Minimalists. After devouring their latest documentary Less Is Now and spending countless hours on their brilliant and forthcoming site TheMinimalists.com (also promptly ordering their bestselling books, Everything That Remains and Love People Use Things which were a fitting exception to the newly imposed ban on buying), it was clear as day that I had succumbed to a lifestyle that despite its PHD in excess, could only culminate in emptiness.
The solution, per the experts above, who had so magnanimously shared their journey to living fully minus the fullness lay in taking a hard look around and slowly but surely, ridding myself, and my surroundings, of all the superfluous items and stuff that really, truly, didn't inspire what yet another well-quoted genius in this space, Marie Kondo aptly called "sparking joy."
And so, in real time, I undertook the very essential but arduous and lengthy task of going though room after room, carefully boxing all the items to go (a novel concept in today's unboxing world lol!) that were no longer deemed worthy room – and life – mates. Buh-bye funny pink bear that spewed out witty repartee when her rotund tummy was squeezed (I'll be seeing ya!); farewell ugly nineties golf clock with the oversized numbers I thought was so vintage chic but upon closer scrutiny more closely resembled a weird troll.
Days of similar product partings turned into weeks, and weeks into months until one day, of late, shortly before penning this piece, I was close to done. How did it feel?
Kinda fabulous.
I was lighter, in both a literal and figurative sense. The hard work had paid off. There was now more space – and time – in my world for what – and who – truly mattered. In this now wonderfully uncluttered environment populated with just the indispensable items and meaningful possessions that I could finally see and find (a luxury unto itself!) the backdrop was set for the real-deal beautiful living: the experiences that make it all worthwhile: spending precious time in nature, contemplating its wonder and recharging via its purity; laughing for hours with a cherished group of friends dispersed round the globe via Zoom; embracing daily yoga and meditation; savoring the delicate aroma of the Asian stir fry feast I had only just mastered; enjoying a long hot bubble bath with an engrossing book and favorite glass of wine …
That said, don't get me completely wrong, my friends. While Zen Jenn is alive and thriving (amen to that!), I remain an ardent fan of glam, still worship at the altar of exceptionally good fashion, will always enjoy a solid beauty contraption and treatment, and do still periodically place orders on Amazon and other sites.
What has changed dramatically, reinforced daily by the new minimalist setting and pared down living, is the pace and mindset behind any new orders or acquisitions. Is it something I truly want and need? Do other things in my midst not already address the same desires?
 Ultimately, it is this newfound awareness – and wariness – of the downside of "delivery living" and "stuff addiction" that is the greatest gift of all, forever reminding me that the best things in life cannot be bought …
 That's it for now friends. Hope you enjoyed this 3rd lesson. Please let me know your thoughts on point. I'd love to hear from you: [email protected]. And if this post was up your alley, do check out the previous lessons as well, the companion material on Instagram, and stay tuned for more, 17 to be exact! 😉