So, truth be told, it has not been easy to not fall prey to the over-the-top deliciously fantastical eye and -pink popping celluloid world of the planet's most famous doll … YES, Barbie.
I mean, not only were the slick pink promotional campaigns everywhere, inhabiting every possible media platform in our midst, but calling a spade a spade, that kind of dream escapism is especially addictive in a mixed-up polarized world like the one we find ourselves locked into in 2023 …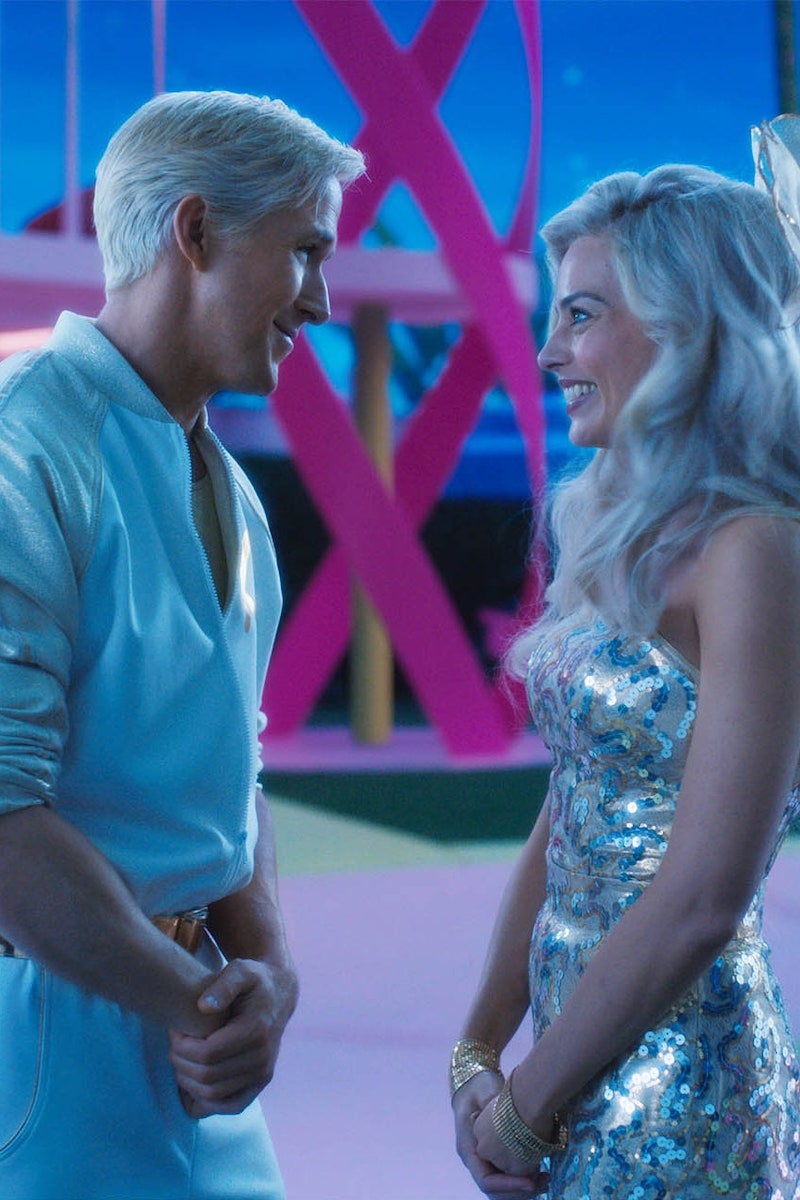 And so, it was against this backdrop, that  a smitten Social Gal named Jenn (yes yours truly) found herself left with no other viable option than to don the requisite chic rose garb worthy of the dollscape, and head straight to the luxury cinema on a cloudy Saturday for an indulgent viewing of the big screen Barbie phenomenon, replete with forbidden tub of buttered up popcorn and supersized pink Diet coke.
As for the expectations, they were exceeded in spades …
BARBIE WORLD
First, that ice-cream hue saturated Barbie paradise where the Barbie house of my childhood was put on steroids and transformed into the Barbie movie equivalent of Kylie Jenner's latest princess digs, alongside other elevated toy perks like the Barbie fabmobile, cut-out beaches awash in faux palms, crazy array of designer doll outfits, and next level gaggle of gorgeous Barbies and Kens. Is it even legal to girl and boy crush on inanimate objects? (Well, probably if they're real life move stars like Margot Robbie and Ryan Gosling!)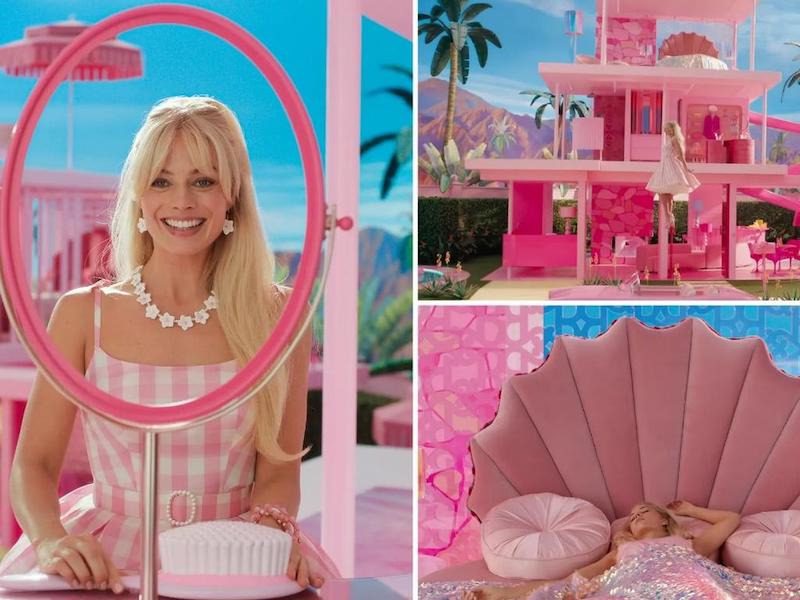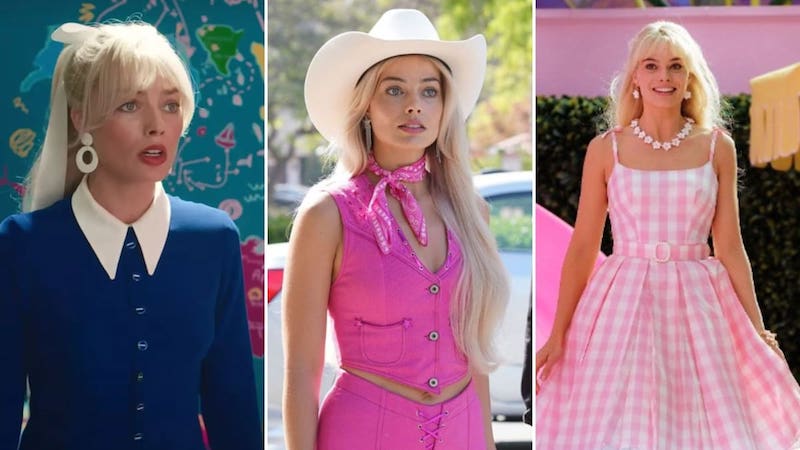 PERFECT PERFORMANCES
Which brings us to the next expectation exceeded- the acting. I mean, we would expect nothing less given the enormously talented cast led by the aforementioned two … and including Will Ferrell, Michael Cera, Emerald Fennell, Dua Lipa, Issa Rae, Jamie Demetriou, Dame Helen Mirren, Connor Swindells, Emma Mackey, Alexandra Shipp, Kate McKinnon, Ana Cruz Kayne, Ritu Arya, Nicola Coughlan, Hari Nef, Sharon Rooney, Kingsley Ben-Adir, Simu Liu, Scott Evans, Ncuti Gatwa, John Cena, America Ferrera, Ariana Greenblatt, Rhea Perlman, Ann Roth, Marisa Abela but WOW.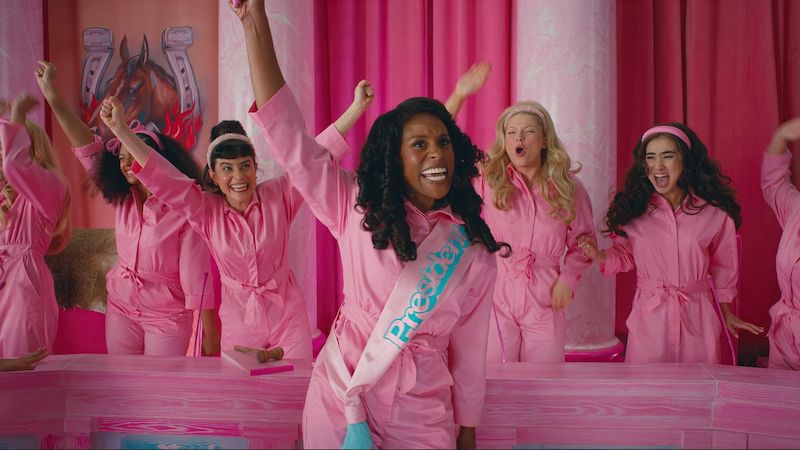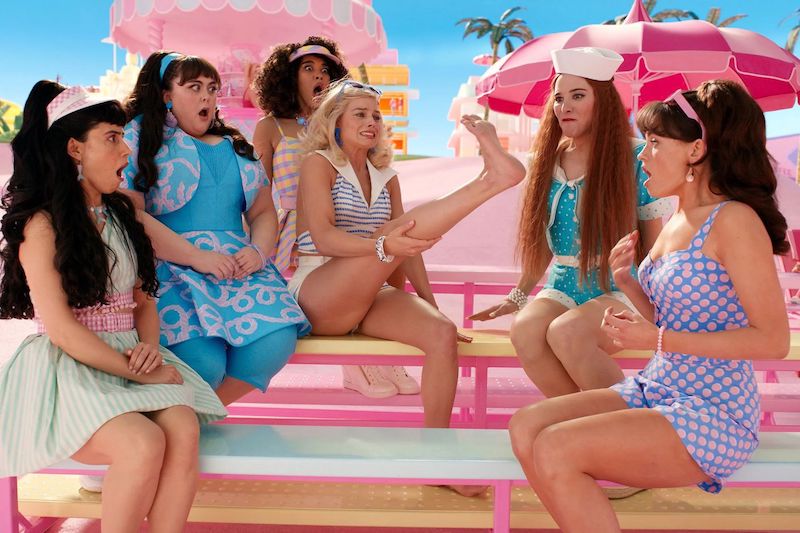 From the incredibly well-executed song and dance scenes to the make you well right up emotional exchanges, Barbies and Kens were believable across the board, eliciting tears and cheers from audiences across nations. Director extraordinaire Greta Gerwig and her dream team outdid their brilliant selves.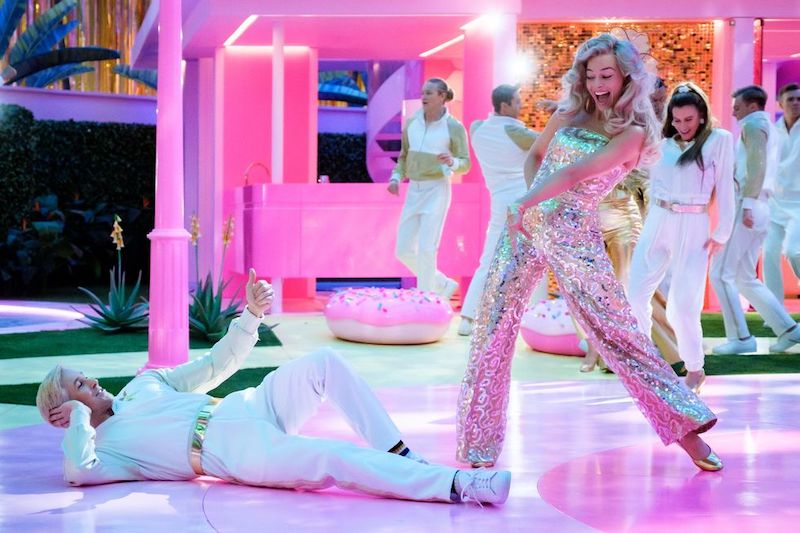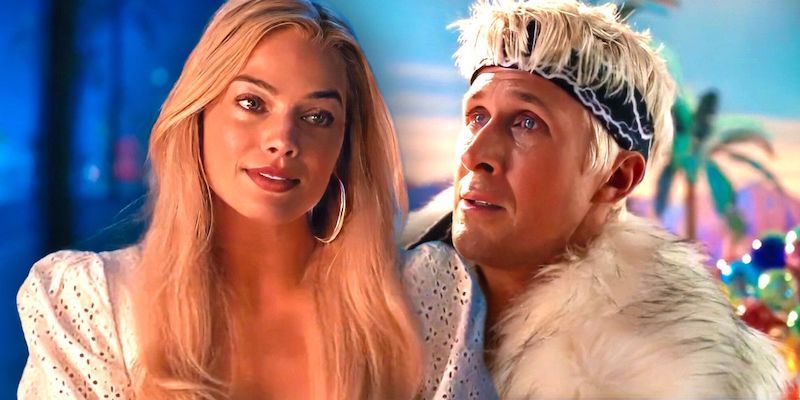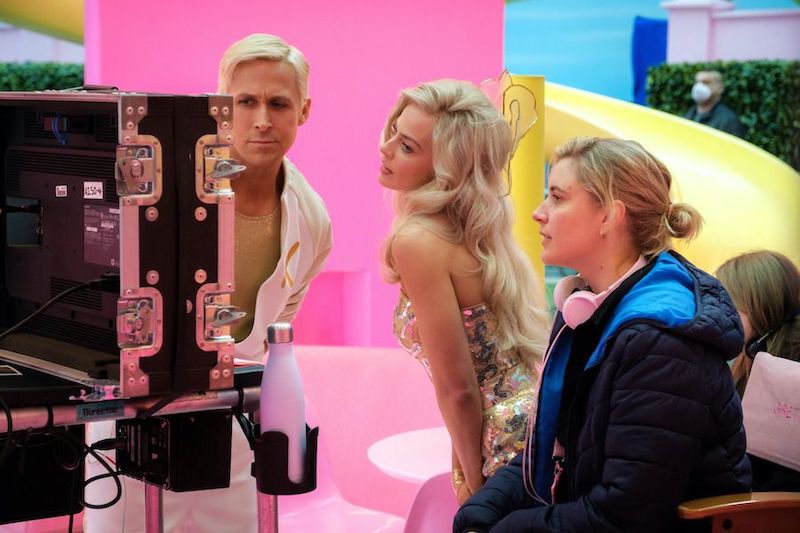 TOP TAKEAWAYS
Finally, this Barbie review (ode?!) would be wholly remiss without a salute to the many important messages it embodied for Barbies and Kens everywhere:
Barbies/ women are empowered, equal to men, and can do anything if they work hard enough and make it happen. Kens too.
Barbies/women should always go with their gut and their dreams.
Barbies/ women and Ken/men are, a la Oprah W., always enough in their own rights. Or ahem, in the case of Kens, Kenough.
Thanks for the much-needed escapism and solid dose of fabulousness & optimism, Barbie. You are queen forever and I/we love you.
Oops, one last thing: Did any of you Social Gals and Gents also have a burning desire to go for messy life-tinis with Weird Barbie too or is it just me?