It's pretty cold out there Social Gals and Gents, which has an uncanny way of sending us straight back to the sofa for some solid good chilling and thrilling. Accordingly, we have two fresh picks for your marathon Social Gal binges. Let us know what you think:
GINNY & GEORGIA
Truth be told it's hard not to fall in love with this incredibly smart, sassy and stylish mom daughter duo who remind us that family is everything and so worth fighting for. While the first season left us on a cliff-hanger, things pick right up where we left off in Season One with romances in full swing for both Ginny and Georgia. Also in full swing, all the drama, twist plots and fast talking Southern smart-speak we've come to love from the outspoken pair. In a nutshell, if down home real deal relationships are your thing, you want to tune in.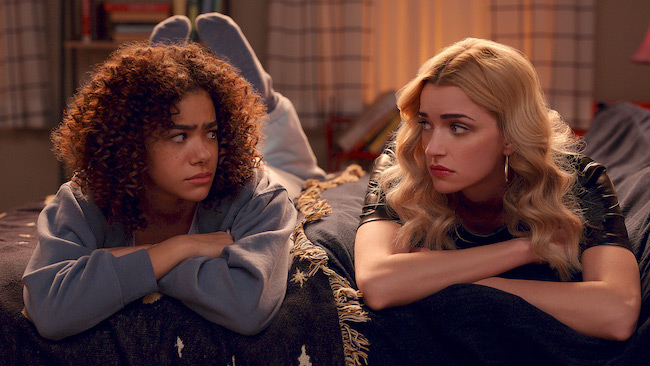 HARLEM
Though it's been hard to fall madly deeply for a foursome of onscreen gal-besties since the legendary standard-setting series for the genre came into our worlds in the nineties (yes, Sex And The City), there have been worthy contenders for our affections through the years like Girls and Insecure. One of the most recent gems on this front, HARLEM, returned for a second season on Prime, offering up a cast and script so spicy and seductive, you can't help but surrender to their charms and binge, binge, binge. SATC, take that!