The coveted Hermes Birkin, mother of all handbags, recently sold for a record-breaking price. Yet the buyer won't be able to touch the meticulously cut leather or admire the shimmering hardware after they leave the boutique. In fact, the buyer will never touch the bag at all, because the €40,000 purchase was in the form of a non-fungible token (aka NFT).
For those who have yet to foray into the world of cryptocurrency, suffice to say the bag is actually an image of the coveted original, created by a digital artist, and paid for with Ethereum, a type of digital money. It's one of the many shopping experiences one can have in the burgeoning, exclusively digital retail scene picking up speed in an alternate universe.
This universe, coined the metaverse, is a world in which we may all soon find ourselves immersed. From rendezvous with colleagues to shopping your favourite brands, these digital spaces are angling to rival many of today's most basic IRL activities. While these realities are still under construction, early signs of what's to come have already been revealed, and the trendsetters involved, armed with vivid imaginations and digital code, are spinning up a fascinating new frontier
DIGITAL REALITY, PHYSICAL WORLD
The pessimistic vision of this new world sees users confined to their homes, swapping the spark of an in-person meet-cute with cold headsets and pixelated avatars. However, a conversation with those creating metaverse experiences dispels the myth that these spaces keep humans apart.
"A lot of people are talking about the metaverse, and their reference is The Matrix," jokes Nicolas Roy, president and creative director at Montreal studio Dpt., where he and his team create curated virtual experiences. Their work includes early-metaverse projects like augmented- and virtual-reality (AR and VR) artinstallations or the creation of digital statues celebrating Montreal's local, unsung heroes. The monuments are invisible to the naked eye, to be enjoyed instead through AR, with the help of a cellphone.
"For us, the metaverse is not about putting on a headset and escaping the real world. It's about augmenting the real world with everything the virtual world has to offer. Using devices like your phone, which may one day be replaced by wearable tech like glasses, we can start augmenting public spaces to blend the digital world with the physical world."
PICK YOUR AVATAR, DON YOUR META-FIT
It's easy to enter metaverses — yes, plural, because different platforms have cultivated their own unique versions. The forerunners are Decentraland and Sandbox, both of which are simple to join. After sign-up comes creating your avatar, the digital version of yourself that other users will see and interact with. Pick from a selection of free outfits and accessories, or upgrade your proxy with custom digital garb, like the virtual couture designed by Daniella Loftus, whose subversively named brand This Outfit Does Not Exist is designed exclusively to be worn in the digital world.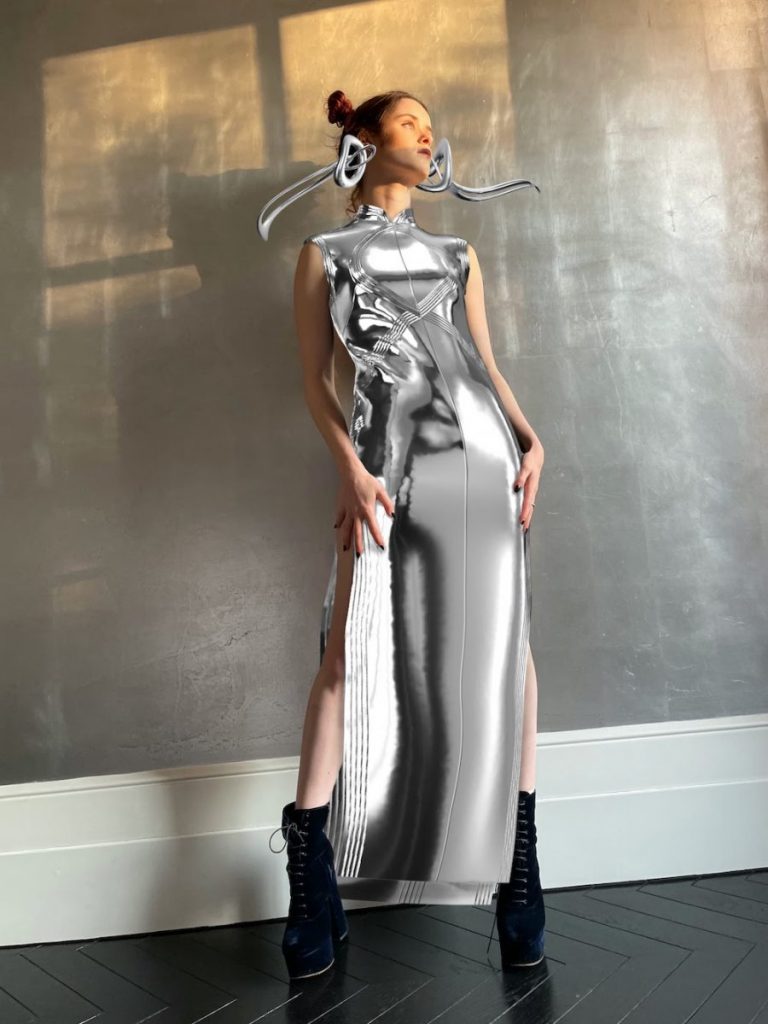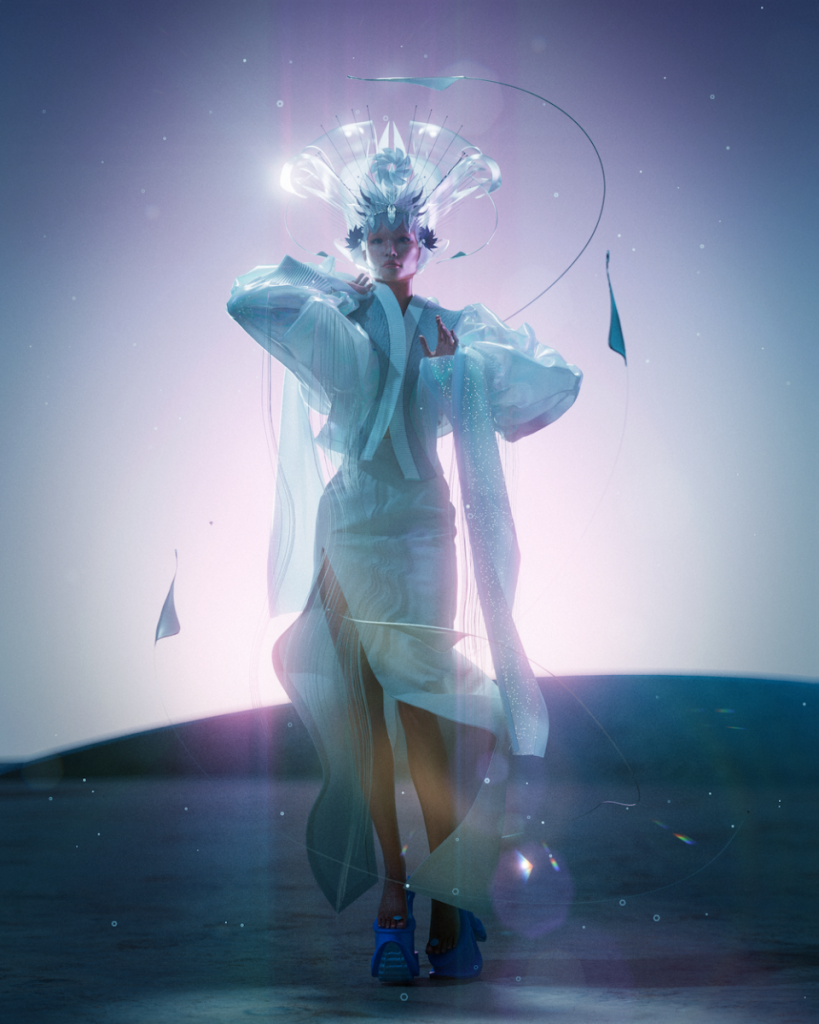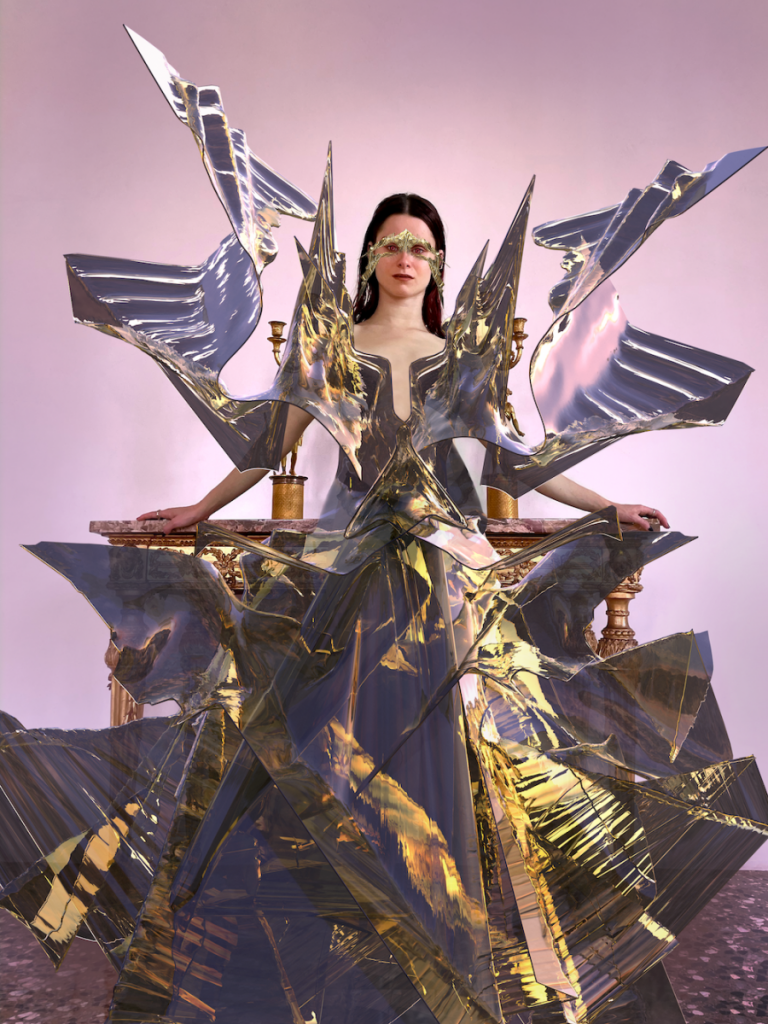 5 À 7 IN DECENTRALAND?
Once you're clothed, the metaverse is your oyster. You can stroll around in a video-game-like setting, where walking near another user makes it possible to chat. Amusingly, realworld wall- flowers are easily spotted in these spaces, too, hovering near the edges of the screen, careful not to move too close to fellow explorers, lest they get pulled into an awkward conversation with a digital stranger.
An exclusively digital sneaker, created by digital fashion house Fortuna: a group of designers operating at the intersection of technology and fashion.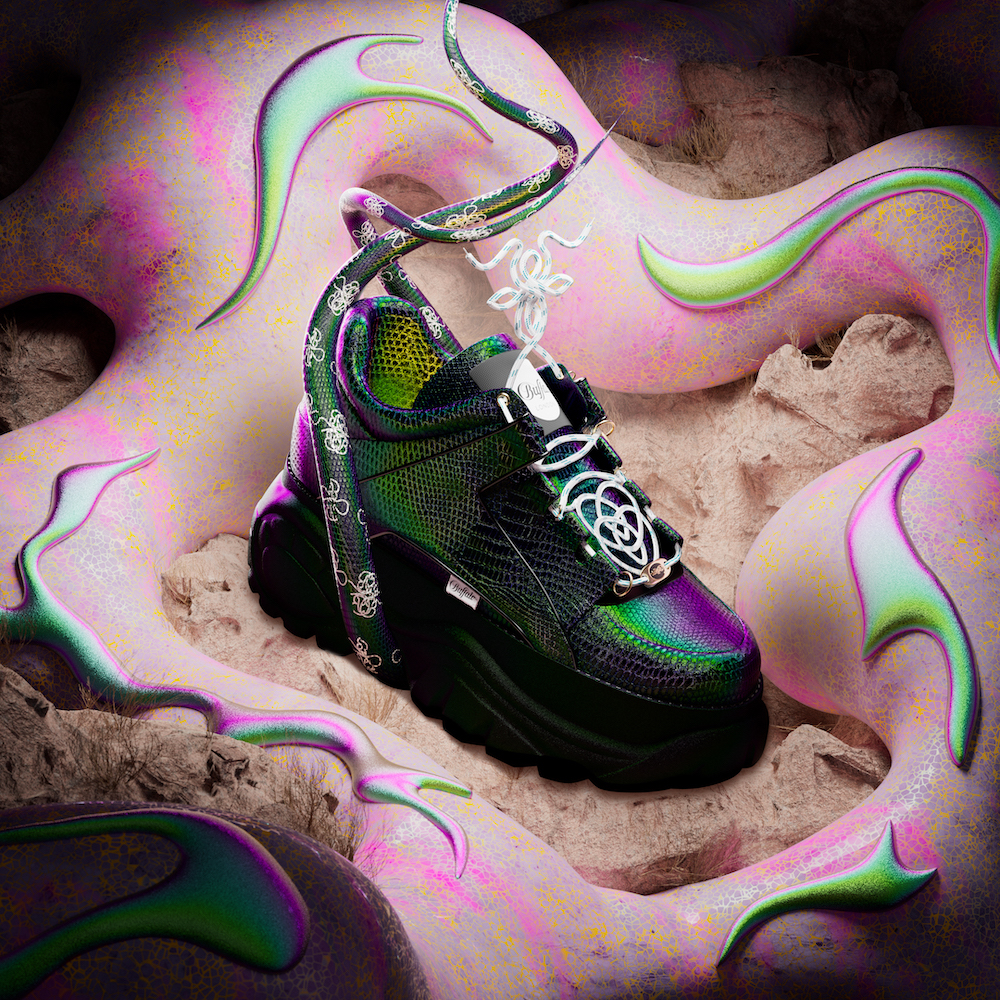 Those who love nightlife can have drinks at one of the many Decentraland bars. One features an octopus bartender, serving digital cocktails to patrons whose avatars are stand-ins for real-life bon vivants.
This may be the perfect setting for an after-work hangout, once your long day of meet- ings in your virtual office has finally come to a close. Companies have already started setting up shop in the metaverse, replicating their in-person spaces in digital form. Imagine a Zoom call merged with a video game, where your colleagues' avatars all sit around a virtual table, viewing a PowerPoint presentation on an animated screen in your digital meeting space. After work, log off and leave, or make your way to the growing number of festivals and art shows gaining traction behind the screen.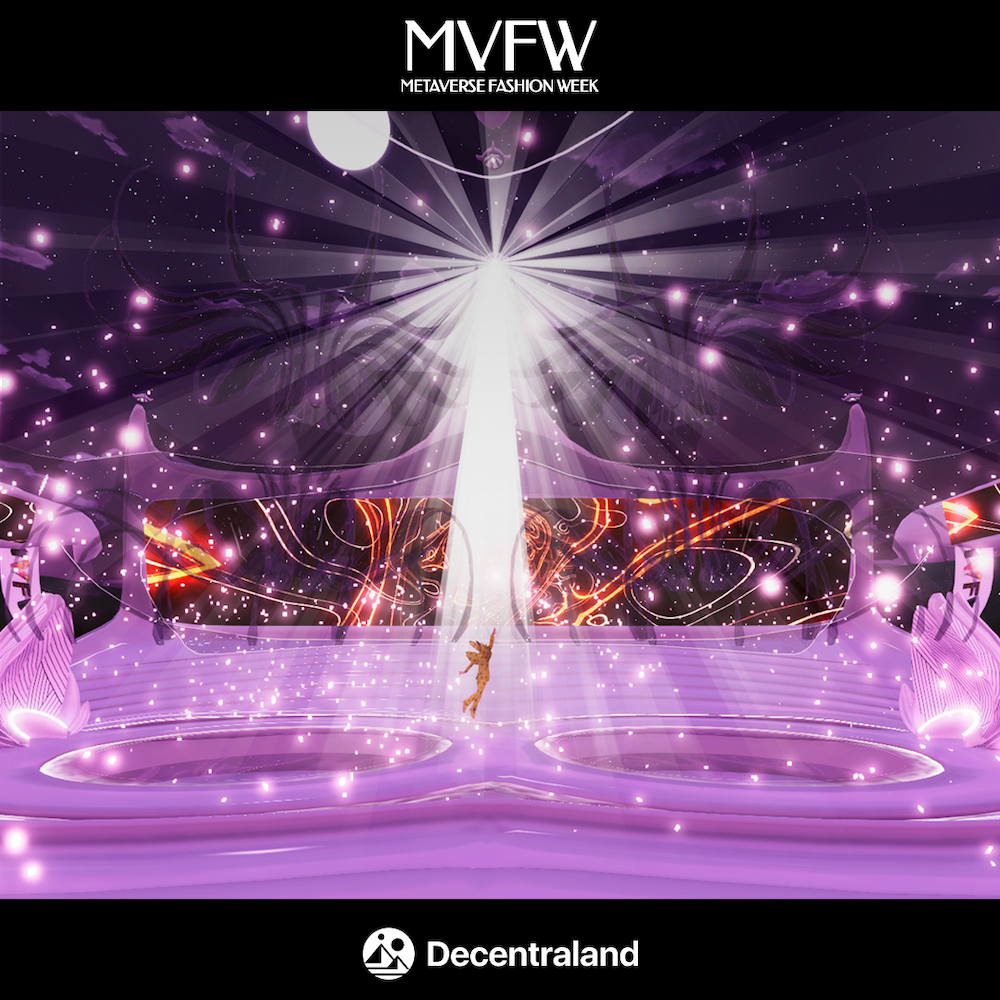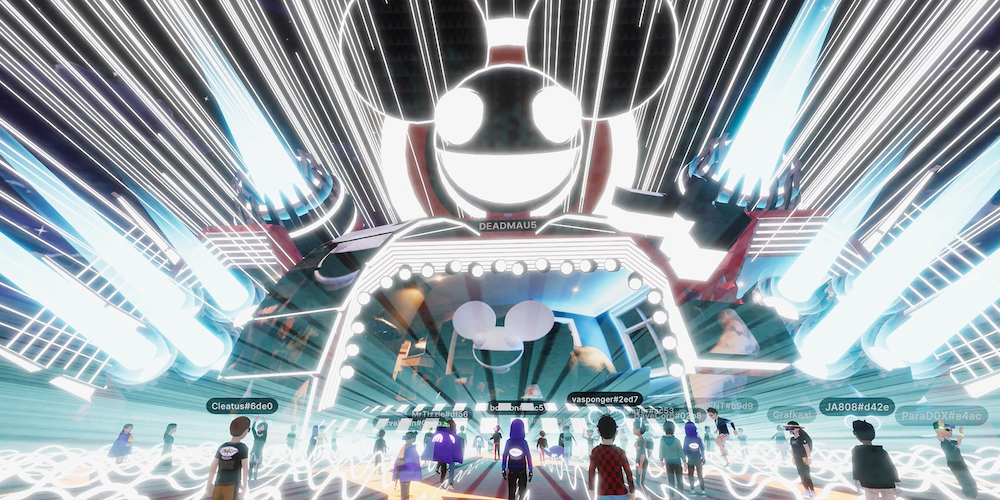 SPECULATORS, HEDGE YOUR BETS
Real estate prices across Canada have skyrocketed since the early days of the pandemic, and while metaverse real estate won't solve the housing crisis, some are betting that digital land will boost their investment portfolios. The retail high street on the Decentraland platform, called Fashion Street, has sold retail plots for upwards of $2 million. (Of course, the purchases are made in the cryptocurrency equivalent, a platform- specific money called MANA, which you can purchase and store via your crypto wallet.)
For more conservative speculators, options in the five-figure range are available too. Montreal mainstay Cosmos diner recently purchased a plot, with an eye to using digital real estate to leverage their in-person business. Decentraland diners will be able to browse their favourite greasy-spoon meals in the metaverse, order and pay using crypto, then have their orders prepared and delivered by a ghost kitchen in their neighbourhood.
Cosmos plans to partner with restaurants in cities across the country to bring Montrealers outside the city a little taste of home.
LOOKING AHEAD
If you're still feeling confused by what the metaverse really is, it's not necessarily a sign that you're behind the times. So much of this world is still under construction, it's hard to say for sure which early trends will have staying power, or what innovation lies ahead.
"A lot of cities are trying to find ways to have people interact differently with public spaces. Down the line, architecture might even be designed to accommodate more augmented and virtual reality. Imagine Times Square in New York City, but without the screens. You'd see all the billboards through tech-enabled eyewear instead," Roy says.
Aside from art shows and work drinks, metaverse spaces have the potential to help us understand the effects of our actions on the physical world.
"We're seeing a lot of demand to use this for social impact projects. Imagine being able to show the effects of climate change in your neighbourhood — like how a flash flood would look if it happened on your street, cars covered with water. It helps people better understand the importance of climate action when you can show them the effect instead of just telling them."
Every player, from artists, to corporations and even big cities, will have a hand in how this burgeoning world unfolds. Stay tuned.