Today, I'm so proud to share a post from one of my fave Diarystas, MARTINE ST-VICTOR, re: a recent girls' trip she took with a trio of her Social Sisters. It underscores why spending quality time with good friends is so soul replenishing and also gives some good insight into a chalet chic destination that has Social Gals and Gents written all over it … Enjoy!
THE POWER OF THE SISTERHOOD AND REPLENISHING RETREATS
For as long as I can remember, I've always said my biggest assets were my family and friends. I've been lucky: I have a cherished set of close friends, many of whom are men, on whom I lean, go to for counsel, learn from and often, work with. I wouldn't trade that dynamic for all the money in the world.
I also have a great set of girlfriends, spread all over the globe, of different ages and backgrounds, whose intelligence and experiences I benefit from every single day. They are forces of nature, really.
And then, there is my garde rapprochée: the three with whom I form a quartet. This year is our 10th official getaway, which is a retreat that doubles as oxygen for the four of us, a special time when we exhale and reset. I've often compared it to being in a Situation Room where Isabelle, Julie, Sophie and myself compare notes on work and play, evaluate the past months and share what our upcoming respective plans will be.
Along with the vacation I take with my family, it is from this bonding that I draw the most strength and inspiration. Everybody is busy or rather, everybody mismanages time. But these getaways from the concrete jungle are a reminder of what the fundamentals of life should be and how, really, with the right surroundings, you can achieve anything and everything.
In recent years, it's been a treat to see feminism and empowerment come back to a collective national and international conversation; women publicly supporting women, breaking and opening doors for each other. It's quite refreshing from the dog-eat-dog mentality of the 1990s and 2000s.
VERMONT'S OTHER BEST-KEPT SECRET
Until the 2016 U.S. Presidential election campaign, Vermont's best kept secret was Bernie Sanders. Once Burlington's Mayor, then state senator, Vermont's son now belongs to the world.
Today, however, it's fair to say that Stowe Mountain Lodge has more than a fighting chance of hoisting the state's "Best Kept Secret" trophy away from Bernie, a conclusion I came to readily with my girls after experiencing its magic firsthand during this 10th anniversary getaway.
From the moment we drove up to the lodge's lush grounds and caught the sweeping gorgeous views, we knew we'd won the travel lottery and found the perfect antidote to big city madness. Factor in the pleasing sound and intoxicating aroma of wood crackling in the fireplace and a staff so sartorially expert they could be mistaken for L.L. Bean models with service skills to match, and we were smitten kittens.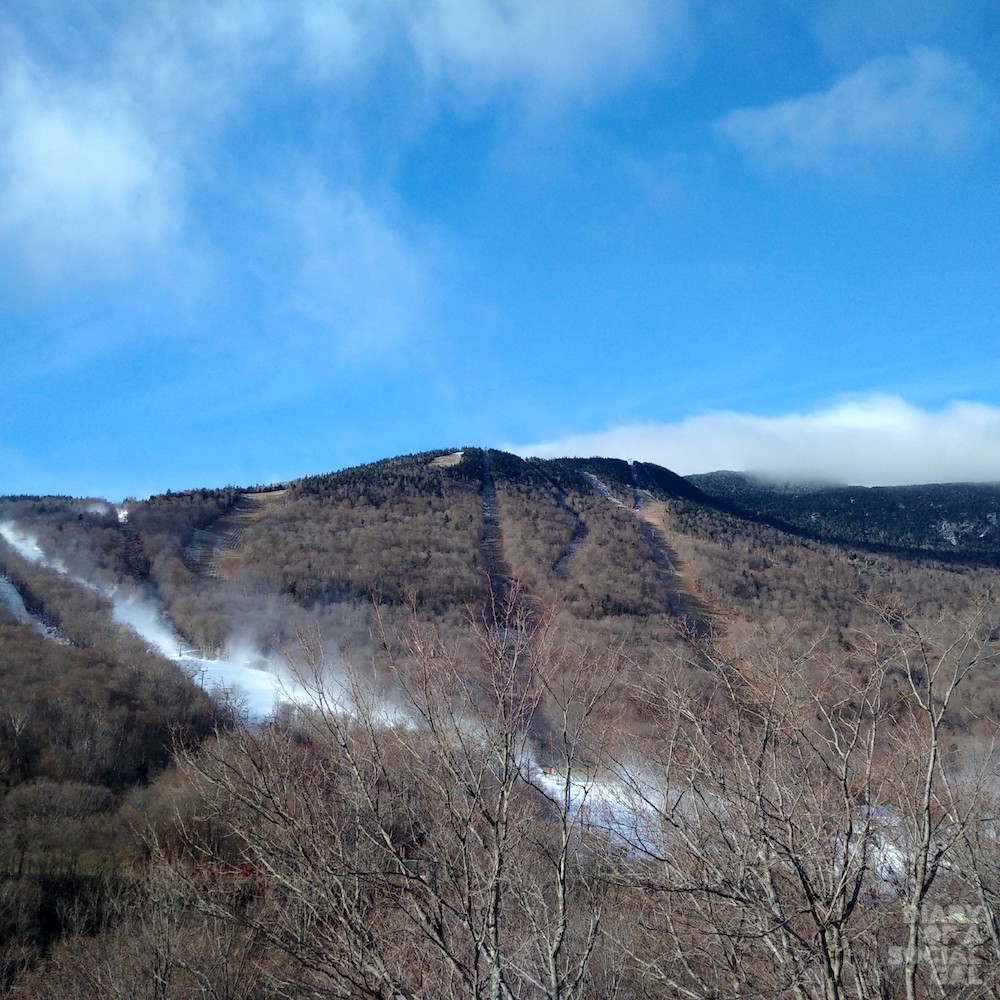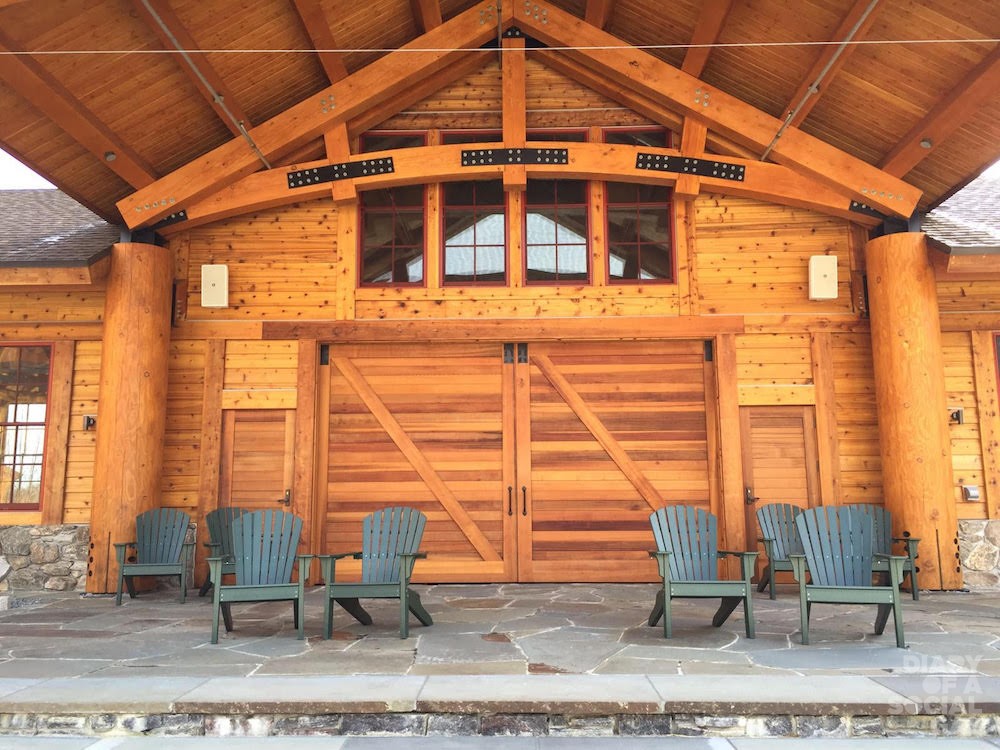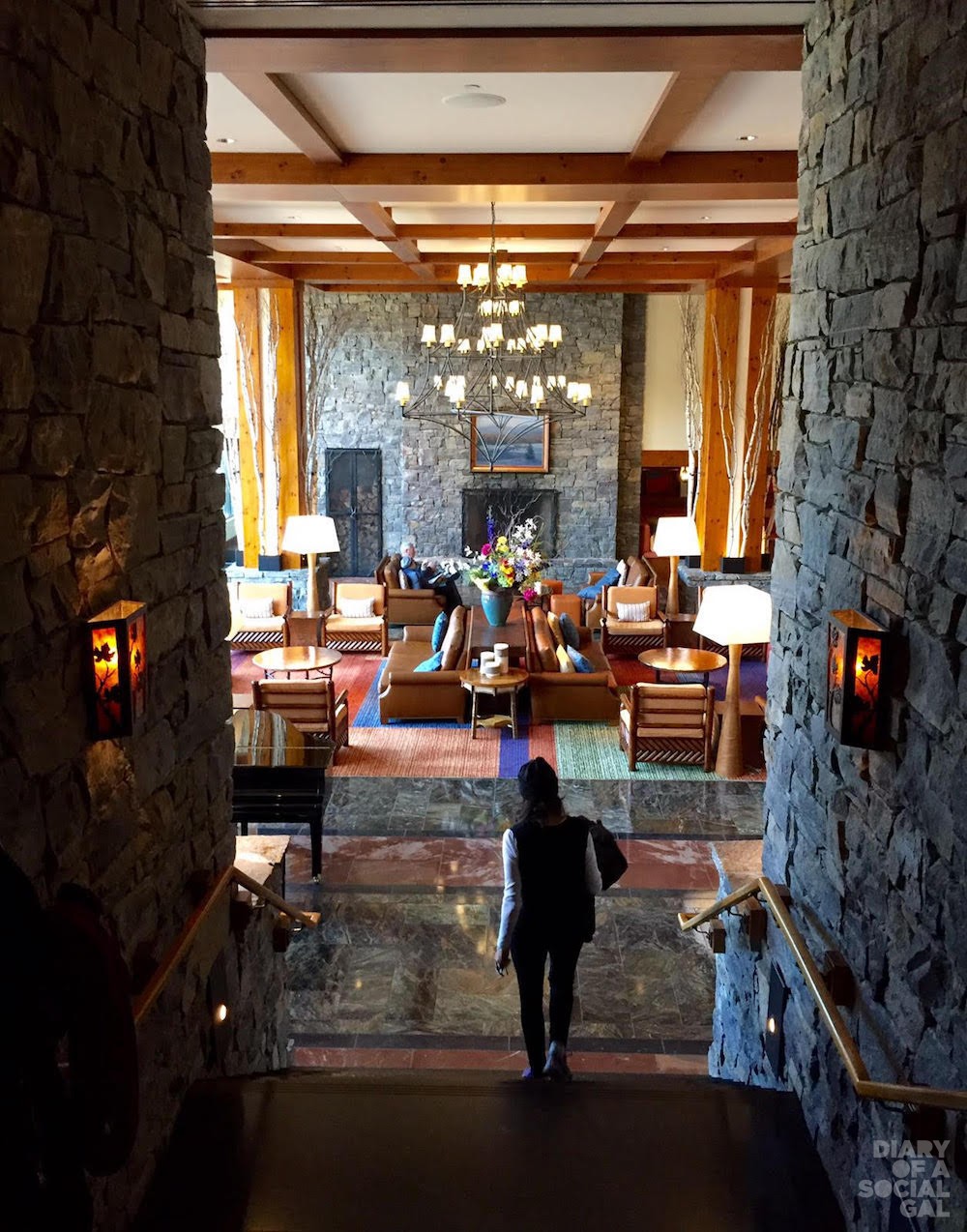 As for accommodations and other perks at the luxurious but not-ostentatious chalet-chic destination: Rooms are big and spacious, decorated like you wish you could decorate your own back home.
There's also a full-service spa that includes a swim-in, swim-out pool all year long and grounds that boast a hiking trail, ice rink in the winter and golf course in the summer.
But truth be told, as impressive as the aforementioned are, it's quite the challenge to tear oneself from the comfort of the rooms.
EAT, DRINK AND BE MERRY
While comfort and beautiful surroundings are clearly integral to our annual jaunts, there are two must-have ingredients that have yet to be addressed: food and drink.
At Stowe Mountain Lodge, we chose to initiate our culinary tour with one of its two on-property restaurants, Solstice, which offers fine dining by an open kitchen, or, if you need more privacy, by reservation in a private room for 2-12, where the Chef can create a menu tailor made to diners' preferences.
Confession time: It's while at Solstice I discovered the Vermont-made Bar Hill Gin which – and I don't say this lightly – literally changed my life. Quebec readers will be happy to know that the where-have-you-been-all-my-life gin is available at the SAQ. As it should be.
Other choice spots: In addition to Solstice, we had the pleasure of exploring additional spots that embrace the state's penchant for local food, the Farm-to-plate movement and overall culinary excellence. Of particular note was the highly recommended Doc Ponds.
When you look at the popular spot's menu with limited offerings, you begin to wonder what all the fuss is about … that is until your plate arrives and you realize quickly that big city arrogance has made you forget the essentials when it comes to food (and life, really): quality trumps quantity. Doc Pond does food right. Very right.
Other recommended eateries we loved: Plate Restaurant and The Bench. 
All in all, a weekend with the girls that was as epic as expected. 😉  
MUST-ADDS FOR YOUR CONTACT LIST:
Stowe Mountain Lodge: stowemountainlodge.com
Doc Ponds: docponds.com
Bar Gin Gill: caledoniaspirits.com/gin
Plate Restaurant: platestowe.com
Vermont: vermont.com