IF YOU LIKE PEEKS INTO THE GORGEOUS INTERIORS OF FABULOUS HUMANS AS MUCH AS WE DO (HELLO ARCHITECTURAL DIGEST ADDICTION!), THEN THIS SERIES OF INFLUENTIALS IN THEIR HIVES, INCLUDING MARRIED DOCTORS NIKOLE AND KARL SCHWARZ, PENNED BY SUPERSCRIBE URSULA LEONOWICZ AND SHOT BY GIFTED LENSER KAROLINA JEZ, HAS YOUR NAME ALL OVER IT … (SEE PHOTOS BELOW):
For busy married MDs, Nikole Jecen, an anesthesiologist and husband Karl Schwarz, a plastic surgeon, juggling full professional schedules with an action-packed family life (the two are proud parents of three beautiful young boys) is no easy feat. Pepper in extended renovations in a new home and there's not much time for exhaling! Still, they inspire with great attitudes, humour, and yes, impeccable taste:
How would you describe your fashion sense versus your decor?
The common thread between our fashion sense and decor is a casual, easy feel. While we love beautiful decor and dressing up for special occasions, we like to relax at home in a good pair of jeans and a casual shirt on a comfy, modern couch.
What kind of look and feel were you aiming for at home, and how would you describe the final result?
We were aiming for a modern look with simple, clean lines. We drew our inspiration from Scandinavian and mid-century decor.
Our initial plan was to have a minimalist look, but we quickly realized that we had a lot of decorative antiques and artifacts we had picked up along the way. So we decided to integrate those items into our modern decor to add a bit of character.
Did you work with a designer or decorator, and if so, who?
We didn't start off with a designer but worked very closely with Les Ensembliers for the finishing touches. They were fabulous!
What inspires you, in terms of interior design?
Our inspiration was Scandinavian/mid-century/ minimalism. A lot of time was spent combing through design magazines for ideas. Sites like Pinterest also added value. We found hundreds of pictures that contained great design elements and over time we put them together like a jigsaw puzzle to create the finished product.
What do you most enjoy about your home?
The fact that it's an open concept and has a warm, casual feel to it. We wanted to live in and use the entire house, not just part of it.
What's your favourite room in the house and why?
Well, with the open concept we have, we think we're allowed to say the entire main floor! Our favourite element is the modern, gas fireplace.We designed the space so that whether we're having breakfast at the kitchen table, relaxing with the kids in the living area, or entertaining in the dining area, we always have a view of the fireplace.
What about your favourite piece of art and furniture?
While most of the art we have is modern, the most meaningful pieces to us are the ones with historical significance. We think they look great against a modern backdrop.
Where, and how, do you like to entertain at home?
We love to have dinner parties. In fact, we chose a round dinner table that seats 12 because we love to eat with our friends. Great food, music and a casual vibe are the norm. Laughter is a must!
What about your favourite spot to relax and unwind?
Our master bedroom. The decor is Zen and minimalist. The natural light in the sunroom makes it the best place to sit and have a good latte.Favourite design/decor shops in Montreal?
We really enjoyed working with Les Ensembliers at their office/workshop. They were able to source or create anything we imagined from scratch. It's like being a kid in a candy store if you're into design!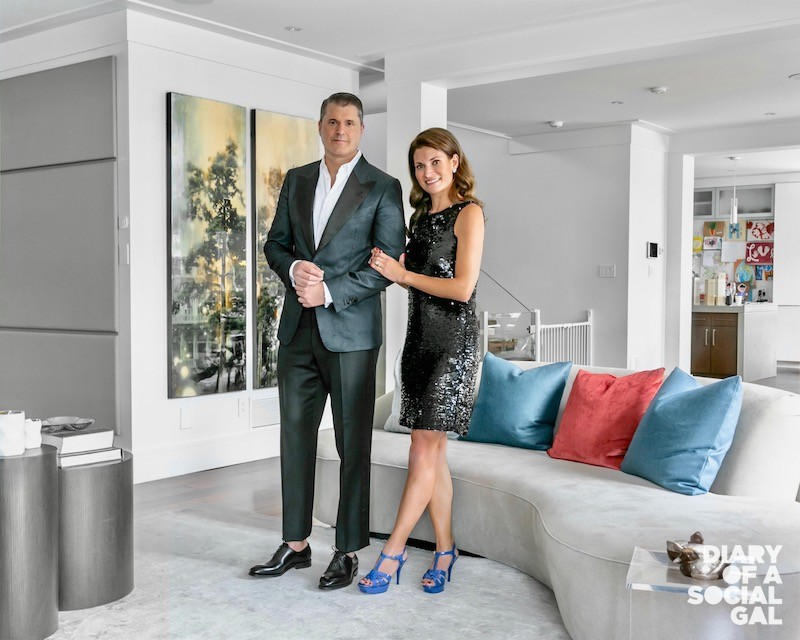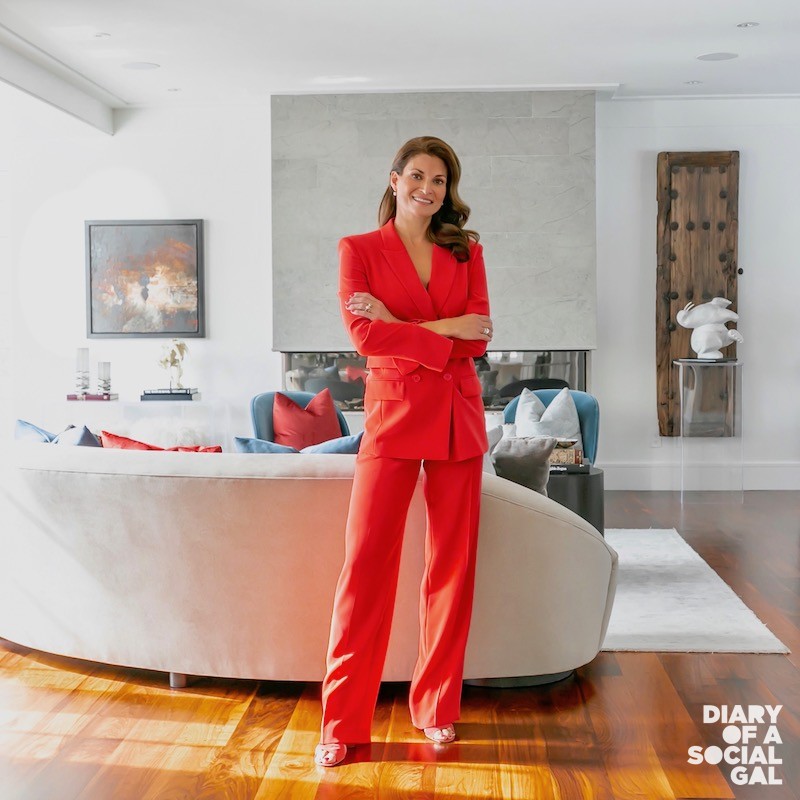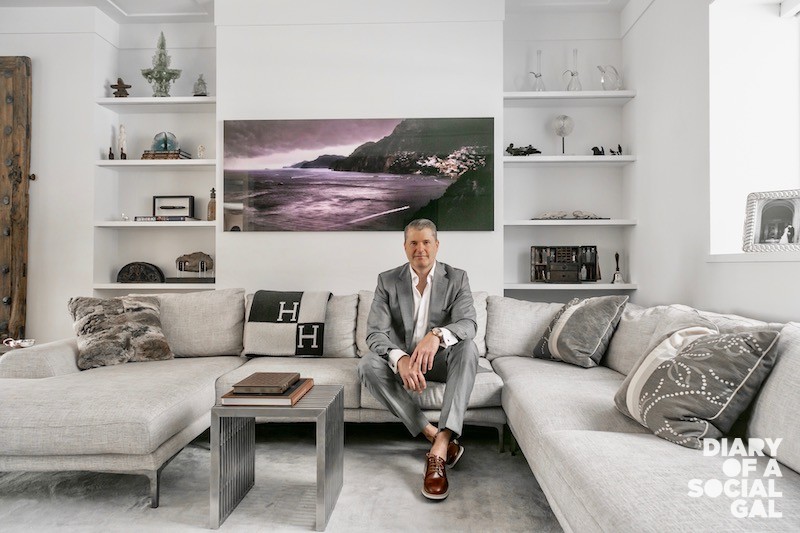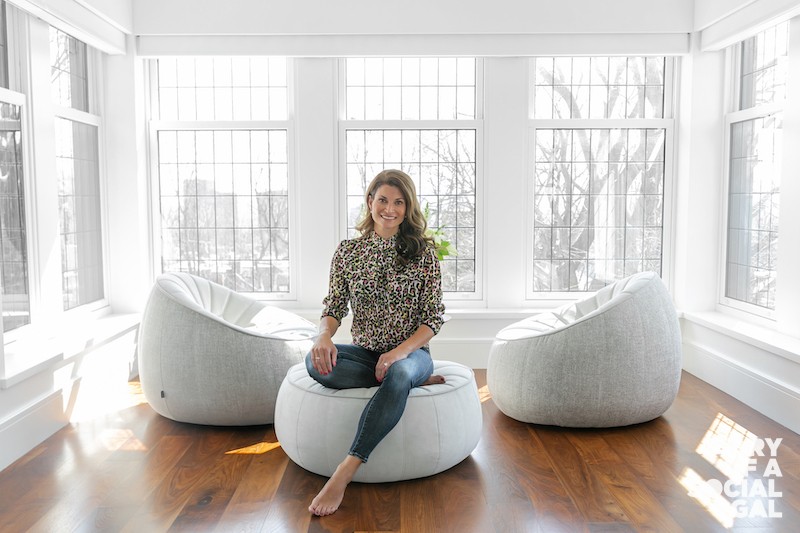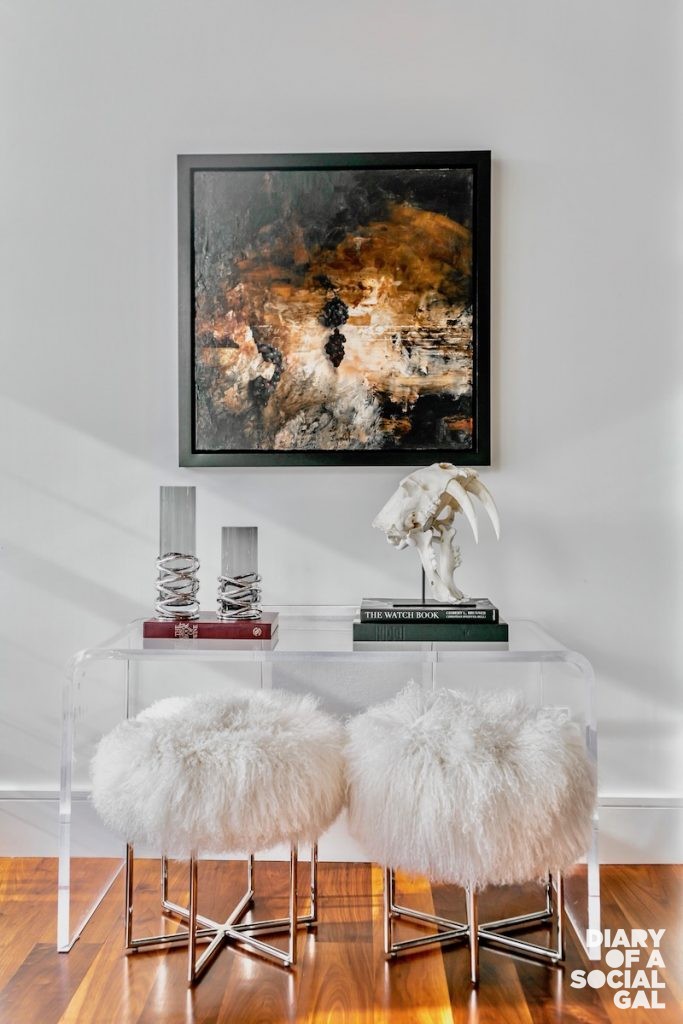 Photography and retouching KAROLINA JEZ.
Creative direction and styling TINASHE MUSARA (Folio Montreal).
Hair KATHY VALLÉE.
Makeup CHARLOTTE MARIE FLANNERY.
NIKOLE: All clothing MARC CAIN. All jewellery GUCCI (Bijouterie Italienne). KARL: All clothing, his own. Video LENSMBL.
Many thanks to LARA JOUBERT for invaluable support and styling input!
For more BTS, link here and video fab, here.