As I lounge beachside gazing at the serene blue waters, contemplating how I can turn vacationing in the Caribbean into a full-time career (possible?!), I can't help but order a few rounds of island friendly Piña Coladas. They're just so … beach-friendly. 😉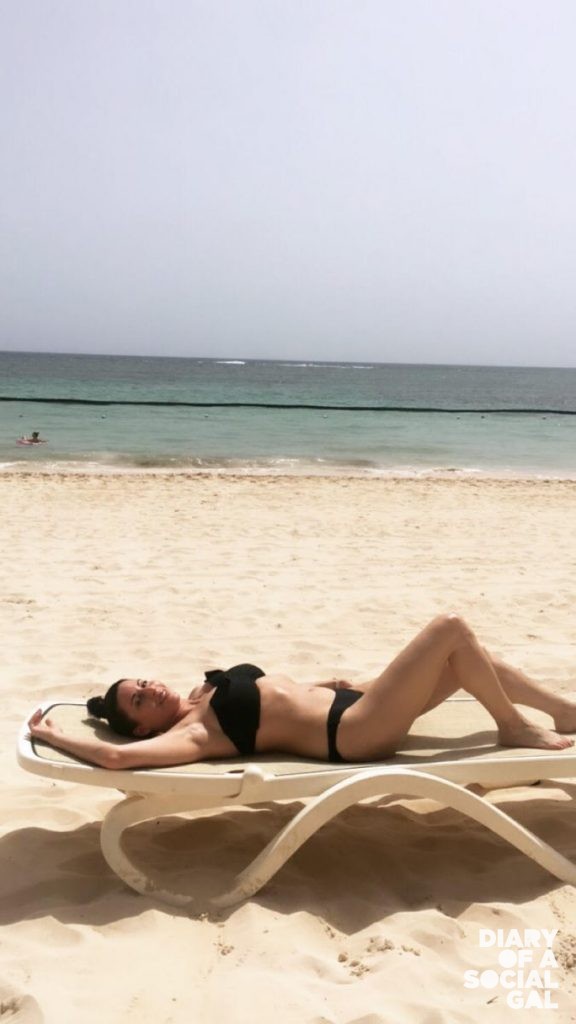 That said, the whole tropical immersion got me thinking about continuing the Pina-Coladulous upon returning home. Alas, we need something to make real-life more palatable.
And so, Social Gals and Gents, for  your benefit (and mine!), behold the easy three-ingredient PC recipe that you can whip up fast for parties of many .. or one!
Added benefit: These babies are not packing the usual heaps of sugar and preservatives.

INGREDIENTS
1 pound (about 3 cups) frozen pineapple chunks
3 ounces (1/3 cup) white rum
2/3 cup coconut milk
optional: fresh pineapple slices, maraschino cherries, umbrellas, whatever strikes your fancy
HOW-TO
Combine all ingredients in a blender until smooth, adding more water or coconut milk to prevent too thick a consistency. Serve pronto, with desired garnishes. Drink up and think: "Hey real life ain't so bad." 😉