So it's GRAND PRIX WEEK in these here parts and it would make no sense at all if, on this TRAVEL TUESDAY, in Diary world, we didn't put forth some of the best places to play and stay this week, for both locals, and all the race and party enthusiasts who will be descending upon our fair city any sexy minute … And so, for your infotainment Social Gals and Gents, behold some of the hottest parties and places to be for
F1 GRAND PRIX 2018
…  (Re: streetwise action, stay tuned for tomorrow's well-curated list of our fave spots to walk and rock, perfect for burning calories in a party-friendly way). IMPT: LINK ON ALL HEADINGS TO GO TO THE RESPECTIVE SITES FOR MORE INFO!
One of Montreal's glammest eateries and party destinations SOUBOIS (where notably we launched the fifth edition of our magazine to great acclaim) is at it again, presenting some of the most original and sure-to-dazzle events of F1 GP 2018, including the R1TUALS kickoff, where not only will surprises include a DJ set by Cirque du Soleil founder Guy Laliberté, but the menu will be a special one, with a shot of gastronomic delights, accompanied by a wine list designed by Soubois' acclaimed chef Guillaume Dal.
Also be on the lookout for a host of other well-curated Soubois GP events featuring all kinds of celebs and international DJs, starting on Thursday during the day though Sunday night (see below) including continuous amusement on the restaurant's terrace, in the heart of the action on Peel St.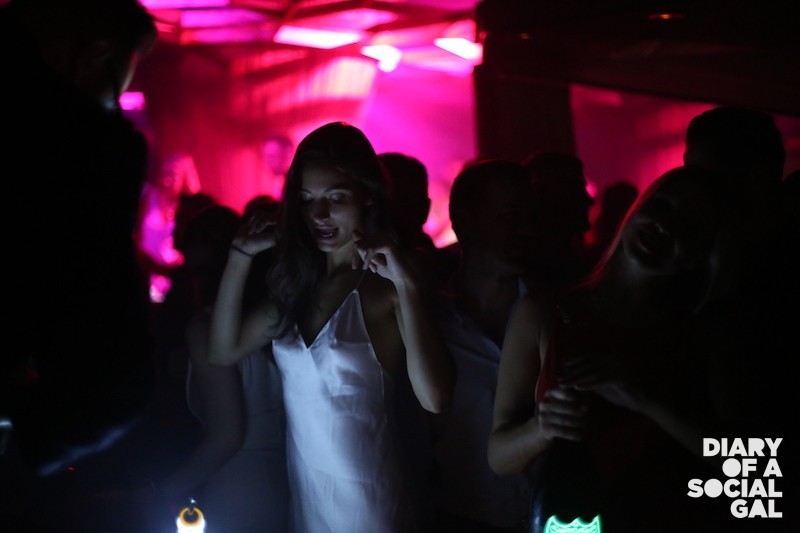 Presented this year with none other than Aston Martin, this now annual dazzler, called one of Canada's best parties, is promising to outshine even last year's expectations-exceeding edition.
Think glam touches like a special appearance by Aston Martin Red Bull Racing Team Principle Christian Horner, the very danceable tunes of celeb DJ Yo-C, an exclusive champagne bar, abundant food stations prepped by Ritz chef extraordinaire Johnny Porte and much more …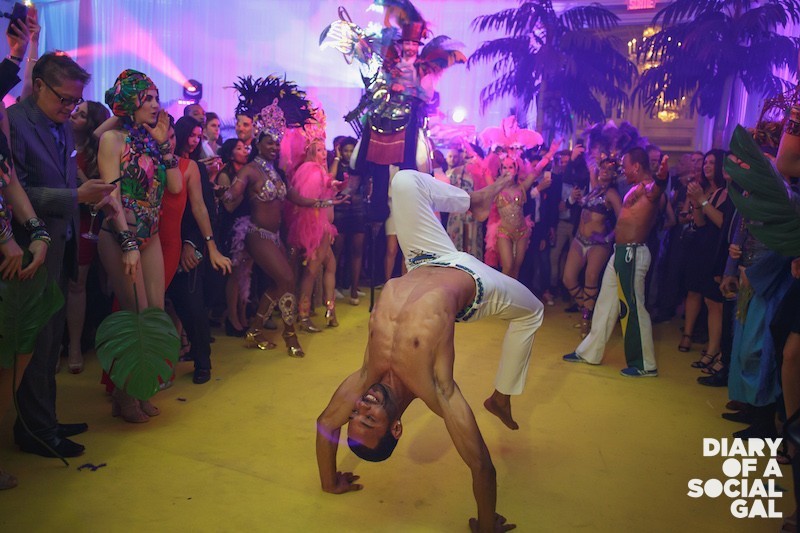 While Auberge will be happening – and happening some more – Thursday through Sunday night with the official F1 closing party, we're a little partial to the Saturday daytime revelry featuring the famed Bagatelle brunch (see site for precise hours).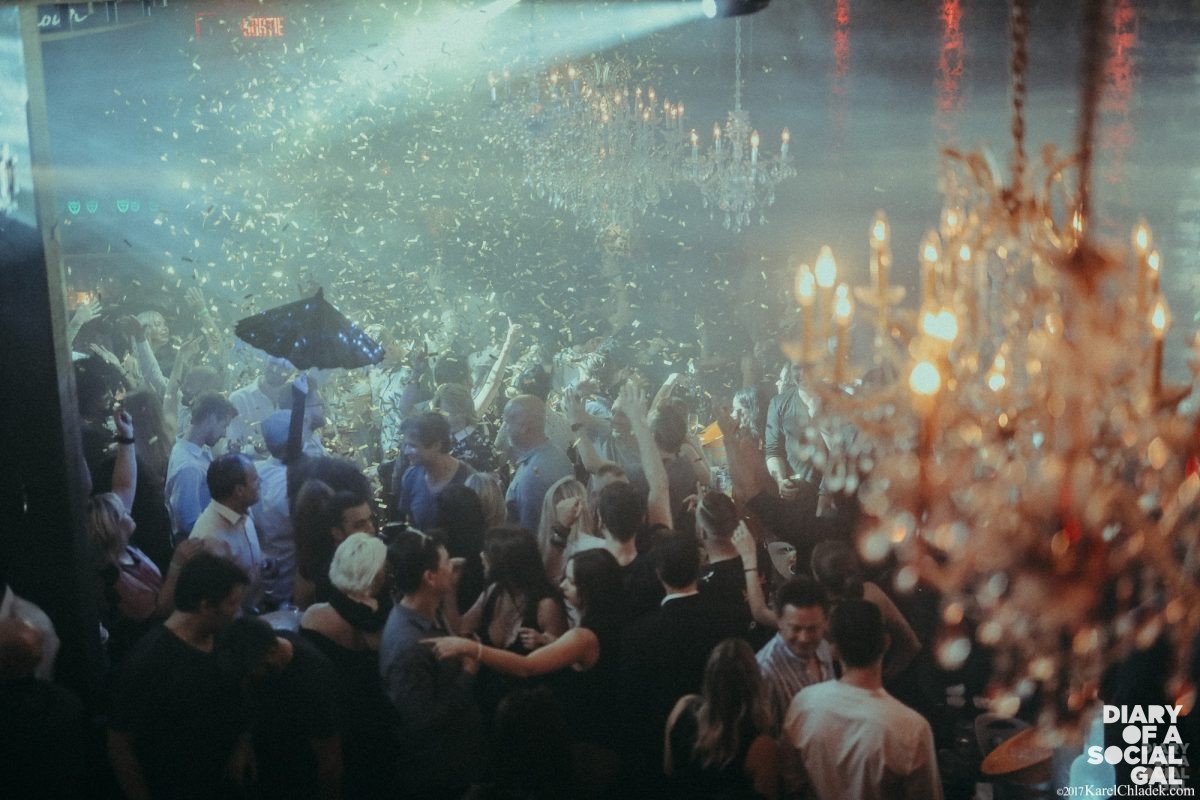 For those who like swank Saturday nights, this Le Richmond baby has your name all over it. And this year, it's got the official F1 GP stamp of approval, so you can only imagine … Red Carpets like you've never.
A brain-baby of Spkeasy, the innovative Montreal creative agency behind Flyjin, Soubois, Les Enfants Terribles and MACHINA, this innovative GP event will be headlined by "Keeping up with the Kardashians" star and "Foodgod," Jonathan Cheban, and will feature an extravagant culinary experience, including Montreal's celebrity oyster shucker Daniel Notkin, over-the-top raw and grill bars, and panoramic 360° views of Quartier des Spectacles and downtown Montreal from the rooftop of the 222 building (formerly Pandore).
SUNDAY NIGHT: SOUBOIS & AUBERGE SAINT GABRIEL
While Auberge continues its party charm offensive with the offish closing party (always rockstar), Soubois partners with Famed 1OAK for a crazy party of its own. … If only clones were commonplace, party planning for F1 GP 2018 would be so much easier … 😉
 FOR THOSE EPIC STAYS …
Finally, though late in the game, if you're lucky enough to score a stay at one of the following Diary Faves, even for a night, you won't be sorry, cause these hospitality jewels deliver the goods, both on the luxury-comfort and fun fronts. Really great spots … Diary tried and approved.
Consistently voted one of the best luxury hotels in the world, this historic bijou (where legends like Liz and Burt tied the knot) brings together old-world and modern day efficiency. It also houses Maison Boulud, one of the city's most highly rated and beloved restos, where food is literally a drug, and the molten caramel cake for dessert, one of the best epicurean experiences you'll ever have.
Barely two years old now, and so well-situated in the heart of Old Montreal, this minimalist chic influencer magnet boasts luxury amenities, an amazing roof level terrace and impressive eatery. It's the kind of spot you just want to hang and people watch while nursing a quality tequila …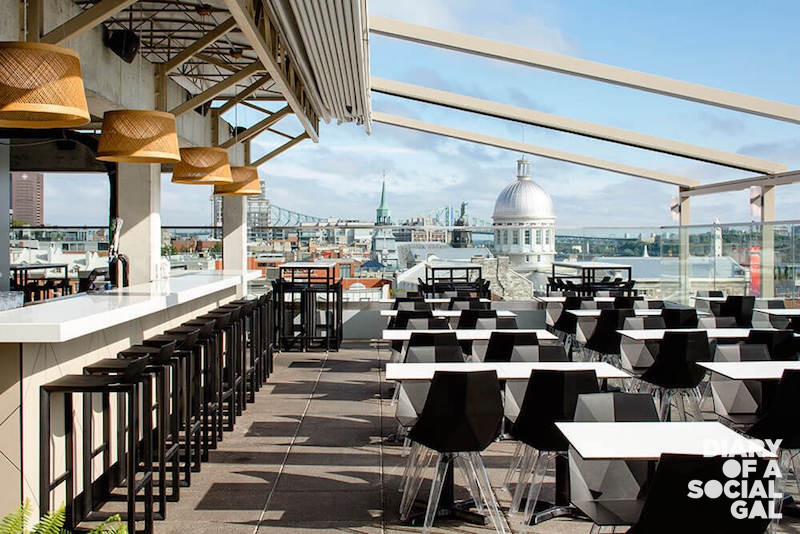 Finally, our third recommendation is the recently overhauled exclusive downtown club, now wowing with contemporary sky-loft suites, floor-to-ceiling windows, and myriad other chic treats worth exploring. As for the resto Bar George, we give it a triple thumbs-up for good fun … and have a feeling you will too …
Kay, you're ready …. start revving those engines rockstars ..
This GP is gonna be goooodddddd!