AS THE PANDEMIC MADE ABUNDANTLY CLEAR, SOME OF OUR GREATEST ALLIES WERE OF THE PET VARIETY. HOW COULD WE NOT MAKE THEM STARS OF OUR SPECIAL 10TH ANNIVERSARY REIGNITION EDITION? MY PARTNER IN BRINGING THIS FUR FEATURE TO LIFE, TASTEMAKER/LENSER CARRIE M., CARRIES US AWAY (IN THE BEST WAY) …
First up (oops furrrst), we met a gaggle of powerhouse Social Gals, who like so many of us, derived much solace and comfort over the past two years (and still going!) from the unconditional affection and steadfast companionship of their devoted four-legged friends. (For more on that front, an up close and fabulous with the furfluencers, link here).
As for all the tips and tricks integral to rocking glorious fur fetes worthy of our presh pets,, keep reading …
(Special feature presented in collaboration with Maison Principale, featuring fashions from HOLT RENFREW OGILVY, ALAIN SIMON FLEURS and magical MOËT POURS.)
TIPS & TRICKS FOR THE ULTIMATE FUR FETE …
For an opulent venue as pleasing to pets as their people, the Grand Salon at Montreal's Maison Principale is elegant pawfection. Think Bridgerton vibes with a modern twist.
For florals so jawdroppingly over-the-top stunning you'll want to have mini-versions delivered weekly, luxe floral designer Alain Simon Fleurs is your man.
What to serve? How about customized cookies courtesy of Montreal's cookie queen YES PLEASE, who recently launched her much-anticipated companion doggie line PAWS, PLEASE.
As for swills, no pedigreed party for Social Gals and their fave tailwaggers would be complete without a proper champagne pairing like Moët & Chandon's Ice Impérial, the ultimate pour.
Finally, swag is life, and thanks to MONDOU, who filled doggy (and kitty) bags to the brim with treats, toys, accessories and personalized ID tags, no pet left the party empty-pawed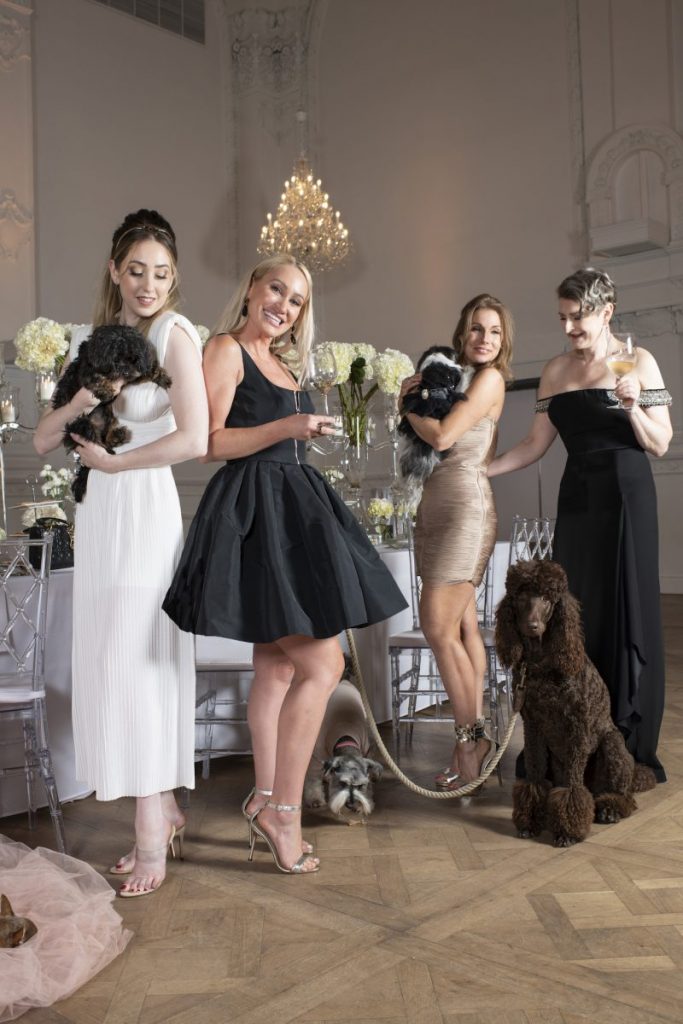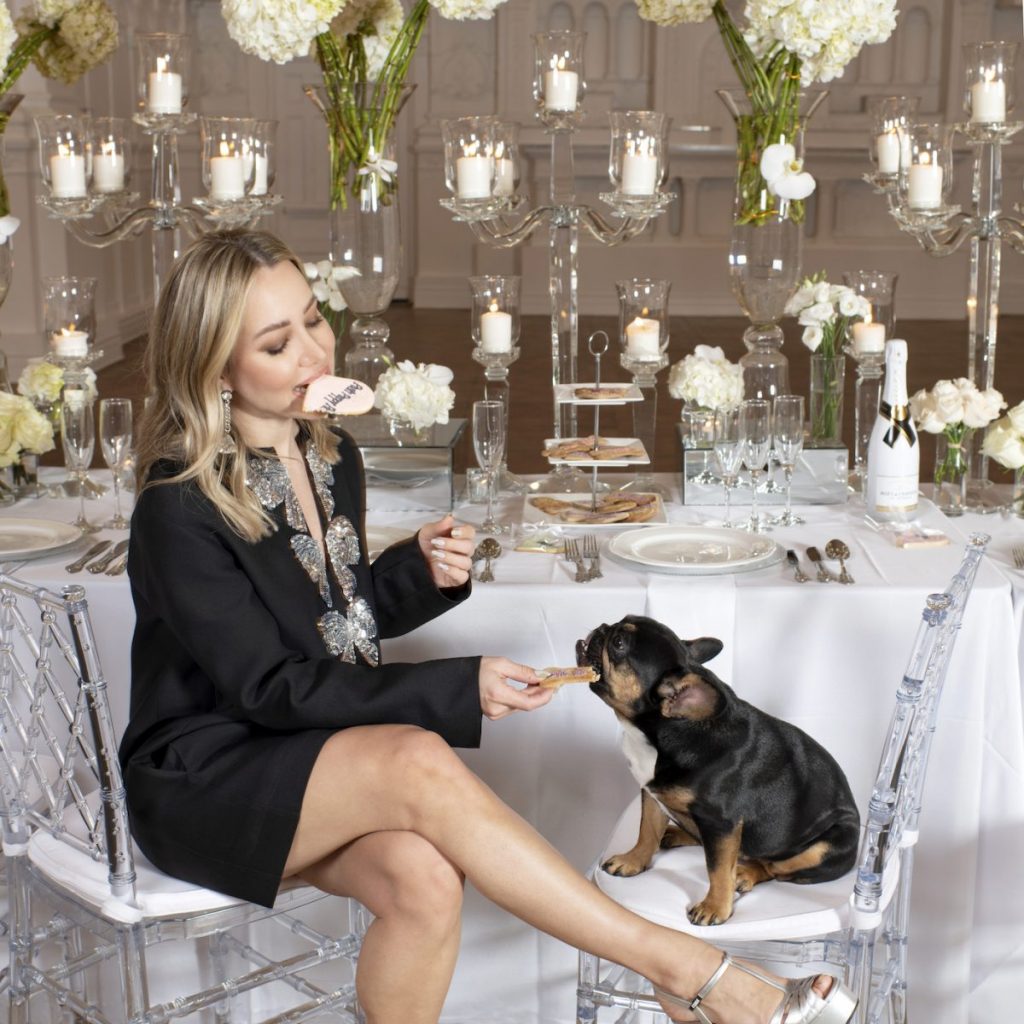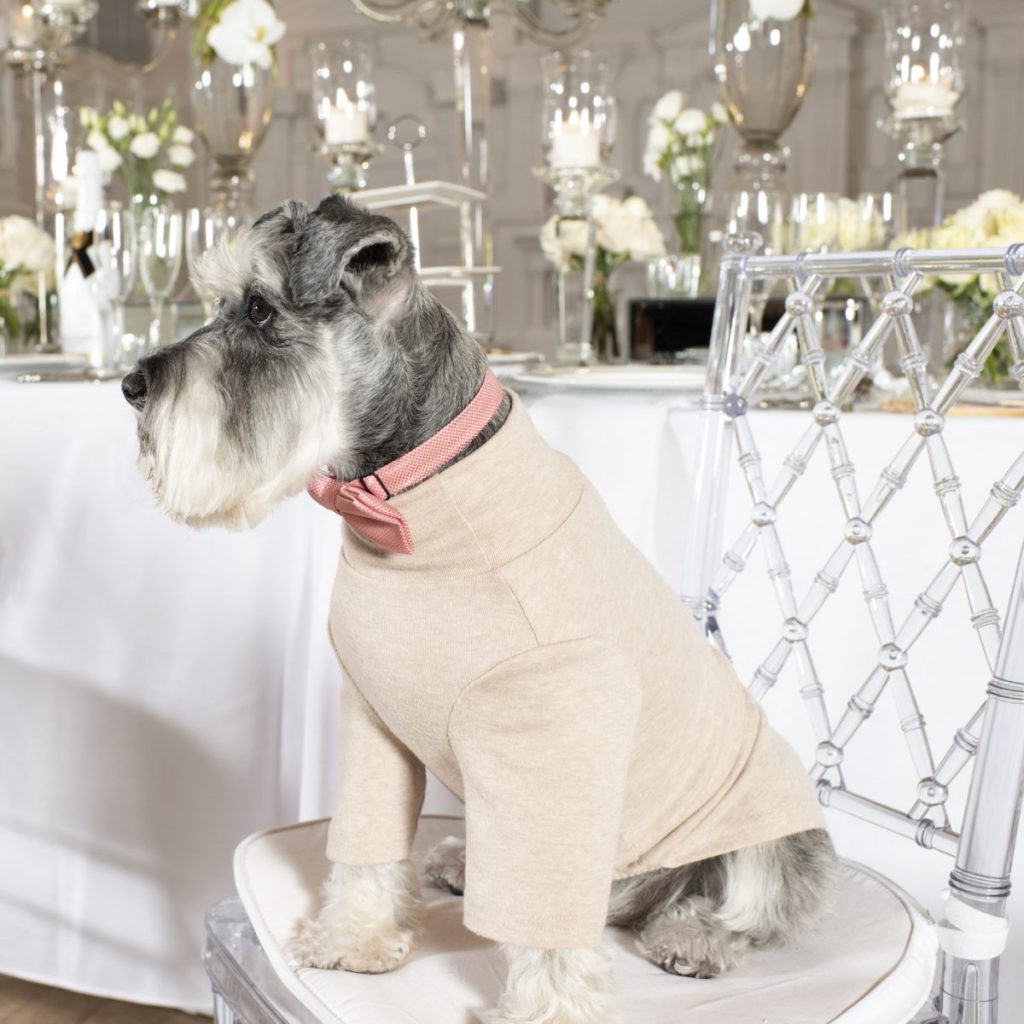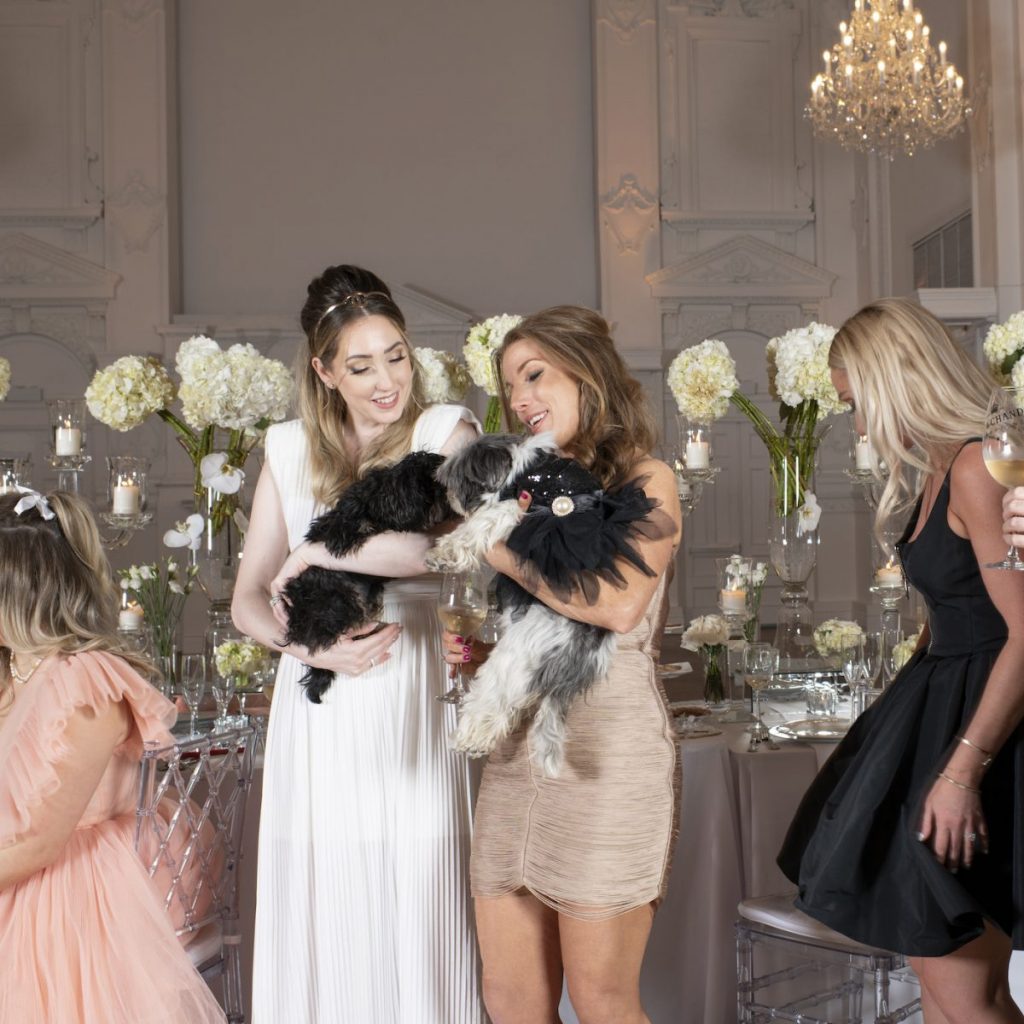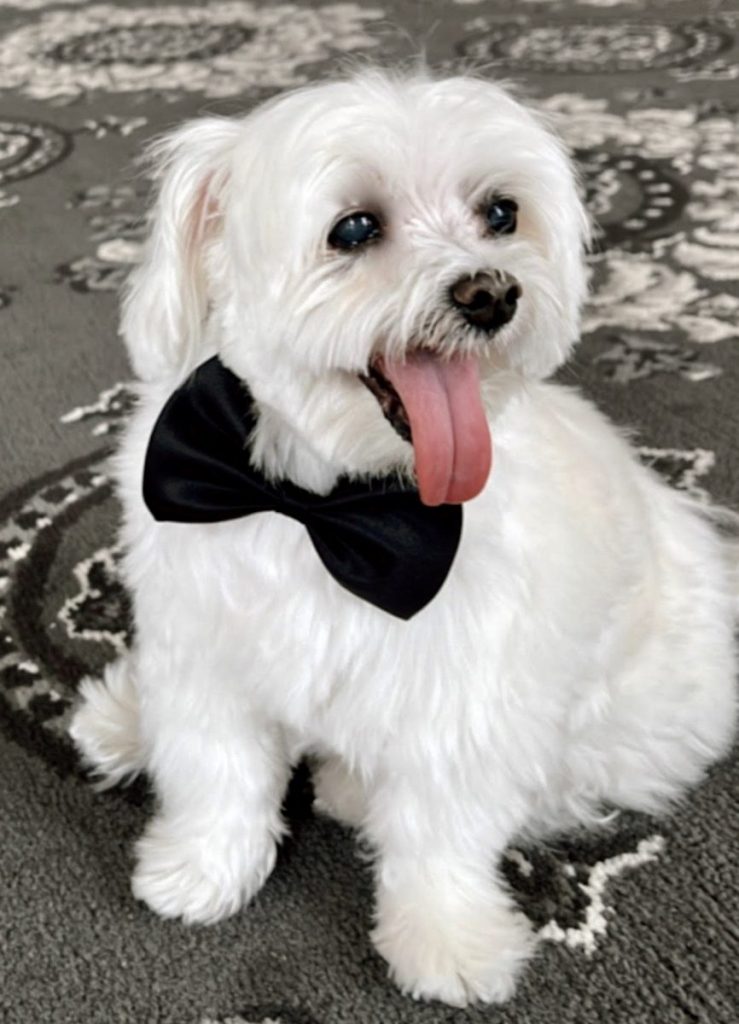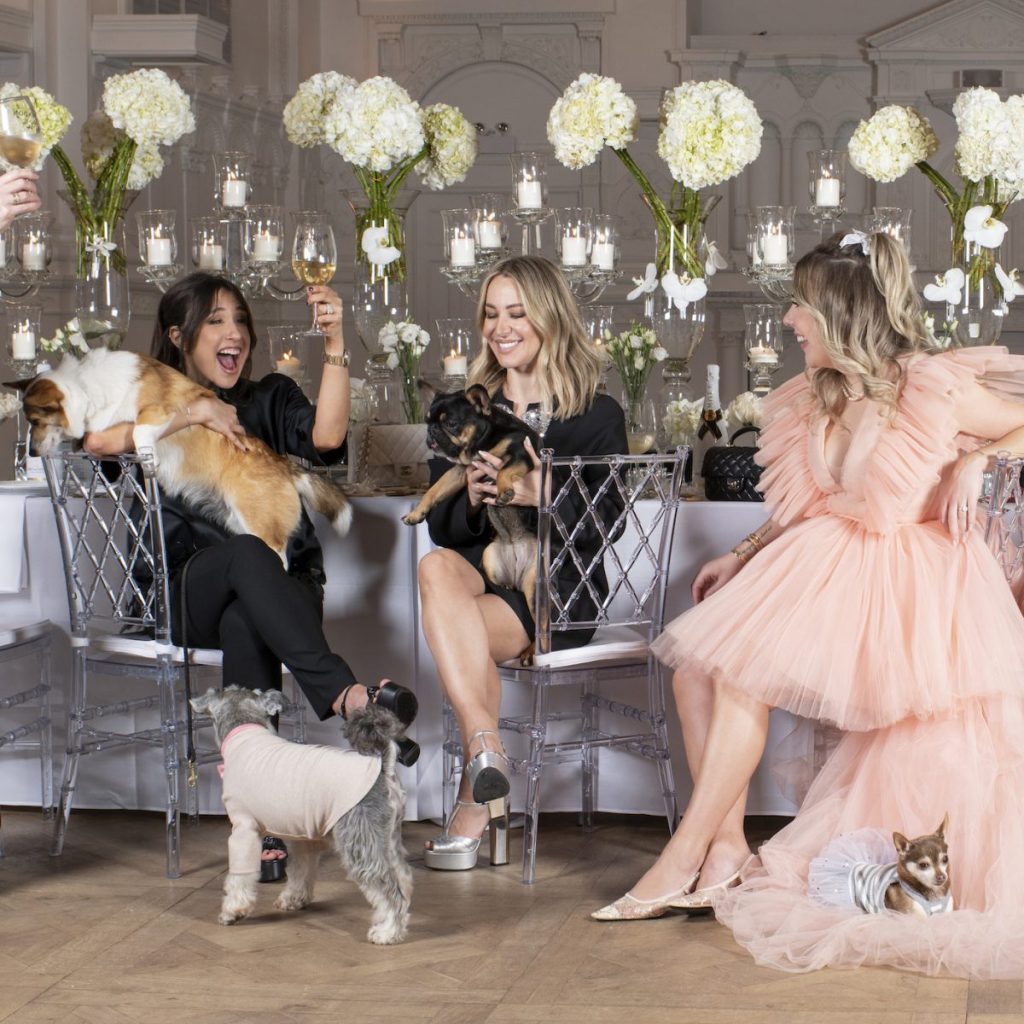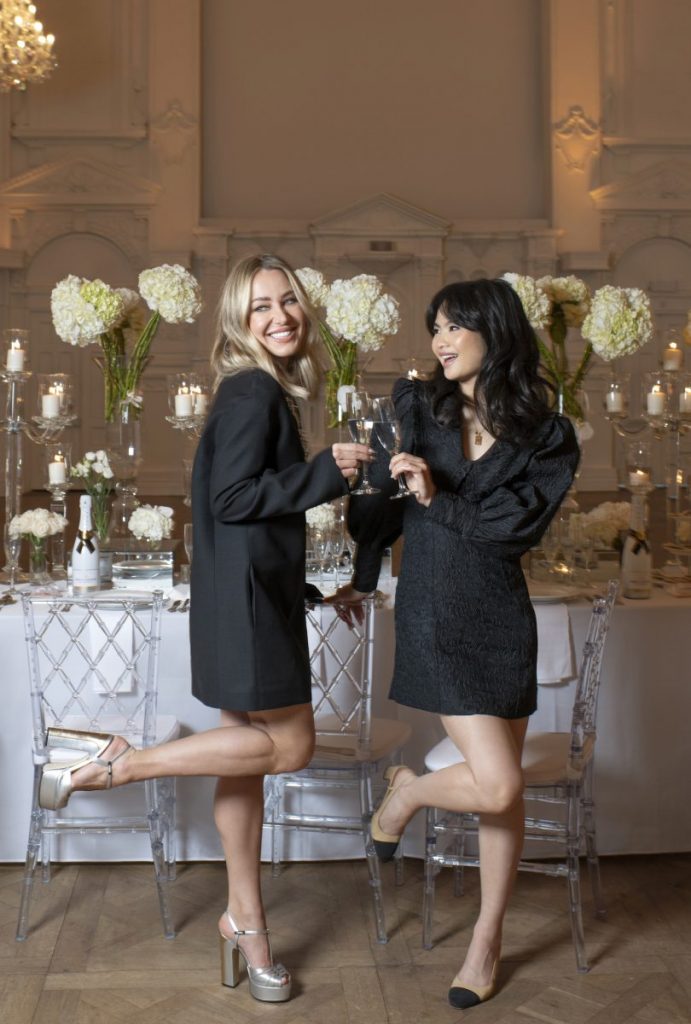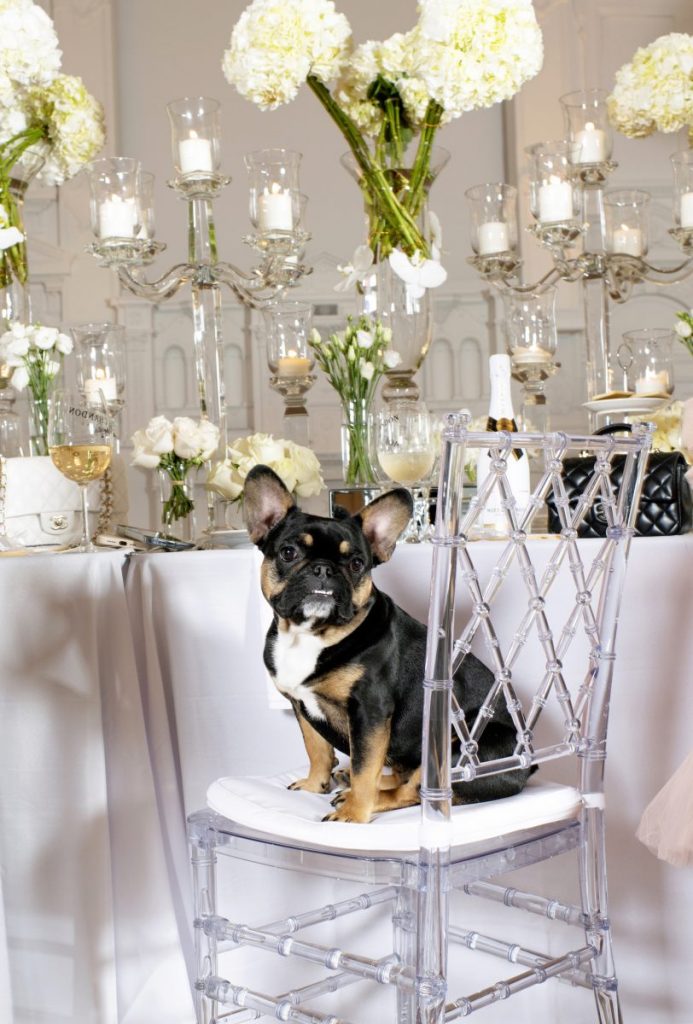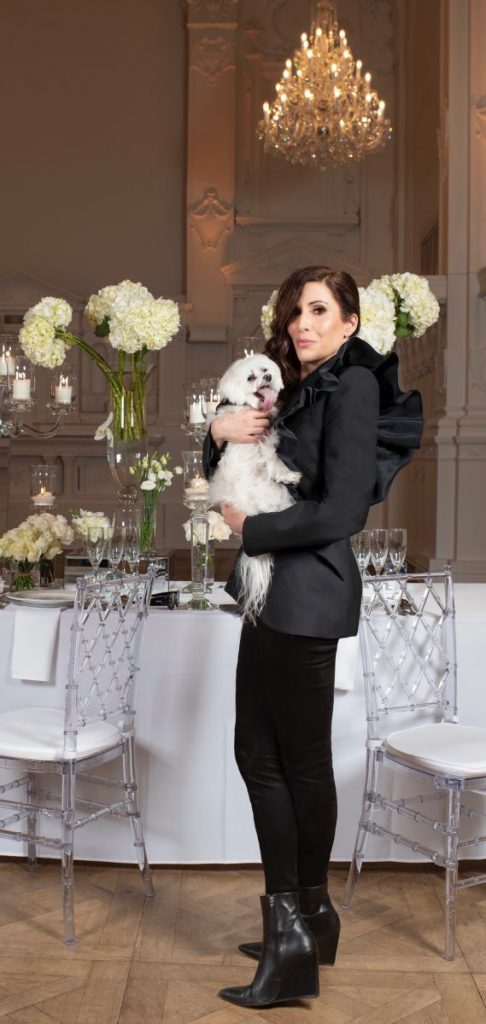 A VERY SPECIAL THANKS TO @maison.principale (especially Super-Susan and Wonder-Gaby; you ladies rock!), @alainsimonfleurs (our forever floral king), @holtrenfrewogilvy (Marc-André and Natalie, like wow), @moetchandon (honourable mention to mountain movers Véronique and Magalie), @charlottemarie.beauty (our bona fide beauty shero), @yespleasemtl (Jennifer Cookie fureverrr!), @chienmondain (outfitter of several posh pups), @mondou_calin, @billieboneco and the iniimitable, invincible @MurielleZaguryWise (what can't you do?!).