YOU CAN'T WAIT TO ROLL WITH
I don't know about you Social Gals and Gents but I find the challenge of nailing the perfect liquid line, be it a trending wing or sassy cat eye, incredibly challenging, try as I may. 🙁 
That said, I recently discovered the new ROLLERWHEEL LIQUID LINER from the masters at MAC, and thanks to this ingenious addition to the world of beauty tools, have considerably upped my eye game.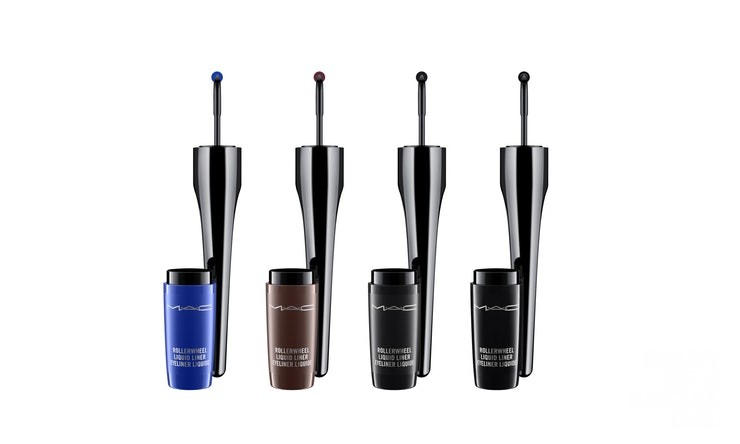 Just what  makes the new offering stand out from the pack?
How about "training wheels"?!
Instead of the usual static applicator, this liner is tipped (ahem topped) by a revolutionary spinning disk, that not only absorbs the perfect quantity of product, but, like the aforementioned description infers, enables users to effortlessly achieve their look (ahem line) of choice (in four matte or shiny shades).
Accordingly, I've been hopping about lately, batting lashes "extra" (as my hip Millennial assistant would say), tickled to show off the incredibly well-executed lash lines that look so pro, but are so easy peasy to achieve.
Thank you once again MAC. You make beautification so much better. 
For more, go to MAC.COM.